Toyota Motor Manufacturing, Kentucky: Production that's world class
At Toyota's Kentucky assembly plant, automatic tuggers, carts and AGVs are part of a winning assembly system that competes on a global basis.

Latest News
The State of the DC Voice Market
AutoStore opens U.S. headquarters
LogisticsExchange begins trading, bringing predictability to the transportation market
Port of Long Beach makes bold move to become greener and more competitive
NextGen Supply Chain: How do you know a NextGen development when you see one?
More News
Latest Resource
Supply Chain Visibility: Illuminating the Path to Responsive, Agile Operations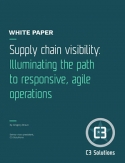 Supply chain visibility is not an end, but a tool. It is the means to achieving true supply chain effectiveness, agility and ultimately, corporate profitability.
All Resources
By
Bob Trebilcock
·
October 1, 2012
For world-class manufacturers, automated materials handling is increasingly a competitive advantage and a market differentiator.
Those are among the reasons Toyota Motor Manufacturing, Kentucky, or TMMK, installed a fleet of more than 100 automatic guided vehicles (AGVs) to transport raw metal parts and finished subassembly components in the three body weld departments of its 7.5-million-square-foot assembly plant in Georgetown, Ky.
The AGVs were part of a lean cost reduction initiative launched in 2006. Over the last six years, Toyota has installed five different types of AGVs to replace man-aboard tuggers and lift trucks that were delivering parts. These include:
• 22 conventional, man-operated tuggers (Toyota Material Handling U.S.A., http://www.toyotaforklift.com) that were converted into automatic guided tuggers (AGTs). The AGT units deliver sequenced raw metal, supplier and in-house stamping, and parts to the sub-assembly welding processes where team members work directly off of the AGT dollies. This allows the parts to be presented to team members at the correct ergonomic height, rather than reaching into lineside totes, and eliminates two points of part handling within the system, therefore reducing the potential for quality issues related to parts handling. The AGTs can be operated as automatic vehicles or in a conventional mode if the radio frequency (RF) control system should fail or if a delivery needs to be expedited to the process.
• 79 automatic guided carts (AGCs) that transport finished subassemblies to the manufacturing line. Toyota is using three different types of AGCs.
• 4 conveyor-top AGVs that move shell body parts in a specific area of the plant.
The result has been a tremendous boost to productivity, delivering several million dollars in annual savings to the body weld department. In keeping with Toyota's philosophy, no team members lost their jobs. However, 42 team members were moved into higher value jobs. (Read how Toyota automated the delivery of parts and subassemblies.)
"We moved team members who had been operating tuggers onto the AGV implementation team, three team members to our conveyance repair and several to new model groups," says Paul Stafford, specialist in bodyweld production engineering and the AGV implementation engineering lead. "This has also allowed us to focus on other things, such as quality improvement."
Reducing costs
The TMMK plant has been in operation for nearly 25 years, with the first vehicle rolling off the line in 1988. It was the first wholly owned Toyota plant outside of Japan and the first plant to produce a hybrid vehicle in North America. Although Camry has been the mainstay product, TMMK also produces the Avalon and Venza models. The plant has the capacity to produce 500,000 Camrys, Avalons and Venzas a year. That works out to two new cars every 55 seconds.
Adding AGVs was part of an effort by TMMK to position itself as a Toyota "Plant of Choice." "The practice within Toyota is to produce vehicles where they are sold," says Stafford. "But our largest production volume was the Camry, which can be produced at other locations in North America and around the world. We wanted to remain competitive with all of those facilities." More importantly, he adds, "If we were going to be awarded another model to produce, we had to be as efficient as any other plant around the world. Our goal was cost reduction."
Each department looked for areas for improvement. In the body weld area, where Stafford works, the process for delivering raw metal parts to welding machines and the resulting subassemblies to the assembly line was ripe for an overhaul.
At the time, TMMK was using conventional man-operated tuggers to deliver the parts from storage areas to the work areas. Parts were loaded onto dollies and flow racks. Those in turn were loaded onto carts that were pulled by the tuggers. The process not only involved a significant number of drivers, it was an imprecise operation.
"On a manual route, if the tugger is not lined up exactly, the team member in the conveyance group has to use force to engage the rack with the dolly," says Stafford. "That's wear and tear on the rack and an ergonomic burden on the team member."
Stafford's general manager had visited a Toyota plant in California that used AGVs, including automatic guided carts. He asked Stafford to develop a plan to implement them in Kentucky.
After comparing and benchmarking the California plant's system and working with that plant's system integrator, TMMK believed that automatic vehicles could reduce costs. But they would also require some modifications.
"The AGCs they were using in California couldn't do everything we wanted to do right out of the box," Stafford says. "We had to modify them with a PLC to use particular commands. We also wanted to use RFID commands to track the units. And, we wanted to use radio frequency communication for traffic control and to report where the vehicle was in relation to a rack for automatic loading and unloading."
There were two other broader goals for the new process:
• Consistency of delivery: The AGVs had to be where they were supposed to be on a consistent and timely basis if they were going to work in Toyota's just-in-time production system.
• Precise delivery: The AGVs needed to stop at the right spot in a station to enable automatic loading and unloading of racks.
In the spring of 2006, Toyota launched a pilot to put AGCs to the test.
Automating tuggers
Over the next six months, TMMK's implementation team experimented with the vehicles. AGCs traveled over several different paths and engaged with a variety of rack styles. They were modified with PLCs and other components to integrate with the broader system in the plant.
During this period, TMMK learned that the concept worked. However, it also learned there were performance limitations associated with the AGCs. For instance, while the carts were capable of delivering racks of finished subassemblies over a short distance to the assembly line, they weren't up to the task of delivering heavy raw materials over longer distances throughout the body weld area.
"We decided to use the AGCs for subassemblies which only had to travel about 200 meters," Stafford says. "But to deliver raw materials over a distance of about 586 meters, we would have to reduce the payloads. That was going to result in too many units on the floor and too much congestion to keep up with production requirements."
Instead, the team decided to automate the tuggers it already had on the floor to deliver raw materials. "We knew that our tuggers could meet our production requirements," Stafford says. TMMK was also familiar with a local company with a technology to convert lift trucks and tuggers into a hybrid vehicle that can operate as a completely automated AGV or as a conventional, man-operated vehicle.
The question was whether the technology would work in a production environment. In the fall of 2006, after putting test vehicles through their paces over a three-week period, TMMK decided to convert some of its tuggers. "We had an initial order of five units," Stafford says. "Within three weeks, we doubled that and within another month, we doubled it again until we had a total of 22 units on order."
The new vehicles were introduced into the plant over a two-year period, with the bulk going online in the first year. The tuggers are used to transport raw materials from suppliers in a central staging area, as well as internally produced stamping parts, to robot processes in body weld. The AGCs deliver the finished subassemblies from the robot processes to the assembly line, where they are welded onto vehicles. In the first year, TMMK brought online all 22 automatic tuggers and about 60 of the AGCs. In the second year, it brought the remaining AGCs on line.
"We were proving multiple systems on the shop floor at the same time," says Stafford. "But, the entire system is really working well."
Getting lean with AGVs
Since going live with automatic tuggers and carts, TMMK has added a smaller fleet of four conveyor-top AGVs to move shell body parts such as doors, hoods and luggage lids in the plant. With the success of the vehicles, it is in the process of adding AGCs to other existing and new processes in other areas. "We're incorporating automatic carts into the production of the new redesigned Avalon this fall," Stafford says. "We believe the reliability of the vehicles is high enough to use them to feed directly into the final line."
After working with AGVs for the past six years, TMMK has learned a number of lessons.
First, simplicity of design and interchangeable parts is a plus. TMMK worked closely with its supplier to create a conversion kit for the tuggers that was easy to install and maintain. "Everything is installed using connectors," Stafford says. "You only have to drill six holes to mount the kit on the frame and we can use our existing service company for mechanical issues." The automation kit is easily removed and reinstalled on a new tugger when TMMK upgrades its fleet.
Second, it's important to pay attention to batteries. TMMK designed and installed an opportunity charging system to automatically charge the batteries whenever a unit has downtime. That reduced the labor associated with changing out batteries and extended battery life.
"When we were using labor to change the batteries, we were running them down to dead before they were changed," Stafford says. "The opportunity charging system is designed to keep the batteries more than 90% charged at all times." Batteries that were once replaced every eight months are now lasting up to five years.
Finally, TMMK used the economic slowdown to standardize all of the AGVs. "We can use any AGV on any route throughout the facility," Stafford says.
The savings from implementing AGVs has been significant. TMMK estimates that team members are traveling the equivalent of 2 miles less per team member per shift. Since travel is considered wasted effort, the fleet of AGVs removed the equivalent of 978 wasted miles per year per process. "On that process alone, we were able to get almost two years worth of production reductions just by removing wasted travel," Stafford says. TMMK estimates the labor savings at several million a year. "That is an ongoing labor savings benefit that we will realize year in and year out," Stafford says.

The vehicles also freed up additional production space, since the AGVs operate in less space than the manual system. TMMK is now operating 16 assembly lines in a space that once held just 12. That has allowed the plant to install and test new production lines in the same space where they will operate. "In the past, we had to test a line in one area and then re-install it in a permanent location," Stafford says. "Instead, we have the room to put in a new line, test it, and then run it in that spot."
The ultimate benefit is that TMMK is a world-class "Plant Of Choice" that can compete with any Toyota facility anywhere in the world.
System suppliers
System integrator: Industrial Concepts, ici-ky.com
Automatic tuggers: Toyota Material Handling U.S.A., toyotaforklift.com
Conversion kit for tuggers: AutoGuide Systems, autoguideagvs.com
Automatic guided carts: Creform, creform.com
Automatic guided vehicles: Shintec Hozumi, http://www.shcl.co.jp/business/production_en.html
Industrial carts: Developed in-house by Toyota Motor Manufacturing, Kentucky
October 19, 2012
About the Author
Bob Trebilcock Bob Trebilcock, editorial director, has covered materials handling, technology, logistics and supply chain topics for nearly 30 years. In addition to Supply Chain Management Review, he is also Executive Editor of Modern Materials Handling. A graduate of Bowling Green State University, Trebilcock lives in Keene, NH. He can be reached at 603-357-0484.
Subscribe to Logistics Management Magazine!
Subscribe today. It's FREE!
Get timely insider information that you can use to better manage your entire logistics operation.
Start your FREE subscription today!
Latest Whitepaper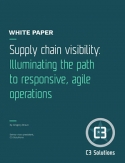 Supply Chain Visibility: Illuminating the Path to Responsive, Agile Operations
Supply chain visibility is not an end, but a tool. It is the means to achieving true supply chain effectiveness, agility and ultimately, corporate profitability.
Download Today!
From the December 2017 Logistics Management Magazine Issue
2018 Customs & Regulations Update:10 observations on the "digital trade transformation"
Moore on Pricing: Freight settlement and your TMS
View More From this Issue
Latest Webcast
2018 Rate Forecast
Join our panel of top oil and transportation analysts for an exclusive look at where rates are headed and the issues driving those rate increases over the coming year.
Register Today!