State of Logistics 2016: Pursue mutual benefit
By John D. Schulz · July 7, 2016 · LM
While it's currently a shippers market, the authors of this year's report contend that we've entered a "period of transition" that will usher in a realignment of capacity, lower inventories, economic growth and "moderately higher" rates. It's time to tighten the ties that bind.
---
Truckers applaud move to revert to pre-2013 Hours of Service regulations
By John Schulz · December 7, 2016 · LM
American Trucking Associations President and CEO Chris Spear praised the inclusion of a permanent hours-of-service restart fix in Congress' bipartisan Continuing Resolution (CR) regarding budget funding in a House Appropriations Committee action to keep the federal government funded through April 17, 2017.
---
Kion CEO sees further potential for growth from the Dematic acquisition
By MMH Staff · December 7, 2016 · MMH
---
LM Viewpoint 2017: Prepare to be quick and nimble
By Mike Levans · December 6, 2016 · LM
As we have for the past five Decembers, we've removed ourselves from the end-of-year prediction approach and have instead put together an online educational experience that offers practical advice to help shippers improve logistics planning for the coming year.
---
Infrastructure could be a key part of Trump's plan
By Jeff Berman · December 6, 2016 · LM
It stands to reason that with the election of Donald Trump as the next President of the United States, effective next month, interesting times are certainly heading our way.
---
State of Freight II report takes wide-ranging view of U.S. infrastructure's needs
By Jeff Berman · December 6, 2016 · LM
This report comes a year after Congress made dedicated freight funding a priority, with almost $11 billion in funding for freight mobility in dedicated freight funds as part of the Fixing America's Surface Transportation (FAST) Act. What's more, the report notes that under the FAST Act states will have a key role in how the U.S. plans for freight movement and what projects will be completed.
---
R.I.P. to TPP…now what?
By Patrick Burnson · December 6, 2016 · LM
Leaders of the Asia-Pacific Economic Cooperation (APEC) gathered in Lima, Peru, just after Donald Trump's stunning victory in the U.S. presidential election in November to regroup—and perhaps rethink—free trade alternatives for the coming year.
---
Crown Equipment opens new sales and service location in Wisconsin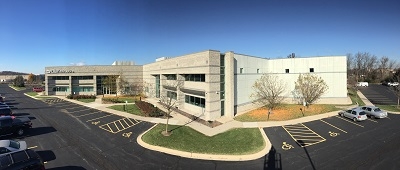 By MMH Staff · December 6, 2016 · MMH
To support ongoing growth, the new facility is three times larger.
---
Weekly diesel price average sees sharp increase, reports EIA
By LM Staff · December 6, 2016 · LM
The average price per gallon of diesel gasoline increased six cents this week to $2.480 per gallon, according to weekly data issued by the Department of Energy's Energy Information Administration (EIA).
---
Talking transportation infrastructure with Katie Thomson, former general counsel for DOT
By Jeff Berman · December 6, 2016 · LM
Logistics Management recently talked about the current state of transportation infrastructure and various related issues in an interview with Katie Thomson, head of the Transportation Industry Group at Washington, D.C.-based law firm Morrison & Foerster.
---
STB issues final rule requiring railroads to submit service performance metrics
By Jeff Berman · December 6, 2016 · LM
A final rule was issued last week by the Surface Transportation Board, which will require all Class I railroads, as well as the Chicago Transportation Coordination Office, through its Class I members, to report certain service performance metrics to the STB on a weekly, semiannual, and occasional basis.
---
Fitch Ratings' 2017 outlook report reflects shippers' concerns
By Patrick Burnson · December 5, 2016 · LM
The outlook is stable for U.S. transportation infrastructure headed into next year though the sector is not without its uncertainties, part of which stem from the new Presidential administration's plans for infrastructure according to Fitch Ratings in its 2017 outlook report.
---
Interlake Mecalux expands distribution with new Dallas facility
By MMH Staff · December 5, 2016 · MMH
Company opens sixth distribution center in North America.
---
Other Voices: How supply chain analytics can help drive data-driven decisions
By MMH Staff · December 5, 2016 · MMH
Predictive analytics tools tie multiple data sources together to provide significant competitive advantages.
---
November non-manufacturing activity turns in strong performance, reports ISM
By Jeff Berman · December 5, 2016 · MMH
The index ISM uses to measure non-manufacturing growth—known as the NMI—rose 2.4 percent to 57.2 in November, topping the 12-month average of 54.9 and the highest NMI reading in the last 12 months. This is the highest NMI going back to October 2015, when it was at 59.1.
---