TOP STORY
State of Ocean Cargo: Cutting through the fog
In the wildly unstable ocean cargo carrier arena, three major consortia are fighting for market share, with some players simply hanging on for...
TOP RESOURCE
Strategies to Build Efficiencies into Your Supply Chain and Logistics Operations
This white paper outlines key areas where third party logistics (3PLs), carriers, retailers and...
All Ocean Freight News
By Patrick Burnson · December 17, 2015
Declining Asian consumer and industrial demand, made worse by a strong dollar, has cut into U.S. export volumes and eroded U.S-Asia freight rates to the point where some dry cargoes are moving at levels which make them less attractive to carriers than repositioning empty containers.
By Jeff Berman · December 9, 2015
The theme for the 2015 holiday season in terms of holiday season import cargo volumes could well be "holding steady," according to the most recent edition of the Global Port Tracker report from the National Retail Federation (NRF) and maritime consultancy Hackett Associates.
By Patrick Burnson · December 7, 2015
In a much-anticipated move, CMA CGM announced a pre-conditional voluntary general cash offer for Neptune Orient Lines (NOL).
By Patrick Burnson · December 2, 2015
The pending implementation of Safety of Life at Sea (SOLAS) verified gross mass (VGM) regulations will add yet more complexity to the troubled global ocean container industry.
By Patrick Burnson · November 19, 2015
The Global Shippers' Forum (GSF) says better communication across the whole supply chain is vital to ensure shipper's needs are not compromised by the container shipping industry's drive to cut costs through mega-alliances.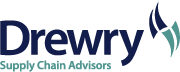 By Patrick Burnson · November 19, 2015
Containership reliability "took a small step backwards" in October as the average on-time performance across all trades reached 77.9 percent.
By Patrick Burnson · November 11, 2015
Many of these Merchant Mariners are now well into their 80s and 90s and deserve compensation.
By Patrick Burnson · September 1, 2013
Market research confirms that the freight forwarding industry is stabilizing, with the market leaders staying on top through mergers, acquisitions, and sticking to core competences.
SPECIAL REPORT
By Patrick Burnson · May 1, 2011
Creative funding for expansion and infrastructure improvement is critical for the top U.S. ports, especially as shippers are slowly reconfiguring their supply chains to become less dependent on the West Coast.