11th Annual Supply Chain Management Software Users Survey: Caution remains
Logistics professionals appear to be enthused by the gradual economic recovery and see the need for improved visibility to better meet new supply chain demands, but they're still not ready to make the big investments necessary to fully realize those goals.

Bridget McCrea, Editor
·
June 1, 2013
Logistics Management's (LM) 10th Annual Software Usage Study reveals that shippers are taking a "cautiously optimistic" approach to their supply chain software purchases and upgrades. The survey's findings neatly align with the overall business environment, where companies appear to be enthused by the gradual economic recovery, but are not quite ready to make any huge investments in people, equipment, or information technology.
Over the next few pages, we'll delve into the results of our 2013 study to see where software budgets are being allocated and learn what challenges shippers—of all sizes and across all industries—plan to meet through the continued application of supply chain management software.
Putting it all on the table
This year's numbers are more optimistic than those tallied in 2012 and 2011. When asked how the current economic climate changed their companies' approach to supply chain management software spending, 31 percent of respondents said that they were scrutinizing their software purchases in 2012, down from 33 percent in 2011. Twenty-one percent said they were freezing investments (up from 18 percent in 2011), while 21 percent said that they would be making investments in new software over the following 12 months. Another 21 percent planned to upgrade existing systems, compared to 22 percent in 2011.
When asked how the current economic climate is affecting their company's approach to supply chain management software spending, 19 percent of respondents say that they plan to freeze software investment this year, while 20 percent plan to move forward with new purchases. About 38 percent say they're "more carefully scrutinizing" software investments, and 13 percent plan to upgrade existing software in lieu of buying new software packages.
In our annual general snapshot of the different types of software that companies are currently using, half of shippers say warehouse management systems (WMS); only 34 percent are using transportation management systems (TMS); while 48 percent are leveraging enterprise resource planning (ERP) platforms. Also in use are supply chain planning (25 percent); inventory optimization (29 percent); demand planning (24 percent); and labor management systems (LMS) at 20 percent.
As we roll through 2013, 43 percent of companies tell us that their use of supply chain software has changed in the past two years. Only 5 percent say their usage has decreased, while a fairly healthy 23 percent tell us that they're currently using more software packages than they were two years ago. Only 8 percent report using fewer packages, while 70 percent say the number of packages they're using has remained constant.
Dwight Klappich, research vice president for Gartner, points out that roughly 75 percent of this year's respondents represent companies with under $500 million in annual revenues. "This influences the data and should be recognized," says Klappich, who adds that the study's 28 percent ERP usage is actually "very low," and that most medium- to large-sized shippers have selected and are using at least one ERP platform.
Klappich says that our study certainly confirms Gartner's broader findings that there is currently a mild optimism for investing in SCM technologies. "We found over 80 percent saying that they plan to invest, albeit cautiously, and only 20 said that would freeze spending," says Klappich, adding that the large number of small firms that responded have skewed the numbers somewhat, both on the ERP and the supply chain planning results.
However, he says the survey's TMS and optimization results are actually higher than what Gartner has found over the past year. "The TMS number is explainable when you look at the details, because this is spread across a variety of different types of solutions from routing and scheduling to audit and payment," Klappich adds.
Pinpointing buying habits
When it comes to shippers' software buying habits, this year's survey turned up somewhat of a mixed bag. According to our findings, 33 percent of logistics professionals say they plan to buy supply chain software in the next 12 months, while 68 percent are not.
Primary packages that those buyers are looking to acquire include WMS (44 percent), TMS (41 percent), ERP (28 percent), inventory optimization (31 percent), and supply chain planning (27 percent). About 79 percent of respondents say that their ERPs will include a WMS module, and 35 percent say their ERPs will include a TMS module. Fifty-six percent of shippers say they're using the same number of software vendors that they were using two years ago, 27 percent say they're using more, and 17 percent are using fewer.
Belinda Griffin-Cryan, global supply chain executive program manager at Capgemini Consulting, says that her firm's research shows that supply chain visibility remains a top priority for all companies—particularly with those that are investing in new or upgraded WMS and TMS.
On the other hand, Griffin-Cryan says that she was surprised to see that a large percentage of companies are using more software packages than they did just two years ago. "It's somewhat counterintuitive given all of the vendor consolidation that we've seen over the last 10 years," she explains. "It's interesting to see that shippers continue to reflect that they are getting more applications from more vendors when that consolidation is taking place."
Griffin-Cryan adds that in certain cases, the move to incorporate more software packages could be a result of smaller firms shifting from manual to automated systems. "It may be that some companies are saying: 'We just can't operate off spreadsheets anymore,'" she adds, noting that for the most part, larger organizations tend to work with fewer software vendors, on average.
Reasons for adoption
Shippers are embracing supply chain software for a wide range of reasons. According to the LM study, for example, the key reasons for purchasing a WMS include label printing, freight/package rating, and slotting features.
Key TMS purchase drivers include routing and scheduling, carrier selection and load tendering, as well as routing and rating. The largest percentage of shippers (50 percent) say they plan to spend less that $99,999 on all supply chain software over the next 12 months. Twenty-eight percent say they plan to spend $100,000 to $499,999, while 8.7 percent will spend between $1 million and $1.9 million.
Klappich says that Gartner's research also shows that 50 percent of companies have kept their investments about the same. "This is largely due to the economic climate and the fact that many companies have remained in a very cautionary investment mindset," he says. "However, the fact that over 40 percent state it has increased is a positive sign."
Regrettably, says Klappich, the fact that only 33 percent of respondents say they plan to buy software in the near future is proof that cautious attitudes prevail among logistics professionals. "This highlights that over four years into the recession companies are still extremely cautious and are not making wholesale changes in the IT landscape."
Cloudier skies ahead?
In the interest of conserving money, time, and precious IT resources, shippers are slowly moving into the cloud computing space in search of software options. Eighteen percent of firms say that they've already adopted such solutions, 37 percent are evaluating them, 13 percent don't see cloud-based solutions as an option, and another 26 percent say they're not sure of their company's interest in cloud computing.
Key concerns that shippers cite in relation to cloud computing include security, system reliability, privacy, and backup plans. Those companies that are considering cloud solutions say that the ability to access from anywhere, bandwidth and capacity, and the fact that current suppliers are moving in that direction are driving their decisions.
Klappich says that the fact that 55 percent of respondents are either using or considering cloud solutions is meaningful. "This is a bit higher than what our research has found, but again I think this speaks volumes to the sample," he says. "Small- to medium-sized businesses have a propensity to consider [cloud] at a higher rate than Tier 1 companies." Smaller firms also tend to worry more about security, privacy, and reliability, says Klappich, whereas larger entities focus on issues such as performance and scalability.
An area that Klappich says stood out to him is the fact that when asked if they were considering cloud solutions, only 35 percent of the respondents said "yes" and 65 percent said "no." "This is a sign that while many view cloud as an option, they're not yet convinced it's the right thing to do," Klappich explains. "For the foreseeable future they will continue to do what they have traditionally done, which is to buy on-premise applications."
Show me the results
According to this year's study, ROI expectations from their supply chain software vary significantly. About 30 percent of firms expect payback for supply chain software purchases within 6 months to 12 months, 43 percent within 12 months to 18 months, and 19 percent in more than 18 months.
Klappich says that the more than 60 percent of shippers that expect payback of greater than a year may be overly conservative. "In the Tier 1 market we've seen significant pressure to invest in solutions with paybacks of 12 months or less," he adds.
However, as logistics professionals continue to shake off the effects of the national recession and return to more typical IT spending patterns, the supply chain software sector will be well- braced to claim its share of the investment that's doled out. Offering up new solutions that provide improved visibility, WMS, TMS, and GTM, will continue to play a critical role as logistics and supply chain operations become ever more complex and essential to U.S. business growth.
June 17, 2013
Latest Whitepaper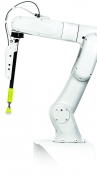 Warehouse Management Systems (WMS) / Inventory Management Technology: 6 Trends for the Modern Age
Here's how the next generation of warehouse and inventory management systems are evolving to help logistics operations operate more efficiently and improve their bottom lines in our brave, new digital age.
Download Today!
From the March 2018 Logistics Management Magazine Issue
Reverse Logistics in the "Age of Entitlement"
Logistics Management's Viewpoint on E-commerce: Leveraging available tools
View More From this Issue