2012 McCullough/NITL Executive of the Year: Nice guys finish first
American Trucking Associations (ATA) President and CEO Bill Graves is named NITL Executive of the Year for his leadership in shaping the nation's ground freight transportation system and his affable, endearing management style.

Governor Graves discusses his life in trucking with Logistics Management's John Schulz late last month.
in the News
Knight-Swift to add 400 trucks, drivers with Abilene tuck-in acquisition
Panjiva says trade fundamentals are strong, despite concerns over tariffs
NEXT Trucking and Mitsui O.S.K. Lines partner to service SMEs
Solving the Labor Shortage Crisis: The Four Benefits of an Automated Warehouse
CBRE research points to expected gains in cold-storage warehouse space
More News
By
John D. Schulz
·
November 1, 2012
He's no longer Governor of Kansas, but the American Trucking Associations' (ATA) President and CEO, William Preston "Bill" Graves, still carries the dignity and political acumen of the office. Around Washington, whenever anyone talks about Graves, they rarely mention his last name, but simply the title "Governor."
Speaking quietly but carrying a truckload worth of industry knowledge and sources, former Kansas Gov. Bill Graves now leads one of the biggest and most revered trade associations—the venerable federation of 50 trade associations that for eight decades has influenced, lobbied, and educated Congress, federal agencies, and even presidents about the essentiality and operations of the $700 billion U.S. trucking industry.
The then 41-year-old Graves was inaugurated as one of the youngest governors in Kansas history in 1995. He would serve two terms, winning re-election in 1998 by the largest margin in the history of the state as a moderate Republican leading the Sunflower State. In January 2003, Graves completed his second term as governor of Kansas, capping 22 years of service to the state.
Following that experience, it seemed almost serendipitous that the ATA would turn to the affable Graves to help achieve the herculean task of representing the disparate interests of ATA's 37,000 members—ranging from $54 billion-a-year giants like UPS to thousands of small mom-and-pop truckers.
When Graves was named as the nation's top trucking lobbyist nearly 10 years ago, the appointment to ATA completed a full circle in the governor's life. His first job back in Kansas as a young teenager was working the docks at Graves Truck Line, a company his family operated for 70 years out of Salinas before succumbing—like thousands of other carriers—in the post-regulatory era following the Motor Carrier Act of 1980.
"I learned at a young age in life about work," Graves said in a recent interview with Logistics Management (LM) in his office in Arlington, Va. "In fact, I was actually surprised the other day when I got that annual recap that the Social Security Administration sends out that gives you how many years you have been paying Social Security taxes. The first year I paid into Social Security was 1966. I was 13. So, that would have been the first year that dad had me doing something, probably sweeping the freight dock."
Besides sweeping the freight dock in Salinas, Kan., Graves learned a few more things along the way. Those attributes include how to treat people, how to learn from past experiences and, perhaps most importantly, how to get along with even those with whom one may disagree.
For his achievements in guiding ATA, his impact on shaping the nation's ground freight transportation system, and, not coincidentally, his ever-polite and endearing personality, Bill Graves is this year's recipient of the National Industrial Transportation League's (NITL) prestigious Executive of the Year Award, also known as the McCullough Award. The award is named after John T. McCullough, a former chief editor of Distribution magazine, a predecessor of LM. Graves will receive the award on Monday, November 12, at the opening session of the 105th Annual Meeting & TransComp Exhibition in Anaheim, Calif.
"This award is about leadership," explains NITL President and CEO Bruce Carlton, noting there are certainly many outstanding and powerful people in transportation. "But leadership is a rare quality that combines a number of sometimes more subtle traits. Gov. Graves is certainly one of Washington's outstanding and powerful people, but it's his leadership skills that set him apart."
With Graves at the wheel, ATA has pushed for several safety initiatives, including a requirement that all new heavy trucks be equipped with speed limiters; a proposed national speed limit of 65 miles per hour for all vehicles; increased seat belt use; and greater drug and alcohol testing and recordkeeping of the nation's 3 million long-haul truck drivers.
ATA under Graves also supports efforts aimed at improving the safety of the trucking industry by requiring the use of electronic logs to monitor drivers' hours-of-service. And in one of the best "man-bites-dog" stories in Washington transport history, Graves and the ATA are actively pushing for an increase in the federal tax on motor fuels—unchanged since 1993—to help pay for better upkeep of our nation's infrastructure.
So far, that latter call has fallen on deaf ears in tax-averse Washington, but Graves isn't giving up on so fast. Recognizing his members' wishes, ATA has also organized an effort to combat the use of tolling and public-private partnerships to pay for improvements in roads and bridges.
Graves has also pushed the trucking industry to become greener. He's overseen ATA's efforts to promote the industry's record on sustainability, ranging from support for better fuel economy standards for large trucks (coming in 2014) to promotion of the EPA's SmartWay program that recognizes truckers for their environmental improvements.
But mostly, Graves' achievements take a backseat to his warm and likeable personality. At a time when Washington politics are more cutthroat and partisan, Graves sets himself apart through his quiet nature and desire for compromise.
"My standard phrase is: 'It's OK to disagree, but don't be disagreeable,'" he says. "Because at the end of the day we've got to work through whatever immediate problem we have. Next week and next month and next year, we have to go through a lot of other problems that are likely to confront us."
That ability to communicate through partisan waters was not lost on NITL voters in naming Graves this year's top service award. As NITL's Carlton says, "We all know people whose ego eclipses their intelligence and skills, but Bill Graves is just the opposite. Quite honestly, he is one of the finest gentlemen I've ever worked with. You sit and talk with him and he's completely self-effacing and generally interested in you and what you have to say."
LM Contributing Editor John Schulz had just that experience recently. Here are the highlights from that conversation:
Logistics Management (LM): What influence did your father and Graves Truck Line have on you in later life?
Bill Graves: My dad was a very hard worker in a farm family and transitioned into trucking after a stint in the military during World War II. He also developed a pretty well run trucking company in the midst of The Depression days. I learned a lot about customer service and taking care of people, and that benefitted me certainly at the ATA and the years that I was involved in the political arena.
My dad was always a giver and was always very involved in his community. He understood the importance of helping people who were less fortunate, reaching out, finding solutions, not being part of the problem. That's also been very beneficial to me, both in politics and here at ATA because we clearly have a very diverse industry. My job is to sort of keep a steady wheel and try to do what we can each and every day to help our members be more successful.
LM: How do you represent the interests of the entire industry given all of its diversity?
Graves: The ability of ATA to represent our members is both our greatest strength and our greatest weakness at some moments. Our guys are very opinionated. I mean, these guys work hard every day, and they don't suffer fools lightly. And so they have definite opinions about what would be good policy for the trucking industry, and from time to time we discover that we don't agree on those things. My job is to use some of those diplomatic skills that I developed over the years to hold everything together and try to find a path forward. And I'm very proud of the way our members have responded to some pretty tough issues. When I came here 10 years ago, the idea that we would all coalesce in supporting a fuel tax increase to fund infrastructure was probably not something you would expect. In a variety of ways, we have figured out a path forward.
LM: How has your experience as governor of Kansas helped you with your work at ATA?
Graves: You have a bit more of a buffer as governor, but your job is to represent the interest of all the people you work for. Being head of ATA feels more like being a mayor or a city councilman—there's a lot more direct access with your constituents. But that's the kind of feedback I like. When the phone rings and the person on the other end has an issue, you get right to the heart of things in a hurry.
LM: Is your Rolodex of movers and shakers in Washington the fattest of anyone in town?
Graves: Right now over on Capitol Hill there are a dozen individuals that I served with. Take Roy Blunt, U.S. Senator from Missouri. Roy and I were secretaries of state together back in the '80s; so I have known him now for close to 30 years. So relationships matter a lot in this town, and having been a former governor gives me some leg up relationships.
LM: How has your background with Graves Truck Line helped you run ATA?
Graves: Coming to ATA as the grandson of individuals who operated trucks, drove trucks, and ran a trucking company I wasn't considered just an outsider that was dropped into the middle of ATA. In fact, my father took me along to ATA annual meetings and events probably back when I was a teenager; so, this organization and the state associations have been part of my life for probably close to 50 years.
LM: Everybody I talk to compliments your style and demeanor. How would you describe your management style?
Graves: I've never quite understood anyone who finds value in an angry or contentious or confrontational
management style. That may serve you well for a very brief period of time, but eventually that wears people out—and it wears our your welcome. And so I have always tried to get along with people. It starts with my wife and daughter, it extends to the staff at ATA, and it certainly extends to all the members of ATA. I don't have time for the 'smallness' that I think accompanies contentious, difficult people.
LM: Let's get into a couple of immediate issues facing the trucking industry: It's very unusual to find an industry that is basically saying to Congress "raise the taxes," but isn't that what the trucking industry is asking Washington to do?
Graves: I believe it's not a question of if, but when … they are going to have to increase the federal fuel tax. Every day that we discuss this, a key public policymaker will say something along the lines of "well, that's just not going to happen, that's just not politically possible." We need to think outside the box and be creative. I haven't heard one person actually present a case that there is a good alternative. There are some alternatives, but none of them are remotely close to the efficiency and effectiveness of the fuel tax to fund infrastructure. I'm confident that we'll increase the fuel tax at some point; but it will probably come at a crisis point in this country before we will wake up and do that. But we are going to keep leading the chants, and we're not going to back away until somebody shows me an alternative path forward that's better.
LM: Are there too many regulations in trucking right now?
Graves: That is a great question, and it's one that, to some extent, is a difficult one to answer because we often ask the government to regulate things that affect our industry. The nature of doing business in this country today, whether you're in trucking, banking, construction, or running a restaurant, is going to involve a lot of government regulations. The goal is to try to shape those regulations in a way that they're manageable and beneficial to the industry and people we serve.
LM: What's the status of the hours of service?
Graves: I don't expect anything to change dramatically. I'm optimistic that we'll be successful in our challenge to the hours-of-service rule, which principally involved the 34-hour restart provision. We're struggling somewhat already with driver shortages in this industry. Not nearly where we were in 2006 and 2007, but we think once the economy recovers, it will be a significant problem again. We just can't afford to minimize the effectiveness of those safe drivers that we have available, so I remain optimistic that we'll prevail.
LM: How would you describe the current financial state of the trucking industry?
Graves: I think the state of the industry is pretty good. In a way we're not unlike the rest of U.S. business in that everyone is very cautious right now about significant investments in expansion of their operations, and a little uncertain about what is going to happen to the U.S. economy.
I think that until we see the outcomes of this election, until we have some sense of what the economy is going to do, everybody will continue to sort of sit very conservatively and be cautious about making any massive new investments or commitments.
LM: What was your reaction to being given the McCullough Award by the National Industrial Transportation League?
Graves: Let me first say that I was surprised. I am obviously very honored, probably a little unworthy because there isn't anything that ATA has been able to accomplish that is not happening without all of the people that I am fortunate to be surrounded with here at ATA. Our job is to go out each and every day and to figure out a way to take care of our customers and provide the service levels that they need. We keep the U.S. economy moving in the back of trucks each and every day, and that is something that I am extremely proud of. It's an award that I am
flattered to receive.
November 12, 2012
About the Author
John D. Schulz John D. Schulz has been a transportation journalist for more than 20 years, specializing in the trucking industry. John is on a first-name basis with scores of top-level trucking executives who are able to give shippers their latest insights on the industry on a regular basis.
Subscribe to Logistics Management Magazine!
Subscribe today. It's FREE!
Get timely insider information that you can use to better manage your entire logistics operation.
Start your FREE subscription today!
Latest Whitepaper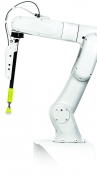 Warehouse Management Systems (WMS) / Inventory Management Technology: 6 Trends for the Modern Age
Here's how the next generation of warehouse and inventory management systems are evolving to help logistics operations operate more efficiently and improve their bottom lines in our brave, new digital age.
Download Today!
From the March 2018 Logistics Management Magazine Issue
Reverse Logistics in the "Age of Entitlement"
Logistics Management's Viewpoint on E-commerce: Leveraging available tools
View More From this Issue