2012 Rate Outlook: Flat…for now
While analysts say rates across the board are forecast to be fairly level compared to what shippers have seen over the past two years, they add that there are a number of unanswered economic and regulatory questions that could greatly affect rates if suddenly resolved.

Patrick Burnson, Executive Editor
·
January 1, 2012
Rates went up in 2011, just as our analysts predicted, but they didn't skyrocket. With the exception of the parcel market, it appears that it will be more of the same in 2012, with rates leveling off in balance with inflation. In the meantime, it appears that shippers have come to terms with the need for modest rate increases—if that's what it takes to keep carriers from withdrawing capacity.
According to analyst consensus, trucking, rail, and intermodal rates are forecasted to inch up by 2 percent to 3 percent over the course of 2012. Ocean and air cargo providers are seeking similar improvement, but will encourage shippers to sign long-term contracts designed to give carriers sustainable returns to cover their capital investments. The biggest rate jump, say our analysts, has already been announced by parcel shipping players—and shippers say they're ready to live with at least a 5 percent hike when going express air and ground.
Fortunately, much of the speculation voiced by transportation rate specialists suggests that shippers are already preparing for contract negotiations to get underway in the coming weeks.
Macroeconomic impact
When shippers do sit down with their transportation providers, the talk is surely to center around the global economic pressures both sides will face in 2012. In its most recent survey, the National Association for Business Economics (NABE) cut its projections for economic growth for 2012 compared with their projections made just last May.
"Our panel expects real GDP to grow at a modest pace of 2.3 percent in 2012"
"Our panel expects real GDP to grow at a modest pace of 2.3 percent in 2012,"says NABE president-elect Gene Huang, chief economist at FedEx Corp. "Factors supporting growth include accommodative monetary policy, growth in the rest of the world, business investment spending, and pent-up consumer demand."
According to Huang, a wide variety of factors were seen as restraining growth late last year, including low consumer and business confidence, uncertainty about future economic policies, a tepid housing market, and financial headwinds caused by tight credit conditions and balance sheet restructuring. Huang adds that panelists are very concerned about high unemployment, federal deficits, and the European sovereign debt crisis.
---
---
Furthermore, inventory shortages of popular products in the past few years had a profound impact on the freight rate structure confronting shippers now, says Ellen Davis, vice president of the National Retail Federation.
"Inventory levels were still very lean in 2011," she says, and this had an impact on the availability of top products. But she adds that "retailers have done an incredible job of streamlining their supply chains to ensure that they're maximizing regional or local markets that may be performing particularly well."

Also on the inventory front, retailers were able to place holiday orders later this year for shipping—enabling them to get a better sense of consumer sentiment closer to the holiday season before making a commitment on how much merchandise to buy. "Having time on their side from a shipping standpoint was a crucial factor in helping retailers protect their profits and manage inventory," says Davis.
Meanwhile, the single-family housing market­—a key indicator for anticipated transportation rate hikes­—remains stuck at the bottom. The multi-family market is slowly coming back to life, however. IHS Global Insight U.S. Economist Patrick Newport says he's expecting a small improvement in the overall numbers for 2012.
"Last year will be the worst year on record for the single-family housing market," he says. "New home sales, single-family housing starts and single-family permits will all set record lows in 2011 nationally and within all four regions of the country. Existing home sales may also drop into the cellar nationally. These rankings do not adjust for population growth. If they did, conditions would look even worse."
Oil & Fuel: Rising volatility
In our 2011 Rate Outlook, Derik Andreoli, Ph.D.c., senior analyst at Mercator International LLC and Logistics Management's popular Oil & Fuel columnist, correctly predicted that oil supplies would be tight, and fuel prices were going to be high and volatile.

Fast forward 12 months and his message sounds strikingly familiar. In fact, Andreoli is expecting even more tightening of the global oil market in 2012 along with increased price volatility.
"My current analysis of global supply and demand leads me to the conclusion that spare production capacity - a primary price determinant - will most likely dip below 2 percent and perhaps fall below 1.5 percent by the end of 2012."
There are, in fact, only two scenarios where this will not be the case, Andreoli argues. In the first scenario, the economies of developed markets remain in a state of recession or "anemic" growth, while growth of emerging economies slows markedly.
In the second scenario, the economies of the world grow and decline at rates predicted by the International Monetary Fund, and global oil production outperforms expectations. In all other scenarios, a supply crunch will likely emerge before the end of 2012.
"Additionally, geopolitical risks to the production and transportation of crude and refined products remains high," says Andreoli. "This will be increasingly important because when spare oil production capacity is low, the price impacts of even small supply disruptions, like those that occur on a regular basis in Nigeria, are high."
Here in the U.S., Andreoli is forecasting that diesel prices will spike over the course of 2012. "Overall, I see rising prices and rising price volatility across the nation," he says. "If this prediction turns out to be wrong, it will be because the economies of the world have dipped back toward slow growth or outright recession…and even then prices could remain high."
Trucking: Questions abound
Trucking industry analysts are saying that despite the sluggish growth of the overall economy, truckers remain optimistic after weathering the storm.
Noel Perry, a transportation economist and senior consultant with FTR Associates, predicts "sustained growth" in trucking freight demand for this decade and 2.6 percent in full year growth in truckload freight for 2012.
Perry says that a slow growth recovery is actually beneficial for trucking, which has had a difficult time attracting added capacity in the wake of greater scrutiny of unsafe drivers, demographics, greater regulations, and a 35 percent increase in the price of Class 8 trucks in the past five years.
"Truck driver hiring remains weak despite stronger carrier financial gains this year"
"Some 95 percent of the nation's 3 million long-haul truck drivers are white males, and demographics are working against the industry due to an aging workforce. Also, driver pay increases have lagged behind inflation rates, making driver recruitment harder."
Stifel Nicolaus analyst John Larkin says that there are a great many questions that remain unanswered for both less-than-truckload and full truckload industries: "For example, how will the government determine what hours of service rules revision will ultimately contain? When will the electronic on-board recorder mandate be re-written and re-issued? Will medical fitness tests ultimately disqualify the shrinking pool of CSA compliant drivers?"
---
---
Any sudden shifts, resolutions, or answers to these questions, says Larkin, could push any early rate forecasts off the mark considerably. For the time being, however, both analysts see a very slight spike in pricing ahead.
Rail/Intermodal: Measured growth
While Larkin agrees with Perry that rates will continue to inch higher this year for truck shipments, he notes that intermodal continues to gain traction with shippers seeking alternatives to pure trucking movements. From both a fuel savings perspective and as a way to "dwell" inventory, he says this may make a lot of sense.
"With Norfolk Southern and CSX both investing in numerous corridor development projects, we expect some truck traffic to shift to intermodal in the East"
Indeed, officials for the American Association of Railroads (AAR) observe that the containerization of U.S. rail intermodal service continues its upward trend. Just this past fall, containers accounted for more than 80 percent of U.S. rail volume, representing a new high for dual-mode transport.
High volume of intermodal containers means a shift to higher rates, says Brooks Bentz, a partner at Accenture's supply chain management practice. But Bentz adds that rail rate increases, will not be "large" ones. "My bet is that the average will not exceed 3 percent to 5 percent, with some exceptions on specific cases," he says.
Which raises the question: Why are some rail segments more expensive than others? Many prominent shippers are expecting some change in supply chain strategies. Peter Gatti, executive vice president of the National Industrial Transportation League, says that an investigation of rail rate collusion is long overdue.
"Our constituents are being told that the railroads are losing money, but their quarterly reports to shareholders tell a different story." With that said, where will rates go in 2012? "A lot of that depends on what the U.S. Surface Transportation Board decides to say about 'captive shippers' and competitive pricing," adds Gatti.
Air Cargo: Long term gains
According to Jim Edgar, regional director of cargo marketing for Boeing, air cargo traffic will triple over the next 20 years and cargo rates should mirror demand during this time period.

"From now through 2029, we expect world air cargo traffic to grow at an annual rate of 5.9 percent," says Edgar. "And Asia will continue to be at the forefront of the air cargo industry. Routes associated with Asia will continue to experience the world's highest growth rates over the next 20 years, at 6.8 percent."
Another leading indicator on air cargo rate integrity is the demand for warehousing space around major U.S airports. In fact, Jones Lang LaSalle's third annual Port, Airport and Global Infrastructure (PAGI) Report suggests that it "has ramped up."
This year the PAGI report features the first Airport Real Estate Index that measures the nation's top 12 airports against criteria including cargo volumes, infrastructure plans, and real estate conditions. "The Index is an indicator of how well the real estate markets around top U.S. airports are performing," says John Carver, head of the PAGI group at Jones Lang LaSalle.
According to Carver, markets such as LAX and New York JFK have held strong with low vacancy rates owing to high demand and a lack of new construction. "Whereas airport submarkets that saw a rise in new development before the recession, such as Dallas-Fort Worth and Miami, suffered higher vacancy rates during the recession and are taking longer to recover," he says.
Due to this date, should shippers expect a bump in rates?
"Absolutely," says Carver. "But not a significant one. Given that airlines and stakeholders are investing heavily in infrastructure, there is every reason to expect some sort of pricing adjustment."
Ocean: Rates favorable
With the ongoing emphasis placed on U.S. exports and the restoration of a sustainable trade balance, it comes as little surprise that agricultural shippers are at the center of this effort. Emerging markets, after all, are the ones clamoring most for high-end food and beverage commodities and getting those goods to market has been an ongoing challenge.
According to the Agriculture Transportation Coalition (AgTC), ocean shippers have been concerned about the sudden drop in Transpacific vessel capacity, and the rate manipulation of the carrier cartels.
Freight rates have been "favorable" according to a recent members poll.
Of those responding, 52 percent say that they expect rates to go up "a little" over the next three months, while 10 percent believe that rates will go up "substantially." A third of the respondents report that they expect freight rates to remain flat, and only 5 percent say they expect rates to go down "a little."
"Given the fact that AgTC members control approximately 1.4 million TEUs a year, we can use a certain amount of leverage," says Peter Friedmann, the coalition's executive director. "But at the same time, we have observed a whole new attitude when it comes to service and shipper concerns."
This suggests that shippers may give in on rates—if only slightly—to secure capacity on the inbound side as well. According to Peter Sand, chief shipping analyst for The Baltic and International Maritime Council in Copenhagen (BIMCO), inflow of new tonnage in 2012 has created downward pressure on freight rates, asset values, and earnings, basically affecting all participants in the shipping industry.
"The supply/demand ratio must be balanced somehow," says Sand. "Handling this with care is a condition for bringing back profitability to ship owners, at least in the short term."
Parcel: Going up
Finally, when it comes to forecasting parcel rates in 2012, all the heavy lifting has been done say our analysts. Both FedEx and UPS let shippers know late last year just what their plans would be.
FedEx has already reported that it will increase non-contractual rates for certain services, effective immediately this month; while FedEx Ground and FedEx Home delivery rates will increase by a net average of 4.9 percent.
This announcement closely followed that of rival UPS, which told shippers 2012 rates comprise a net increase of 4.9 percent for UPS ground packages and a net increase of 4.9 percent on all UPS air services and U.S. origin international shipments.
"This is good news for UPS and FedEx investors, bad news for shippers"
"This is good news for UPS and FedEx investors, bad news for shippers," says Rob Martinez, CEO of parcel auditing and consulting firm Shipware LLC. "Furthermore, increases are likely to stick due to lack of shipper alternatives, complexity of the pricing structure and carrier discipline."
Jerry Hempstead, president of Hempstead Consulting, a parcel consultancy, says there is still an upside for shippers, however. "As long as the carriers don't change the rules tariff, then shippers are looking at cost increases similar to prior year announcements. Not that this is a good thing, but it's the reality of dealing with a marketplace dominated by two carriers here in this country."
According to Hempstead, the announced 2012 rate increase for ground shipments is based on a 5.9 percent increase in the base rate, less a 1 percentage point reduction to the index-based ground fuel surcharge. "My gut tells me that the carriers might expect the shipment count to go up next year as the economy improves. If the economy does not pick up then I don't expect another tariff increase—but the carriers could make rules changes," he says.
Hempstead's advice for parcel players might be well applied by shippers in general: "Be aware that carriers can change the rate rules at any time," he says. "Therefore, look for protection clauses that can be included in a contract before you sign it."
---
---
February 7, 2012
Latest Whitepaper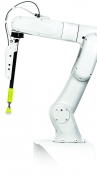 Warehouse Management Systems (WMS) / Inventory Management Technology: 6 Trends for the Modern Age
Here's how the next generation of warehouse and inventory management systems are evolving to help logistics operations operate more efficiently and improve their bottom lines in our brave, new digital age.
Download Today!
From the March 2018 Logistics Management Magazine Issue
Reverse Logistics in the "Age of Entitlement"
Logistics Management's Viewpoint on E-commerce: Leveraging available tools
View More From this Issue