2014 Air Cargo Roundtable: Forwarders aim to please
With increased focus on penetrating new markets with high-value goods, shippers will be even more vigilant in vetting their freight intermediaries. Our panel sets out to explain how forwarders are preparing to take on the added volume and win their business.

Patrick Burnson, Executive Editor
·
April 1, 2014
With more capacity becoming available this year, shippers contemplating the air cargo option may have more choices than they really want—especially in finding a reliable forwarding partner. But while air is still an expensive mode to select, savvy forwarders are gearing up with knowledgeable staff and streamlined technology in an effort to make the process more cost effective and reliable.
Joining Logistics Management this year to help put the current air cargo market into perspective and explain how freight forwarders are preparing to handle more high-value volume are Brandon Fried, president of the Airforwarders Association (AfA); Stifel Nicolaus freight analyst David Ross; and Brian Clancy, managing director of investment banking firm Logistics Capital & Strategy, LLC.
Logistics Management: The growth in the number of freight forwarding companies joining the AfA has reached unprecedented levels, with the organization's regular membership rolls expanding by nearly 25 percent over the past year. What does this say about shippers' plans for the future?
Brandon Fried: The economic downturn that began in 2008 created a challenging environment for freight forwarders and their customers worldwide. In fact, many of us are still clawing our way out. Economic uncertainty and reduced demand has shippers asking their forwarders for lower rates and slower transit options—and this is quite understandable. Forwarders have responded by offering a variety of service options using various modes of transport in addition to air cargo.
Brian Clancy: Afa consists largely of middle-market forwarders, and a lot of domestically focused truckload brokers who have realized that they must extend their product line. Furthermore, they wanted an association membership that deals with the regulatory issues. We see more foreign domiciled brokerage companies addressing the U.S. market, too. It's an important part of their strategy as the federal government becomes a bigger part of the economy.
David Ross: I agree with both Brandon and Brian on this, but the association's growth may say less about shippers' plans for the future and more about the competitive landscape in the industry. Air cargo remains a fragmented business, but the lack of global trade growth has only increased the intensity of the competition among the forwarders.
LM: Industry analysts seem to be suggesting that shippers will have more choices as barriers to entry fall for forwarders. Will we see more players in this arena?
Clancy: That's correct, and there's more private equity coming into this industry to enhance competition. Economies of size are going to have less of an impact on procurement benefits going forward. You don't need to be a huge global player to get the best rates.
Ross: Forwarding is essentially a business built around people and IT. To be successful in the air cargo market, a middleman has to have both. Finding knowledgeable human resources is key.
Fried: David is right. Because the forwarding industry is based on the expertise of people and leveraging of personal relationships, barriers to entry are few. Understanding the various transportation modes, freight handling, and warehousing are essential.
But in today's environment, a working knowledge of import and export regulations, banking, hazardous material rules, Customs procedures, and security requirements is critical. Adequate funding for station technology and facility investment is also important. And finally, sufficient credit line to pay carriers and vendors is necessary because shippers may not pay as quickly as invoices become due.

LM: How much will forwarders need to spend on new technology to remain competitive? What kinds of systems yield the greatest ROI?
Fried: As forwarders become more e-freight focused, where paper is being replaced by the electronic transmission of shipping and Customs related documents, adequate technology to handle the task is essential. Fortunately there are many good software vendors in the market offering suitable solutions for any sized company. Members tell us that the move to cloud-based systems are gaining in popularity because they tend to be more secure and alleviate the need for expensive mainframe hardware.
Clancy: Some shippers have very specialized needs, so investment in strategic sourcing and procurement software is a must. Companies often balk at the software license fees, but they then underestimate the manpower necessary to efficiently utilize these high impact tools.
Ross: Absolutely true. Technology can make smart companies more efficient, but it can't make stupid companies smart. It's all about how IT systems deliver value to the shipper.
LM: So we've been hearing a lot about the "riches being in the niches." Do you see the greatest growth coming in cold chain?
Ross: We certainly see a lot of growth in "cold chain," as biologics and other health care products are only increasing in demand from every part of the world. Getting the right product in the right place at the right time can be vital.
Fried: While there are many areas of growth in forwarding, "cold chain" services are standing out in their
rapidly growing popularity. This niche usually applies to several verticals including pharmaceuticals, bio-med, perishable foods, and other items requiring constant temperature control and monitoring.
While potentially lucrative, forwarders considering offering these services should remember that specialized expertise is essential. There may also be a need for technology such as refrigeration, monitoring systems, and customized trucking suitable to handle these commodities. And of course, depending on the area of the world, additional education and licensing may be required.
Clancy: Indeed, the life sciences and pharmaceutical industries are growing and globalizing. On top of this, the regulatory regimes are becoming stricter with the issues of custodial controls and record keeping is gaining in importance.
LM: How about the so-called "emerging markets"? Are we seeing volume growth in these regions or have things cooled?
Clancy: Emerging markets have not been as hot in the last couple of years as they require demand to drive their re-export flows. Forwarders are better served focusing on a particular customer segment or industry segment. For example, forwarders who specialize in the oil and gas industry or the perishables industries will likely be more likely to succeed going into emerging markets.
Ross: Yes, and they should also expect a good amount of relative growth, though maybe not the most absolute growth. Asia should still dominate, as the biggest trade lanes remain Asia-Europe, intra-Asia, and Asia-U.S.; however, Africa and South America should also see significant relative growth.
Fried: There are other trends at work here as well. As wage pressure in China increases, we're seeing a shift of manufacturing to countries including Vietnam, Indonesia, and Cambodia to name a few. Of course, there are infrastructure issues surrounding the ability to move cargo quickly between manufacturing sites and gateways, but we expect these issues to be addressed over time.
We are also seeing an interesting shift of manufacturing back to North America to places like Mexico and even the U.S. Lower transportation costs and quicker market access are certainly factors driving this change.
LM: Can you describe the worst-case scenario for a shipper just getting started in air cargo?
Fried: The basic problem begins when a shipper selects a forwarder that has inadequate capitalization and the lack of essential knowledge. Carriers and vendors are going to demand fast payment. Not understanding essential regulations and cargo handling procedures could lead to delays that will cost shippers money—and that will inevitably lead to a search for another forwarder.
Ross: A shipper who starts in air cargo not knowing he can use another mode—like truck or ocean—for much less and still have an effective supply chain. Modal selection is much more important than carrier or forwarder selection, in our opinion.
Clancy: And let's not forget the true catastrophes that could make air cargo a tougher option. The most dire case would include the security cost for some cargo loaded on passenger aircraft, as well as a sudden spike in fuel prices that could further the gap between air and sea freight. Shippers should also be aware that the acceleration of retirement of freighter aircraft will limit options.
LM: What are forwarders doing to make sure that shippers are applying adequate risk management?
Clancy: Shippers should explore ways to hedge fuel risk and charter capacity for peak season. They should also work with forwarders to identify the best lane strategies. Sometimes a direct route is less costly than an indirect route. From a security perspective, regulatory compliance is a must.
Ross: I agree. Transparency is crucial. In general, those with better IT can provide more visibility, which in turn mitigates some of the supply chain risk.
Fried: While forwarders are often considered the miracle workers of freight transportation, creating realistic expectations through customer education in a competitive market is key. If your forwarding company does not adequately understand how to handle a specific commodity to an obscure destination, perhaps additional education and experience is needed beforehand. If not, perhaps the forwarder may not be the best option for that shipment.
June 15, 2016
Latest Whitepaper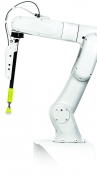 Warehouse Management Systems (WMS) / Inventory Management Technology: 6 Trends for the Modern Age
Here's how the next generation of warehouse and inventory management systems are evolving to help logistics operations operate more efficiently and improve their bottom lines in our brave, new digital age.
Download Today!
From the March 2018 Logistics Management Magazine Issue
Reverse Logistics in the "Age of Entitlement"
Logistics Management's Viewpoint on E-commerce: Leveraging available tools
View More From this Issue