2014 Cross-Border Roundtable: Building the future of hemispheric trade
Trade volumes between the U.S., Canada, and Mexico are massive and growing due in no small part to the fact that manufacturers now treat the continent as one seamless market for production and distribution. Our panelists offer insight into the bright outlook for hemispheric trade.

Patrick Burnson, Executive Editor
·
June 1, 2014
While the U.S. has finally recognized its need to invest in more transportation infrastructure, our cross-border trading partners may be a step ahead of us.
This is a good thing, say trade analysts, who note that hemispheric commerce will only become stronger in the coming years. At the same time, shippers will be tracking the progress being made with other trade agreements, especially the Trans-Pacific Partnership (TPP), and keeping an eye on the pending Panama Canal expansion.
Joining us in our annual update of the state of cross-border trade and the continued effectiveness of the North American Free Trade Agreement (NAFTA) are William Nelson, holder of the J. Fred Holly Chair of Excellence and professor of economics at the University of Tennessee's College of Business Administration; Daniel Griswold, president of the National Association of Foreign-Trade Zones (NAFTZ); and Bryan Riley, a senior international trade policy analyst for the Heritage Foundation.
Logistics Management (LM): If the Trans-Pacific Partnership (TPP) agreement fails to gain approval this year, will U.S. shippers concentrate more of their efforts on near-shoring?
Daniel Griswold: TPP is unlikely to pass in 2014 given the sticky issues still outstanding. Whether it ultimately passes or not, North America will continue to be the center of gravity for U.S. trade. Our trade, energy, and investment ties to Canada and Mexico will remain strong due to proximity and the 20-year success NAFTA has had in integrating our supply chains and product markets.
Bryan Riley: TPP countries will continue to be important trading partners regardless of what happens with negotiations in the near term. In 2013, TPP countries accounted for 43 percent of U.S. goods exports and 38 percent of U.S. imports. Since the turn of the century, trade in goods between people in the U.S. and in our TPP trading partners increased by over 50 percent, and that trend is likely to continue. Even if the TPP agreement fails to gain approval this year, there is a good chance that a mutually beneficial agreement will eventually be reached.
William Nelson: It's important to keep in mind that the key features of the proposed TPP are the lowering of traditional trade barriers and the standardizing of regulations across participating countries. At its most basic level, it will change the relative prices of goods and services across countries, reducing the relative prices of goods produced all or in part in member countries, and increasing the relative prices of goods produced elsewhere.
The partnership excludes China, and even though much of the attention is devoted to increased access to markets in Japan, another large impact of the partnership comes from raising relative prices of goods whose value chains run through China. For this reason, failure to approve the TPP this year is more likely to have an impact on shipping to and from China than on near-shoring.
LM: What changes in NAFTA pose the greatest opportunities for U.S. shippers?
Riley: One of the greatest opportunities for U.S. shippers is an improvement in rules of origin that allows
companies to make better use of global supply chains. New trade agreements may also be open in nature, allowing other countries to join in and thereby greatly expanding shipping opportunities.
Griswold: I'll add that major changes in NAFTA are unlikely given the success of the agreement in promoting a more robust North American market. The most recent change is that, after 20 years, the U.S. is finally fulfilling its obligations to allow cross-border trucking, which will make North American supply chains more efficient by eliminating unnecessary delays at the Mexican border.
LM: Should logistics managers be concerned about any major regulatory or compliance changes coming from Customs?
Griswold: I see more opportunity on the upside here as well. Canada and Mexico have both been moving toward lower tariffs on manufacturing inputs, which will make operations in those countries more competitive. In the U.S., new regulations have made the Foreign-Trade Zones program more useful than ever. At the urging of my association, NAFTZ, and others, U.S. Customs is closing in on completing the Automated Commercial Environment, which should eliminate paper transactions across the border in a couple of years. The WTO agreement last year on trade facilitation promises to streamline trade regulation around the world, especially in developing countries.
LM: Do U.S. manufacturers have an easier time of monitoring human rights and environmental abuses in NAFTA nations as compared to factories elsewhere in the world?
Nelson: Citizens of richer countries tend to demand more human rights protection and environmental protection than citizens of poorer countries. Because production tends to occur in the lower-wage country and consumption in the higher-wage one, consuming countries are more sensitive to issues of human rights and the environment than producing countries.
To protect both brand name and market share, importers must monitor and protect human rights and the environment all along the value chain. NAFTA has increased the value of monitoring more than it has lowered the cost, and this leads to more monitoring of human rights and the environment throughout the trade region.
Riley: I agree with Bill. In general, expanding international commerce improves both human rights and environmental progress. Since NAFTA took effect, for example, real wages in Mexico have increased while poverty rates in Mexico have declined. According to Yale University's Environmental Performance Index, which goes back to 2002, Mexico's air and water quality have improved along with the country's overall environmental performance.
Griswold: That's correct gentlemen. One of the many benefits of NAFTA has been an upgrading of labor and environmental standards among the three partner nations, especially Mexico. As many of us who supported NAFTA predicted, the agreement has institutionalized reform in Mexico. Its economic policy is more stable, transparent, and business friendly, resulting in a more attractive environment for U.S. manufacturing investment. Since NAFTA was enacted, Mexico has achieved a stable macro-economy and a competitive, multi-party democracy.

LM: How does the transportation infrastructure in Canada and Mexico measure up to that of the U.S.? What aspects are better or more likely to improve?
Riley: In the original U.S.-Canada FTA and NAFTA negotiations, the U.S. refused to consider changes to the Jones Act, which restricts the use of foreign-built and foreign-owned
vessels. Opening U.S. domestic maritime transportation to international competition would improve transportation options. The growth of U.S. domestic energy production may put new pressure on Congress to revisit Jones Act restrictions on maritime commerce.
Nelson: That's a good point, Bryan. Meanwhile, Canada and Mexico are both making strategic investments in transportation infrastructure that will lead to improvements. Canada's efforts are driven by two factors: a desire to increase access to energy and mineral resources, and a reliance on private/public partnerships to fund improvements. The latter tends to channel funds toward the highest-value use, increasing the impact beyond what normal political considerations would dictate.
Mexico has been building infrastructure to increase connectedness, both from ports to the interior and from the south to the north. These improvements have led to dramatic drops in transportation times and delays, making Mexican ports more competitive than they used to be. The U.S., in contrast, is struggling because of deficit issues coupled with a history of federal funding for transportation infrastructure.
LM: With the Panama Canal expansion moving ahead on schedule, will new trade patterns emerge to threaten NAFTA?
Nelson: Probably not. The Panama Canal expansion will clearly add value to the supply chain, but it has not yet been settled who will capture that added value. If the canal captures it through higher fees, no change in trade patterns will emerge. If they don't raise fees enough to capture all of the added value, then others have opportunities to adjust their charges to capture this value. The players include shippers, ports, inland transporters, and so on. After all price adjustments are made, little room will be left for new trading patterns.
Griswold: I agree with Bill, and I don't see any threat to NAFTA or the NAFTA countries from completion of the Panama Canal. In fact, the canal project has spurred investment in port infrastructure in North America, especially along the East and Gulf coasts. More traffic may be routed to the deepwater ports ready for the post-Panamax ships, but I don't see any fundamental change in the competitiveness of North American producers.
Riley: Certainly expansion of the Panama Canal will create new trade opportunities, but these opportunities are more likely to complement NAFTA than to threaten it. Canada, Mexico, and the U.S. will all benefit as trade barriers are reduced, whether they are physical trade barriers like canals and ports that are currently too small, or government trade barriers like tariffs and quotas. Other technological changes including the expansion of internet-based commerce will create additional opportunities for global trade.
June 15, 2016
Latest Whitepaper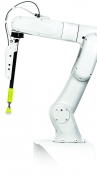 Warehouse Management Systems (WMS) / Inventory Management Technology: 6 Trends for the Modern Age
Here's how the next generation of warehouse and inventory management systems are evolving to help logistics operations operate more efficiently and improve their bottom lines in our brave, new digital age.
Download Today!
From the March 2018 Logistics Management Magazine Issue
Reverse Logistics in the "Age of Entitlement"
Logistics Management's Viewpoint on E-commerce: Leveraging available tools
View More From this Issue