2012 State of Logistics: Slow and steady
The logistics industry has yet to climb back to the profitability it hit in 2007–the precipice from which it dropped during the recession. According to the report's author and industry analysts, it may be a while until the overall industry hits full stride again.

Patrick Burnson, Executive Editor
·
July 1, 2012
When The Council of Supply Chain Management Professionals (CSCMP) released its 23rd annual State of Logistics Report (SoL) late last month, logistics and transportation management professionals were again advised to be patient: industry growth will slowly, but surely crawl back as the macro-economic picture improves.
The report, authored for the past eight years by Rosalyn Wilson, president of Delcan, Inc., an engineering, planning, management and technology firm, reveals that total U.S. business logistics costs in 2011 rose to $1.28 trillion, a 6.6 percent increase from the previous year, accounting for 8.5 percent of U.S. gross domestic product (GDP).
"The economy improved in more areas than it retreated over the course of my reporting," says Wilson, "making me hopeful that there would be some genuine good news to report for 2011."
But there really wasn't. In fact, Wilson calls 2011 "a rather unremarkable year" for logistics statistics.
Consumer confidence trended upward since the 2010 report was unveiled last June, leading consumers to spend on items beyond necessities. "The negative side of that is that many dipped into savings or extended their credit," she says.
During this time, Wilson says that businesses demonstrated their expectations of a stronger economy in 2011 by adding new workers and stepping up manufacturing, which continued into the first half of 2012. "The manufacturing sector of the economy has been in expansion mode for over 27 consecutive months, but just barely," she adds.
Key takeaways
The Annual State of Logistics Report represents a snapshot of the economy over the past year, the logistics industry's key trends, and the total U.S. logistics costs for the previous year. The report also examines which sectors of the industry are recovering, which are facing challenges, and then highlights areas that can be targeted for increased investment.
While somewhat "unremarkable," according to Wilson, here are some of the high level takeaways from 2011:
Trucking, which comprises 77 percent of the transportation component, posted a 6.2 percent rise, but the real leader was the railroad sector which saw a 15.3 percent increase.

Declines in manufacturing, financial difficulties in the European Union, China's slowing economic growth, and shrinking import/exports all have the potential to stall momentum in the industry.

Inventory carrying costs increased 7.6 percent. The increase in carrying costs was due to higher costs for taxes, obsolescence, deprecation and insurance.

The result of higher inventories and historically low interest rates was a 31.4 percent drop in the interest component of carrying costs.

Air, water, and pipeline revenues declined in 2011, while railroad, truck, and forwarders experienced revenue growth.

One of the leading manufacturing sectors was motor vehicles and parts, which grew 17.7 percent during the final three months of 2011. Americans spent more on vehicles, and companies restocked their supplies at a fairly robust pace.
Richard Thompson, executive vice president of the global supply chain practice for Jones Lang LaSalle, served as panel moderator at the SoL press conference at the National Press Club in Washington. For him, the SoL represents both a legacy and a "baseline that provides shippers with a year-to-year metric on the health of logistics."
For example, said Thompson, the report validates that with overall revenue 15.3 percent higher than 2010, railroads gained market share over the course of 2011.
"This was especially true in intermodal since it didn't experience capacity problems faced by the trucking sector," says Thompson. "In fact, trucking companies are also using intermodal rail to help offset the impacts of driver shortages and the costs of acquiring and maintaining new equipment." And in spite of tightening capacity and an overall decline in volume, he adds that trucking rates were still up 5 percent to 15 percent over the course of 2011.
Even with the air cargo sector's record year for exports, the report shows that the industry still experienced a decline, with domestic air cargo revenue down more than 3 percent compared with less than a percent decline in international revenue.
The challenge facing the ocean container industry is even more disconcerting, says Thompson. "The carriers just keep building new vessels to keep up with competitors, when they really should be limiting capacity." Thompson attributes this behavior to a holdover from the days when the mantra for ocean carriers was "grow or die."
"But what they're really doing," adds Thompson, "is growing excess capacity, thereby contributing to rate erosion, service declines, and operational losses."
Energy question missing
Conspicuous by its absence in this year's SoL was any detailed analysis of the volatile energy rates and expenses over the past year. Derik Andreoli, Ph.D.c., senior analyst at Mercator International, a logistics and infrastructure advisory, and Logistics Management's popular Oil & Fuel columnist, notes that shippers should be asking a few questions about this aspect of the overall state of logistics
"Oil and fuel markets are extremely complex, and forecasting price moves requires insight into both supply and demand for oil, diesel, gasoline, and dollars," says Andreoli. "Since the beginning of May, crude oil prices have fallen by a staggering 22 percent. This decline was largely due to the rapidly evolving opinion among Wall Street oil traders that tight oil markets were set to soften."
But he notes that this sentiment is certainly not out of line with the news flowing from Europe or the recent lackluster performances of emerging markets—especially China.
"As Greece continues to dance with default and expulsion from the Eurozone, Moody's has downgraded France's credit rating, and bond yields across Portugal, Italy, Greece and Spain have skyrocketed," says Andreoli. "As borrowing becomes more expensive, the only choices that are available are to cut spending or leave the Euro. Neither of these options is attractive."
Andreoli adds that the problem with austerity is that spending—be it by the government, consumers, or businesses—greases the wheels of growth. The problem with leaving the Euro is that the value of the drachma would plummet, causing Greece to muddle through a prolonged recession.
"The irony, of course, is that the underperformance of Eurozone economies has kept the value of the Euro suppressed against the level that it would be if every Eurozone economy performed similarly to Germany." As a consequence, he says, Germany's exports remain cheaper than they would otherwise be. "Germany is the only country that is strong enough to pull the Eurozone out of its slump, but seeing that the country has for years benefitted from a dysfunctional Euro, it won't likely throw out a life preserver until the alternative to 'muddling through' looks relatively more attractive."
Andreoli says that as the Eurozone skirts recession, European oil demand remains suppressed. So too are European imports from China and other emerging markets, which suppresses economic activity in these countries.
"Of course, MENA (Middle East and North Africa) oil consumption was also significantly reduced as the Arab Spring chopped away at economic activity leaving a wide swath of economic disruption across the region," says Andreoli.
Road ahead
U.S. consumers, meanwhile, are benefiting from the slow but steady decline in gasoline prices, and retail analysts expect that growth will resume and should pick up through the fall. "This economy thus far is working like an old machine with many fits, starts, and even some sputtering," says Jack Kleinhenz, chief economist with the National Retail Federation (NRF).
The NRF reported that May retail sales, which exclude autos, gas stations, and restaurants, were down 0.3 percent on a seasonally-adjusted basis from April and up 4.8 percent on an unadjusted basis annually, marking the 23rd consecutive month is retail sales growth.
This observation resonated with Wilson, who says that this year's SoL suggests a slow rebound. "Manufacturing has slowed, but not stalled, and new orders have been picking up," she says. "Industrial output has been stuck at one level for a couple of months, but inched up in May."
Wilson agrees that consumer confidence had been climbing, but observes that it has been in decline for the last three months. "Unemployment had dropped several times, but rose again in May. The transportation sector, however, added 36,000 jobs in the same month—almost half of the 69,000 jobs added last month," she adds.
Meanwhile, another recent study indicates that logistics managers regard the reduction of overall supply chain costs as the "number one" priority in the coming year. IDC Manufacturing Insights' 2012 US Supply Chain Survey found that the vast majority of respondents are still aggressively attacking expenses.
"According to our findings, the key supply chain challenge facing all manufacturers today is the juxtaposing of complex and extended supply networks with increasingly fast and volatile demand networks," says Simon Ellis, IDC's supply chain practice director. "At the same time, shippers are dealing with the increasingly ineffective role for inventory as a way to buffer cadence mismatches."
Indeed, nearly 55 percent of the survey's respondents suggest supply chain agility is the second priority, and 52 percent suggest improving product quality and safety is the third most important priority. When asked to rate the level of importance of new technology areas, big data/analytics came out on top, followed by mobility, cloud computing/software as a service and social business tools.
While manufacturers face increasing complexity as customer demand diversifies and supply globalizes, supply chain organizations are adapting to respond to requirements such as complex and extended global supply networks and growing regulation—particularly in the area of traceability.
To address these challenges, the IDC study found that manufacturers continue to increase the amount of low-cost country sourcing. Analysts recommend that shippers "revisit" the profitable proximity sourcing approach and how that concept, supported by IT, can ensure sourcing decisions to create a competitive edge.
"While there is anecdotal evidence to suggest that 2012 may indeed represent the most challenging time in the history of the manufacturing supply chain, significant opportunities also abound in terms of the supply chain this year," says Ellis.
March 20, 2013
Latest Whitepaper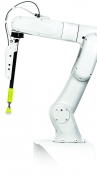 Warehouse Management Systems (WMS) / Inventory Management Technology: 6 Trends for the Modern Age
Here's how the next generation of warehouse and inventory management systems are evolving to help logistics operations operate more efficiently and improve their bottom lines in our brave, new digital age.
Download Today!
From the March 2018 Logistics Management Magazine Issue
Reverse Logistics in the "Age of Entitlement"
Logistics Management's Viewpoint on E-commerce: Leveraging available tools
View More From this Issue