A salute to the supply chain
Ian Hobkirk from Commonwealth Supply Chain Advisors provides insight into the intersection of the supply chain and the military on Veterans Day.

Jeff Berman, Group News Editor
·
November 11, 2013
Editor's note: This article was written by Ian Hobkirk, founder and managing director of Boston-based Commonwealth Supply Chain Advisors.
Earlier this year I was chatting with a friend in the industry who was telling me how there were many similarities between his current supply chain job and the role he'd had in the military. It occurred to me that it might be interesting to find a couple of veterans who were now employed in supply chain roles and write about their stories in a blog for Veterans Day. As I started my research, I quickly realized that this was going to a longer piece than a typical blog for many reasons.
To begin with, once I started thinking of the veterans I knew in the supply chain industry, the list turned out to be longer than I expected, and I had to make some difficult decisions about whose stories to include here (don't worry, perhaps we'll publish another piece like this next year for Veterans Day!).
But the main reason that this turned out to be a bigger project than I'd initially thought is that I just became fascinated by the stories these men had to tell—condensing them into a few lines of text didn't seem right. Not having served in the military myself, most of my impressions of what life is like on the front lines has been formed by reading Sebastian Junger or watching "Band of Brothers." Though I encounter many veterans in my day-to-day life, as we all do I imagine, there aren't many opportunities to just ask them, "What was it like?" This was a platform for me to do that.
The following are the stories of three men, each from very different roles in the military but all in the supply chain field right now. On this Veterans Day, we salute them for their service, and thank them for taking the time to share some of their life lessons with us.
Erik Caldwell: When I found out that Erik Caldwell had once led a demolitions team in Operation Desert Storm, a lot of the pieces fell into place. I first met Erik earlier this year, and it was clear that he was a driven man. Erik was a client, and as consultants, we often feel tempted to show our clients that we know it all. But I quickly discovered that I had a lot to learn from this former Army Captain and consultant at McKinsey & Company.
Early on, Erik took the road less traveled. While attending Berlin American High School in Germany, one of his most memorable life experiences was watching the first cars full of East Germans come pouring into the British sector on the night the Berlin Wall fell in 1989. Despite graduating 3rd in his class, Caldwell chose to enlist in the military, where he initially served as a combat engineer, clearing minefields ahead of the infantry during Operation Desert Storm. Following his service, he was accepted into West Point Military Academy where he graduated in 1996. He followed up his education with six more years of military service, where he served as a Cavalry officer at Fort Benning, Georgia, eventually attaining the rank of Captain.
Following the military, Erik went to work for DHL Supply Chain where he learned the basics of supply chain management, and decided this was the career path he wanted in the civilian world. So, he went back to school to earn his MBA from MIT University in Boston. After graduating, he was one of a select few hired by McKinsey & Company to head up an operations practice, where he spent the next three years advising Fortune 500 companies on supply chain strategy.
Our paths finally crossed in Erik's role as Vice President of Global Optical Manufacturing at Luxottica, one of the world's largest manufacturers of eyeglass frames, including iconic brands like Ray-Ban and Oakley. I found Erik to be direct and decisive, able to quickly overcome obstacles and drive towards results.
"Business isn't all that different from the military," says Caldwell. "You have to set strategic objectives, but always translate that down into tangible, actionable goals for the people on the ground."
As we talked, I was impressed by the number of real parallels between service in the army and what we do in the supply chain world. "In battle, the guys aren't thinking about who or why we're fighting. They want to know what the landscape looks like, what they will see while driving their tanks on top of that hill. In supply chain, it's not that different. A grand plan is important, but the guys want to know what they're going to see tomorrow, how many trucks are going to pull up at the dock, how many orders need to go out the door. Bridging the gap between strategy and execution is vital for a leader."
Erik also stressed the importance of the human factor – putting the right team in place and keeping morale up. "Team is more important than you realize. Morale matters. Sometimes people get down, or discouraged. But the bottom line is that winning is a cure for a lot. Celebrate the little wins and have fun with it."
Caldwell speaks with the authority of someone who's been there and done it. One of the final things he mentioned in our interview was the importance of preparation, but avoiding dangerous overconfidence. "You may not always be 'ready for anything', but you can be prepared for most things…both on the battlefield and off."
Bob Pridgen: Bob Pridgen and I met about two years ago, when Bob was Director of Business Process Excellence for Hilti Fasteners. Bob shares some common characteristics with a number of former veterans I've met who have made it in the business world: he's focused, direct, and never wastes your time or his. Pridgen served in the Army JAG Corps; for those familiar with the movie "A Few Good Men", (is anyone not?) Bob would have worked for Kevin Bacon's character. Enforcing the Uniform Code of Military Justice, the JAG Corps is the legal wing of the military, serving as both the prosecution and the defense in military trials. Unlike Kevin Bacon, however, most of Pridgen's service was not spent in a courtroom, but in the trenches. Bob was assigned to the 11th Air Defense Artillery Brigade, and spent much of his time handling investigations in places like Patriot Missile battalions in distant corners of the globe.
Following his service in 1995, Pridgen went to Exel Logistics, where he served as a customer solutions analyst. There he had a chance to travel the world again in a very different setting, doing supply chain IT work from New York to Bangladesh. "I can still remember being at the airport in Taipei, waiting for a phone call to find out whether my next assignment would be in Johannesburg or Bangkok. Those were exciting times." Following Exel, Bob spent about five years at CEVA Logistics before our paths crossed in his role at Hilti.
When I asked him what he learned from his military service that helps him in his supply chain role today, Bob focused heavily on the human lessons of the army. "You really get to learn about yourself in ways that you can't anywhere else. You are looking in the mirror all day, testing yourself, learning your strengths and weaknesses. It can be brutal, but it's invaluable for personal growth."
Bob also emphasized the bonds of friendship and teamwork that develop in that environment.
"Because everybody around you is going through the same process of 'self-improvement from a fire hose', the superficial things that seem to matter so much anywhere else just fade into the background. Ethnicity, religion, socio-economic factors – everything takes second place to the mission."
If you spend any time with Bob, you quickly see that this is a mantra he truly lives by.
Bob also stressed the importance of the team work that began to become a common theme in my interviews. "One of the biggest things I take with me into my business life now is how to build organizations the way the army does. You start by assembling the right team – you get people from a diverse set of backgrounds, and you start to learn about them. You learn what they can and can't do when they are pushed, and you figure out how to get the best out of them all the time."
Bob recently took on a new role as Head of Supply Chain for The Crosby Group, a global industrial manufacturer. In his new job, Pridgen emphasized that in order to get results you have to focus on the people around you. "The personal connection really matters."
Justin Bristol: Of all the soldiers I interviewed for this piece, I've known Justin Bristol the longest. He and I graduated from high school together, in a sleepy little town called Newark, New York (not New Jersey), about a half-hour outside of Rochester. We lost touch after high school, but recently got reacquainted, and I was surprised to find out that he had gotten into the supply chain field as had I. And I was less surprised to learn he had also served in the army. Growing up, Justin had all of the qualities of a guy you wanted in your foxhole – physically imposing, a commanding personality, and a big heart.
Bristol served two tours of duty in Iraq, spending a year in Baghdad and fifteen months in Kirkuk. "Everything I know about supply chain I learned in the military," says Bristol. Justin was a supply sergeant, a critical role in a combat area. Supply sergeants ensure that troops have what they need when they need it, sort of like a procurement manager, receiving manager, and warehouse manager all rolled into one function.
"Military logistics isn't quite like anything in the civilian world," says Bristol. "I can remember using heavy 10,000 lb. forklifts to load supplies into the back of Chinook helicopters while wearing night vision goggles to transport food, mail, ammunition, and repair parts to outlying bases. It's a little more intense than an average day at a warehouse back home."
For Bristol, this experience was a key influence on his career choice after the military. "I learned about good warehousing and inventory control practices while I was there. The situation itself forces you to innovate and do what you have to do to get the job done. There's no margin for error when you're delivering supplies to troops in the field."
After the military, Justin moved to Alaska where he took a job with a North Slope-based company called Advanced Supply Chain International, where he was responsible for inventorying material for BP for the oil pipeline. He currently is the Inventory Control Specialist for Alaska Rubber and Supply, where he was brought on to help implement an inventory control initiative that included transitioning to cycle counting.
"One of the more challenging aspects of what I do is implementing better processes without disrupting the day-to-day operation," says Bristol. "Re-profiling bin locations, making stock moves, and setting up a velocity-based cycle counting structure are new concepts for many people. It can be challenging to stop what you're doing long enough to put new processes in place and 'sharpen the saw' to be more efficient tomorrow."
Like others I interviewed, Bristol credited lessons learned in the military with success in his career. "Serving in the army was a transforming experience. You run into situations where you just have to execute properly the first time, and can't count on someone else to pick up the pieces. I take this with me every day to my civilian work. Just like in the army, organization and discipline are keys to success."
It was my pleasure to interview these men who served their countries so well, and now stand with us in the ranks of supply chain managers. Join me in saluting them this Veterans Day!
November 11, 2013
About the Author
Jeff Berman, Group News Editor Jeff Berman is Group News Editor for
Logistics Management
,
Modern Materials Handling
, and
Supply Chain Management Review
. Jeff works and lives in Cape Elizabeth, Maine, where he covers all aspects of the supply chain, logistics, freight transportation, and materials handling sectors on a daily basis.
Contact Jeff Berman
Subscribe to Logistics Management Magazine!
Subscribe today. It's FREE!
Get timely insider information that you can use to better manage your entire logistics operation.
Start your FREE subscription today!
Latest Whitepaper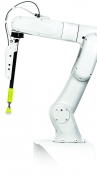 Warehouse Management Systems (WMS) / Inventory Management Technology: 6 Trends for the Modern Age
Here's how the next generation of warehouse and inventory management systems are evolving to help logistics operations operate more efficiently and improve their bottom lines in our brave, new digital age.
Download Today!
From the March 2018 Logistics Management Magazine Issue
Reverse Logistics in the "Age of Entitlement"
Logistics Management's Viewpoint on E-commerce: Leveraging available tools
View More From this Issue