Andreoli on Oil and Fuel: Diesel/natural gas price differential narrowed in first half of 2013
One needs to look no further than the futures market for evidence that analysts' forecasts are rarely correct. In every trade, the buyer believes that prices will rise, and the seller believes the exact opposite. Not often do you see an analyst publicly reflect on a prior forecast—except, of course, when their goal is to make a "victory lap."

Derik Andreoli
·
August 1, 2013
One needs to look no further than the futures market for evidence that analysts' forecasts are rarely correct. In every trade, the buyer believes that prices will rise, and the seller believes the exact opposite. Not often do you see an analyst publicly reflect on a prior forecast—except, of course, when their goal is to make a "victory lap."
There is value, however, in revisiting forecasts because critical reflection helps the analyst to refine assumptions and provides insight into complex relationships between dynamic variables.
As individuals we do this regularly in everyday life. For example, I was recently introduced to archery. Only after purchasing all the equipment did I learn that the system of shooter, bow, and arrow is significantly complex—and that the particular arrows I purchased were too stiff for my bow. Through research I came to understand the complexity of the system; and this, in turn, allowed me to troubleshoot the problem.
Oil and natural gas markets are similarly complex, and predicting precisely where oil and gas prices are going to be at some predetermined point in the future could be accurately described as a fool's errand. However, it's an essential exercise for anyone who is considering investment in natural gas powered trucks.
Luckily for analysts like me, success in forecasting is graded on a curve. Hitting the target consistently is worth something even if the arrow does not regularly find the bull's-eye.
Over the last year and a half, the domestic natural gas market has been a frequent topic covered in this column. I have consistently asserted that the extremely low prices are transitory, though the timing and the magnitude of the inevitable price increase remain stubbornly elusive. At the beginning of the year I forecasted that the price differential would narrow as natural gas prices rise and diesel prices remain flat.
On the diesel side, my forecast is rooted in a complex model designed to predict global surplus oil production capacity. This model allows various supply and demand scenarios to be evaluated. And under the most likely set of macroeconomic conditions, surplus production capacity was expected to increase moderately through the year. This increase was expected to be high enough to reduce price volatility, but not high enough to bring prices down. This forecast proved to be right for the right reasons. Consider that a "victory lap."
The domestic natural gas market is significantly more complex than oil and diesel markets, and there are a large number of important "unknowable unknowns." The most important of which is the marginal cost to produce a unit of natural gas through hydraulic fracturing.
Estimates of breakeven prices range from $4.70 per Mcf for wells with low production decline rates to $9.00 per well for wells with high decline rates or low initial flow rates.
At the beginning of the year, the second important "unknowable unknown" was the staying power of the natural gas glut, which pushed prices down from $5.69 per Mcf in January 2010 to $1.89 per Mcf by April 2012. At the time, the trend in rig counts provided strong indication that the glut would be temporary. Rig counts had declined nearly 50 percent, from 811 in January 2012 to 429 in January 2013.
According to the data crunchers at the Energy Information Administration, "the average spot natural gas prices at most major trading points increased 40 percent to 60 percent during the first half of 2013 compared to the same period in 2012." Two processes are at work here: Low prices have caused growth in supply to slow and growth in demand to accelerate.
While my arrow clearly hit the target—natural gas prices increased as predicted—my aim was high. I had expected prices to rise north of $5 per Mcf, but the average price only just barely broke $4 per Mcf for a brief period, and over the first half of 2013 averaged only $3.75. With hindsight, I see that in my analysis, I had overestimated the slowdown of supply growth.
Looking forward, I expect the diesel/natural gas price differential to continue to contract through the end of the year. On the natural gas side, rig counts have averaged just 355 over the last three months. By comparison, 1,461 rigs were drilling for natural gas in April 2008.
On the diesel side, oil production in the U.S. and Iraq continues to grow rapidly while emerging market demand will continue its lackluster performance.
Learning from my earlier forecast, I expect natural gas prices to average $4 to $4.25 per Mcf through the second half of the year. At this price level the incentive to drill new wells will remain slight. Consequently, there is a possibility for a dramatic reversal in gas storage from relative glut to scarcity sometime over the next 12 months.
August 5, 2013
Latest Whitepaper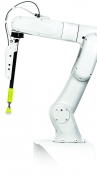 Warehouse Management Systems (WMS) / Inventory Management Technology: 6 Trends for the Modern Age
Here's how the next generation of warehouse and inventory management systems are evolving to help logistics operations operate more efficiently and improve their bottom lines in our brave, new digital age.
Download Today!
From the March 2018 Logistics Management Magazine Issue
Reverse Logistics in the "Age of Entitlement"
Logistics Management's Viewpoint on E-commerce: Leveraging available tools
View More From this Issue