Andreoli on Oil and Fuel: Natural gas prices to climb, but NGV conversion still makes sense
An analysis of natural gas storage volumes strongly suggests that natural gas prices will rise significantly towards the end of the year; and as they rise, so too will the price for CNG and LNG.

Derik Andreoli
·
June 1, 2014
An analysis of natural gas storage volumes strongly suggests that natural gas prices will rise significantly towards the end of the year; and as they rise, so too will the price for CNG and LNG.
Depending on how the diesel market develops, the price differential between CNG/LNG and diesel could narrow significantly. If you're considering converting all or part of your fleet to run on natural gas, you need to understand the pressures that will likely push the price of natural gas up and the differential between CNG/LNG and diesel down.
U.S. natural gas inventories are cyclical—they decline through the late fall and winter only to rise again through the rest of the year. In the last 10 years, the volume of natural gas in storage at the beginning of the winter draw-down season has averaged 3.62 trillion cubic feet (tcf) and the draw-down season has not begun below 3.28 tcf.
Through the colder months, an average of 2.05 tcf is pulled from the inventory, and an equivalent amount is typically pumped into the salt caverns for storage through the more temperate seasons. This last draw-down season was plagued by particularly intense periods of cold weather and heavy snow, and as a consequence, the natural gas draw-down rate was higher than at any other period since 1994, which is when the Energy Information Administration (EIA) began recording these numbers. To be precise, nearly 3.0 tcf of natural gas was pulled from storage over the 19-week draw, causing storage volumes to fall from approximately 3.79 tcf to just 0.82 tcf.
Consequently, when we entered the current build period, volumes were approximately half of typical trough level. In order to climb back to 3.62 tcf, weekly growth rates will need to be far above historic norms. On average, the build period lasts 34 weeks, and is itself cyclical. On a week-by-week basis, volumes grow most quickly in the spring and fall, but grow more slowly in the summer due to high electricity demand for air conditioning.
At the time of writing, natural gas inventories have been climbing for six weeks. In relative terms, if this build season is of average length, nearly 20 percent of the build season has already passed. As mentioned above, inventories started at 0.82 tcf, and, over the previous six weeks, inventories have increased by 0.34 tcf and now sit at 1.16 tcf—a number still well below the normal trough.
If on a week-by-week basis the build continues at a rate equal to the median achieved over the prior decade, it will still be another four weeks before storage levels climb back to the normal volume from which the build starts. Of course, by that time, there will only be 23 weeks remaining during the build period, assuming again that this build period is of average duration.
The maximum number of build weeks was just 38, so at most we might expect to have 27 weeks of build remaining at this point. This equates to 20 percent fewer weeks to rebuild inventories from the normal cyclical low.
In order to build inventories back to the normal volume at the beginning of draw-down season—3.62 tcf—the volume added each and every week through the middle of October would have to be equal to the maximum of the weekly additions realized over the last 10 years. In other words, every week between now and then would have to be "the best week ever."
Given that only one of the prior six weeks bested the previous 10-year maximum, it seems unlikely that such a performance will be achieved. In fact, net additions this past week—week-six of the build period—were at a 10-year high on paper only. The EIA revised the definition of "working gas" in the most recent storage report, and if it were not for the increase in storage (8 bcf) from this reclassification, a new week-six high wouldn't have been reached.
If, on the other hand, storage volumes grow each week at the median level achieved over the previous decade, we would expect the volume in storage to climb to a cyclical high of 3.01 tcf. Thus if there is a reversion to the mean, the next draw-down season will begin with storage at a level that is roughly 17 percent below the average starting volume and more than 8 percent below the previous low.
So, what might we expect from the build season this year? In order to achieve a maximum build, a few forces would need to align to
a significant degree.
Withdrawals during the build season would need to be on the low side of normal, and the number of new wells drilled would need to be relatively high. On average, new wells drilled today would need to be at least as productive as the average well drilled in previous years. With regard to drilling rates, there are, in fact, nearly 10 percent fewer rigs drilling today (326) than there were at this time one year ago (354). By comparison, and for perspective, there were 1,606 natural gas drilling rigs in operation at the peak back in 2008.
While the number of wells has been declining, well productivity (the amount of natural gas produced per well) continues to increase.
In the Marcellus shale formation, productivity increased 12 percent over the last seven months, rising from 5.8 million to 6.5 million cubic feet per day (mcf/d) per well. Moreover, an increasing amount of natural gas is being produced from fracked oil wells, especially in Texas.
On the other hand, fracked gas and oil wells have both high initial flow rates and very high decline rates. Consequently, a growing percentage of new oil and gas production simply counters declines in legacy wells where production is declining rapidly.
In short, the number of wells drilled remains low, and increases in productivity are being more than offset by rising legacy declines such that the rate of growth of production is slowing in what is by far the largest shale gas producing region—and a similar process is occurring in nearly all shale gas plays.
On the other side of the supply/demand coin, low prices and increasingly onerous EPA mandates have led to a situation in which coal plants are being retired, and a growing percentage of the country's electricity needs are being met by natural gas.
Given these forces, it seems increasingly unlikely that storage volumes will rise to the normal range for pre-winter cyclical highs before the build season comes to an end. At some point, traders will see the writing on the wall and will bid prices up. It's unclear how high, but there is certainly potential for prices to rise significantly higher than the current price of $4.50 per BTU.
Of course, if you are running a fleet on natural gas, or are thinking about doings so, it's important to account for the fact that the commodity price currently comprises only around 25 percent to 35 percent of the final price of CNG. Consequently, even if the commodity price were to rise 50 percent, the price for CNG would only increase by 11 percent to 14 percent, or by $0.33 per diesel gallon equivalent.
This is significant, but to determine just how significant would require some knowledge about where diesel prices might be headed. CNG may still be competitive even if diesel prices remain flat, but this would depend on the fleet, route, and refueling specifics. If you are considering conversion and have questions, please don't hesitate to send an e-mail my way.
June 15, 2016
Latest Whitepaper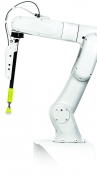 Warehouse Management Systems (WMS) / Inventory Management Technology: 6 Trends for the Modern Age
Here's how the next generation of warehouse and inventory management systems are evolving to help logistics operations operate more efficiently and improve their bottom lines in our brave, new digital age.
Download Today!
From the March 2018 Logistics Management Magazine Issue
Reverse Logistics in the "Age of Entitlement"
Logistics Management's Viewpoint on E-commerce: Leveraging available tools
View More From this Issue