Andreoli on Oil and Fuel: The Bakken Boom: A modern day gold rush
Driven by the boom in shale oil production from the Bakken formation that straddles the Montana/North Dakota border, U.S. oil production has climbed steadily since 2008 after declining for 22 of the previous 23 years. This fact alone might lead logistics professionals to the conclusion that price relief is just around the corner. Well, it isn't.

Derik Andreoli
·
December 1, 2011
"That men do not learn very much from the lessons of history is the most important of all the lessons that history has to teach."
-Aldous Huxley
Driven by the boom in shale oil production from the Bakken formation that straddles the Montana/North Dakota border, U.S. oil production has climbed steadily since 2008 after declining for 22 of the previous 23 years. This fact alone might lead logistics professionals to the conclusion that price relief is just around the corner. Well, it isn't.
This statement may surprise logistics and supply chain professionals who have been following the news. After all, the Bakken boom has inspired a number of prominent commentators, like Ed Crooks, to speculate that in combination with rising Canadian production, shale oil production could eventually lead to North American energy independence.
But while the Bakken boom offers a hopeful story in which American ingenuity emancipates us from energy oppression, musings of energy independence are misguided and misleading. The problem with the Bakken story as told by Crooks and others is that it lacks historical context.
Referring to recent developments as an energy revolution implies that there are no lessons to be learned from history. But as Mark Twain put it, "history doesn't repeat itself, but it does rhyme."
In 1848, John Marshall discovered gold while constructing John Sutter's sawmill in Coloma, Calif. Sutter and Marshall attempted to keep the discovery secret, but savvy newspaper publisher and merchant Samuel Brannan soon learned of the news. Brannan hurriedly set up a store to sell prospecting tools and provisions and began promoting the discovery. As the news spread, the California Gold Rush grew to international proportions.
Despite the low productivity of the labor-intensive process of gold panning, production grew from just over 1,400 ounces in 1848 to more than 3.9 million ounces by 1852. Growth was driven in large part not by the backbreaking extraction of gold dust, but by the discovery of colossal gold nuggets, like the twin 25-pounders found in Downieville (1850) and on the banks of the Mokelumne River (1848).
Of course nuggets are easier to find than flakes, and the great majority were discovered in the first few years. By 1852, only four years after gold was first discovered, California gold production began a rapid descent despite the invention and mass adoption of "hydraulic mining"—a process by which massive amounts of water were used to disintegrate entire hillsides. Production declined 50 percent by 1862 and 80 percent by 1872.
During the rush, a few '49ers became rich, but the majority spent more cash purchasing claims and supplies than they earned from the gold dust they sold. The real beneficiaries were the businessmen like Samuel Brannan who profited from the search for gold, rather than the discovery of gold.
A half century later, a similar story unfolded in the Yukon. In 1893, the nation was suffering through the Long Depression. People were desperate, so when the SS Portland arrived in Seattle with a half a ton of Yukon gold on board, the conditions were primed for an outbreak of gold fever. The Seattle Post-Intelligencer eagerly hyped the story in a special evening edition.
The next day the Klondike gold rush commenced. In all, it is estimated that 100,000 people embarked for the Klondike, but only 40,000 reached their destination, and fewer than 300 struck it rich. For the vast majority, the Klondike gold rush failed to meet expectations.
As was the case in California, Klondike gold discoveries fell just as quickly as they had climbed, and in 1899 gold hounds rushed to Nome, Alaska. The Nome gold rush, which was similarly short-lived, is widely cited as the last gold rush of importance, but only by those whose narrow definition excludes black gold.
In 1902, Alaska produced its first barrel of oil, but the black gold boom did not commence until 1968. That year, ARCO discovered the oilfield equivalent of a 25-pound gold nugget in Prudhoe Bay. With initial reserves estimated to be 25 billion barrels, Prudhoe Bay is among the top-20 fields ever discovered. A year later, Sinclair Oil discovered the Kuparuk field, North America's second largest field (6 billion barrels).
In order to transport oil from the remote North Slope, the Trans Alaska Pipeline System (TAPS) was constructed between 1974 and 1977. TAPS volumes climbed for 11 years, but just like its yellow cousin, the black gold flowing out of Prudhoe Bay peaked in 1988 at just over 2 million barrels per day (bpd).
Ten years after the peak, North Slope production had declined to less than half the peak volume, and today production is roughly one quarter the peak. Production continues to decline. Through June this year, production is 35,000 bpd less than the average production rate in 2010.
Without some type of North Slope game-changer, production will, by decade's end, decline to the minimum TAPS operating capacity of 300,000 bpd. If it makes financial sense to re-engineer the TAPS to handle lower volumes, 239,000 bpd will be produced in 2020. If it does not make financial sense, North Slope production will fall to zero. Under this worst-case scenario, the annualized rate of decline would be roughly 70,000 bpd.
Consequently, in order for U.S. oil production to remain flat in the face of North Slope declines, production elsewhere in the U.S. needs to increase by 35,000 or 70,000 bpd. This will be a challenge because the oilfield equivalents of colossal gold nuggets have, by and large, already been discovered.
There are exceptions, of course. It was estimated that the 1 billion barrel Thunder Horse field in the Gulf of Mexico would produce at a maximum rate of 250,000 bpd. Unfortunately, production peaked within 10 months before declining rapidly.
While the Bakken formation is estimated to have 4 billion barrels of oil in place, the oil is trapped in two layers of impermeable shale and a layer of "tight" sandstone. In order to extract oil from the sandstone layer, producers utilize the process of hydraulic fracturing pioneered by natural gas producers.
This method of extraction involves fracturing the rock by pumping millions of gallons of fracing fluid into the. Whereas conventional wells like those in the Thunder Horse reservoir produce at a rate of 40,000 bpd, only 14 of the nearly 9,000 wells in the Bakken produce more than 800 barrels per day, and the average well produces only 52 bpd.
If Prudhoe Bay is a colossal nugget, the Bakken wells are gold dust. And while gold production in California continues to this day, production will never climb to anywhere near the peak reached in 1852 despite the fact that gold now trades at $1,800 per ounce.
With this historical context we can separate the hope from the hype. The good news is that Bakken output rose from 130,000 bpd in June 2003 to more than 500,000 bpd today and is well on its way to reaching a quarter million barrels per day.
The bad news is that Montana production peaked in December 2006 and has declined to 62 percent of the peak volume. More importantly, the combined production rate of the Bakken and North Slope has essentially been flat for the last six years.
George Orwell wrote: "He who controls the present, controls the past, and he who controls the past, controls the future." There is more than a nugget of truth in this statement. The future is guided by the stories that shape our imagination and our perception of what is possible, and therefore what is pursued.
The Bakken is being promoted in the same way that Samuel Brannan marketed the California gold rush, and the Seattle Post-Intelligencer marketed the Klondike gold rush. As a consequence, the stories are selling promises that will not likely be kept.
Bakken output has increased significantly, and will continue to increase for a number of years. If we're lucky, Bakken output will match or even outpace Alaskan declines, but it will never climb to a level that will allow us to be energy independent.
Sometimes history provides us with lessons that we don't want to learn. Gold dust can't replace colossal nuggets, and shale oil can't replace giant oil fields. Don't be swayed by proclamations of energy independence. Barring a sudden decline in demand, prices will remain high.
Derik Andreoli, Ph.D.c. is the Senior Analyst at Mercator International, LLC. He welcomes any comments or questions, and can be contacted at [email protected].
December 1, 2011
Latest Whitepaper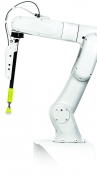 Warehouse Management Systems (WMS) / Inventory Management Technology: 6 Trends for the Modern Age
Here's how the next generation of warehouse and inventory management systems are evolving to help logistics operations operate more efficiently and improve their bottom lines in our brave, new digital age.
Download Today!
From the March 2018 Logistics Management Magazine Issue
Reverse Logistics in the "Age of Entitlement"
Logistics Management's Viewpoint on E-commerce: Leveraging available tools
View More From this Issue