Andreoli on Oil and Fuel: The Panama Canal and natural gas markets
This year marks the centennial anniversary of the opening of the Panama Canal. And as I write, laborers are expanding the canal so that it can accommodate vessels that are 25 percent longer, 53 percent wider, and whose draft is 23 percent deeper.

Derik Andreoli
·
July 1, 2013
This year marks the centennial anniversary of the opening of the Panama Canal. And as I write, laborers are expanding the canal so that it can accommodate vessels that are 25 percent longer, 53 percent wider, and whose draft is 23 percent deeper. By accommodating these larger vessels, the expansion of the Panama Canal, scheduled to be complete in 2015, could have a significant impact on natural gas markets in the U.S. A bit of history explains why.
Shortly after being sworn in as the successor to President McKinley, who was shot and killed in September 1901, Theodore Roosevelt delivered a speech to Congress in which he emphasized the need for a canal that would allow the Navy's Pacific and Atlantic fleets to become one.
At the time, the Isthmus of Panama was part of Colombia, but under U.S. direction and support, a coup was staged in November 1903, and Panama was born. Shortly thereafter, an agreement was signed that granted the U.S. rights to the Panama Canal Zone, and the U.S. embarked on an ambitious project to dam the Chagres River, dig a cut from one side of the country to the other, and build what would be the largest set of canal locks ever constructed.
Ten years later, steam shovels digging from the Atlantic and Pacific sides met, and the Panama Canal officially opened to commercial traffic on January 7th, 1914. Freight volumes were initially suppressed by the outbreak of World War I as well as technical issues that caused frequent closures, but by the summer of 1920, the canal opened to free passage of civilian ships.
Impacts were felt immediately by transcontinental railroads because the cost to ship oil and lumber from the West Coast to East Coast markets was significantly reduced.
At the time, there was a relative glut of oil and fuel in California, and prices were significantly lower in California than they were elsewhere in the country. According to the research of Noel Mauer and Carlos Yu, authors of "The Big Ditch," California oil prices averaged 61 pecent of the East Coast price before the canal opened, and 85 percent after it opened. This shift is attributed to the physical arbitrage made possible by the opening of the Panama Canal.
Fast forward a century or so, and we see that the widening of the Panama Canal is serendipitously timed with a surge in U.S. production of natural gas, much of which is being produced in Texas.
In 2007, when the canal expansion was proposed, the shale gas revolution was in a nascent state. At the time, the U.S. was preparing its infrastructure to accommodate long-term imports of liquefied natural gas (LNG). Between 2007 and 2012, however, domestic natural gas production grew by roughly 25 percent, and the glut brought natural gas prices to historical lows. Meanwhile, oil prices have remained high (averaging more than $100 per barrel), and carriers across the spectrum of modes are now considering supplementing their fleets of oil-powered trucks, trains, and boats with those powered by natural gas.
The price differential that has emerged between oil and natural gas is unique to the U.S. market, and declines in U.S. natural gas prices have not been mirrored by natural gas markets outside of North America. The geographic price differential that has emerged as a consequence of the shale gas revolution persists to this day, and it continues to inspire investors who are eager to take advantage of the opportunities offered by physical arbitrage.
Certainly the lure of purchasing inexpensive U.S. natural gas and transporting and selling it to Asia, where natural gas is three to four times more expensive, is great. But doing so requires the construction of liquefaction plants that supercool natural gas and cause a phase shift from a gaseous to a liquid state.
In 2007, the only LNG terminal projects being reviewed by U.S. federal authorities were proposals for regasification plants that would receive imported LNG from Qatar, Australia, Indonesia, or some other LNG exporting country. Today, the vast majority of proposals are to build export facilities.
Of the 20 proposed LNG liquefaction plants under review today, 80 percent are planned for the Gulf Coast. Currently, there is no established LNG trade through the Panama Canal due to the size constraints. The wider locks, however, will be capable of accommodating more than 80 percent of the world LNG fleet. If the Panama Canal were not expanded, Gulf-based LNG liquefaction plants, operations that are eager to sell LNG to Japan where LNG prices are indexed to crude oil, would need to route tankers through the Suez Canal. By routing through the Panama Canal, the journey from the Gulf Coast to Japan would be shorter by nearly 5,400 nautical miles, which at 19.5 knots, pencils out to a transit time savings of 11.4 days.
In short, the transit savings associated with a bigger, better Panama Canal make the already attractive investment in a Gulf of Mexico LNG export facility significantly more attractive, and if approved and built, LNG exports will exert upward pressure on domestic natural gas prices, just as they did in California in the 1920s. It is difficult to say whether the oil to natural gas price differential will be so affected as to negate the financial benefits of converting all or part of a fleet to natural gas power plants, but the lesson from a century ago suggests the impact could be significant.
July 9, 2013
Latest Whitepaper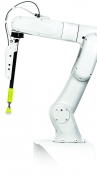 Warehouse Management Systems (WMS) / Inventory Management Technology: 6 Trends for the Modern Age
Here's how the next generation of warehouse and inventory management systems are evolving to help logistics operations operate more efficiently and improve their bottom lines in our brave, new digital age.
Download Today!
From the March 2018 Logistics Management Magazine Issue
Reverse Logistics in the "Age of Entitlement"
Logistics Management's Viewpoint on E-commerce: Leveraging available tools
View More From this Issue