Andreoli on Oil & Fuel: There's a danger to ditching diesel
The average truck consumes roughly 11,000 gallons of diesel per year. Consequently, even minor shifts in fuel prices have a significant impact on operating costs. For instance, when applied to a fleet of 100 trucks, a price drop of 25 cents per gallon generates annual savings exceeding a quarter of a million dollars.

Derik Andreoli
·
August 1, 2012
The average truck consumes roughly 11,000 gallons of diesel per year. Consequently, even minor shifts in fuel prices have a significant impact on operating costs. For instance, when applied to a fleet of 100 trucks, a price drop of 25 cents per gallon generates annual savings exceeding a quarter of a million dollars.
Of course, in a competitive environment, some, if not all of these savings, are passed on to shippers, but the opposite is also true. When prices increase, shippers, carriers, and consumers all take a hit.
As the price spread between oil and natural gas reached an all-time high, the price differential between compressed natural gas (CNG) and diesel yawned to $1.80 per gallon (measured on an energy equivalence basis). The promise of such savings provides a compelling reason to convert all or part of a fleet to natural gas.
In addition to fuel savings, natural gas powertrains are less complex, require less downtime for maintenance and repair, and are less costly to maintain. On the flip side of the coin, equipment costs are higher, roughly $30,000 or more per truck, and switching to CNG (or potentially liquefied natural gas, LNG) requires that facilities be upgraded and employees be trained and certified. Additional considerations regarding the availability of fueling infrastructure, refueling time, vehicle weight, and residual value must also be made.
As a general rule of thumb, a price differential of roughly $1.50 is needed to break even on the investment in two years. The question at hand asks whether or not the price spread will persist long enough to cover the payback period for the initial investment. To answer this question requires thoughtful evaluation of the factors that are responsible for the yawning price spread.
Natural gas production boomed after the introduction of hydraulic fracturing technologies, and prices were forced down as production grew faster than consumption. On the other side of the equation, diesel prices have risen as demand growth—especially from emerging markets—outpaced supply.
Addressing these issues systematically requires the evaluation of factors that are likely to influence supply and demand for both natural gas and diesel. The number of natural gas drilling rigs in operation has fallen off a cliff, declining 36 percent over six months. This precipitous decline has occurred for two reasons.
First, neither natural gas spot prices nor futures prices support current drilling efforts. A conservative estimate puts the average full-cycle marginal cost of production in the $6 to $7 per million BTU (mmBTU) range. In April, natural gas spot prices bottomed out at $1.82/mmBTU, and they remain below $3.00/mmBTU today.
Second, the same drilling equipment and techniques can be redeployed to produce shale oil, which generates higher returns. Consequently, on the supply side, though natural gas inventories remain high and will likely remain high for some time to come, they will eventually decline as a result of the recent pullback in drilling activity.
On the demand side of the natural gas equation, historically low prices are driving major shifts in domestic consumption. In the year and a half since January 2010, the share of natural gas for electric power generation increased from 34 percent of fossil-fired generation to 46 percent. Over the same period, natural gas consumed by vehicles increased 20 percent. Neither of these trends is likely to reverse so long as the price differential persists.
We may conclude that over the medium term, the indicators are all pointing toward a tightening of the natural gas market because drilling won't pick back up until spot or futures prices rise above the marginal cost of production. And, all the while, "fracktivists" continue to mount a rebellion against producers, so when they do decide to drill they may meet costly resistance or outright moratoriums.
By contrast to natural gas, diesel is energy dense, chemically stable, and easily and safely transported. For these reasons, diesel has clawed its way to the top of the fossil fuel food chain, and as emerging markets continue to develop, their demand for diesel will follow suit. The EIA's most recent data show that net exports of diesel hit an all-time high just shy of one million barrels per day in April, which is the most recent data point. This equates to just over 23 percent of all diesel produced in U.S. refineries.
While there are no harbingers on the horizon suggesting that the trend in rising emerging market demand will reverse, the pace of growth among emerging economies has slowed dramatically and retarded the growth rate of diesel demand. European demand for the product has declined as well, and U.S. demand remains flat at a level 15 percent or more below pre-recession levels.
On the supply side, crude oil production is flat. Although total liquids production has increased, the vast majority of this increase has come from natural gas liquids and ethanol. Both of these hydrocarbon molecules are shorter than those that comprise diesel, so when they run through a refinery, neither yield diesel as an output.
Consequently, if diesel production is going to increase, and it will, the added volume must come from a source other than crude oil, and refiners know exactly where to look—residual fuel oil.
Residual fuel oil is what remains after lighter, more valuable hydrocarbons (gasoline, diesel) have been separated from longer, more complex and less valuable hydrocarbon molecules. Typically residual fuel oil is either sold as bunker fuel, burned in thermoelectric power plants, or burned in the refineries themselves as a heat source for the various refinery operations.
Whereas refineries sell diesel for $25 to $30 per barrel more than they pay for crude, more often than not they sell residual fuel at a loss. When run through a hydrocracker, however, the molecules that comprise residual fuel oil can be broken into diesel. In order to break these long chains, however, the refiner must add hydrogen under high heat and pressure. So, it's now economical to get both the hydrogen and heat from natural gas.
The cost for a hydrocracker runs in the hundreds of millions of dollars, but by cracking residual fuel into diesel, refiners can earn an additional $15 or more for every barrel processed. In a refinery that processes 300,000 barrels of crude per day, revenues would increase by $4.5 million, and the payback period could be as low as a year.
While global crude production may remain stubbornly flat, diesel production is set to rise. And looking forward, the growth in diesel demand is likely to slow and remain subdued compared to prior forecasts. At the same time, refinery investments in the U.S., China, India, and elsewhere will increase the supply at a rate faster than was the case between 2005 and 2011.
Markets always hold surprises that can't be anticipated, but given the forces at play on the supply of, and demand for, both natural gas and diesel, it is hard to imagine prices will not converge. Perhaps they will never reach parity again, but they don't need to reach parity to render natural gas a losing bet. If the spread drops much below $1.50 per gallon, natural gas powered trucks start looking less and less appealing.
August 8, 2012
Latest Whitepaper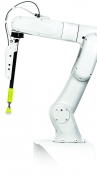 Warehouse Management Systems (WMS) / Inventory Management Technology: 6 Trends for the Modern Age
Here's how the next generation of warehouse and inventory management systems are evolving to help logistics operations operate more efficiently and improve their bottom lines in our brave, new digital age.
Download Today!
From the March 2018 Logistics Management Magazine Issue
Reverse Logistics in the "Age of Entitlement"
Logistics Management's Viewpoint on E-commerce: Leveraging available tools
View More From this Issue