China invests in intermodal networks and inland ports to keep pace with growing logistics demand
Threatened by "emerging nation" neighbors that can provide cheaper labor and more cost-effective transportation, China is now pushing back with even more development to keep pace.

Patrick Burnson, Executive Editor
·
September 1, 2013
China demonstrated more than two decades ago that a "Field of Dreams" strategy could actually attract new trade and commerce. Now that it retains regional market share, the nation is hardly resting on its laurels. Today, leading industry analysts note that, once again, there's a huge push being made to develop inland ports, airports, and intermodal networks in anticipation of heightened competition by its "emerging" neighbors.
More and more of China's manufacturing operations are shifting inland. The results of the "Go West" policy—once brushed aside by foreign manufacturers in the early 2000s—can now be clearly seen in inland locations.
As part of its World Winning Cities program, Jones Lang LaSalle recently released China 50, a report on 50 cities across China beyond its Tier One cities that will offer substantial commercial real estate opportunities over the next decade.
"Major centers such as Chengdu, Chongqing, and Wuhan (Central China), and Shenyang (in the North) have sprung up as major manufacturing hubs in the past five years," says KK Fung, managing director for Jones Lang LaSalle Greater China. "These cities are home to enormous campuses for some of the world's largest manufacturers across a diverse range of products and industries, including Ford, Intel, HP, GE, P&G, Siemens, and Samsung."
And surrounding these manufacturers, adds Kung, are entire eco-systems of foreign and local suppliers, all depending on evolving logistics and transportation infrastructure to remain viable in the future.
Massive stimulus
One ongoing benefit of the rapid growth matched with unilateral political control is China's investment in its infrastructure. New rail and roadway systems are helping to spur commerce and facilitate the efficient movement of goods and materials throughout the country, especially in quickly developing inland provinces that have lacked the transport connections in the past.
Much of this was funded through massive stimulus campaigns and local government borrowing, but firms looking to site inland warehouses or distribution centers will see some payoff in efficiency regardless.
"Several Chinese developers have achieved U.S.-like efficiencies in creating inland-rail-served logistics parks, and are now exploring the potential of replicating their efforts in several strategic locations," says Michael Kilbaner, head of research for Jones Lang LaSalle China. "And even though the sector is declining internationally, air cargo has been in growth mode in China. In that time, new trade lanes to central China and central Europe have boosted overall volume."
Kilbaner notes that over the past few years, as production labor has become progressively more expensive in China and as the government has strategically sought to spur growth in the north or west, manufacturing has migrated away from the coast into newer, lower-cost regions, away from Shenzhen and Guangdong.
"China is now recognizing the profits from years of infrastructure investment," Kilbaner says. "While much of this was initially directed toward the coastal regions, more funding is beginning to come online in the country's interior, which further supports a maturing logistics economy and transportation network efficiencies."
Cities like Chongqing and Chengdu have burgeoning industrial areas and growing populations. Even shifts slightly inland from Shanghai to locations such as Kunshan and Suzhou—both less than 100 miles away—can dramatically cut costs. Yet, there are still huge inroads that need to be made. Trucking in China, for examples, is highly regulated, lacks sufficient economies of scale, and continues to fall short of the sophistication that U.S. shippers experience on a daily basis.
Navigating a tricky landscape
Connections still drive the leasing and investment market in China, especially for warehouse and logistics space, which does not generate the same volume of local jobs as manufacturing, technology, or professional services enterprises who have an easier time securing new space. There has been some inclination in the past to under-allocate land for warehouse or distribution use, thus leading to a shortage of modern, prime quality inventory.
China's industrial real estate market is also seeing a welcome move to greater transparency. While the market is certainly still in its developing phase, many of the Tier One cities have been actively developed and penetrated by international industrial developers since 2003.
Prologis, Global Logistics Properties, and Goodman have all had a presence in China for at least five years and as long as eight years. That experience is vital and can be leveraged by new tenants of either developer.
According to Jones Lang LaSalle, regardless of the number of years experience that these large players have—or the experience that the up-and-coming international and domestic developers are trying to gain—each faces the same hurdle of a tightly constrained land supply. Acquiring land can take years. Once development starts, much of the space will already be leased upon practical completion. With that, new market entrants will not be blessed with a wide range of options to choose from.
Analysts add that care must also be taken should new multinational corporations entering China seek to form contractual leases or build-to-suit relationships with the development arms of local government in industrial zones or enterprises. Often the level of technical sophistication may not be as high as those private developers, nor are these groups motivated to provide the same levels of asset management and property maintenance as a true professional landlord would.
Klaus-Dieter Ruske, global industry leader for PriceWaterhouseCooper's (PwC) Transportation & Logistics division, observes that the Chinese State Council issued new directives aimed at the sustainable development of the country's logistics sector.
In addition to calling for increased investment and the redistribution of logistics resources, the Council ensured that logistics companies would enjoy greater tax relief. Officials declared that in order to grow with this market, it is crucial to identify and tap into the potential of the national economy.
A recent PwC study titled Logistics in China: An All-inclusive Market? examines the characteristics of China in this regard. The survey is based on interviews with customers of logistics service providers in the automotive, retail, consumer goods, chemicals, mechanical engineering, construction, and plant engineering industries.
"With the data we collected and through our own expert opinions, we aim to support logistics companies and their customers in China in their efforts to stake out a strategic market position," says Ruske.
The study reveals both the potential for entering the market and for expanding existing activities. However, the survey also shows that there is room for improvement in terms of customer satisfaction in all the industries included.
This customer assessment applies equally to all logistics service providers. Both retail and manufacturing companies in China remain very conservative in terms of outsourcing; however, they are still not taking full advantage of the services offered by logistics service providers.
"Today, logistics entails much more than the simple handling, transport, and storage of goods," says Ruske. "Logistics service providers have long since developed intelligent solutions for the entire supply chain. Shippers, for their part, expect a service provider with a high degree of technological competence—and therein lies the opportunity for experienced logistics providers to expand their inland activities in China."
Investing in human resources
Recent research conducted by KPMG, a major U.S. auditing firm, reveals that U.S. investment in China's human resources is also crucial to success. Creating better working conditions, say KPMG analysts, can improve profit margins and increase manufacturer's competitive advantage.
"Our China report shows examples of business cases for investing in working conditions, with the payback time ranging from 4 months to 20 months," says Jerwin Tholen, associate director of sustainability at KPMG Climate Change and Sustainability Services.
At the higher end of this range in China, manufacturers may be reluctant to invest if they don't have the commitment from brands to co-invest or at least continue working with them for an extended duration, notes Tholen.
"While the effects of investing in working conditions are strongly dependent on the context in which these take place, such as the country and industry sector, the analysis suggests that workers who are more engaged, and enjoy better working conditions, are more likely to be more productive and stay longer, which helps to pay for those investments" Tholen adds.
In China, where labor supply is becoming increasingly constrained and wages are rising fast, reducing worker turnover is a key competitive advantage for manufacturers. "Improved working conditions can pave the way to a more sophisticated level of manufacturing, in which the focus shifts from costs to skills and adding value," Tholen observes.
September 12, 2013
Latest Whitepaper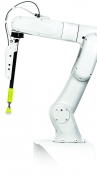 Warehouse Management Systems (WMS) / Inventory Management Technology: 6 Trends for the Modern Age
Here's how the next generation of warehouse and inventory management systems are evolving to help logistics operations operate more efficiently and improve their bottom lines in our brave, new digital age.
Download Today!
From the March 2018 Logistics Management Magazine Issue
Reverse Logistics in the "Age of Entitlement"
Logistics Management's Viewpoint on E-commerce: Leveraging available tools
View More From this Issue