Distribution doing good at Boston Food Bank
In its new 117,000 square foot distribution center, The Greater Boston Food Bank is applying materials and information handling best practices to feed more than 83,000 people from underserved communities each week.

Latest News
Knight-Swift to add 400 trucks, drivers with Abilene tuck-in acquisition
Panjiva says trade fundamentals are strong, despite concerns over tariffs
NEXT Trucking and Mitsui O.S.K. Lines partner to service SMEs
Solving the Labor Shortage Crisis: The Four Benefits of an Automated Warehouse
CBRE research points to expected gains in cold-storage warehouse space
More News
Latest Resource
Warehouse Management Systems (WMS) / Inventory Management Technology: 6 Trends for the Modern Age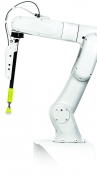 Here's how the next generation of warehouse and inventory management systems are evolving to help logistics operations operate more efficiently and improve their bottom lines in our brave, new digital age.
All Resources
By
Bob Trebilcock
·
November 22, 2010
Last spring, a brand-new 117,000 square foot distribution center opened its doors in Boston's Newmarket Business District, a revitalized industrial area on the city's south side.
Carol Tienken, chief operating officer of The Greater Boston Food Bank (GBFB) (617-427-5200, http://www.gbfb.org), was focused on creating a facility that would allow her to grow and improve her organization while respecting the environment. She worked with her architect (Chan Krieger Sieniewicz, http://www.chankrieger.com/) to create an energy efficient building that Tienken hopes will warrant LEED silver certification. She worked with her systems integrator (Distribution Design, 800-679-3233, http://www.distdesign.com/) to incorporate warehousing and distribution best practices and automation technologies.
But while the organizations featured in Modern are usually businesses, Tienken's situation is a little different. The Greater Boston Food Bank is one of the top 15 non-profit food banks in the country. The new Yawkey Distribution Center, which went online in mid-April, was designed to distribute up to 50 million pounds of food a year to non-profit agencies that feed the hungry. That will accommodate the food bank's anticipated growth over the next 15 years.
Think of it as distribution doing good and not just operating well. "Our core competency is sourcing, warehousing and distributing," says Tienken. "But our customers are the 600 agencies we deal with on a daily basis who then deal with the hungry person.
In essence, the GBFB operates like a regional, wholesale grocery DC serving large and small retail grocery stores. And, when you're spending $35 million to build a new facility, you look for technologies that will get the job done as efficiently as possible. In this case, GBFB put together a conventional warehouse augmented by automated materials handling and data collection, including:
* 6,000 pallet storage locations
* A state-of-the-art conveyor system for sorting product
* A warehouse management system (WMS) and data collection system linked to the organization's order management system. The system provides near real-time visibility into the inventory in the facility so that non-profits can place their orders online.
The facility also added energy-saving features focused on sustainability, including:
* A translucent spine that runs the height of the building to allow in natural light.
* A masonry wall with black facing that attracts sunlight and naturally generates heat that can warm the facility on cold days, or be vented on warm days.
* High efficiency lighting, motors and refrigeration units.
Despite the non-profit nature of the organization, Tienken and her colleagues stress that this is a functional warehouse, designed to get the work of the facility done safely and efficiently. "We deal in pallets, cases and pounds," says Tienken. "And we drew on the experience of warehousing professionals who have been in the business for years, including the Warehousing Education and Research Council (WERC) (630-990-0001, https://www.werc.org), which has been a good friend to us."
Serving the underserved
In many respects, this project began like many of the projects featured in Modern: the food bank was running out of room, which limited its ability to meet an expanding mission of serving the underserved. In fact, its history is one of growth and expansion.
Incorporated in 1982, The Greater Boston Food Bank began by distributing about 100,000 pounds of food a year from the basement of a church and the back of a station wagon. Today, as one of 200 food banks that are part of Feeding America (800-771-2303, http://feedingamerica.org), the national network formerly known as America's Second Harvest, GBFB distributes between 600,000 and 700,000 pounds of food a week –an estimated 29 million pounds a year – to about 600 non-profit emergency food providers, soup kitchens, homeless shelters and pantries in nine counties in eastern Massachussets. That's enough food to feed more than 83,000 people per week.
While it has a non-profit mission, the organization does not view itself as a charity, but as a charitable business. Tienken, for instance, was recruited because she had a for-profit, business background. "Bringing good distribution practices into the non-profit is not just good sense, it's critical," Tienken says.
The genesis of the new building was an analysis performed in 2003 by A.T Kearney, the global management consulting firm. "They told us we had already exceeded the freezer capacity in our old building, that our inventory turns weren't fast enough, and we couldn't operate multiple shifts without adding infrastructure," says Tienken.
Meanwhile, the food bank's board wanted the organization to continue to grow to serve the growing needs of the regional population. To do that, GBFB needed a bigger facility.
The original plan was to tear down the old building and start fresh on that property. That location, however, had drawbacks, including limited access from the highway for trucks. Meanwhile, the site of the old Boston Incinerator, a brownfield property that had been cleaned up, became available. In 2004, the food bank decided to buy the property, and began the purchase, design and permitting phase of the project. That was completed in 2007. Construction took an additional 18 months.
Designing for efficiency and sustainability
As the architect, systems integrator and contractor began working on a design, several priorities were kept top of mind.
Efficiency was important. Like any other distributor, "we wanted to mitigate our costs to operate the building and reduce the number of times we touched the product," says Tienken.
Safety was key. At any given time, the people in the building are a mix of trained staff, volunteers, and non-profit agencies picking up their orders. Since the old building had not been originally built as a food bank, there was no real logic to the layout and people were often dodging equipment as they walked the length of the building to get their orders. "We really wanted to minimize the contacts between civilians and the warehousing equipment as we got them in and out of the facility," Tienken says.
Build it green but with character. From the start, it was important that the facility be environmentally-sustainable and socially-responsible. There were tradeoffs. For instance, GBFB made a commitment to stay in Boston, where it could provide jobs and contribute to the revitalization of the Newmarket area. That also meant using union labor and trades people, and building a distinctive facility rather than a prefabricated building. Both added to the overall cost of the building. The organization also made a commitment to going green where it was feasible, with a goal of achieving LEED silver certification. "Having solar arrays and a green roof were cost prohibitive," says Tienken. "But we could construct our offices over the loading docks to make better use of space (see layout drawing) and put a white membrane on the roof to reflect the heat."

Each of those priorities had an impact on the final design and the way materials are handled.
From a materials handling standpoint, the new building includes three separate receiving areas to handle different types of food products. In each case, the pallet storage areas for those products are directly behind the receiving areas. For instance, food that requires refrigeration or freezing is received in a refrigerated dock area that has a straight shot into a refrigerated pallet storage area. The process not only insures that temperature sensitive food is always in a controlled environment, it also minimizes the number of times the product is handled.
The food bank also receives products gleaned from grocery store shelves. Those might include products that are near their expiration date, are out of season, or aren't selling well. The product mix is unpredictable and changes from week to week. And since some of the product will be discarded (the food bank's goal is to salvage 80% of the food items and 40% of the non-food items), it must be kept separate from other product until its been inspected, sorted and repalletized. To meet those goals, the facility came up with a design that incorporates a separate receiving and pallet storage area, and a second floor sorting area. The process is enabled by a materials lift that delivers pallets from storage to the sorting area, a sophisticated conveyor system that routes the boxes of product received from grocers to work stations where product is sorted and re-boxed, and a takeaway conveyor that delivers the salvaged merchandize back to a palletizing area on the first floor. All told, the process uses just 8,000 square feet between the two floors; putting the conveyor system not only conserved space on the second floor, it also kept the materials handling equipment out of the general flow of pedestrian traffic.
Opportunity battery chargers, ergonomic pallet lift tables, and inflatable dock levelers all contributed to the creation of a safer, more efficient work environment. "Because space was a huge issue for us, we didn't want a battery room, and because our employees often aren't experienced in warehousing, we didn't want a hoist," says Tienken. "We decided that fast-charging wasn't practical for us, but opportunity charging keeps our fleet about 80% charged. When we're not using a truck, it's plugged in and getting charged."
High-efficiency electric motors, lighting, and cooling systems required a larger capital outlay up front, but are expected to deliver a two-year payback. What's more, energy savings features were designed into the structure. The translucent light monitor that runs down the spine of the building lets in a great deal of natural light which reduces energy costs, and the polycarbonate construction eliminates window washing. Likewise, the facility includes a solar wall constructed from concrete with a black facing that attracts sunlight and corrugated paneling that creates a chimney. "When it's cold out, we can open louvers on the paneling to bring heat into the building," Tienken says. "When it's warm, we vent it out the top."
Since the facility has only been operating for two months, Tienken says it's too soon to measure how much more efficient the new facility is compared to the old building. "We're still teaching our people how to do things in the new building," she says. "But, because this is a much more user-friendly building, we hope we'll see less turnover and absenteeism in our permanent staff. What's more, we're already getting kudos from our agencies. They're not longer dodging lift trucks when they come in to pick up their orders."
Best of all, GBFB is proving that it's possible to not only do a better job with warehousing best practices, it's also possible to do some good.
(This article was originally published in the July 2009 issue of Modern)
January 28, 2011
About the Author
Bob Trebilcock Bob Trebilcock, editorial director, has covered materials handling, technology, logistics and supply chain topics for nearly 30 years. In addition to Supply Chain Management Review, he is also Executive Editor of Modern Materials Handling. A graduate of Bowling Green State University, Trebilcock lives in Keene, NH. He can be reached at 603-357-0484.
Subscribe to Logistics Management Magazine!
Subscribe today. It's FREE!
Get timely insider information that you can use to better manage your entire logistics operation.
Start your FREE subscription today!
Latest Whitepaper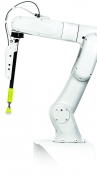 Warehouse Management Systems (WMS) / Inventory Management Technology: 6 Trends for the Modern Age
Here's how the next generation of warehouse and inventory management systems are evolving to help logistics operations operate more efficiently and improve their bottom lines in our brave, new digital age.
Download Today!
From the March 2018 Logistics Management Magazine Issue
Reverse Logistics in the "Age of Entitlement"
Logistics Management's Viewpoint on E-commerce: Leveraging available tools
View More From this Issue