DOT's Foxx: "No more Band-Aids" for transportation infrastructure funding
The United States is facing "a massive infrastructure deficit" that will cripple the U.S. economy and stunt the economic recovery, Transportation Secretary Anthony Foxx has declared.

John D. Schulz
·
February 20, 2014
The United States is facing "a massive infrastructure deficit" that will cripple the U.S. economy and stunt the economic recovery, Transportation Secretary Anthony Foxx has declared.

In a major speech at the U.S. Chamber of Commerce's second annual Transportation Infrastructure Summit, Foxx urged Congress to eschew its past practices of funding transportation on short-term, one- and two-year funding cycles and called for a massive new investment in American infrastructure.

"Tell Congress no more one-year or two-year Band-Aids," Foxx told approximately 300 business leaders and other transportation stakeholders at the U.S. Chamber on Thursday. "Tell them what's at stake for you and your employees and the products you sell. Tell them to get to yes."

Foxx said U.S. infrastructure is aging and poorly maintained. The American Society of Civil Engineers pointing out that, without investment, deficiencies in our nation's infrastructure will cost businesses more than $1 trillion every year in lost sales.

"We have 100,000 American bridges old enough for Medicare," said Foxx, a former mayor of Charlotte, N.C.

He said the U.S. has fallen 20 spots, according to the World Economic Forum, over the past 10 years when it comes to the quality of our infrastructure. "That puts us behind Barbados – a country with one airport," Foxx quipped.

If current trends are not reversed, the U.S. economy will take a $3.1 trillion hit before the decade is out. "That's like wiping out the economic impact of an entire U.S. state, a state like Virginia, for almost 10 years," Foxx said.

The Highway Trust Fund again will run out of money, probably around August. That's because the mechanism to fund the HTF, the federal tax on motor fuels (currently 18.4 cents a gallon on gasoline, 23.4 cents on diesel) has been unchanged since 1993. The HTF has been propped up by transfers of about $100 billion the last 10 years from the general U.S. Treasury.

U.S. Chamber of Commerce President and CEO Thomas J. Donohue, with the backing of the American Trucking Associations and others, is backing a bill sponsored by Rep. Eric Blumenauer, D-Ore., that would raise the fuel tax by 15 cents over the next three years.

But Rep. Bill Shuster, R-Pa., chairman of the House Transportation and Infrastructure Committee, worried about the political impact of raising the fuel tax in an election year, has ruled out raising the fuel tax this year. The current two-year extension of the current highway funding bill, MAP-21, expires Sept. 30.
"I just don't think there is the will out there with the American public or the Congress," Rep. Shuster said at a separate Washington transportation event on Feb. 4.

But at the Chamber infrastructure summit on Feb. 20, Transportation Secretary Foxx said the nation must find that political will.

"Tom Donahue rightly urged Congress to stabilize the Highway Trust Fund and I'm grateful to him and you for stepping up and ringing the alarm bell," Foxx told the Chamber.

Foxx has even taken the unusual step to put a running ticker up on the DOT website to make sure the American people can track how close the U.S is to insolvency on the highway trust fund.

"For years, the growing infrastructure deficit has been an issue akin to termites in our national basement, slowly eating away at our foundation," Foxx said. "Now, it is a wolf at the door."

Foxx said when you combine a crumbling infrastructure, significant new capacity needs, economic costs associated with not addressing these needs, a Congress either unable or unwilling to handle business until emergencies loom, a Highway Trust Fund fast approaching insolvency, a surface transportation bill close to expiring, and the rest of the world running faster towards building 21st infrastructure than the U.S. is, transportation is "the next crisis we're heading towards."

Foxx said when he speaks of this looming crisis outside the beltway, to mayors, governors, business leaders, labor and though leaders, they are astonished.

"They say, 'How can we kill the goose that has laid so many golden eggs?'" Foxx said, mentioning the transcontinental railroad, interstate highway system and some of the most heavily used transit systems in the world.

"These are mechanisms that day-after-day, year-after-year, get products and people where we need them – and they keep the economic engine of America going," Foxx aid.

Foxx urged Congress to find a way to "drive out of that pothole, address the funding gap and put our infrastructure on a sustainable course." Foxx said if that were accomplished, there would be enough credit for both parties to run up the flagpole.

"If we work our way out of that pothole, it will not be a Democratic success or a Republican success—it will be an American success," Foxx said.
Despite Washington gridlock, Foxx said there is reason for some optimism. Rep. Shuster has said he hopes to have a transportation bill out of the T&I Committee before the August recess. On the Senate side, Sen. Barbara Boxer of the Public Works Committee has said she wants a bill out of that committee by April.
President Barack Obama is putting ideas on the table, too. In his State of the Union, he put forward a proposal to fund surface transportation with the savings generated from corporate tax reform.

"Our problem isn't math," Foxx said. "It's that, for a generation, the concept of government spending has been under attack, and it is bleeding into our approach on an issue that has traditionally been bipartisan."

Foxx urged Congress to think outside the fuel tax box and try to develop new, broader ways of funding transport. "The plain fact is that the gas tax is spinning off less and less revenue," he said. Meanwhile, he said, the U.S. is anticipating 100 million new people in the country and 4 billion more tons of international freight to move around America by 2050.

"Less revenue, more people, more freight, more gridlock," he said. "This is not a good formula for success. We should stop aiming just to get the Highway Trust Fund level again; we should aim to cut into a bigger piece of our infrastructure deficit by investing more—now."

The American Society of Civil Engineers has estimated the overall infrastructure needs at $3.6 trillion by 2020, including things other than bridges, roads and transit. Other estimates say that the U.S. needs more than $70 billion on an annual basis just to bring highways up to a state of good repair.

"In the case of infrastructure, the fiscally responsible path is to invest now, not later," Foxx said.
"The cumulative effect of our years of instability and uncertainty is creating a massive chilling effect at the state and local level," Foxx said. "Folks, that's not who we are. We are a nation that finds a way."
February 26, 2014
About the Author
John D. Schulz John D. Schulz has been a transportation journalist for more than 20 years, specializing in the trucking industry. John is on a first-name basis with scores of top-level trucking executives who are able to give shippers their latest insights on the industry on a regular basis.
Subscribe to Logistics Management Magazine!
Subscribe today. It's FREE!
Get timely insider information that you can use to better manage your entire logistics operation.
Start your FREE subscription today!
Latest Whitepaper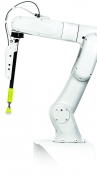 Warehouse Management Systems (WMS) / Inventory Management Technology: 6 Trends for the Modern Age
Here's how the next generation of warehouse and inventory management systems are evolving to help logistics operations operate more efficiently and improve their bottom lines in our brave, new digital age.
Download Today!
From the March 2018 Logistics Management Magazine Issue
Reverse Logistics in the "Age of Entitlement"
Logistics Management's Viewpoint on E-commerce: Leveraging available tools
View More From this Issue