ERP continues to blur the line
The big players continue their aggressive push into the supply chain management software space, using acquisitions and internal technology development to beef up their WMS and TMS offerings, build out planning and optimization, and even add event management to their menus.

Transportation in the News
February truck tonnage is mixed, according to ATA data
New DHL offering focuses on fast and flexible delivery service for online retailers
Diesel average is down for the sixth straight week
Same concerns remain, when it comes to the truck driver shortage
Knight-Swift to add 400 trucks, drivers with Abilene tuck-in acquisition
More Transportation News
Transportation Resource
2018 Rate Forecast
Thursday, January 25, 2018 | 2pm ET
All Resources
By
Bridget McCrea, Editor
·
June 22, 2010
There was a time when an enterprise resource planning (ERP) system was thought of as the jack-of-all-trades and master of none. Born from the manufacturing resources planning (MRP) systems that gained popularity in the 1980s, ERPs span numerous areas of an organization, including manufacturing, engineering, finance, customer service, project management, human resources, and accounting.
ERP also reaches outside of the traditional corporate boundaries to include supplier and customer systems. When this occurs, ERPs get pushed out into the supply chain—a place where companies like Oracle and SAP have been moving toward over the last few years.
With the goal of folding transportation management systems (TMS), warehouse management systems (WMS), and even business intelligence functions under a single umbrella, the ERP software developers have become one-stop-shops for many shippers looking to simplify their supply chain software.
"An increasing number of manufacturers, retailers, and 3PLs are looking to their ERP vendors for supply chain management capabilities," says Jim Shepherd, senior vice president at AMR Research in Boston. "Where there once was a distinctive line between the ERPs and best-of-breed supply chain software vendors, that line has since blurred."
Driving that "blur," according to Shepherd, is a reduction in the number supply chain software vendors that cater specifically to the 3PL market and a "very aggressive push" by ERP vendors looking to get into the supply chain space. To get there, the ERPs are using both acquisitions and internal technology development, he says, and beefing up their WMS and TMS offerings, building out their supply chain planning and optimization functions, and even adding event management and other logistics capabilities to their menus.
"The ERPs now have much more to offer in terms of supply chain capabilities," says Shepherd.
Shippers are responding to the uptick in offerings, he notes, and like being able to tie their traditional ERP applications with their supply chain and/or logistics applications in a seamless manner.
"Customers are looking for tightly-integrated systems," says Shepherd, who sees order management-to-fulfillment; warehousing-to-financials; distribution planning-to-manufacturing; and procurement-to-warehousing as the most critical ties that shippers are looking to make with their ERP systems.
The economy is also driving more shippers to turn to their ERPs for supply chain software. "Logistics departments use to be able to pick whichever products they wanted to address their needs," says Shepherd. "Now, the corporate IT department is more likely to be in charge of that selection process, and that group is more likely to select an ERP vendor to fulfill the need."
Trends coming into focus
The fact that ERPs are making significant inroads in the supply chain space is no surprise to the analysts interviewed for this story. In fact, all four saw the trend taking hold more than five years ago and further cemented in 2005 when Oracle purchased G-Log, a privately-held firm that developed GC3 (Global Command and Control Center), a transport management and freight optimization system that's since been replaced by Oracle Transportation Management (OTM).
"Here's an ERP player that acquired a TMS provider, and that continues to win deals as a best-of-breed TMS provider," says Adrian Gonzalez, director of Dedham, Mass.-based ARC Advisory's Logistics Executive Council. "Oracle can also win deals by folding the otherwise standalone TMS as part of its own ERP system."
Oracle's gutsy move into the best-of-breed supply chain software space was soon followed by other such acquisitions, and later by the internal development of WMS and TMS software by leading ERP providers. But even as the line between ERPs and supply chain software continues to blur, there are some key issues that shippers need to consider before deciding which route to take.
"It really doesn't matter where the solution is coming from; there are still integration challenges to deal with, business processes to understand and solutions to configure," Gonzalez points out. "It doesn't matter whether you're using an ERP or a best-of-breed system, those challenges will still be there."
Gonzalez says shippers should also be aware that the age-old arguments regarding standardization and concerns about a single technology platform being easier to install and integrate are no longer valid. Thanks to open standards and service-oriented architecture (SOA), nearly all software solutions can be more readily "hooked into" existing systems.
"There's definitely some parity now in terms of integration, whether you're taking the ERP or best-of-breed route," says Gonzalez. "At this point, neither choice is easier or more difficult than the other."
What shippers should be thinking about is whether or not an all-encompassing ERP provider can offer up the depth of functionality and expertise that a dedicated TMS or WMS vendor can. "The enhanced software versions being built and offered by the [ERPs] still need to be proven," says Bob Heaney, the senior research analyst for supply chain management for Aberdeen Group in Boston. "In some cases, it's easier to adapt a best-of-breed solution already deployed at a company, and have the ERP interface with it."
Dave Williams, principal at Capgemini in Boston, says that even though today's ERP systems include shipping and transportation capabilities, most lack robust planning or handling, the ability to manage complicated shipments and cross-docking, and any capabilities beyond handling shipments from Point A to Point B. "That's where true TMS comes into play," says Williams, "by providing transportation optimization and planning, and not just the ERP shipping modules."
Vendor consolidation has also contributed to the growing popularity of ERP-developed supply chain solutions. Comparing the supply chain space to human resources, financial and procurement—all of which have contracted over the last few years—Shepherd says having fewer standalone software vendors is a natural progression in an environment where shippers demand integrated systems and larger, global vendors.
"We've seen the same phenomena in other software categories," says Shepherd. "There's no reason to think that this isn't going to happen in the supply chain space, where specialist vendors aren't going to go away. We're just going to see fewer of them as more market share goes to the large ERP vendors."
Changing with the times
Analysts and shippers alike may be skeptical of ERP's ability to take on the massive task of managing the supply chain, but that doesn't mean these big software players aren't working to break down those barriers. Where Oracle took the acquisition route, for example, SAP has opted for a more "organic" approach, according to Gonzalez, and developed its own WMS and TMS solutions.
Those efforts have largely been driven by end user demand and a desire to standardize as many software processes with a single vendor, says Gonzalez. Simplification is the name of the game, he adds, particularly in today's challenging economy where both IT and human resources have come under constant fire. "If a company has an ERP as its backbone, and if that backbone can provide more functionality," says Gonzalez, "then it just makes sense to use those expanded capabilities."
The ERP vendors themselves have also been affected by the economy and are looking to branch out into other growth areas. Setting their sights on the supply chain space just makes sense, according to Gonzalez, who sees TMS, WMS, business intelligence, and other options as yet another way for ERPs to logically "expand their footprints."
Heaney says that SAP is modeling its WMS system after some of the best-of-breed packages that are out there right now, and testing its efforts at companies like Caterpillar, which is currently in the beta phase of a rollout. "The jury is still out," says Heaney, "but this WMS system is supposed to address many of the capabilities that shippers have with SAP's existing warehousing capabilities."
Line to get blurrier
As more companies look to their largest technology providers to offer up expanded capabilities, expect to see fewer lines in the sand between supply chain software and ERPs. Add in the fact that an increasing number of shippers are doing business globally, says Shepherd, and it just makes sense that ERPs would continue their push into the supply chain space.
"Companies operating on a global basis need applications that can handle multiple languages, currencies, and regulatory requirements," Shepherd explains. "All of these [requirements] favor the large ERP vendors at the expense of the specialist supply chain software providers."
Gonzalez also sees the gap closing between the best-of-breed supply chain solutions and those being offered up by ERP providers, particularly as the latter continue to enhance their solutions and make acquisitions that expand their footprints in the logistics arena. As more shippers take the on-demand or "software as a service" (SaaS) route, expect to see more ERPs trying to figure out how to create those solutions in conjunction with their current offerings.
"Moving to on-demand is less of a technical function and more of a business model change, which is an arguably tougher transition for the large ERPs to make," says Gonzalez. "I think they'll eventually move in that direction, but right now it's still a question mark."
Look for the best-of-breed supply chain providers to beef up their offerings in the near future, says Gonzalez, who sees the bundling of technology with managed services and overall service enhancement as major opportunities for smaller players in the space. "Some of the best-of-breeds are already coming up with ways to compete not only by offering TMS, WMS, or other solutions," says Gonzalez, "but by providing the services that help shippers realize the value of those solutions."
–Bridget McCrea is a Contributing Editor to Logistics Management
July 16, 2010
About the Author
Bridget McCrea, Editor Bridget McCrea is a Contributing Editor for Logistics Management based in Clearwater, Fla. She has covered the transportation and supply chain space since 1996 and has covered all aspects of the industry for Logistics Management and Supply Chain Management Review. She can be reached at
[email protected]
, or on Twitter
@BridgetMcCrea
Subscribe to Logistics Management Magazine!
Subscribe today. It's FREE!
Get timely insider information that you can use to better manage your entire logistics operation.
Start your FREE subscription today!
Latest Whitepaper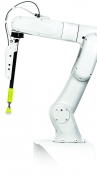 Warehouse Management Systems (WMS) / Inventory Management Technology: 6 Trends for the Modern Age
Here's how the next generation of warehouse and inventory management systems are evolving to help logistics operations operate more efficiently and improve their bottom lines in our brave, new digital age.
Download Today!
From the March 2018 Logistics Management Magazine Issue
Reverse Logistics in the "Age of Entitlement"
Logistics Management's Viewpoint on E-commerce: Leveraging available tools
View More From this Issue