European Logistics Update: Quo vadis, Europe? European logistics industry looks beyond the crisis
Despite economic and financial uncertainties, the first half of 2012 has been moderately successful for many leading European carriers, ports, and 3PLs.

In the first half of 2012, Port of Hamburg reported a total throughput of 65.8 million tons, up 2.7 percent.
in the News
FedEx partners with Vecna Robotics as part of automation growth strategy
Most recent Freight TSI is strong, says BTS
AAR reports strong U.S. carload and intermodal gains for week ending March 17
Gartner's 2018 Magic Quadrant Names Kuebix as Prominent TMS Player
Meet the 2018 Modern Show Daily team
More News
By
Dagmar Trepins
· September 1, 2012
The list of economic woes throughout Europe continues to grow: There's a slowdown in production; increasing unemployment rates; and a fear of rising financial debts and the long-term impact that will have on the overall economy.
In the meantime, consumer spending has plummeted or shifted to non-premium products causing additional price pressure on manufacturers and service providers. Fuel costs have stabilized to a certain degree, but they're still painfully high.
And while economic conditions in the Eurozone are demanding, European logistics providers, carriers, and ports continue to report that they're still striving for improvement in infrastructure, efficiency, service, and sustainability. In short, business must go on despite all of these mounting concerns.
Statistical data from July, collected through the Organization for Economic Co-operation and Development's recent "International Transport Forum," highlight concerns over possible declines in the EU-27. The figures show that total seagoing foreign trade (in tons) remains 5 percent below pre-crisis levels in the EU-27, while air cargo volumes are 4 percent below this level.
In France and the United Kingdom, trade by sea and air are still below the pre-crisis peaks, while Germany's economy has been resisting the general trend towards stagnation. Total German seagoing trade grew 12 percent from July 2008 to March 2012, while air cargo volume increased 19 percent during the same time. Germany's economy has benefited from its traditionally strong manufacturing export trade.
There is no doubt that the Eurozone crisis is affecting business confidence and thus the growth prospects of the logistics industry. This report will highlight how logistics providers, carriers, and ports in Europe are facing the challenges.
Third-party providers back on track
Despite economic and financial uncertainties, the first half-year of 2012 has been moderately successful for most of the leading European logistics providers.
DB Schenker: Executives at DB Mobility Logistics AG say they're confident about 2012. Revenues increased by 3.3 percent, or €616 million, to €19.5 billion during the first half of 2012. Adjusted results from operations (adjusted EBIT) surged by 16.6 percent, or €188 million, to €1.3 billion.
DB's business unit DB Schenker Logistics reported a gain of 0.5 percent in the number of shipments in European land transport in the first half of 2012 compared to the same period of 2011. In contrast, airfreight volumes fell by 7.9 percent, while volumes of ocean freight developed far more favorably, showing a substantial gain of 10.6 percent.
In contract logistics, revenue was up 19.4 percent, underlining the company's good performance. At the beginning of this year, the Coca-Cola Company awarded DB Schenker Logistics two contracts for their warehousing and transportation operations in Poland. Previously, Coca-Cola had operated its own satellite Distribution Centers for finished goods, which have now been integrated into existing DB Schenker warehouses.
Kuehne + Nagel (KN): The Swiss giant has announced that it's "back on track" after a weak start to the business year. In its half-year results 2012, the company reported that turnover increased by 2.8 percent to CHF 10.062 billion ($10.25 billion). Gross profits improved by 2.6 percent to CHF 3.032 billion ($3.1 billion) while operational results (EBITDA) declined by 9.6 percent to CHF 454 million ($464 million).
"In the first half of 2012, muted consumption in all parts of the world and increased market volatility influenced the global logistics business," said Reinhard Lange, CEO of Kuehne + Nagel International AG. "Softened demand affected in particular the trade from Asia to Europe and North America and slowed down volume development in sea freight and airfreight.
Nevertheless, we achieved above market volume growth in both segments. Our industry-specific logistics solutions positively contributed to this development."
KN's sea freight volume grew eight percent, but operational results declined 10.9 percent, mainly caused by carrier rate increases that have cut margins. In air freight, KN continued to focus on industry-specific solutions such as perishables logistics, resulting in a tonnage increase of about one percent compared to the previous year's period, while operational results declined 10.9 percent.
SNCF Geodis: The global logistics provider Geodis, a wholly-owned subsidiary of SNCF, posted an operating income of €14.3 million, up 5.9 percent year-on-year, and a 1.1 percent increase in revenue. However at constant exchange rates and scope of consolidation, revenue dropped 1.5 percent in the first half of 2012. Continued cost-cutting plans and sales growth by acquisitions and new contracts positively influenced the results.
Geodis started well during the first six months of 2012 with a new logistics and distribution contract with Mattel in Southern Europe, the opening of a new logistics platform near Moscow, and the acquisition of MF Cargo in Hungary. Company officials say that they've seen "strong company momentum in Eastern Europe and Asia which has limited the impact of the crisis on the results in their first half-year report."
Deutsche Post DHL: The German powerhouse reported revenues of €13.7bn for the second quarter of 2012, 7.3 percent above the previous year's level. The positive development, supported by favorable exchange rate effects, was largely due to the strong performance of the DHL divisions, which performed particularly well in Asia, and a double-digit growth in volume and revenues of the company's parcel business.
Despite further strides in its drive to improve profitability, a one-time VAT back-payment negatively affected earnings in the mail division in the second quarter. Group EBIT fell three percent to €543 million during the same period (2011: €562 million).
On the other hand, DHL Express recorded positive one-time effects that resulted from the dissolution of reserves that had been set up in 2008 as part of the restructuring of the group's business in the U.S. as well as from the disposal of company units that were not part of the core business.

European ports keeping up the pace
Ports have historically been the first indicators of economic trends. The pictures of empty ports in Europe a few years ago are still fresh in mind, as the ports have just recovered from the recession. However, the results from the first half of 2012 from some Europe's leading ports were not as bad as expected, and investments in port structure and capacity are going on.
Port of Hamburg: In the first half of 2012, Port of Hamburg reported a total throughput of 65.8 million tons, up 2.7 percent. At 45 million tons or 4.4 million TEU, the container throughput achieved an increase of 1.9 percent, while exports accounted for around 97 percent of the Port of Hamburg's total first-half growth.
During the first six months, Hamburg's trade with America increased by 24.4 percent to 572,000 TEU, mainly driven by new and expanded liner services from Canada via the U.S. East and West coasts and to South America. U.S. trade showed particularly strong growth (+81.1 percent), with the total throughput of cargo via Hamburg amounting to 197.000 TEU.
With this news, the U.S. jumped from ninth to fourth place among Port of Hamburg's top trading partners in container traffic. Along with the new liner service connections, the recovering U.S. economy made an impact on German exports and positively influenced Hamburg's container trade with North America.
And despite the uncertain economic development in world trade, Claudia Roller, CEO of Port of Hamburg Marketing, is expecting an overall yearly growth rate between one and two percent for the port's container throughout in 2012.
Port of Antwerp: The Port of Antwerp handled 93.82m metric tons of freight during the first six months of 2012, representing a decline of 2.1 percent compared with the same period in 2011 mainly due to the Belgian Refining Corporation (BRC) suspending its activities.
The container volume expanded slightly during the past half year, demonstrating that the port of Antwerp has been able to maintain its position in the difficult economic situation during the past few months. In terms of tonnage, container volume grew 0.8 percent in the first quarter of this year, while the volume of standard containers was down 0.4 percent to 4.36 million TEU.
JadeWeserPort: When the port authority of JadeWeserPort
announced in 2005 that Germany's only tide-independent deep-water port would open by the end of 2009 or the beginning 2010, there was a lot of optimism in the port community. But construction problems, particularly at the quayside, have led to unexpected opening delays. Officials now confirmed that the port will open on September 21, 2012 at partial capacity and at full capacity one year later.
The new container port is located at Wilhelmshaven's Jade bay on Germany's North Sea coast. With a water depth of 18 meters, the port can serve the largest container ships including the Triple-E class (18,000 TEU) with draughts down to 16.50m fully loaded independent of the tide. The port is equipped with modern quay facilities for trans-shipment of bulk cargo, containers, reefers, food, general cargo, and project shipments.
Port of Rotterdam: Europe's leading container hub, Rotterdam has also become a major hub for U.S. exports of wood pellets. In 2011, around 800,000 metric tons of biomass were transported to Rotterdam, with most of it—600,000 tons—coming from North America.
According to Bioenergy Insight, export of wood pellets from North America to Europe reached a record level of two million tons in 2011—three times the 2008 figure. In Europe, the Netherlands, Belgium, and the UK are the biggest importers. The energy sector in the Netherlands burns about 10 percent biomass in coal-fired power plants, while a new policy for the use of biomass in power plants still needs to be established in the Netherlands.
Carriers on course
Cost cutting and restructuring plans are part of the strategy for almost all leading European carriers. However, investments in acquisitions and sustainability are also on their agenda, as the following examples clearly illustrate.
Maersk: AP Moller-Maersk's five-year plan of focusing on four core strategic businesses is starting to pay off, according to the company's CEO Nils S. Andersen. Because the strategy was launched in August of last year, the Group invested more than $12 billion in its four core businesses.
"The strategy and the attention to the four core strategic businesses has brought encouraging results," says Anderson. "Basically, Maersk Oil and APM Terminals are ahead of schedule and Maersk Drilling is progressing according to schedule. Of course, the development in container freight rates and profitability for Maersk Line has disappointed us, but we have taken a step back, initiated a restructuring plan, and are working to get freight rates back to sustainable levels."
In 2008, Maersk Line streamlined its organization and increased its focus on the market. In 2009, costs were cut by two billion dollars, increasing competitiveness and leading to record results in 2010.
Hamburg Süd: Despite cost cuts, Germany's carrier Hamburg Süd is going ahead with its commitment to environmental protection. The shipping group recently announced that it's aiming to reduce the carbon dioxide equivalent (CO2e) emissions of its owned and chartered container vessels by 26 percent per unit of transport capacity by 2020.
Besides carbon dioxide, the unit of measurement CO2e takes account of other climate gases (e.g., methane) produced in the combustion process in line with their effect on the climate. To reach this ambitious target, Hamburg Süd is taking a variety of measures, such as investing in the energy efficiency of owned ships, increasing average vessel size, and chartering energy-efficient ships, accompanied by an improved and comprehensive environmental information system.
Air freight loosing altitude
The International Air Transport Association's global air traffic results for June also show ongoing slowing of growth. Continued economic woes and waning consumer confidence in Europe led air freight in this region to decline 1.1 percent compared to June 2011, even as capacity grew 1.8 percent. This development also affected the leading European carriers and their first half-year results.
Lufthansa Cargo: Germany's biggest cargo carrier transported 864,490 metric tons of freight and mail in the first six months of 2012, representing a 9.2 percent decline in volume compared to the same time last year. The load factor slipped marginally during the same period, falling 0.7 percentage points to 68.4 percent. "There can be no talk as yet of a real crisis," says Executive Board Chairman & CEO Karl Ulrich Garnadt. "Extreme volatility has been a hallmark of our industry for some time now, and we know how we have to deal with it."
Air France-KLM and Swiss: Europe's Air France-KLM says restructuring charges were partly responsible for a first-half net loss of €1.26 billion, up from a loss of €564 million in the first six months of last year. Revenue increased 5.2 percent to €12.15 billion and the operating loss widened by €115 million to €663 million. The group also saw a 5.5 percent decrease in cargo volume in July. Capacity dropped 2.5 percent, while its load factor fell 2.5 percent from July 2011 to 61.6 percent.
Swiss International Air Lines (Group) also reported a big decline. Its operating profit fell 53 percent to CHF 61 million for the first six months of 2012. The decline is attributable to a still difficult economic and business environment, the continuing pressure on yields in Europe, the strength of the Swiss franc, and high fuel prices, the carrier explained.
The first half results for the air freight business of Swiss WorldCargo showed only slight changes from the prior year period. The cargo load factor by volume remained unchanged at 79.3 percent, while total cargo sales were up 3.4 percent in terms of revenue ton kilometers. "The crisis in our industry is hitting us, too, and we see no sign of upturn here anytime soon," says Swiss CEO Harry Hohmeister.
About the Author
Dagmar Trepins European Consultant
Subscribe to Logistics Management Magazine!
Subscribe today. It's FREE!
Get timely insider information that you can use to better manage your entire logistics operation.
Start your FREE subscription today!
Latest Whitepaper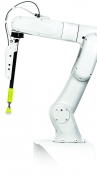 Warehouse Management Systems (WMS) / Inventory Management Technology: 6 Trends for the Modern Age
Here's how the next generation of warehouse and inventory management systems are evolving to help logistics operations operate more efficiently and improve their bottom lines in our brave, new digital age.
Download Today!
From the March 2018 Logistics Management Magazine Issue
Reverse Logistics in the "Age of Entitlement"
Logistics Management's Viewpoint on E-commerce: Leveraging available tools
View More From this Issue