Finally, relief for multiemployer pension plans seen coming in 2014
Help is on the way to ease the financial burden of unionized trucking companies that belong to multiemployer pension plans and possibly assist those companies in their attempt to continue to belong to those plans under modernized rules.

John D. Schulz
·
December 19, 2013
Help is on the way to ease the financial burden of unionized trucking companies that belong to multiemployer pension plans and possibly assist those companies in their attempt to continue to belong to those plans under modernized rules.
But that help may come from unprecedented cuts in previously generous retirement benefits to tens of thousands of retirees from the beleaguered unionized portion of the less-than-truckload (LTL) trucking industry.
Pension and trucking industry officials familiar with the changes say there is a "high prospect" of legislative relief for multiemployer plans that will revolutionize the way such plans are funded and administered. It would be the first major change to the multiemployer pension system since the trucking industry was deregulated in 1980.
Such changes require a sophisticated kabuki dance by all affected parties—employers, labor officials, pension plan administrators and trustees, and retirees.
But there appears to be a critical mass forming on pension reform, pension experts and industry officials say.
The rules covering the way those plans are funded are due to expire this year. Sen. Orrin Hatch, R-Utah, a ranking member of the Senate Finance Committee, has told senior officials of those pension plans and the trucking industry to expect changes in 2014.
There is a little something for everybody under one proposal being considered. Although there is a chance some current retirees in troubled pension plans could face sharply reduced benefits, officials emphasized in the long run these plans will benefit from the changes being considered by Congress.
The worsening financial position of the nation's largest multiemployer pension plans is causing Congress to finally address the issue through legislative solutions designed to improve the financial health of the plans, ease the potential withdrawal liability of remaining firms and possible set the stage to reduce benefits.

Multiemployer pension plans are a holdover from the days of unionized domination in the trucking industry. They are now an anomaly in the industry, with only a handful of large unionized carriers still contributing to the plans. They face multi-million dollars of withdrawal liability should they try to exit the plans through bankruptcy or other measures.
As an example of the size of this liability, UPS paid a lump sum of $6.1 billion in 2007 to the Central States pension plan, the Teamsters' largest pension plan, in order to withdraw from the plan and instead contribute to a separate pension plan run by the company for its retirees. Central States' active contributing employers are 20 percent what it was at its peak two decades ago. But that plan is contributing benefits to an ever-higher number of retirees.
For shippers and users of trucking services, pension reform and solving the decades-old withdrawal liability issue from active trucking companies will serve to strengthen the health of unionized carriers' balance sheets. This is particularly important for large carriers such as YRC and ABF as well as smaller unionized companies that would be buried by such withdrawal liability.

"By eliminating withdrawal liability, you are essentially the possibility of eliminating unionized companies from going out of business," Herve Aitken, an attorney specializing in pension issues for Ford Harrison, Washington, D.C., told LM.
That's because of structural labor changes in the trucking industry. Since deregulation in 1980, the trucking industry has lost more than 500 Teamster-covered carriers. Currently, about 95 percent of the overall trucking industry is non-unionized. In the truckload sector, it is virtually non-union.
For instance, there is only one active worker for every four retirees receiving benefits from the Central States plan, the Teamsters' largest. Those Teamster retirees often retire after 30 years of service with a $3,000 per month benefit—$36,000 a year. That is far above the $13,000 level that is guaranteed by the Pension Benefit Guaranty Corp. (PBGC), the government agency that guarantees troubled pension funds.
The Central States' plan is estimated to be underfunded by at least $24 billion. Each year it pays out $2.9 billion in benefits, yet receives annual contribution income of only $617 million from the remaining 1,900 (mostly smaller) companies still contributing to it. Central States is losing between 150 and 200 employers every year.
In order to break even, it is estimated Central States needs an unrealistic 13 percent annual return on its investments, which is considered impossible over any length of time.
That level of benefit would appear to be unsustainable going forward, independent trucking analysts and attorneys such as Aitken say. Credit Suisse recent estimated underfunding of multi-employer plans at $369 billion. Of that amount, $326 billion is owed by smaller companies outside the S&P 500. Those companies are mostly in the trucking, construction and mining industries.
Among the negative factors hurting the financial health of multi-employer plans are a lack of money from contributing employers (such as YRC Worldwide and , ABF Freight System, both financially troubled LTL carriers), lack of bailout money available from the federal government, and few options other than a reduction of benefits to align with available assets.
"There is a systemic underfunding problem," Aitken said.
The proposed solution accomplishes two things, Aitken emphasized. The solution keeps all employers in these multiemployer plans for at least 10 years and it also reduces withdrawal liability risk for remaining employers in those plans, he said.
The Retirement Security Review Commission, a sub-group of the National Coordinating Committee for Multi-Employer Plans (NCCMP), is developing ideas for legislative reform.
One of its rumored reforms is a reduction of pension benefits for future Teamster retirees. It is timely because the multi-employer funding provisions of the Pension Protective Act of 2006 will sunset at the end of 2014. The NCCMP is drafting legislative reforms for that act.
Josh Shapiro, deputy director of the National Coordinating Committee for Multi-Employer Plans, a coalition of labor, management and pension plans, said the voluntary changes will be protect income security for retirees and eliminate the financial risk to sponsoring employers.
"We need a system in which the employers want to continue to participate," Shapiro told a recent gathering at the North American Transportation Employee Relations Association (NATERA).
The perverse reality of the Multiemployer Pension Plan Amendment Act of 1980 is a disincentive that basically has carriers that contribute more to these plans face higher withdrawal liability.
Under the proposal considered by Congress, such withdrawal liability has a annual cap for 20 annual payments. The cap would be determined by the employer's highest contribution rate (generally the most recent rate) by an average of highest of three consecutive years of contributions in the past 10 years.
The proposed solution gradually reduces an employer's liability by eliminating two annual payments for each full year the employer participates in the plan after Dec. 31, 2014.
Deeply troubled plans could result in a cut to benefits to retirees. Teamsters with 30 years' experience in the industry can now retire and receive $36,000 annually ($3,000 per month) from a plan such as Central States.
Under one scenario considered by Congress, if that plan were to become insolvent, that guaranteed retirement could be reduced to $12,870 a year. In order to keep those funds solvent, future benefits could be reduced by acting early in order to stave off insolvency by a large plan such as Central States.
Shapiro emphasized these proposals are not mandatory, just voluntary measures trustees of troubled pension plans could be allowed to take in order to "stretch" the benefits to members of these troubled plans.

The Teamsters union can be expected initially oppose any reduction in benefits, but may ultimately have no choice to go along. None of the options are good, but the reality is the system has to change.
Aliya Wong, executive director of retirement policy for the U.S. Chamber of Commerce, said potential withdrawal liability has hurt some American businesses. Because of such liability, it has limited some employers to access to credit, affected their ability to sell or modernize their businesses, she said.
"There is a difference between policy that should be done and politics of things that can be done," Wong said. "Our job is to make that gap as small as possible."
Terry LaCasse, a consultant for Tankstar U.S.A., Milwaukee, a holding company of Schwerman Trucking Co., a tank carrier that operates in seven Midwestern states. He said Schwerman's withdrawal liability has increased about 800 percent over the last decade.

"Withdrawal liability is the root cause of problems that multiemployer plans are having," LaCasse said on Oct. 29 in testimony before the House Subcommittee on Health, Employment, Labor and Pension (HELP). "As long as there is substantial withdrawal liability for contributing employers, these plans will never become healthy."
LaCasse said there are no good solutions, only a choice of "less bad" solutions. Politicians don't want to be known as voting for something that could result in benefit cuts to retirees. But they may get some political cover as these solutions are being pitched as "voluntary."
Sanford Rich, chief of negotiations and restructuring for the Pension Benefit Guaranty Corp. (PBGC), which guarantees some pension benefits, said his group is in no position to bail out large, troubled multiemployer plans such as Central States.
According to Rich, PBGC collects about $95 billion in premiums from employers each year but pays out about $100 billion in guarantees. That $5 billion shortfall in its financial position does not include potential liability from troubled large plans run by the Teamsters and the Union Mine Workers.
He said that unless changes are made, some large pension plans will fail, affecting nearly 2 million people.
"The only thing that will help them is funds—dollars," Rich said flatly.
June 23, 2014
About the Author
John D. Schulz John D. Schulz has been a transportation journalist for more than 20 years, specializing in the trucking industry. John is on a first-name basis with scores of top-level trucking executives who are able to give shippers their latest insights on the industry on a regular basis.
Subscribe to Logistics Management Magazine!
Subscribe today. It's FREE!
Get timely insider information that you can use to better manage your entire logistics operation.
Start your FREE subscription today!
Latest Whitepaper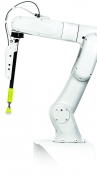 Warehouse Management Systems (WMS) / Inventory Management Technology: 6 Trends for the Modern Age
Here's how the next generation of warehouse and inventory management systems are evolving to help logistics operations operate more efficiently and improve their bottom lines in our brave, new digital age.
Download Today!
From the March 2018 Logistics Management Magazine Issue
Reverse Logistics in the "Age of Entitlement"
Logistics Management's Viewpoint on E-commerce: Leveraging available tools
View More From this Issue