Future surface transportation reauthorization is focus of House hearing
The role of freight in a future bill is front and center

Jeff Berman, Group News Editor
·
March 31, 2011
Various transportation interests met on Capitol Hill this week for a two-day hearing hosted by the House Transportation and Infrastructure Committee's Subcommittee on Highways and Transit, which focused on pending surface transportation reauthorization.
According to Committee officials, the objective of the hearing was "to seek suggestions from the transportation community on how to streamline and consolidate programs, cut red tape to speed up the infrastructure approval process, and create jobs through wise investment of limited resources."
This hearing comes on the heels of Congress passing a multiple-month extension in March to keep SAFETEA-LU funding at its current levels through September 30, the end of the fiscal year.
The role freight and goods movement must play in a future reauthorization was made clear by various industry concerns that offered up testimony at the hearing.
This was made particularly clear by the testimony of Mortimer L. Downey, Chairman, Coalition for America's Gateways and Trade Corridors, Senior Advisor, Parsons Brinckerhoff, and Former U.S. Deputy Secretary of Transportation.
"America's freight network is too often thought of as various single modes that occasionally interact, when, in fact, it is better described as a vast circulatory system that carries our nation's commerce across several modes in almost every goods movement journey," said Downey. "America needs a safe, efficient, reliable, multimodal supply chain to continue driving the nation's commerce and supporting economic growth. To achieve this potential, the nation's freight and goods movement system users must overcome a number of challenges in pursuit of a functioning, efficient system. Helping this to happen should be a high priority objective in any reauthorization bill."
Downey also cited how the U.S. currently lacks a comprehensive, nationally-guided strategy for prioritizing and investing in goods movement infrastructure to support the private economy, with investments being made without consideration for how each project serves to improve the overall functionality of the larger network. And he explained how this has led to an under-funded, disjointed system that does not provide an acceptable level of service for shippers, manufacturers, farmers, and global and American consumers.
Also weighing in with testimony was Barbara Windsor, president and CEO of Hahn Transportation Inc. and Chairman of the American Trucking Associations (ATA).
Hahn said that any new surface transportation bill needs to have a significant focus on highways, with trucks currently moving more than 70 percent of the country's freight while the current highway system fails to meet the industry's needs.
Hahn also cited the federal gasoline tax—which has not been raised since 1993—as something the trucking industry is willing to see increase in order to help fund infrastructure. But along with a possible increase in the gasoline tax, she opined that the next surface transportation reauthorization should fund non-highway items such as transit from the U.S. General Fund instead of gasoline tax contributions and not allow tolling on interstate highways that are currently untolled.
Representing the American Association of Port Authorities (AAPA) was its President and CEO Kurt Nagle. Like Downey, Nagle stressed the need for a national freight policy.
"In this reauthorization, it is critical that Congress place an emphasis on alleviating freight congestion and provide a mechanism for planning future investments," stated Nagle. "AAPA urges the implementation of a national freight policy which coordinates with state freight transportation agencies to ensure that implementation and national freight connectivity and capacity goals are met. AAPA strongly recommends that a formula-driven state administered freight program complimented by a federal merit-based investment component to address projects and corridors of national and regional economic significance be included in reauthorization legislation."
Nagle added that this merit-based concept was first introduced as part of SAFETEA-LU and was known as the "Projects of National and Regional Significance Program." The program, he said, was entirely earmarked and was never implemented as intended, explaining that port authorities should be eligible to apply directly for project funds through the aforementioned federal and state freight programs.
In an interview with LM, Downey said that this hearing was an important step in an ongoing process, as the new leadership of the House Transportation and Infrastructure Committee led by Rep. John Mica transition from gathering input to writing a new bill.
"This was the day that [transportation interests] put their views on the table," said Downey. "Whether they will be accepted or not remains to be seen. I felt good about getting the freight message in there along with other organizations, and I think we made the case for not being afraid to see changes made in the nature of the programs to look at where investments can be most effective."
Downey said that as things stand Mica's committee is looking at available resources being set at a fixed amount and future funding will have to live within that range, while the White House is calling for increased investment in a future reauthorization, as evidenced by its Fiscal Year 2012 budget proposal calling for a six-year, $556 billion surface transportation reauthorization. Regardless of the eventual outcome, Downey said there is likely to be a full-fledged debate on this issue.
A transportation infrastructure expert told LM that without a viable funding mechanism in place, the future for transportation infrastructure funding is likely to remain in its current situation.
"We are transitioning into a new environment; the stimulus package contained a great deal of transportation funding and that is running out so there is more urgency, especially on the state side to get a transportation bill done," said Payson Peabody, of counsel, at Washington, D.C.-based law firm Dykema Gossett PLLC. "In Congress the picture is seen as less favorable as there is no appetite for an increase in the gas tax, especially with the current situations in Libya and the Middle East, which has contributed to spikes in oil prices. The administration's budget is still written under the old rules of the game, with a $500 billion-plus price tag for reauthorization. And there is no way to get to that figure without a substantial gas tax increase. So the administration and Congress do not seem to be on the same page."
For related articles, please click here.
March 31, 2011
Latest Whitepaper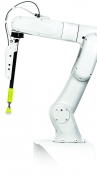 Warehouse Management Systems (WMS) / Inventory Management Technology: 6 Trends for the Modern Age
Here's how the next generation of warehouse and inventory management systems are evolving to help logistics operations operate more efficiently and improve their bottom lines in our brave, new digital age.
Download Today!
From the March 2018 Logistics Management Magazine Issue
Reverse Logistics in the "Age of Entitlement"
Logistics Management's Viewpoint on E-commerce: Leveraging available tools
View More From this Issue