GAO report examines various facets of ways DOT can improve selection of freight and highway projects
In the report, GAO examined the Fixing America's Surface Transportation (FAST) Act, which took effect in December 2015, and authorized DOT to award $4.5 billion in discretionary grants for fiscal years 2016-2020, with DOT awarding $759.2 million in fiscal year 2016.

Jeff Berman, Group News Editor
·
November 20, 2017
Even though the Trump administration talked a pretty good game about implementing a national infrastructure plan to the tune of $1 trillion dollars, signs of actual action on this front have not inched forward, at least not yet.
But that does not mean the wheels are not turning on the inexorable topic of transportation infrastructure funding, something that has been ongoing for literally years. That was made clear in a report issued by the United States Government Accountability Office (GAO) earlier this month, entitled "DOT Should Take Actions to Improve the Selection of Freight and Highway Projects."
In the report, GAO examined the Fixing America's Surface Transportation (FAST) Act, which took effect in December 2015, and authorized DOT to award $4.5 billion in discretionary grants for fiscal years 2016-2020, with DOT awarding $759.2 million in fiscal year 2016.
And in 2016, the Department of Transportation developed a multi-phased review and selection process for the new grant program, which is known as the Fostering Advancement in Shipping and Transportation for the Long-Term Achievement of National Efficiencies (FASTLANE).
These grants were awarded to 18 freight and highway projects, which were selected out of 218 applicants, with GAO noting that the awarded projects addressed key program requirements, including how ensuring at least 25% of awarded funds were allocated towards strong projects and 25% towards projects in rural areas.
While awarding grants with a freight or highway focus is clearly needed at a time when transportation infrastructure investment and revenue sources remain hamstrung, due to outdated processes or simply the slow nature of doing things in Washington, D.C., GAO said there are some areas in the DOT FASTLANE review process that still are in need of improvements.
GAO's comments are here: "DOT's FASTLANE review process followed some and partially followed other recommended discretionary grant award practices that GAO has previously identified based on Office of Management and Budget and other guidance. For example, DOT followed the practice of assessing applicants' capability to account for funds. However, DOT only partially followed some grant practices,including the recommended practice to document the rationale for award selections. Based on a review of FASTLANE's decision-making documentation, GAO was unable to determine the rationale for selecting the 18 awarded projects. This documentation restated the anticipated benefits of the selected projects, but did not otherwise provide insight into why some projects were selected for awards over others. Without complete documentation of the decision-making, the transparency of the application review and selection process is limited. Further, DOT did not finalize the evaluation plan prior to announcing the solicitation of applications for fiscal year 2016 grants, as required by DOT guidance. In June 2017, DOT announced a new grant program that supersedes the FASTLANE program. According to DOT officials, the solicitation of applications for the new program was also made without an evaluation plan in place, raising concerns the new program may encounter consistency and transparency issues similar to those identified in the FASTLANE program."
The new grant program is referred to in the FY 2018 round of grant solicitations as the Infrastructure for Rebuilding America grant program or the INFRA Grant program.
Subsequently, GAO issued multiple recommendations for DOT, including: having DOT develop an evacuation plan that clearly defines how review teams apply criteria, assess applications, and assign ratings, among other things before soliciting applications, and that key decisions be documented throughout the application review and selection process. GAO also said that DOT is in agreement with these recommendations.
Elaine Nessle, executive director of the Washington-based Coalition for America's Gateways and Trade Corridors (CAGTC) said that the GAO report was interesting in a number of ways.
"I am certainly glad that Congress had the foresight to require such a report, as it is a great idea for a report like this to show that transparency always stays top of mind," she said. "A lot of what came out of this report speaks to the flaws that came with implementing this program. It is important to separate the program itself from the implementation of the program."
As for the transparency concerns, this is something Nessle said was apparent in the early rounds of TIGER , with GAO continuing to monitor the implementation of TIGER through its may rounds. And what had been found, she said, was the results really improved by a wide margin due to the frequent reporting, with DOT striving to hit those transparency measures.
"As a result, TIGER has become a very popular program that has received appropriations year after year, because folks actually do like it," she said. "For FASTLANE, it is not unlike TIGER. Based on US DOT's response to this report, it seems like they agree with GAO's recommendations and seem committed to improving it in future iterations."
On a separate note, Nessle said it was encouraging that the House Transportation and Infrastructure Committee wrote a letter to GAO following the release of its report encouraging GAO to issue a report after every round of the FASTLANE program going forward, as by law a report is only required after the first round of grants are awarded.
"What the GAO report revealed was that there was a fair amount of discretion at the highest level after review teams looked at applications," she said. "Those awards that came out of the first round of FASTLANE were excellent, and we are pleased. But there were also others that left us wondering why a specific selection made the cut over another worthy one. We are hopeful that these recommendations from GAO are heeded, and that we will have a better idea of decision-making [processes] at U.S. DOT. That really is in everyone's interest. We want the authorizing committee to have faith in the programs they put into law and have the money for to continue to support the program. We also want applicants to understand how decisions were made so they understand how they can improve their applications and submit really strong projects going forward."
That really would make for a good blueprint for the best projects to get the needed funding to get up off the ground. With signs of economic improvement clear, now is the time to get infrastructure projects past the shovel-ready stage. Just because it is not happening under direction from the White House does not mean strong projects and ideas should sit by idly.
November 20, 2017
Latest Whitepaper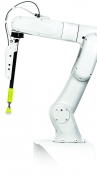 Warehouse Management Systems (WMS) / Inventory Management Technology: 6 Trends for the Modern Age
Here's how the next generation of warehouse and inventory management systems are evolving to help logistics operations operate more efficiently and improve their bottom lines in our brave, new digital age.
Download Today!
From the March 2018 Logistics Management Magazine Issue
Reverse Logistics in the "Age of Entitlement"
Logistics Management's Viewpoint on E-commerce: Leveraging available tools
View More From this Issue