Global Logistics: Freight forwarders maintaining their speed
As the nation's export manufacturing sector becomes more viable, U.S. shippers are quickly finding themselves more reliant on freight intermediaries as they aim to take advantage of new global opportunities.

Patrick Burnson, Executive Editor
·
October 1, 2012
Manufactured exports—a bright spot of the U.S. economy in recent years—are set to surge. According to Harold Sirkin, a senior partner with Boston Consulting Group (BCG), this will place new pressures on today's freight forwarders to sustain velocity, avoid disruption, and mitigate risk.
"The export manufacturing sector has been the unsung hero of the U.S. economy for the past few years," says Sirkin. "But this is only the beginning. The U.S. is becoming one of the lowest-cost producers in the developed world, and companies in Europe and Japan are taking notice."
BCG projects that by 2015, the U.S. will have an export cost advantage of 5 percent to 25 percent over Germany, Italy, France, the U.K., and Japan in a range of industries. Among the biggest drivers of this advantage will be the costs of labor, natural gas, and electricity.
As a result, the U.S. could capture 2 percent to 4 percent of exports from the four European countries and 3 percent to 7 percent from Japan by the end of the current decade. This would translate into as much as $90 billion in additional U.S. exports per year.
When the increase in U.S. exports to the rest of the world is included, annual gains could reach $130 billion. BCG forecasts that the biggest U.S. export gains will be in machinery, transportation equipment, electrical equipment and appliances, and chemicals.
So it goes without saying that U.S. shippers who seek to take advantage of these oncoming opportunities abroad will be vetting freight forwarders on a continuing basis. And they'll be doing so, say analysts, by comparing notes with their peers and staying close to trade organizations for transactional intelligence in order to make these critical partnering decisions.
Holiday gifting
For Barnes & Noble, the U.S. manufacturer of the "Nook," selecting the right freight forwarder for its launch into the U.K. has been key. Without naming the chosen provider, Dan Gilbert, Barnes & Noble's executive vice president of operations, says the EU-based intermediary has a global reach and proven track record.
"We fully intend to take the 'Nook' into the international marketplace," he says. "But we wanted to start with Great Britain to begin with. We work with a variety of logistics partners within the U.S., but we needed a highly specialized player for this major move."
Sophisticated shippers know that high-end consumer goods and high-tech gadgetry—like the Nook—requires flexible and resilient supply chains best served by leading international forwarders. But the detailed and underlying implications of that fact may not be so obvious. The latest report from the London-based research company Transport Intelligence (Ti) maintains that shippers should remain ever vigilant when evaluating forwarders.
"As companies compete on the thinnest of margins, those that are the quickest to adapt and innovate are the ones that not only survive in this highly competitive industry but are among the leaders within it," says Ti analyst Cathy Roberson.
While the overseas launch of the Nook is significant, Roberson points to Apple's introduction of the iPhone and iPad as being truly transformational.
"The entire supply chain has undergone great changes—from the original equipment manufacturer (OEM) to the contract manufacturer, distributor, retailer and finally to the end customer," she says.
These changes have resulted in shifts in manufacturing locations and transportation modes as well as shifts in business strategies. For many OEMs, there has been greater emphasis towards software as opposed to hardware. Freight forwarders have responded to these changes by introducing specialized solutions to meet the industry needs. Niche forwarders have also emerged, especially those providers that work mostly with high tech companies.
"The high tech logistics market is a large and diverse one. Although it has grown at a healthy clip since the 2009 economic downturn, it's in danger of slowing once again thanks to yet another weakening of the global economy," says Roberson. "As mature markets such as the U.S. and Europe remain important to the consumption of these goods, it's the emerging markets of Asia, South America, and the Middle East that are spurring future demand for the latest devices."
Roberson says shippers are asking forwarders to provide a variety of modal choices as they reconfigure supply chains to cut cost. Some shippers opt for less expensive means of
transportation such as ocean and, in some cases, even rail service.
"Still, for many air cargo providers—particularly those that operate along the Asia Pacific trade lane—there has been an overdependence on high-tech product launches over the years," she says. "And due to the rise of oil prices, the shift towards ocean freight and slowing demand, over capacity issues have occurred."
Forwarders and food
Shippers of manufactured, high-tech goods are not the only ones looking for forwarders to help better penetrate foreign markets. Walter Kemmsies, chief economist at Moffatt & Nichol, says there will be added demand placed on intermediaries as U.S. agricultural shippers ramp up their production in the coming years.
"The United States is the world's largest producer of agricultural products," says Kemmsies. "Corn, wheat, soybeans, and grains grown largely in the Midwest and Great Plains states are exported worldwide."
Agricultural shippers currently work with a variety of the global forwarding leaders to meet the surging demand for food in India, China, and Indonesia. According to Peter Friedmann, executive director of the Agriculture Transportation Coalition, his constituents are looking for forwarders who know and understand recent new trade agreements and federal policies to increase U.S. exports.
"The Korea-U.S. trade agreement that has the greatest potential for increasing cargo volumes for us in the short-term," says Friedmann. "American meat exports, particularly pork and beef, have increased dramatically. Prior to the agreement, the average Korean tariff was approximately 18 percent, and removal of that tariff opens a huge market for U.S. agriculture exports."
At the same time, shippers and forwarders should not overlook the trade expansion that the U.S.-Colombia Free Trade Agreement is generating, says Friedmann.
"The Trans-Pacific Partnership is a current trade negotiation involving the U.S., Canada, Mexico, Vietnam, Malaysia, Australia, and New Zealand. It has the potential to significantly increase transpacific trade volumes, but is still a year or so away from reaching any conclusion. But the promise is extremely interesting to U.S. exporters and freight forwarders," Friedmann says.
Risk mitigation
Shippers seeking export guidance are increasingly mindful of the downside, as well. Protecting shippers from fraud and misinformation is one of the guiding principles of organizations like the American Association of Exporters and Importers, which concentrates on cross-border trade.
The National Customs Brokers & Forwarders Association of America, Inc. (NCBFAA) also routinely conducts meetings, roundtables, and seminars coordinated through various affiliated associations to keep shippers informed about risk mitigation. "It's all part of our outreach and educational initiatives that goes beyond our charter," says association NCBFAA Board Chairman, Jeffrey Coppersmith.
"But it's necessary for freight forwarders to help shippers avoid the pitfalls."
According to Linda Conrad, director of strategic business risk management for Zurich Services, shippers can learn a great deal by working with trade associations, but they should be demanding that forwarders provide them with enough protection to advance their agendas.
"Many shippers believe that having a 'marine policy' is enough to cover them on the waterborne move," she says. "But the chain of custody has many more complications. The best forwarders know and understand these details, and should be certain all of the bases are covered."
Conrad adds that most leading global freight forwarders demonstrate a significant contribution to U.S. export expansion that is "measurable, innovative, sustainable, and has a broad impact."
"With the right forwarding partner, U.S. shippers are in a sweet spot," she says.
October 8, 2012
Latest Whitepaper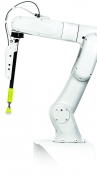 Warehouse Management Systems (WMS) / Inventory Management Technology: 6 Trends for the Modern Age
Here's how the next generation of warehouse and inventory management systems are evolving to help logistics operations operate more efficiently and improve their bottom lines in our brave, new digital age.
Download Today!
From the March 2018 Logistics Management Magazine Issue
Reverse Logistics in the "Age of Entitlement"
Logistics Management's Viewpoint on E-commerce: Leveraging available tools
View More From this Issue