Global Logistics: Middlemen move front and center
Freight intermediaries are no longer happy waiting in the wings, and that's great news for shippers who want deeper engagement as extra emphasis is placed on U.S. exports over the coming years.

Patrick Burnson, Executive Editor
·
March 1, 2013
Relationship building with a reliable transportation middleman has always been a goal for global shippers seeking to penetrate new markets. But with the Obama Administration placing extra emphasis on U.S. exports in the coming years, the need for more detailed engagement has gained a new urgency.
What steps must today's global pioneers take to ensure a profitable and sustainable relationship with these necessary freight intermediaries? Logistics Management has invited four prominent global trade and compliance experts to explore that question along with other pressing industry issues that are top of mind for today's logistics management professionals.
Beth Peterson is president of BPE, Inc., a consultancy specializing in export operations and the development of global supply chain security programs; Evan Armstrong is president of third party logistics advisory firm Armstrong & Associates; Greg Johnsen is co-founder of GT Nexus, a technology company that drives sustainable improvements in global sourcing; and Matt Motsick is CEO and co-founder of Catapult International, a company providing web-based rating applications for the world's shipping industry.
In the end, our analysts and practitioners agree that shippers can no longer hide behind their freight forwarders or the "black hole of customs." In the brave new world of cloud computing, shippers and forwarders need to be up front with their data and provide accurate and timely information to achieve any semblance of global success.
Logistics Management (LM): How has the commercial landscape changed in recent years for freight forwarders?
Beth Peterson: The biggest change is the fact that the shippers are inserting themselves more into the process. In the past, freight forwarders were simply expected to pick up the cargo, deliver it, and deal with any issues that might come up. Now, freight forwarders have direct access to the shipper to get information to solve any and all issues. This is resulting in a more accurate picture, but there is still a lag in getting the information if their operations are not scalable.
Evan Armstrong: I agree. Freight forwarding has become less focused on the "freight" and more focused on providing end-to-end supply chain management solutions to customers. For example, higher-margin airfreight business is being converted to ocean freight wherever it makes sense from a service standpoint, while ocean LCL programs and service are just getting better.
Greg Johnsen: That's right, Evan. The landscape for shippers has changed in the last several years, and this flows down to the logistics service providers that support shippers. Recent studies indicate that five years ago an estimated 50 percent of chief supply chain officers reported directly to the CEO. Today that number is 80 percent. Supply chain is strategic, and increasingly so. The best companies—Apple, Amazon, Walmart—are not just great branding companies, they are great supply chain companies, and this puts enormous pressure on logistics service providers. They must perform at increasingly higher levels.
LM: How important is data in performing at such a high level?
Matt Motsick: We live in an information age and shippers now expect forwarders to have data available to them at their fingertips. From mobile apps to tracking status messages, forwarders are adopting the online environment and are listening to their customers. As logistics managers turn over to 30- and 40-year old age groups, they will drive automation in every aspect of the forwarders' operations—on both sides, the shipper and the forwarder. At the same time, eCommerce and cloud-based systems are revolutionizing logistics and the freight forwarders are recognizing this.
LM: So, shippers expect forwarders to have a wider range of skill sets?
Motsick: Yes. Shippers not only demand more skill sets, but more service adds as well. When everyday consumer tasks such as shopping and paying the mortgage can be done from the comfort of one's home on a mobile phone or tablet, businesses begin to expect the same fully integrated, simple solutions commercially. Today, the client assumes the forwarder is the import/export expert.
Armstrong: Managing shipment and order information is the key. Forwarders need to have robust integrated systems to handle regulatory filings, import/export product and packaging limitations, transportation management, container station/warehouse management, and overall order management. Taking a "control tower" approach to one's supply chain management has become critical, and this is what the large integrated forwarders are selling.
Johnsen: And without robust information sharing and information management, corporate customers can't streamline their broader supply chain operations and run their businesses. Forwarders need to be great information partners too.
LM: That answer implies that shippers have even more choices today. What are the advantages and drawbacks of using multiple forwarders?
Armstrong: We've observed that different forwarders can have better local market operations in certain countries, which could be helpful. Governmental regulations and customs licensing may give them preferential treatment. However, the more forwarders you have to manage, the more difficult it is to administer and take an overall control tower approach to managing your supply chain.
Peterson: I agree. The first issue is standardization—ensuring that all of your service providers use the same data and present it uniformly. The second issue is visibility—providing transparency to their services.
Johnsen: There can be big advantages to reducing the number of forwarders a company works with; but increasingly, companies want choice and flexibility, particularly as their own business needs and structure changes—and they want specialization, as long as it can be managed and integrated without a lot of extra overhead or risk.
Motsick: But companies that use multiple forwarders understand that no forwarder can be the best option everywhere. Systems that can provide companies the ability to choose forwarders are needed in the marketplace. With the exponential amount of information that can be shared today in seconds, it seems laughable that a small- or medium-sized business should require several days to get a single quote.

LM: With that in mind, when is it best for shippers to use a "boutique" forwarder rather than a huge global player?
Motsick: Both "boutique" forwarders and global forwarders are needed in the marketplace. Niche forwarders that focus on a specific geography, like the Caribbean, or handling specific cargo, such as agriculture products, fulfill shippers' specific needs. At the same time, it is the global forwarder that can provide dependability and visibility by offering an end-to-end solution of shipments without going out of their network.
Armstrong: Matt is right on, but it comes down to the need for local market expertise. Governmental regulations and customs licensing may give a boutique provider preferential treatment and provide customers with better service levels.
Peterson: Right, for example when a company is entering a highly controlled market with very specific products that have a lot of complexity.
LM: With so much happening in the information technology world—mobile, cloud, social networks—what are forwarders doing to take advantage of IT and do you see a shift in emphasis on their part in terms of market approach and their overall proposition?
Johnsen: Forwarders are in a unique position to harness newer
cutting-edge IT, especially with respect to cloud-based collaboration platforms and social networks. We are seeing enormous shifts in the capabilities in these systems, and because many of them are delivered as a service, not as capital-intensive multi-year IT deployments, forwarders can get in the game immediately and leap frog far bigger competitors who have made massive investments in IT that is now dated, closed-off, and proprietary.
Supply chain planners, analysts, and logistics professionals are increasingly on line, and mobile. The best forwarders are taking advantage of newer on demand technology and systems to reach their customer and engage with them more closely around the business processes and flows that are at the center of their working relationship. IT used to be the barrier, but that is changing now—and quickly.
LM: That being said, what are the major new challenges facing the forwarding community?
Johnsen: To stay relevant, forwarders must increase their strategic value proposition to their customers. This is not just a matter of launching new services or building better information systems, but how these services and information systems can be used to connect with customers, to engage with customers, and to differentiate based on service and collaboration.
Peterson: Indeed, data integration and reporting continue to be challenges. Customers require more data and more information than was available before now.
Armstrong: Furthermore, the number of governmental regulations continues to increase requiring stronger trade and compliance expertise. Ocean shipping lines continue to bleed financially, adding uncertainty to capacity and rate plans. To avoid the pitfalls of offering one-off services, many forwarders see providing high-value end-to-end supply chain management solutions as a way to improve margins, increase service levels, and develop strategic relationships with customers.
Motsick: It's all very Darwinian. With the advent and adoption of the numerous technological advances in information sharing and data processing, forwarders need to adapt and survive or lose clients and revenues to companies that are willing to invest in innovations to improve the process. Old habits may die hard, but today's consumers and business owners will expect those habits to be updated and integrated with the newest information technologies.
LM: What does this all mean for today's global shipper?
Motsick: Shippers will expect the forwarding community to become IT companies on the side. For forwarders that still have green screens, it will be a large mountain to climb. But I see this as a good time to be a shipper in the small- and medium-sized enterprise community.
While corporations have largely internalized most of their logistics, supply chain management, and shipping divisions and provided them with the tools and financing to quickly access the freight forwarders or carriers, smaller companies have been underserved. Information technology, cloud-based computing, and web service, however, is going to level the playing field, and quickly
Armstrong: Matt's right. Information technology is critical. Order management and a provider's ability to manage supply chains from order placement through to delivery is becoming increasingly important. Meanwhile, the process for evaluating and selecting forwarders is becoming more and more detailed.
It's no longer acceptable to select forwarders simply based upon their rates in specific trade lanes. Forwarder's overall end-to-end, port-to-door, door-to-door, and information management capabilities need to be emphasized in making solid provider selections. Having greater internal resources within shipper procurement operations to better understand and evaluate providers is becoming a greater necessity.
Peterson: And I think all of us agree that, in the end, it comes to accountability. The shipper can no longer hide behind their freight forwarders or the "black hole" of customs. Both shippers and forwarders must provide accurate and timely information.
March 13, 2013
Latest Whitepaper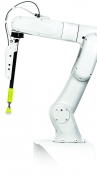 Warehouse Management Systems (WMS) / Inventory Management Technology: 6 Trends for the Modern Age
Here's how the next generation of warehouse and inventory management systems are evolving to help logistics operations operate more efficiently and improve their bottom lines in our brave, new digital age.
Download Today!
From the March 2018 Logistics Management Magazine Issue
Reverse Logistics in the "Age of Entitlement"
Logistics Management's Viewpoint on E-commerce: Leveraging available tools
View More From this Issue