Global Logistics: Strip the risk out of reverse logistics
Forward logistics is the primary focus for shippers of all commodities, but fine-tuning the "reverse loop" is becoming more urgent. As high-end companies develop new revenue streams, reverse logistics and after sales services are proving to be valuable tools.

Patrick Burnson, Executive Editor
·
June 1, 2012
When the FDA discovered that a second counterfeit version of the best-selling cancer drug Avastin had been found in the U.S. this past spring, an alarm was sounded in the global reverse logistics community. And for good reason: Shippers of other high-value and highly-perishable goods like electronics and food were also being judged by how well they protect the return process in their distribution channels.
According to a recent U.S. Congressional study, incidents of counterfeiting reported by drug makers had increased steadily over the decade to more than 1,700 worldwide last year—only 6 percent of those incidents were in the U.S. According to the report, the rise in counterfeiting comes as pharmaceutical supply chains are increasingly stretched across
continents, as more than 80 percent of the active ingredients used in the production of U.S. pharmaceuticals are now manufactured overseas.
"It's becoming a huge problem," says Dale Rogers, a professor of logistics and supply chain management at Rutgers Business School. "Not only does a shipper risk losing massive class-action lawsuits, but the damage to corporate image can be significant."
While pharmaceutical and bio-med shippers place a premium on forward logistics, the reverse process dealing with product recalls and trade returns is getting a lot of attention these days. "The reason is simple," says Rogers. "Once you have identified how a product moves through a sustainable loop, all players become transparent. If a bad product is not returnable, then a reaction is set off immediately."
Indeed, the Healthcare Distribution Management Association (HDMA) estimates that 3 percent to 4 percent of product going out from pharmaceutical warehouses ultimately comes back. Some of this is redistributed, and some returned for disposition and destruction by a third party processor or manufacturer.
Furthermore, of the estimated 3 percent to 4 percent of the product returned, it's also estimated that approximately 1.5 percent to 2 percent of pharmaceuticals manufactured will be returned for destruction with a resulting credit back to the manufacturers' trading partners.
"Manufacturers currently spend up to 4 percent of cost of goods sold [COGS] on non-value-add distribution functions like returns and reverse logistics," says Sameer Kumar, a professor in the operations and supply chain management department at the University of St. Thomas in Saint Paul, Minn.
"With such a large amount of product going through the reverse supply chain, returns should be an ideal touch point for mechanisms and technology to support a safer pharmaceutical supply chain," adds Kumar.
Steve Vinsik, vice president of enterprise security at Unisys, agrees. He notes that results from the bi-annual Unisys Security Index show that shippers are demanding traceability from point-of-origin to end destination, irrespective of commodity. "Drugs and medicine are naturally among the most sensitive," he says. "But supply chain security ranks high with shippers of mobile and high-end electronics goods as well. Shippers of any and all commodities can learn from these cautionary tales."
Hi-tech=high value
As companies within the hi-tech and electronics industry work to differentiate themselves, add value to their products, and develop new revenue streams, reverse logistics and after sales services are proving to be valuable tools, say researchers for Eyefortransport (EFT), a London-based logistics and transportation think tank.
In a recent EFT survey, respondents were asked to classify the strategic role of after sales services and reverse logistics in their businesses. Not surprisingly, a clear difference was seen in the responses from hi-tech companies and the lead logistics providers (LLPs) they rely on.
Researchers say that the vast majority of hi-tech companies see after-market sales services and reverse logistics as either a cost center supporting product sales (45 percent), or as a cost center supporting product sales and creating competitive differentiation (43 percent).
"What's interesting here is the number of hi-tech companies that don't consider aftermarket services and reverse logistics as a competitive differentiator or as a profit center," says Katherine O'Reilly, EFT's executive director. "Clearly some companies are able to leverage after-sales services and reverse logistics into profits, some add value and differentiation to their products, while some are just using it as a support mechanism for sales."
When it came to costs and performance in product returns, hi-tech companies favored greater transparency. In fact, 18 percent of shippers had complete transparency—as opposed to 2 percent of their lead logistics providers—with 36 percent being very transparent. In contrast, the majority of the LLPs (53 percent) could only claim to be somewhat transparent.
"Consequently, the survey shows a mismatch in expectations between hi-tech companies and LLPs with regards to transparency expectations," says O'Reilly.
Respondents were then asked to identify the extent to which they're collaborating with partners (retail customers, call-center providers, repair providers, and reverse logistics providers) in after-sales processes. Again, a notable contrast was seen in the responses from hi-tech companies and LLPs.
While both groups had the highest number of respondents seeing their level of collaboration as either partial or substantial, a much greater number of solution providers (23 percent as opposed to 8 percent) saw full collaboration, while a much greater number of hi-tech companies (25 percent as opposed to 11 percent) saw minimal collaboration.
"In essence, shippers found there to be less collaboration in after sales services than LLPs—further emphasizing the disconnect between the two parties with regards to transparency," O'Reilly says.
Effective outsourcing
Gary Cullen, chief operating officer of 4PRL, the reverse logistics arm of the supply chain consultancy The Georgetowne Group, tells shippers that there are two reasons for signing a contract with a third-party when outsourcing reverse logistics.
"The first reason is so that there are clear terms and conditions for running the operation and billing," says Cullen. "The second reason is to have a framework to dismantle the operations if something goes awry."
Finally, if all else fails, know when to call it quits, says Curtis Greve, Principal at Greve Davis, a reverse logistics consultancy. "Many companies that outsource don't seem to think about the details and what they are going to do if they have to fire the service provider," he says. "Make no mistake, terminating a contact with or without cause can cost millions."
Davis advises shippers to think about what happens to the inventory, the capital equipment, the building, ongoing worker compensation issues, shut down and closing costs, and what they're going to do after the third-party is gone.
"Once they've decided to end the relationship, they could save a lot of money if the contract addresses the shut down process correctly," adds Davis. "There are many valid reasons to outsource reverse logistics to a third-party, but the key is to have a good contract that will protect everyone's interest, achieve the original goals that drove the decision to outsource, and ensure a win/win relationships between the parties."
June 19, 2012
Latest Whitepaper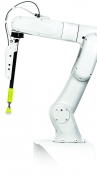 Warehouse Management Systems (WMS) / Inventory Management Technology: 6 Trends for the Modern Age
Here's how the next generation of warehouse and inventory management systems are evolving to help logistics operations operate more efficiently and improve their bottom lines in our brave, new digital age.
Download Today!
From the March 2018 Logistics Management Magazine Issue
Reverse Logistics in the "Age of Entitlement"
Logistics Management's Viewpoint on E-commerce: Leveraging available tools
View More From this Issue