Global Logistics: The resurgence of emerging markets
The recovery in Asia's rapid growth markets, especially those of China and India, is gradually leading the world out of recession. In many developing economies, output is already above pre-crisis trends and logistics investment is vigorous—suggesting that expansion is under way.

Patrick Burnson, Executive Editor
·
February 1, 2013
While emerging markets felt the slowdown in global economic growth in 2012, they generally continued to grow at a faster pace than traditional developed ones. Indeed, U.S. shippers can continue to concentrate on this area of enterprise say a variety of consultancies and research firms.
However, among the revealing facts contained in the Emerging Markets Logistics Index, compiled by prominent London-based think tank Transport Intelligence (Ti), is that shippers are still taking a cautious approach to investment.
"Trade and logistics professionals surveyed for the index remain wary about prospects for global growth in 2013," says Jon Manners-Bell, Ti's chief executive officer. "Forty-six percent said they believe there will be modest expansion, with 47 percent predicting global GDP would be flat. Prospects for the European Union (EU) continue to look bleak."
Tellingly, 68 percent of the survey respondents said the Eurozone would experience no growth or continue to contract in 2013, while only 2 percent foresee growth in Eurozone economies. By contrast, 59 percent see a year of modest growth for the United States, and 6 percent see resumption of strong growth in the U.S.
"China, India, and Brazil, three of the so-called BRIC countries, remain the most dominant emerging markets for investors, exporters, producers of consumer goods, and logistics providers," says Manners-Bell. "For the second consecutive year, logistics and trade professionals ranked these countries as the likely places to emerge as logistics hubs over the next five years."
But it is worth noting that this year's index had Indonesia climbing to No. 5 from No. 10; Bangladesh shot to No. 12 from No. 25; and Thailand rose to No. 14 from No. 29. Manners-Bell adds that this means that the BRICS can't afford to let their guard down.
Despite their size, growth, and relatively sophisticated logistics networks, China, India, Brazil, and Russia need to do more to address underlying weaknesses that could hurt performance and dim their attractiveness as an increasingly competitive group of second-tier markets—Saudi Arabia, Indonesia, UAE, Malaysia, Mexico, and Turkey—becomes more alluring.
"China confronts rising labor costs, a skills shortage, and a growing gap in income disparity," says Manners-Bell. "India's weak infrastructure and bureaucracy threaten its prospects. Brazil's export sector is slowing, and Russia remains overly dependent on energy exports."
Strategic sourcing evolves
U.S. manufacturers face an increasing dilemma when it comes to locating production, say Ti analysts. The savings and efficiencies gained by "near-sourcing" on the doorstep of large developed markets—such as producing in Mexico to be close to the U.S. or in Turkey for proximity to the EU—must be balanced with their ability to tap into the growing consumer class in the emerging markets of Asia, the Middle East, Latin America, and Africa.
In fact, 62 percent of trade and logistics professionals surveyed for this year's Emerging Markets Logistics Index see production eventually going away from China to other emerging markets.
"According to respondents, economic growth remains the leading driver of a country's prospects as a logistics market, but cheap labor is no longer as important," says Essa Al-Saleh, president and CEO of Agility Global Integrated Logistics. "They identified foreign investment and trade volumes as greater barometers of a country's potential than labor costs."
Agility, which has sponsored the index for the past four years, notes that ongoing political unrest has done grave damage to the "Arab Spring" countries of Egypt, Bahrain, and Tunisia, leaving them less competitive and less attractive as markets and destinations for investment. Egypt was the biggest loser, plummeting nine spots in the index country rankings. Bahrain fell five places while Tunisia dropped three spots.
Mark Pearson, managing director of Accenture's Supply Chain Management practice, and a regular contributor to Logistics Management, maintains that by 2020, 57 percent of the world's economic growth could come from emerging markets.
"Emerging market household incomes are expected to increase by a total of $8.5 trillion between 2010 and 2020," says Pearson. "And if emerging-market-to-emerging-market exports continue to increase at their current rate, they will outpace developed-country-to-developed-country volumes this year."
Accenture analysts say that at the company level, their findings were no less striking. There are now 117 emerging market companies in the Fortune Global 500, a six-fold increase since 2000. Twenty-two emerging-market multinationals replaced companies from more-developed markets over the past two years.
Technology advances support growth
It comes as no surprise that "cloud" technology is helping small- to medium-sized businesses penetrate the emerging marketplace. TradeCard, which recently merged with industry innovator GT Nexus, announced recently that purchase order volume on the TradeCard Platform reached $32 billion in 2012—a 47 percent increase over 2011.
Growing trade volumes in emerging sourcing hubs such as Vietnam, Indonesia, Bangladesh, Sri Lanka, Thailand, and Malaysia largely drove the increase.
"We're seeing rapid growth in trade flows into Southeast Asia," says Sean Feeney, TradeCard's CEO. "We just recently opened an office there to support our growing business, and we're seeing some big numbers on business volume in Vietnam crossing our platform."
According to Feeney, more than 418,000 orders, valued at $2.7 billion, moved through Vietnam on the TradeCard Platform from January 1 through October 31, 2012—92 percent increase in order volume versus full year 2011. Using TradeCard, 304 suppliers in Vietnam processed 639 million items and 494 million cartons during this time period.
Alexis Karklins-Marchay, co-leader of the Emerging Markets Center at Ernst & Young, notes that even with the introduction of new technology, slower expansion in the rapid growth markets (RGM) is likely this year. However it will "only be a blip" before returning to significant growth towards the end of the year.
"Soaring domestic demand in economies starved, for some time, of investment and consumption will offer business exciting new markets for goods and services in the years ahead," says Karklins-Marchay.
As well as having the option of easing fiscal and monetary policy to accelerate growth, rapid growth markets are also fortunate enough to have a growing middle class with increasingly higher incomes and an appetite to spend.
Proximity matters
Ernst & Young's quarterly Rapid Growth Markets Forecast noted that the number of households in RGMs enjoying higher incomes will grow sharply over the next ten years. In that time, the number of RGM households receiving an income of over $30,000 will more than double, reaching 149 million by 2020, overtaking the U.S. and the Eurozone.
The growth in household incomes, contends Ernst & Young analysts, will naturally lead to increased consumer spending. Up to now, two-thirds of consumer spending across the world has come from the advanced economies, with the remaining third coming from the emerging markets. However, in 25 years time, emerging Asia alone will have overtaken the advanced economies as the key source of consumer spending, responsible for almost 40 percent.
"Consumer demand from RGMs will eventually replace the advanced economies as the key driver of global growth," says Karklins-Marchay. "The shift in import demand should also assist in rebalancing the economy."
The rapidly growing Asian countries are enjoying more prominence in the world economy, and this places greater importance on the role these countries must play in efforts to rebalance the global economy. Those countries that have run surpluses in recent years must adjust their growth patterns toward more reliance on domestic demand and should allow greater exchange rate flexibility.
"Rebalancing Asian RGMs will not only make the world economy more stable, but will also help the Asian countries themselves, making higher growth rates more durable," says Karklins-Marchay.
Walter Kemmises, chief economist for transportation engineering company Moffatt & Nichol, agrees, noting that rising wages in China make South Asia more attractive for outsourcing. "But U.S. shippers should consider Mexico as a sourcing point for consumers in both North and South America," he says. "With a shortened supply chain, the savings can be considerable."
Third-party logistics market analyst firm Armstrong & Associates make a similar argument in their recently released report, Mexico: Trucking, Railroads and the Third-Party Logistics Market.
"Automotive logistics has grown dramatically in Mexico since 1994," says Dick Armstrong the company's chairman. "There are 25 automotive assembly plants spread out from Mexico City north, and there are now over 1,000 Tier 1 and Tier 2 suppliers located in Mexico. Over two million automobiles and light trucks will be exported from Mexico in 2012."
The major companies in Armstrong's Top 45 list include TUM, Jaguar, TMM, Trans-Mex (Swift) and Ryder.
Mexico's $68 billion trucking industry is now lead by 10 companies with revenues ranging from $90 million to $220 million. The largest, Autotransportes de Carga Tres Guerras, handles general freight including less-than-truckload and packages. Power is supplied by 563 tractors and 93 straight trucks.
Other significant U.S. and international companies play important roles in Mexican logistics. For example, DHL/Exel, Werner, and Ryder are heavily involved in value-added warehousing, transportation management, and trucking in the region. APL/VASCOR, Kuehne + Nagel, and Menlo have also carved out significant third-party logistics niches in automotive, tires, and high-tech. Kansas City Southern and Ferromex (UPS) are the major railroads, while intermodal and car hauling are important and growing service lines.
However, Ed Fieitzinger, president of contract logistics and distribution for UTI, observes that technology and proximity can only achieve so much if local expertise is not fully implemented.
"Shippers must align goals in Mexico and other countries for the both the long-term and short-term," says Fieitzinger. "That means that they must develop a mutual understanding of value chain goals, as well. In other words: There's no single solution. Each emerging market demands a customized logistics strategy."
February 20, 2013
Latest Whitepaper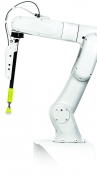 Warehouse Management Systems (WMS) / Inventory Management Technology: 6 Trends for the Modern Age
Here's how the next generation of warehouse and inventory management systems are evolving to help logistics operations operate more efficiently and improve their bottom lines in our brave, new digital age.
Download Today!
From the March 2018 Logistics Management Magazine Issue
Reverse Logistics in the "Age of Entitlement"
Logistics Management's Viewpoint on E-commerce: Leveraging available tools
View More From this Issue