Greatwide's Suggs discusses current capacity situation in a changing marketplace
LM Group News Editor Jeff Berman conducted an on-stage interview with Leo Suggs, Chairman of the Board and CEO of Greatwide Logistics at the eyefortransport 3PL Summit. The theme of this year's interview was "Gauging the Impact of Driver Shortages and Changed Carrier Relationships."

Jeff Berman, Group News Editor
·
July 5, 2011
For the second year, LM Group News Editor Jeff Berman conducted an on-stage interview with Leo Suggs, Chairman of the Board and CEO of Greatwide Logistics at the eyefortransport 3PL Summit. The theme of this year's interview was "Gauging the Impact of Driver Shortages and Changed Carrier Relationships." An edited transcript of the interview is below.
LM: What is the current state of the trucking market in your opinion when we discuss tight capacity? In what ways are things changed or different from last year at this time?
Suggs: The economy has improved somewhat and is a lot better than it was in the last half of 2007-2009. Demand has increased and at the same time there was a lot of capacity that left the market during the recession. And some of the things having a long-term impact are the demographics of drivers today, which are much older than most blue collar workers in the country today. It has also become very difficult for the small operator to renew their fleets as truck prices in recent years have gone up about 35 percent and are related to environmental modifications. The financial crisis of 2008 significantly hindered the ability of small carriers to obtain financing, and when they cannot find financing, it is usually because interest rates are north of 15 percent. All of these factors combined have had an impact compared to where we were a year ago.
LM: What is the current rate environment like from a carrier's perspective? 2 years ago—in 2009—shippers clearly had the upper hand with pricing due to the significant impact the Great Recession had on the market place. Since then, things have turned around. What is the story now and how is it playing out when we look at things like rates and contract pricing?
Suggs: We have seen some relief. Today's dollars compared to 2006-2007 put us back to about where we were back then. Compared to the last couple of years, we are looking at rate renewal increases of 5-to-15 percent. A large part of that is driver wages, because during the recession we went through a long period of time when drivers could not get increases so the combination of a long period without increases and the increased demand has pushed up wages and is the largest part of rate increases. And the cost of fuel has also been factored in, too.
LM: In regards to fuel, prices have fallen in recent weeks. How are you working with customers when it comes to fluctuating fuel prices and helping them through the "pain points" they may experience?
Suggs: It has been an issue with customers. During the period during the economic slowdown, there was so much competition for freight that the increase, fuel prices were offset by the fact that freight rates somewhat stable and in some cases declining. But this is a real issue for our customers. Our largest customers with the most leverage are realigning their fuel surcharges with higher floors and anticipating that diesel is not likely to fall below the $2.25 per gallon range in the foreseeable future.
LM: By your estimates, what is the situation when looking at driver availability? Is there still a major need as capacity is very tight right now? Or is the average age of drivers an ongoing concern in the sense that carriers need to get the next generation of drivers trained and ready to hit the road?
Suggs: If you look at where we are today and how we got there it is not just the demographics but the fact that a lot of the driving jobs prior to the decline in overall employment were filled by immigrants. And as the economy slowed down many of them went back to Eastern Europe or south of the border. With the national unemployment rate as high as it is today, work visas are much harder to come by. The other thing that exacerbated the situation today is that many companies ceased driver training programs during the recession. We are beginning to see company training pick up some traction again and I think the traditional sources of military and other sources like the construction industry need to be leveraged. It is a competitive situation and the companies that are most innovative in terms of driver satisfaction in terms of how drivers are treated and compensation and signing bonuses will gain market share. But I don't see the problem being solved in the short-term.
LM: What is your take on CSA 2010 since it was rolled out late last year?
Suggs: The impact is yet to be determined based on the enforcement of CSA by the federal government. But certainly in our recruiting and hiring we look at the number of points drivers have accumulated over a period of time and we have an absolute limit on the number of points. In looking at CSA, the most important factor is not one that is available to customers—that is the driver's record in terms of collisions. Most of the factors made available are more along the lines of things like hours-of-service (HOS) and others. Another important thing along these lines is Electronic On-Board Recorder (EOBR) usage. This will have an impact on safety and will take some drivers off the road and reduce driver fatigue and driver's maintaining more than one set of logs. It is truly a good safety element of these things. Depending on how CSA is enforced, it could have a major impact while its potential negative impact is yet to be felt.
LM: What is your take on the proposed HOS rules when it comes to things like available on-time duty and driving limits and the 34-hour re-start, and other possible changes? These changes have the potential to remove capacity at a time when the industry likely cannot afford it.
Suggs: This is a regrettable situation primarily fostered by the unions in my opinion. If they can let more trucks on the road, they can collect more dues. To think this has anything to do with safety is ridiculous because more trucks on the road increases the risks on an accident as opposed to increased safety. If you reduce driving time, how are you going to get trucks from Point A to Point B within a limited period of time? The final outcome of this will be pretty critical but right now my judgment is that it is not a realistic answer for safety. It is more of a political payback to the unions.
LM: How are Owner-Operators handling the capacity situation as truck prices have gone up roughly 35 percent in the last five years or so due to things like environmental regulations and tight credit availability and financing with interest rates north of 15 percent during the recession and capacity leaving the industry? It seems like the odds are stacked against them in many ways to a large degree.
Suggs: This is a tough situation. For fleets with owner-operators, it is going to be up to those companies to provide them with financial assistance to find sources of late model vehicles because the owner-operator fleet is not only diminishing, it is aging at the same time as is much of the for-hire fleet in the entire industry. This is a challenge for the companies that use owner-operators, and in a dedicated market shippers like a situation where costs are variable and capacity is flexible, as opposed to being asset-based where you have a fixed and variable charge and it is not very flexible in terms of capacity. We think it is a good model, but it is something where we have to do some innovative things to attract and retain owner-operators, whose population has gone down a lot over the last five years.
LM: Let's move away from capacity for a minute. There has been some renewed talk that the U.S.-Mexico cross-border trucking program may be going live in the form of a pilot program fairly soon. This has been a controversial topic to say the least. What is your take on it and what do U.S.-based carriers stand to gain or lose from it?
Suggs: It certainly a supplement to the current capacity situation, which is having some issues. With the right controls, it makes sense. There have been a lot of discussions about the safety factors involved. But the concept of American companies buying EOBRs for Mexican carriers in the U.S. makes no sense at all. Just as there have been opportunities for U.S. carriers in Mexico, I think overall this represents some opportunities that may in the long run benefit the U.S. economy. While we sometimes have selfish views of what should and what should not be done, the fact of the matter is if the entire economy is being strengthened [by this effort] in the long run, it is good for the transportation industry.
LM: A lot of surface transportation volumes of late have flattened out, yet domestic intermodal is doing quite well. That said, what are your thoughts on truck-rail collaboration as well as the things that these sectors disagree on?
Suggs: The collaboration has left something to be desired over a period of time. Intermodal certainly has an important place, especially over the traffic lanes where the service can be competitive. If you look at the growth percentages in intermodal, it looks very impressive. When you look at the market share of total truck transportation that moves in intermodal, it is pretty solid. I think we will continue to see intermodal do pretty well, given the high fuel prices we are still seeing. It is efficient from a cost standpoint for moving longer-haul traffic, but we need to recognize there is finite capacity on the railroads so it is not a long-term answer. The overall concern, assuming continuous growth of the economy and project population growth and traffic patterns doubling every 25 years and the lack of sufficient transportation infrastructure today, you can see things being exacerbated by additional congestion.
LM: The federal gasoline tax has not been raised in more than 15 years. Given your trucking experience, why do you think this is the case? Should it be raised?
Suggs: Most of the people here could solve our country's problems were it not for politics. There is a word that is hard for politicians to pronounce; that word is "tax." They try to distort that into some other method like public-private partnerships or tolls and somehow determine that is not a tax. The fact of the matter is that this country needs to pay attention to its infrastructure, and the simplest and fairest way to do that is through a gasoline tax. If you don't get good fuel mileage you pay more. If you drive more, you pay more. It is a situation that were it not for the word tax it would be a pretty clear situation in terms of where we need to go in this country today. The tendency to go to public-private partnerships or tolls is something that adds an extra layer of overhead and nobody should have more leverage in terms of bidding contracts than the federal government. And on selected roads, the folks forced to use those roads will subsidize the other areas that are less populated. Raising the tax would be simple solution were it not for the politics involved.
July 5, 2011
About the Author
Jeff Berman, Group News Editor Jeff Berman is Group News Editor for
Logistics Management
,
Modern Materials Handling
, and
Supply Chain Management Review
. Jeff works and lives in Cape Elizabeth, Maine, where he covers all aspects of the supply chain, logistics, freight transportation, and materials handling sectors on a daily basis.
Contact Jeff Berman
Subscribe to Logistics Management Magazine!
Subscribe today. It's FREE!
Get timely insider information that you can use to better manage your entire logistics operation.
Start your FREE subscription today!
Latest Whitepaper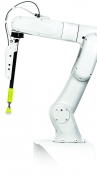 Warehouse Management Systems (WMS) / Inventory Management Technology: 6 Trends for the Modern Age
Here's how the next generation of warehouse and inventory management systems are evolving to help logistics operations operate more efficiently and improve their bottom lines in our brave, new digital age.
Download Today!
From the March 2018 Logistics Management Magazine Issue
Reverse Logistics in the "Age of Entitlement"
Logistics Management's Viewpoint on E-commerce: Leveraging available tools
View More From this Issue