Green logistics: Senate rejects amendment to prevent EPA from regulating GHG emissions
Late last week, the United States Senate voted down a push led by Senator Lisa Murkowski (R-Alaska) that would have prevented the Environmental Protection Agency from regulating greenhouse gas emissions standards under the Clean Air Act.

Jeff Berman, Group News Editor
·
June 15, 2010
Late last week, the United States Senate voted down a push led by Senator Lisa Murkowski (R-Alaska) that would have prevented the Environmental Protection Agency from regulating greenhouse gas emissions standards under the Clean Air Act.
The EPA's push to regulate GHG emission standards began in December 2009, when the EPA issued a final ruling indicating GHG gases threaten the public health and welfare of the American people, with GHG emissions from on-road vehicles also contributing to that threat.
The Senate voted 53-47 against an amendment proposed by Murkowski, whom said on the Senate floor that :[t]he sweeping powers being pursued by the EPA are the worst possible option for reducing greenhouse gas emissions. It would reduce emissions at an unreasonably high cost."
This was echoed by the National Association of Manufacturers, whom said the Clean Air Act was never intended to control or regulate greenhouse gas emissions, and the EPA is ill-equipped to carry out this task, adding that this measure will have dire consequences for distribution of U.S. goods.
Had the amendment passed, many industry experts said it likely would have been vetoed by President Barack Obama. And with the recently-introduced American Power and Energy Act currently stalled for Congress, there is the possibility that any energy-related legislation will not be passed by the end of this year.
But regardless of what happens with this legislation, it is clear that this type of legislation will need to be watched closely by shippers and carriers alike, as it has the potential to increase the cost of doing business, while at the same time could reduce the nation's dependence on foreign oil, with the U.S. currently running a near-$1 billion per day tab.
What's more, in January 2011, the EPA plans to begin requiring certain manufacturers to obtain permits for their new facilities that exceed 75,000 tons of greenhouse gas emissions with other facilities of different sizes being phased in.
"When the December 2009 final ruling was proposed, it sets a very dangerous precedent to give one agency within the government the ability to arbitrarily to do this," said Kevin Smith, President and CEO of Sustainable Supply Chain Consulting. "The real issue is if we start to get into a situation where government agencies are able to make these declarations, the next logical step is to say government agencies have the ability to levy fines, fees, and taxes associated with whatever they are ruling on.
As an example, Smith explained that a trucking company using diesel to power its trucks could have the EPA assigning it an algorithm as to how much CO2 the trucking company is emitting into the air, which could serve as a mathematical formula to calculate a tax, which is just going to translate into increased prices for shippers and consumers.
While the Murkowski amendment would have likely been vetoed by the White House, the question being debated in Washington is whether or not changes to GHG emissions should be regulated under the Clean Air Act or if the EPA has the right to regulate GHG ever since the EPA ruled GHG emissions pose a danger to public health, according to Brittain Ladd, a supply chain consultant and lecturer on green supply chain strategies for a consulting firm.
"If the vote is taken prior to the mid-term elections odds are that the bill will make it through Congress and President Obama will sign the bill into Law," said Ladd. "However, if the mid-term elections take place prior to a vote on a Climate bill than odds are the bill will fail as most Republicans are against a Climate bill, and the Republicans are on track to win enough seats in the House and Senate to make passage of such a bill nearly impossible."
But he noted that the unknown is what will be the impact of the crisis in the Gulf on Republicans who may have at first been against a Climate bill but, due to pressure from constituents, may be more willing to vote on a measure to appease voter concerns.
When asked what shippers need to do, Ladd's advice was to get out on front of the issue and not wait for Congress to vote a climate bill into law that may be harmful to them or their transportation and manufacturing partners.
"The key focus of any Climate bill will be to reduce greenhouse gas emissions across transportation and factories," he said. "By taking a proactive position on the issue, shippers can collaborate with manufacturers, suppliers, and carriers to identify opportunities to reduce greenhouse gas emissions. For example, build a baseline supply chain model to capture costs and greenhouse gas emissions. The model can then be optimized to identify opportunities to reduce costs and greenhouse gas emissions through a combination of changes to network design, sourcing, manufacturing, distribution strategies, energy usage, and transportation policies. Shippers and their partners will be in a much better position if they collaborate before a Climate bill is passed vs. taking a wait-and-see approach."
Smith also supported the concept of shipper collaboration, saying that shippers need to pull their collective thoughts together as far as lobbying is concerned and start getting the message across to Congress and their constituents that this is a bad idea and they should not do it.
"All this is going to do is create higher prices for consumers and we can try to kid ourselves all day long about rebating money to taxpayers but it comes out of one pocket into another," said Smith.
June 28, 2010
Latest Whitepaper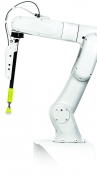 Warehouse Management Systems (WMS) / Inventory Management Technology: 6 Trends for the Modern Age
Here's how the next generation of warehouse and inventory management systems are evolving to help logistics operations operate more efficiently and improve their bottom lines in our brave, new digital age.
Download Today!
From the March 2018 Logistics Management Magazine Issue
Reverse Logistics in the "Age of Entitlement"
Logistics Management's Viewpoint on E-commerce: Leveraging available tools
View More From this Issue