Green Materials Handling; Industry Outlook Survey
From conveyors to pallets, industry leaders make the case for how their products can make a difference to companies focused on the green supply chain

Latest News
FedEx partners with Vecna Robotics as part of automation growth strategy
Most recent Freight TSI is strong, says BTS
AAR reports strong U.S. carload and intermodal gains for week ending March 17
Gartner's 2018 Magic Quadrant Names Kuebix as Prominent TMS Player
Meet the 2018 Modern Show Daily team
More News
Latest Resource
Warehouse Management Systems (WMS) / Inventory Management Technology: 6 Trends for the Modern Age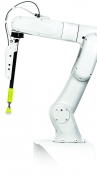 Here's how the next generation of warehouse and inventory management systems are evolving to help logistics operations operate more efficiently and improve their bottom lines in our brave, new digital age.
All Resources
By
Bob Trebilcock
·
April 1, 2010
How green are your materials handling systems? That may not be a question you're currently asking your materials handling suppliers or one that your customers are asking you today. After all, most certification groups don't yet factor in materials handling systems when they're looking at the impact of a distribution center or manufacturing plant on the environment.
That, however, may soon change. Ninety-two percent of the respondents to our annual Industry Outlook Survey said they expect environmental sustainability to be very (48%) or somewhat (44%) important in the next two years. It is already a priority in the board rooms at Fortune 500 corporations and a requirement for doing business with state and federal governments.
Most companies launch their sustainability initiatives in those areas of their business where they can have the most impact, like fuel consumption for a transportation company. But just as lean initiatives started in the factory and migrated to the warehouse and the office, it's only a matter of time before sustainability efforts filter down to the warehouse.
"I think most of our clients already have sustainability on their radar," says Paul Evanko, a senior vice president for St. Onge (717-804-8181, http://www.stonge.com)), a design and consulting company. "It may not be No. 1 on their list, but it's become a corporate priority."
What's more, Evanko adds, there are plenty of areas in a facility—from efficient storage and picking to carton cubing to smart controls on equipment—where materials handling can enable a sustainable operation once someone starts asking the question: How green are your materials handling systems? (For those attending NA 2010 this month in Cleveland, Evanko will be one of the presenters on sustainability.)
To get a snapshot of where the industry is today, Modern asked more than 20 suppliers of materials handling products and systems how they are going green in their manufacturing processes and products, and how they can enable sustainable materials handling.
Conveyor, sortation and storage
Engineered for efficiency
One way to reduce the consumption of energy in an automated materials handling system is to operate in the most efficient manner while still meeting throughput requirements, says Jerry Koch, Intelligrated's (866-936-7300, http://www.intelligrated.com)) product director of software and controls. Intelligrated recently implemented a system that allows the customer to enter in the demand for the day. With that information, the control system can calculate the least amount of energy usage required to run the system and meet that demand. Although it has not been implemented, Intelligrated also designed a system that integrates with a building's infrastructure. "If we no longer have product flowing in an area of the building, we can put the conveyor in sleep mode and tell the building to turn off the lighting in that area," Koch says. "As the cost of energy rises, we believe the technology will become viable."

Making the most of every kilowatt
With power companies calculating rates based on peak usage, how you manage your energy usage is important, says Ken Ruehrdanz, Dematic's (877-725-7500, http://www.dematic.com)) warehousing and distribution market manager. Using an energy-monitoring audit, Dematic collects and analyzes power consumption data of conveyors, sorters and automatic storage and retrieval systems (AS/RS) to better understand power usage. The system can then formulate a demand management plan that spreads out power usage and reduce peak usage of conveyors, sorters and other technology. This tactic reduces spikes in power usage and keeps the user in a lower price range.
Reducing your footprint with automated storage
For a company focused on minimizing its impact on the land and on saving energy, AS/RS has a green story to tell, says Dan Labell, president of Westfalia Technologies (717-764-115, http://www.westfaliausa.com)). "One of our customers produces organic dairy and meat products," says Labell. "They chose AS/RS to conserve land use. But, they were also able to reduce their energy consumption because they could reduce interior lighting; they could use the rail supports to reduce the amount of stretch wrap on a pallet that might end up in the landfill; and restrict the size of the openings required to go into refrigerated and freezer areas to minimize heat loss." In freezer applications, an AS/RS allows for a smaller area around the ceiling. "In cooled areas, the ceiling is the second place you lose heat," Labell says.
Maximizing space, minimizing impact
"When it comes to green, AS/RS has a lot of benefits," says John Clark, director of marketing for TGW-Ermanco (231-798-4547, http://www.tgw-ermanco.com)). "Any time you can take an existing facility and double or triple your storage footprint in an existing building without having to heat, cool or light that storage area, you're going to see savings." In a new facility, Clark adds, AS/RS technology allows for a footprint that's a third or more smaller than a traditional environment. Meanwhile, TGW-Ermanco's conveyor technology uses electronic sensors to operate on-demand features. "You can interface with existing line shaft conveyor to change a portion of your system with the new technology without ripping out your existing system and starting over," says Clark.
The economic triple bottom line
Corporate sustainability advocates like to talk about the economic triple bottom line. The idea is that done right, environmental stewardship and social responsibility lead to economic prosperity. Those concepts can be adapted to vertical and horizontal carousel solutions, says Ed Romaine, vice president of marketing for KardexRemstar (800-639-5805, http://www.kardexremstar.com)). Automated storage provides an environmental benefit because dense storage allows for a smaller building, reduced construction costs, and less maintenance and heating costs in the future. The product is socially responsible because it delivers assets to a workstation at an ergonomic height, providing access to work to the disabled and a graying workforce. Economic prosperity results from a more productive workforce. "By putting the right equipment in the right applications and for the right reasons, you'll see a return on your investment," Romaine says.
Doing more with less
Even in these difficult times, companies are asking about sustainability, says Tom Coyne, CEO of System Logistics (207-784-1381, http://www.systemlogistics.com)). "We have been asked recently to quantify the energy consumption of our systems, to quantify the savings from high efficiency motors and to suggest ways to drive energy savings with our systems," says Coyne. High density, automated storage systems deliver sustainable savings because they use space efficiently. "But, we are also using software and controls to make our equipment more efficient," says Coyne. "ThWat allows us to use a smaller conveyor system and fewer motors and still meet throughput objectives." System Logistics recently cut out a mile of conveyor over a traditional design for one customer that incorporated electricity generated from solar panels in the system. "We believe we can drive more sustainable benefits through software and design than by simply making the equipment more green," Coyne says.

Calculate the savings
Automated materials handling delivers sustainable benefits that aren't yet credited by certification organizations, contends Bob Gorman, business development lead for HK Systems (800-457-9783, http://www.hksystems.com)). "AGVs are more efficient than lift trucks, which means you're consuming less electricity," says Gorman. "An automated storage system allows you to get by with a smaller building. That means less concrete and less water runoff that might disturb the surrounding habitat." For companies weighing the tradeoffs between energy efficient technologies, like AGVs and conventional materials handling solutions, HK offers an energy calculator on their website. Systems designers can perform what-if scenarios to compare various solutions, using variables like motor consumption rates for AGVs, cranes and lift trucks, to find the most economical and energy efficient solutions.
Reuse and regenerate
Viastore Systems (616-977-3950, http://www.us.viastore.com)) is working on the next generation of automation technology to deliver even more savings over conventional automated equipment, says company director Ken Lewis. Automated storage and retrieval systems (AS/RS) are now equipped with an energy reuse or recovery unit that captures the energy generated by a braking unit when a load is lowered and sends that energy back into a drive motor. "Depending on the level of use, you can realize up to 30% energy savings over a conventional AS/RS," says Lewis. In Europe, Viastore is installing energy re-feed units on its machines that put that power back into the energy company's electrical grid. Finally, Viastore is analyzing and redesigning its customers' materials handling systems and throughput requirements to operate with smaller, energy-saving motors or to run at slower speeds to conserve energy.
Sustainable design
There are a number of ways an end user can reduce the carbon footprint of their operations, says Joe O'Connor, director of marketing for Wynright (847-595-9400, http://www.wynright.com)). One is to design a system with sustainability in mind. That starts with a working understanding of the availability of rebates and incentives to adopt alternative energy as well as the energy costs in different areas in the country. In addition, the systems integrator offers an after market service to analyze how effectively active and reactive electric power is being used within a facility. "If the two are out of balance, we can correct that with capacitors that allow you to rely less on your utility," says O'Connor.
Lift trucks
Sustainable manufacturing
"Sustainability has been a way of life for Crown for over 20 years," says Brian Duffy, director of environmental health and safety for Crown (419-629-2311, http://www.crown.com)). "When we design our products, we choose materials and technology that have a long material life and that have another use at the end of their usable life." At the end of the first life of a truck, Crown uses the materials to remanufacture lift trucks under the Encore brand. "We will reuse, rebuild and remanufacture as much of the content of our trucks as we can," says Duffy. "If a component can't be reused, we will break it down and reuse the component parts. What we can't reuse, we dispose of in an appropriate manner." Remanufacturing and reusing parts has kept 7,000 tons of parts out of landfills. What's more, the company has added over 1 million square feet of industrial space by using abandoned or under utilized buildings.
Reducing energy usage
Raymond (800-235-7200, http://www.raymondcorp.com)) is helping its customers be more energy efficient by designing its products to operate with as little battery power as possible. "Our ACR system relies on a motor technology and controls that allows the truck to be more energy efficient while driving and lifting," says Joe LaFergola, manager of business and information systems. The system combines an AC-powered motor with a traction control system that is tuned to the motor to get the most efficiency out of the system. "If you have a multiple shift operation, you can use two batteries instead of three," says LaFergola. "Spread that over a fleet of 150 trucks, and that represents a significant number of kilowatt hours over the course of a year."

Reducing a carbon footprint
Last year, Toyota Material Handling, U.S.A. (800-226-0009, http://www.toyotaforklift.com)) was awarded the Governor's Award for Environmental Standards in Indiana for an initiative that reduced energy consumption by 2.2 million kilowatt hours and a reduction in carbon dioxide output of 3,611 tons. "That's important because our customers are asking not just about our products, but also what we as a company are doing about sustainability," says Melinda Beckett-Maines, Toyota's national marketing manager. But Toyota's efforts don't stop with energy consumption. The company has converted 60% of its painting processes over to dry coat and reduced the volatile organic compounds (VOCs) produced by the paint process in half. A Toyota plant in Columbus, Ind., is a zero landfill facility. And, Toyota is working to ensure that its suppliers share its commitment to environmentally sustainable manufacturing. "Companies are not only looking for environmentally friendly products, they are interested in doing business with environmentally-friendly companies," says Beckett-Maines.
Developing fuel cells
Over the last year, NACCO Materials Handling Group (NMHG), maker of Yale and Hyster brand lift trucks, (503-721-6000, http://www.nmhg.com)) has been working with Plug Power and Central Grocers to develop a fleet of 236 fuel-cell powered Yale lift trucks. When the entire project is complete later this year, hydrogen fuel to re-power the cells will be delivered and dispensed on-site, allowing for quick refueling, increased productivity and zero emissions. For end users that aren't ready for the leap to hydrogen fuel cells, NMHG has introduced a new line of industrial combustion engine trucks that reduces fuel consumption by at least 8%. It is also partnering with environmental agencies and technology companies to develop the next generation of battery-powered lift trucks. "Some of our largest customers are already planning facility enhancements to accommodate new types of equipment to charge their trucks in an efficient, productive and safe manner," says Jonathan Dawley, vice president of marketing.
Automatic Guided Vehicles and mobile robots
Smooth and efficient robots
Industrial robotic technologies bring two components to the table, contends Brad Wyland, director of product strategy at Seegrid (412-621-4305, http://www.seegrid.com)). First, they are unmanned and run on electric power rather than fossil fuels. And because a robot is computer controlled, it is more smooth and efficient in how it uses power. "That not only leads to better energy consumption, we believe you'll also see a reduction in wear and tear on wheels and other parts," says Wyland. "That will reduce the total cost of ownership and reduce your overall footprint." In the future, Wyland adds, Seegrid plans to investigate alternative sources of energy to power the robots. Second, robots enable the move toward "lights out" automation. "When you're using robotic technology, you can reduce your HVAC costs and the amount of lighting you need in certain areas of the facility," Wyland says.
Controlled efficiency with AGVs
Like industrial robots, automatic guided vehicles use electric batteries and computer controls to operate more efficiently than lift trucks. "We do the same tasks as a lift truck, but we can more precisely control the acceleration and deceleration rates," says Mark Longacre, JBT's (215-822-4489, http://www.jbtc-agv.com)) marketing manager. "Because we can control the battery cycles, you'll see longer battery life." JBT is also researching alternative power sources for its vehicles. For instance, the company implemented a nine-vehicle system that uses hydrogen fuel cells for a tire manufacturer. "The vehicle creates a little bit of water vapor that evaporates," says Longacre. "So far, it has worked well and provides an even source of power that is rock solid." The company is testing a methanol fuel cell to recharge a traditional battery during operation. "Methanol doesn't have the energy density we need to power the vehicle directly," he says. "But it does give us some efficiency gains, and methanol is considered a cleaner and more sustainable fuel."
Green equals lean
"For Jervis B. Webb, sustainability is about enabling a lean operation that reduces waste," says Sarah Carlson, marketing director for Jervis B. Webb (248-553-1000, http://www.jervisbwebb.com)). For the last year, Webb has replaced the standard absorbed glass mat batteries (AGM) that it used with fast charging, thin plate pure lead batteries (TPPL). "TPPL batteries last up to 50% longer than AGM batteries, and they are 90%-plus recyclable," says Carlson. "And, because they charge faster, you can operate your facility with fewer batteries." That translates into less energy, less parts and less maintenance. "To us, that's part of green in the bigger picture," says Carlson.

Pallets, totes and containers
Recycling packaging
Reduce, reuse and recycle. That is the value proposition of using reusable packaging products, like plastic pallets, containers and totes, says Pete Budney, vice president of marketing and product development for ORBIS (888-217-0965, http://www.orbiscorporation.com)). "You're reducing the amount of waste that's going into the landfill because you're not manufacturing additional product," says Budney. A lifecycle analysis done for a major soft drink company found that a reusable plastic shell required 43% less energy over its life, created 80% to 90% less solid waste, and generated 30% to 60% fewer greenhouse gases compared to a single-use corrugated shell.
Lighter, recyclable pallets
"Companies looking for ways to improve their environmental performance find all-plastic pallets a compelling solution," says Bob Moore, chairman and CEO of iGPS (800-884-0225, http://www.igps.net)). In the case of iGPS, users can augment their sustainability efforts in several ways. For one, the pallets are part of a pool that is used over and over. In addition, they are 30% lighter than a typical multi-use wood pallet, which reduces fuel consumption and greenhouse gas emissions associated with transportation. Finally, they are 100% recyclable and do not contribute to deforestation. That results in fewer pallets going to the landfill. Last but not least, plastic pallets are never painted as are some wooden pallets, eliminating the release of volatile organic compounds (VOCs) that are found in some paints.
Cradle-to-cradle sustainability
While traditional wooden pallets often end up in the landfill, presswood pallets have received Cradle-to-Cradle Certification at the silver tier from McDonough Braungart Design Chemistry (MBDC) for their ingredients, recyclability and design principles. The pallets are manufactured from wood waste products, molded under high heat and are free of bugs, bark and mold, which makes them appropriate for export. The wood for presswood pallets comes from low- grade timber stands that are uneconomical for other purposes; 93% of the biomass of the tree is used in the production of the pallet. The unused 7% is often used to provide energy in the factory's boiler system. Unusable presswood pallets are also being used in waste-to-energy and biofuel plants. "In the future, we hope to develop new products with old Inca pallets," says Gary Sharon, vice president of Litco International (330-539-5433, http://www.litco.com)).
Software and ergonomics
LEED-certified heating/cooling
While LEED may not recognize most warehouse and distribution center technologies, Big Ass Fans (877-244-3267, http://www.bigassfans.com)) is one of the exceptions. "We have helped customers document energy savings and thermal comfort in about 20 LEED-certified buildings," says Christian Taber, an applications engineer. "I'd say at least 80% of our customers are now asking us about the impact of our technology on the bottom line of their operations and the environmental benefits as well." The fans use relatively small motors—0.5 to 2 horsepower—to turn large blades at low speeds. In cold climates, the fans circulate the warm air that accumulates at the ceiling, reducing heating costs by 20% to 40%. In warm climates, the air velocity coming off the blades makes a work area feel 5 degrees to 10 degrees cooler than it is. "If you don't have air conditioning, your worker will feel comfortable with a minimal use of energy," says Taber.
Designing a sustainable supply chain
Think green, and software may not be the first thing that comes to mind. But supply chain network optimization and design solutions are emerging as a front-line tool for companies concerned about sustainable supply chains, says Kelly Thomas, JDA Software's (800-438-5301, http://www.jda.com)) senior vice president of manufacturing. "Network design tools have always used constraints to create the most efficient supply chain, and now we can also take sustainability factors into consideration," says Thomas. Last year, JDA began to include carbon emission data elements along with water consumption and production as part of its data model.
February 21, 2012
About the Author
Bob Trebilcock Bob Trebilcock, editorial director, has covered materials handling, technology, logistics and supply chain topics for nearly 30 years. In addition to Supply Chain Management Review, he is also Executive Editor of Modern Materials Handling. A graduate of Bowling Green State University, Trebilcock lives in Keene, NH. He can be reached at 603-357-0484.
Subscribe to Logistics Management Magazine!
Subscribe today. It's FREE!
Get timely insider information that you can use to better manage your entire logistics operation.
Start your FREE subscription today!
Latest Whitepaper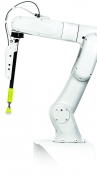 Warehouse Management Systems (WMS) / Inventory Management Technology: 6 Trends for the Modern Age
Here's how the next generation of warehouse and inventory management systems are evolving to help logistics operations operate more efficiently and improve their bottom lines in our brave, new digital age.
Download Today!
From the March 2018 Logistics Management Magazine Issue
Reverse Logistics in the "Age of Entitlement"
Logistics Management's Viewpoint on E-commerce: Leveraging available tools
View More From this Issue