House T&I Committee panel report could be a win for freight
Freight interests are applauding a long-awaited report by an influential House committee panel that calls for a major push to modernize freight infrastructure in this country, even though it fell short on calling for specific ways to pay for it.

John Schulz
·
October 30, 2013
Freight interests are applauding a long-awaited report by an influential House committee panel that calls for a major push to modernize freight infrastructure in this country, even though it fell short on calling for specific ways to pay for it.

After a thorough six-month review, the House Transportation & Infrastructure (T&I) Committee's Panel on 21st Century Freight Transportation recommended several bipartisan recommendations aimed at improving the efficiency of goods movement and strengthening the U.S. economy.

The Coalition for America's Gateways and Trade Corridors (CAGTC), a group of more than 60 entities representing a cross section of freight inerests, praised the panel and their recommendations. Among the suggestions were to specifically identify a revenue source for freight infrastructure funding, designation of a multimodal freight network, and sustained continuation of a freight-focused Projects of National and Regional Significance (PNRS) competitive grant program — all policies freight interests have long promoted.

On the funding side, the panel said it was critical for lawmakers to address a $20 billion shortfall in surface transportation that will be facing lawmakers again next year. Funding for the nation's highways and bridges is due to expire Sept. 30, 2014—five weeks before the important mid-term elections in which every House member is up for re-election.

Such influential groups as the U.S. Chamber of Commerce and the American Trucking Associations have called for a fuel tax increase, if for no other reason than to keep pace with inflation. But the chances of raising a fuel tax in an election year are slim and none.

The 61,000-mile federal Interstate highway system is largely funded by the Highway Trust Fund (HTF) through the 18.4-cent tax on gasoline and 24.4-cent tax on diesel. Those levies have been unchanged since President Bill Clinton signed a bill raising them by a nickel in 1993.

The HTF has routinely had to borrow money from the general U.S. Treasury in order to keep it solvent. More than $41 billion has been transferred to the find in the past six years. Most lawmakers and people in the transportation industry say other sources of revenue must be located in order to maintain the nation's roads and bridges.

The House panel agreed, saying the current state of highway infrastructure "does not adequately serve" freight movements across the nation. "Not every community is located adjacent to a railroad, airport, waterway, or port, but a consumer good is almost invariably transported along the nation's four million miles of highways and roads for at least part of its journey," the report said.
The panel said Transportation Secretary Anthony Foxx should create a national freight multimodal policy with the Secretary of the Army and the Commandant of the United States Coast Guard. In a nod to intermodal interests, the report called for Congress to "ensure robust public investment in all modes of transportation on which freight movement relies," not just highways.

It also called on Congress to create ways to "incentivize" additional private investment in freight transportation facilities in order to maintain and improve the freight transportation network.

That was music to the ears of freight interests.

"The Panel's findings reflect positions our Coalition has championed for many years," said Mort Downey, Founding Chairman of the Coalitiona for America's Gateways and Trade Corridors. "We look forward to working with the Panel to ensure their recommendations enjoy the same broad, bipartisan support among all of Congress."

Sharon Neely, Coalition Chairman and Chief Deputy Executive Director of the Southern California Association of Governments, said that the panel did a "tremendous job" consulting with the nation's foremost freight experts. She said the recommendations, if executed properly, will drive our nation's global trade competitiveness "for decades to come."

Specifically, the Panel recommends that Congress:
-authorize dedicated, sustainable funding for multimodal freight projects of national and regional significance (PNRS);
-authorize dedicated, sustainable funding for multimodal freight PNRS through a competitive grant process and establish clear benchmarks for project selection;
-establish a national, multimodal freight policy and network as called for in Panel Member Rep. Sires', D-N.J., MOVE Freight Act of 2013 (H.R. 974);
-ensure robust public investment in all modes;
-create an environment where private investment should be encouraged when possible and appropriate; and
-explore additional funding mechanisms. Sustainable freight revenue sources should be identified and evaluated by DOT and Congress prior to the next surface transportation authorization.

Derek Leathers, president and COO of Werner Enterprises, the nation's fourth-largest truckload carrier, testified before the Panel on 21st Century Freight Transportation, calling for an increase in the fuel tax.

Leathers had told the Special Panel of the Transportation and Infrastructure Committee that Congress should address the trucking industry's needs in order to improve efficiency and productivity, as trucks move 68 percent of the nation's freight tonnage and are also crucial to freight moved by rail, air, and water.

Leathers recommended lawmakers address the HTF, which is, for all intents and purposes, bankrupt. He said congestion is estimated to cost the trucking industry $27 billion, which is passed on to shippers and ultimately consumers. Additionally, it is estimated that 31 percent of travel occurs on poor quality pavement, resulting in higher freight costs due to greater vehicle repair expenditures and more potential for damaged goods. Leathers advocated augmenting the current fuel tax system, with all funds dedicated solely to the highway system and highway projects.

"The fuel tax is still a viable source of revenue and can continue to be the primary source of funding for highways for many years," Leathers said. "However, the rate of taxation must be adjusted to account for inflation and fuel efficiency improvements. The ATA (American Trucking Associations) supports an increase in the fuel tax rate, indexing of the tax rate or a combination of the two. This is the most efficient and least harmful way to prevent a catastrophic collapse of the federal-aid highway program."

Leathers further supported the fuel tax funding, stating that no other source of funding "will produce the level of revenues needed to meet current and future highway infrastructure needs, is easy and inexpensive to collect, has a low evasion rate, is tied to highway use and does not create impediments to interstate commerce."

Leslie Blakey, CAGTC executive director, called the report "a huge step forward." She said the House T&I Committee has made a statement to the commitment 21st century freight growth has to freight transportation infrastructure in the United States and "they are intentionally raising the flag for the next reauthorization and for the Administration in a way we have not heard before. We are very excited about this."

Downey said the report supports what freight interests have been saying for quite some time—
that the economy really does rest on the freight system.

"This is really coming from the right people, members of the Transportation Committee, which is a diverse group on this panel and diverse in their political views and geography," he said. "They have moved around the country and been to the ports and talked to the business community and are saying we need to take a bold step next year when this will be back on the agenda."

While Downey admitted there are still issues to overcome regarding funding, he said "there is a fundamental agreement that freight is critical in our future, and we are happy to work with Congress and the Administration to get to the next steps."

The fact that the report contained few specifics on how to pay for what could be a multi-year $300 billion surface transportation bill was not discouraging to veterans of past reauthorization battles.

"It is easy to say they should have come up with a way to raise the money to do this," Blakey acknowledged. "But having walked those halls (of Congress) for many years and barely getting any acknowledgement [for freight investment] during that time that these things should be a priority and we should actually be spending more money from the federal side and now in a Congress that has been so bitterly divided about anything having to do with raising revenue can be bipartisan with a very diverse membership and be put together in six months' time shows we agree there is a need to raise revenue and to also find that money. That is absolutely not something that anybody has been willing to say in all these years."

Blakey said such concepts as distribution of capital through the competitive freight-specific grant program that focuses on and prioritizes projects of national and regional significance are "things that are all really different from what we have heard up until now. This is bold by these members of Congress to stand together and this is a result of networking and developing a degree of cohesiveness in the relationships they have developed over the last six months are going to form a foundation for writing a [new] bill. That means a lot."
October 30, 2013
Subscribe to Logistics Management Magazine!
Subscribe today. It's FREE!
Get timely insider information that you can use to better manage your entire logistics operation.
Start your FREE subscription today!
Latest Whitepaper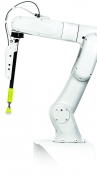 Warehouse Management Systems (WMS) / Inventory Management Technology: 6 Trends for the Modern Age
Here's how the next generation of warehouse and inventory management systems are evolving to help logistics operations operate more efficiently and improve their bottom lines in our brave, new digital age.
Download Today!
From the March 2018 Logistics Management Magazine Issue
Reverse Logistics in the "Age of Entitlement"
Logistics Management's Viewpoint on E-commerce: Leveraging available tools
View More From this Issue