If you want to reduce your LTL freight costs, here's what you need to know
Today, transportation and logistics professionals are being forced to deal with the "Shipper Paradox." That's what happens when your senior executives expect you to deliver transportation cost savings, but your carriers are demanding higher rates. Adding fuel to the fire is a transportation environment where capacity is tight and getting tighter, and your job instantly becomes even more difficult.

Mike Regan
·
June 13, 2014
Today, transportation and logistics professionals are being forced to deal with the "Shipper Paradox." That's what happens when your senior executives expect you to deliver transportation cost savings, but your carriers are demanding higher rates. Adding fuel to the fire is a transportation environment where capacity is tight and getting tighter, and your job instantly becomes even more difficult.
The fundamentals of supply and demand are currently in play, and when combined with much improved costing models and shipping activity analytics, the carriers now have the upper hand in rate negotiations. Consequently, well informed shippers know that if they want to lower their transportation costs, they need to conduct better, more effective transportation sourcing events. And the great news is that based on our experience, we know there is plenty of room for improvement when it comes to negotiating great rates.
We have seen far too many instances where shippers leave significant money on the table because they either did not know, understand, or use the best practices in conducting their transportation sourcing events. For example, when the Director of Logistics for a major CPG company called and asked for feedback on their annual LTL sourcing event, we benchmarked the new rates and highlighted that his company had left a projected additional 5% savings, or $1.5 million, on the table!
I'm going to be discussing the best way to perform transportation sourcing events over the next few weeks in my blog as well as in the Two Minute Warnings we produce each week. With 30 years of experience helping companies not only improve their rates, but lower their overall transportation spend, we can help you do the same. Here are just a few examples of what you need to do to have a successful sourcing event:
Focus on the important thing—your overall transportation spend—not just rates
Companies conducting sourcing events almost always proclaim that they want a "good partner." Nonsense! What most companies really want—especially those companies who let their procurement groups drive the negotiation process—are the lowest possible rates. What they should be focused on are the "best rates," which are actually the rates that optimize their overall transportation costs. This is based on what the company offers to the marketplace in terms of commodities shipped and received, the amount of annual spend, traffic patterns, as well as how they conduct their business. If you aren't factoring in these types of things and just looking at rates, your true costs could actually increase!
You will need the right tools to thoroughly analyze your carriers' proposals and see how they will impact your overall spend. While at the 2014 Food Shippers Conference last February, a senior executive from a major food company talked about how he thought he had procured great rates from his carriers, but instead his costs skyrocketed! He simply did not have the tools and expertise in place to do a thorough analysis.
You will need to use a robust rating tool or comprehensive reporting analytical package to conduct "What if?" scenarios based on factors such as carrier mix, price, and transit times to see the true impact of carrier proposals on your transportation spend. These types of enabling technology also bring the benefit of allowing shippers to drive compliance to the right carriers based on the appropriate cost/service formula—thus converting projected savings into realized savings.
Use the right base tariff
You absolutely must use the right base tariff for the way you do business. CzarLite is often a default choice in the industry, but based on our experience derived from conducting hundreds of bids, we know that shippers who use a CzarLite tariff with a post-2000 date are most likely leaving significant money on the table.
So why do shippers use CzarLite? Perhaps their carrier recommended the tariff, or perhaps they didn't understand or have the time to analyze alternatives. But informed shippers know that using the right base tariff is crucially important. Remember, carriers cannot use a discount structure to neutralize the impact of using the wrong tariff. So if you want the best rates, use the right tariff.
Understand the carrier networks
Smart shippers know that in order to get the best rates, they need to be focused on the "Best Carrier" versus "Core Carrier" concept. Given the changes that have occurred in carrier networks, companies who focus on leveraging their purchasing power through a core carrier program can end up giving a portion of their freight to the wrong carriers.
For example, when one shipper told us they only wanted to work with four primary LTL carriers, we showed them how they could achieve additional freight savings of 7% by adding three more carriers to their portfolio. Yes, there were three more carriers at their docks, but they were glad to have them because it meant approximately $1.2 million in annual savings, which more than offset any associated incremental costs.
Instead of using the core carrier approach and artificially forcing carriers to handle traffic lanes that are unfavorable to their networks, astute shippers will use the "Right Carrier" approach, working to make sure that their freight is moving on desirable lanes for their carriers. The net result is better rates, as carriers handle freight that moves well within their network and meets their financial hurdle rates, thus delivering sustainable value to your company.
Make sure you have a strong contract and thoroughly vet your carriers
Here is one more valuable tip. Spend the money and have a good transportation attorney review your transportation contracts. Why? Because we have seen far too many shipper based contracts that contain serious flaws. Whether it's issues such as released value rates or liability clauses, there are plenty of tough issues that can become a point of contention when negotiating carrier contracts.
Bid profiles are really important—get a partner to help you
To get the best rates, make sure you spend the time to produce an outstanding Shipper Profile and RFP! You might begin this process by asking, "Are we a carrier friendly shipper?"
How do you know if you are "carrier friendly"? If you are, then your RFP will include relevant data that helps a carrier understand your requirements and the freight they will be hauling. We've prepared a checklist we can share with shippers who are looking for input on what should be included in their profiles and RFPs and would be happy to share it with you.
If you are wondering whether it is worth your time to prepare a great RFP, consider this: over the last 10 years, carriers have invested significant dollars in technology that helps them understand your freight requirements—they know how to cost and, ultimately, price accordingly.
Information is power, and the power has shifted to the carriers. By using information correctly in your RFP's, you can regain of some of that power, which will help you improve your rates.
Occasionally, we see that time, lack of knowledge, or availability of technology aren't the obstacles for someone in conducting the best possible sourcing event—it's ego. Don't let your ego make you think you have to do this alone! Be the hero by bringing in the right expert that can help with the sourcing process, analyze the big picture of your transportation spend, and negotiate the best possible carrier agreements with you.
With the right partner, practices, and tools, you can make sure you get the best rates even in a tough marketplace.
June 13, 2014
About the Author
Mike Regan Mike helped grow TranzAct Technologies to become one of the largest privately held logistics information and freight audit and payment companies in the United States. He is extremely active in and participates on numerous boards of industry specific organizations and is a highly sought after speaker for transportation related topics across the country.
Subscribe to Logistics Management Magazine!
Subscribe today. It's FREE!
Get timely insider information that you can use to better manage your entire logistics operation.
Start your FREE subscription today!
Latest Whitepaper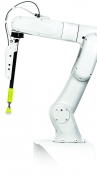 Warehouse Management Systems (WMS) / Inventory Management Technology: 6 Trends for the Modern Age
Here's how the next generation of warehouse and inventory management systems are evolving to help logistics operations operate more efficiently and improve their bottom lines in our brave, new digital age.
Download Today!
From the March 2018 Logistics Management Magazine Issue
Reverse Logistics in the "Age of Entitlement"
Logistics Management's Viewpoint on E-commerce: Leveraging available tools
View More From this Issue