Industry giants are going green to get the green
Transportation companies, spurred on by shippers and manufacturers, are joining the green revolution in a big way.

Both UPS and FedEx have invested in alternatively fueled vehicles
in the News
Knight-Swift to add 400 trucks, drivers with Abilene tuck-in acquisition
Panjiva says trade fundamentals are strong, despite concerns over tariffs
NEXT Trucking and Mitsui O.S.K. Lines partner to service SMEs
Solving the Labor Shortage Crisis: The Four Benefits of an Automated Warehouse
CBRE research points to expected gains in cold-storage warehouse space
More News
By
John D. Schulz
·
September 28, 2010
Transportation companies, spurred on by shippers and manufacturers, are joining the green revolution in a big way.

Whether it's alternatively fueled vehicles ranging from compressed natural gas to experimental hybrid trucks, transport companies are racing to be the first to discover the breakthrough technology that allows the nation to wean itself off imported oil. Or, rather, breakthrough technologies.

"UPS looks at alternative fuel technologies as a multimodal approach. We don't see one technology as a silver bullet to solve the fuel equation," says UPS spokesman Michael French.

French said the green revolution in this country is important for the 103-year-old company "in the sense we have been striving for efficiencies since we were founded in 1907. "We're always looking for ways to be more efficient and more energy friendly. It's not just good for customer, it's good for us."

Currently UPS operates 2,022 alternative fuel vehicles in its fleet of 95,244 total UPS delivery vehicles, but says it is continuing to develop and expand its alternative fuel fleet.

"We treat our AFV fleet like a rolling laboratory to find the best technology for the best geographic location," French said. "Our vehicles are the lifeblood of our operations. We want to make sure they are using fuel as efficiently as possible."

Instead of one breakthrough technology, UPS says transportation companies are likely to evolve to use different technologies in different parts of the country in different operational environments. Hybrid electric vehicles might work best in congested cities for pickup and delivery during the daytime so they can be recharged at night. Compressed natural gas (CNG) might work best in rural areas. A futurist would say solar-powered vehicles might work best in the desert southwest where the sun is plentiful—and free.

"We see good applications for each one, depending on our particular situation in that area," French said.

Today, UPS operates one of the largest private fleets of alternative fuel vehicles in the industry – more than 1,900. Since 2000, UPS's "green fleet" has traveled more than 165 million miles.

UPS is hardly alone. Rival FedEx Corp. last summer expanded its alternative energy vehicle fleet by with four purpose-built electric trucks—optimized for electric operation from the wheels up—operating in the Los Angeles area last June. Those vehicles joined more than 1,800 alternative-energy vehicles already in service for FedEx around the world.

FedEx has a history of such innovation. In 2004, it says it was the first global company to invest in hybrid-electric commercial trucks. It later introduced an even cleaner all-electric parcel delivery truck.

FedEx Chairman, President and CEO Fred Smith says his company is making these investments to speed the transition to a cleaner transportation system.

Rather than creating its own proprietary technology, FedEx using the marketplace to spur solutions. It bought its first North American all-electric vehicles from two different suppliers to evaluate the robustness of that technology for demanding daily FedEx Express deliveries in the Los Angeles area and provide information to help guide future FedEx vehicle purchases. Two of the all-electric trucks come from Navistar, and are based on the Modec design already operated by FedEx in Europe. FedEx already uses 10 such trucks in London and five more are on order for Paris.

Two more all-electric vehicles were bought from a different manufacturer for delivery to the Los Angeles area later in 2010. Both sets of electric vehicles are designed with a range that allows many FedEx Express couriers to make a full eight-hour shift of deliveries before their vehicles need recharging.

During testimony before Congress last summer, FedEx founder Smith urged the nation to adopt a comprehensive program to encourage affordable electrification of local transportation to foster more domestic energy production, less reliance on imported oil and an overall reduction of greenhouse gas emissions.

In his annual report to shareholders, Smith noted that FedEx has devoted much time and money this year to advocating a shift in how the U.S. powers its transportation sector — by using electricity as the power source for short-haul ground vehicles.

"Electricity is diverse, domestic, stable, and a fundamentally scalable energy source with fuel inputs almost completely free of oil," Smith noted.
Vehicle miles fueled by electricity emit less carbon than those fueled by gasoline, even if all of the electricity used to charge the vehicle is generated through conventional sources, he added. High penetration rates of grid-enabled vehicles propelled by electricity and stored onboard in a battery "could radically reduce" oil consumption in the United States," Smith noted.

"Electric vehicles would strengthen our economy, reduce national security and economic risks, and dramatically reduce emissions of greenhouse gases," Smith said flatly.

FedEx says it has the industry's largest fleet of hybrid electric package-delivery trucks and it is expanding that fleet, but not just by buying new hybrids. It also is expanding the useful lives of some conventional diesel trucks by retrofitting them with hybrid electric drive trains.

These electric trucks make dollars as well as sense. They are particularly well suited for densely populated, moderate-climate urban areas, where FedEx says they cut direct operating costs by 60-80 percent per vehicle mile. As the capital costs of these electric vehicles come down — and their battery capacity and range go up — FedEx officials say they will convert more of its fleet to electric.

Mitch Jackson, Fed Ex's vice president, environmental affairs and sustainability, said although electric trucks are still in their infancy, he thinks they have a bright future in the mix of alternative energy vehicles. Down the road, he said, he sees the possibility charging electric vehicle fleets with low- or zero-emission electricity generated on site by such innovations as solar electric power. It already has a solar-powered hub in Oakland, Calif.

"We have a goal of improving our overall fleet fuel mileage by 20 percent by 2020," said
Deborah Willig, a FedEx spokeswoman. "New technologies and new initiatives are a major part of that.

UPS recently deployed 200 next-generation hybrid electric delivery trucks in eight U.S. cities. These hybrid electric vehicles (HEVs) join roughly 20,000 low-emission and alternative-fuel vehicles already in use. These trucks can yield a 35 percent savings in fuel costs, according to Bob Stoffel, UPS senior vice president of supply chain, strategy, engineering and sustainability.

He said these 200 new HEV delivery trucks are expected to reduce fuel consumption by roughly 176,000 gallons over the course of a year compared to an equivalent number of traditional diesel trucks. The hybrids also should reduce by 1,786 metric tons the amount of CO2 gases released annually into the atmosphere.

The UPS hybrid power system utilizes a conventional diesel engine combined with a battery pack, saving fuel and reducing pollution-causing emissions. The small diesel is used to recharge the battery pack and to add power when necessary. They also use regenerative braking so that the energy generated from applying the brakes is captured and returned to the battery as electricity. That's the same technology used in the popular Toyota Prius, which can get up to 50 miles per hour in city traffic. The combination of clean diesel power and electric power, supplemented by regenerative braking, allows dramatic improvements in fuel savings and emissions reductions.

America's shippers already are going green. Led by Wal-Mart, the world's largest retailer, shippers are asking transportation companies to join in the revolution. Wal-Mart wants to save $3.4 billion by forcing suppliers to reduce packaging materials by 5 percent, which will have a profound effect on transportation companies' bottom line as truckers have traditionally charged by weight of shipments.
Wal-Mart isn't alone. Staples recently installed speed governors on its private fleet, reducing top speed to 60 miles per hour, which it says increases fuel mileage by 25 percent, saving at least 500,000 gallons of fuel a year.

Trucking companies are slowing down as well. Schneider National, the nation's second-largest truckload carrier, has reduced the speed of its single-driver trucks to 60 mph. That saves Schneider about 3.75 million gallons of fuel annually, or nearly $12 million, taking out as much as 83 million pounds of CO2 emissions.

Trucking companies are expected to consume approximately 55 billion gallons of fuel this year, including diesel and gasoline. That will make trucking's total fuel tab about $150 billion, close to an all-time record. Regional trucking giant Con-way has enacted similar reduced speeds to 62 mph, saving 3.2 million gallons of fuel a year.

After labor and equipment, fuel is the third-highest cost for a motor carrier. The average truckload carrier spends about 12 to 14 percent of its revenue on fuel, with the average LTL carrier spending perhaps 6 percent (The difference is because of the longer lengths of haul of a TL carrier, typically over 1,000 miles).
President Obama signed a presidential memorandum that for the first time would set mileage and pollution limits for big trucks, set to take effect with the 2014 model year. Although heavy trucks comprise just 4 percent of vehicles, they account for perhaps as much as 21 percent of air pollution from mobile sources. Heavy trucks consume 16 percent to 22 percent of this nation's fuel supply, or about 54 billion gallons of fuel annually.

Slower speeds also translate into safety. Trucking-related fatalities plunged 20 percent last year to 3,380, an all-time low, according to the National Highway Traffic Safety Administration. That 20 percent drop was the fourth straight year of declines and the biggest year-over-year drop since records were dept, NHTSA said, citing better safety habits of truck drivers and companies.

Los Angeles, in particular, and California in general, are leading the movement to make freight greener. The ports of Los Angeles and Long Beach, the busiest in the nation, are pushing a "Clean Trucks Program," would shift the responsibility of operating clean trucks from the drivers to the trucking companies. A federal judge recently upheld the ports' plan to replace some 16,000 old diesel trucks serving the ports with newer trucks, under a plan to reduce emissions by more than 20 percent.

Trucks and trailers have been redesigned and equipment specifications changed to reduce weight. Con-way Truckload, for example, has redesigned the specifications for its trucks, lightening them by 670 pounds. It says that will save nearly 12,000 gallons of diesel fuel a year.

Of course, no one (just yet) how to power an air freight aircraft with electricity. But Fed FedEx has a goal of getting 30 percent of its jet fuel from alternative fuels by 2030, an initiative it calls "30 by 30."

Aviation represents a great opportunity for a transition to renewable fuel sources because the infrastructure requirements are much lower. There are about 250,000 gasoline or diesel fueling points in the world, but there are only about 1,700 major aviation fueling points, according to FedEx chairman Smith.

Transitioning aviation to alternative fuels will be "much easier" than surface transport if renewable fuels become cost effective, Smith told his company shareholders, adding: "The prospects look brighter every day, with jet fuel already being produced from algae and plants such as jatropha and camelina, albeit at cost levels that are not yet competitive with petroleum."

But as the cost of imported oil rises, these alternative fuels are looking better and better.
September 30, 2010
About the Author
John D. Schulz John D. Schulz has been a transportation journalist for more than 20 years, specializing in the trucking industry. John is on a first-name basis with scores of top-level trucking executives who are able to give shippers their latest insights on the industry on a regular basis.
Subscribe to Logistics Management Magazine!
Subscribe today. It's FREE!
Get timely insider information that you can use to better manage your entire logistics operation.
Start your FREE subscription today!
Latest Whitepaper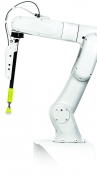 Warehouse Management Systems (WMS) / Inventory Management Technology: 6 Trends for the Modern Age
Here's how the next generation of warehouse and inventory management systems are evolving to help logistics operations operate more efficiently and improve their bottom lines in our brave, new digital age.
Download Today!
From the March 2018 Logistics Management Magazine Issue
Reverse Logistics in the "Age of Entitlement"
Logistics Management's Viewpoint on E-commerce: Leveraging available tools
View More From this Issue