Intermodal: Getting serious about multi-modal optimization
Intermodal is becoming increasingly more viable as logistics managers find themselves under pressure to keep costs down and improve supply chain operations. But how can shippers wring out its full value?

Brooks Bentz
·
October 1, 2013
Anyone who's paying attention to market trends in freight transportation knows about the remarkable growth intermodal has had since the 1980 enactment of the Staggers Act, ushering in deregulation of much of transportation.
Prior to its passage, "Piggyback," as it was then called, was the odd man out in a world of "boxcar" railroading. In their 2012 edition of Railroad Facts, The Association of American Railroads (AAR) reported that the entire rail industry moved just a little over 3 million units (trailers and containers) in 1980. In 2013, the forecast based on data provided by the Intermodal Association of North America (IANA), which tracks intermodal business activity in detail, estimated that volume may top 15 million this year.
Deregulation provided the catalyst for railroads to respond aggressively to declining merchandise carload volumes with creative pricing and marketing of intermodal services. For instance, the hard-charging growth in intermodal began to reconvert highway traffic to rail. That growth has driven a sustained spurt of rail industry investment in service improvements, adding capacity and new terminals.
A bellwether illustration of the magnitude of these improvements has been seen in the return of motor carrier traffic to the rails. In 1989, J.B. Hunt and the former Santa Fe (prior to the BNSF merger) forged the "Quantum" deal that reignited partnerships between railroads and motor carriers.
This afforded trucking companies the ability to substitute rail for the long-distance (typically over 1,000 miles) portions of their line-haul business. Recently, several carriers took steps to improve service and schedules in the shorter-haul (500-750 mile)—a trend driven in part by better infrastructure, newer terminals, and the rising cost of fuel which together are making intermodal even more attractive.
So what's the punch line? Intermodal may be a progressively more viable contender for helping to improve supply chain performance. The second key point is that intermodal is likely to grow as services continue to broaden and improve, while the major railroads commit large amounts of capital dollars to improving infrastructure and service.
Consequently, intermodal could become more useful to shippers as they continue to be under pressure to keep costs down and improve their supply chain operations.
Wring out value
So what does that mean for shippers who have either used intermodal without wringing out its full value or for those who haven't tried it yet?
In the classic 1988 movie "Bull Durham," catcher Crash Davis advises rookie pitcher Ebby Calvin "Nuke" LaLoosh: "Baseball is a simple game: You throw the ball, you hit the ball, you catch the ball." Well, freight can also be seen as a simple game: You pick up the freight, you haul the freight, you deliver the freight. The devil, as they say, is in the multi-faceted details.
The real key to making this work to a shipper's advantage involves developing capabilities in at least two key areas, both of which focus on value realization. Executive management teams generally expect a solid value proposition, so making this part of any transformational effort or even just a functional improvement is an essential consideration.
In our "View of Logistics," we paint a picture of the primary things shippers should explore to be better positioned to "get it right" in an integrated fashion. While this is a comprehensive view of end-to-end transportation management, the key buckets of value reside predominantly in two areas:
Sourcing and optimization. More than rate shopping, this involves a holistic, multi-modal re-engineering and optimization of the complete transportation network. This essentially takes the market-basket of freight flows (inbound, outbound, inter-facility) and puts them in front of the market. Ideally, the market can then tell you what it is worth through "expressive competition."
Expressive competition is rooted in the ability to incent the buyer to select the seller from a field of competitors by the seller's creative "expression" of incentive pricing based on combining offers ("combinatorial pricing") and bundling key elements of the shipper's volume together to produce economically attractive offerings. From there, you may be more able to optimize your network in terms of price, capacity, and service.
Operational execution. Focusing on planning and optimization in the following important areas, shippers evaluate the use of the asset's (trailer, container) capacity, meaning loading efficiency, and cube utilization; and use of the asset itself to properly and dynamically route and schedule the asset to make the most of its time on the road (rail, water, or air).
Building the control tower
So, how do shippers do this? A transportation control tower (TCT) can be designed to efficiently ship and monitor a shipment while in transit as it crosses various modes of transportation. It can be done in-house, out-sourced, or via a hybrid model of the two.
A TCT is not a fixed operating model, but rather a custom fit in an off-the-rack world to execute transportation management in an integrated manner. Managing end-to-end transportation is the core function of a TCT, which is an optimal blend of transportation best practices and enabling decision-support technology.
The key attribute is that the TCT concept helps enable the optimization of modal choice to potentially gain the best service and capacity at the best price to fulfill an organization's supply chain requirements.
Intermodal can be a critical element in the maximization of value. The question is how to harvest that value most efficiently and effectively. Two possible paths are:
Multi-echelon expressive competition: Making intermodal a priority can involve holistically re-engineering the transportation network. This is done through expressive competition, whereby intermodal is added to the sourcing of network transportation capacity and evaluated against other ways of moving the freight in terms of price, service, and capacity. In the table shown below, each lane has pricing, capacity, and service for solo truck, team truck and intermodal.
When running various optimization scenarios, different levers can be pulled to achieve different results (e.g., low-cost scenario, best-service scenario, maximizing intermodal, limiting teams to 20 percent on any lane, etc.)
This may also provide immense flexibility to design a cost-effective transportation service network, while also delivering the service needed to achieve customer satisfaction.
Blended Service: The shipper may use multiple service options on a lane or set of lanes to cover a variety of service options to enhance their ability to dynamically make the best choices for a given set of circumstances.
For example, service requirements may demand truck delivery on certain lanes. But trucks arriving at a destination on a Saturday or Sunday night when the delivery must be made on Monday is a wasteful use of capacity, when an intermodal move—even with a longer transit time—might also provide a Monday delivery. The only way these types of opportunities may become visible and thereby actionable is by looking at the network holistically.
The concept of the TCT is not new. What has arguably made it a much more powerful tool is technology that enables decision-support to make it easier to connect with trading partners (carriers, forwarders, 3PLs, etc.) To many, the mention of a "control tower" may connote a power grab by one faction of an organization, but this need not be the case, unless a highly centralized model is viewed as desirable.
One of the critical factors in getting it right is the blueprinting process used to determine what makes sense to centralize and what makes sense to keep in the hands of local or regional operations people. Essentially, each organization would determine where to draw the line between centralized and decentralized functions, and the answer may be different for everyone.
The objective is to provide everyone who is making decisions, strategic or tactical, with the elusive 'single version of the truth' view of data and what is happening across the organization.
Another key factor involves implementing the best decision support technology to help enable sound and practical optimization of complex networks.
Rather, the objective here is to develop a dynamic operating model that can flex with changes in operational requirements stemming from customer needs or any number of other issues that can arise over time—carriers leaving the market, changes in the cost of fuel, new vendors.
The bottom line is that intermodal transportation is likely to be a progressively more important catalyst for the improvement of supply chain performance. Devising a strategic plan of attack, using intermodal, will be a beneficial way to achieve success.

Brooks Bentz is Managing Director, Supply Chain Transportation, Accenture; Scott Fata is a Senior Manager at Accenture
October 3, 2013
About the Author
Brooks Bentz Brooks Bentz is a Partner with Accenture, Scott Fata and Margaret Tedlie are Senior Managers in the North American Fulfillment Practice in Supply Chain Management
Subscribe to Logistics Management Magazine!
Subscribe today. It's FREE!
Get timely insider information that you can use to better manage your entire logistics operation.
Start your FREE subscription today!
Latest Whitepaper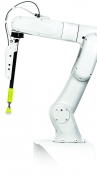 Warehouse Management Systems (WMS) / Inventory Management Technology: 6 Trends for the Modern Age
Here's how the next generation of warehouse and inventory management systems are evolving to help logistics operations operate more efficiently and improve their bottom lines in our brave, new digital age.
Download Today!
From the March 2018 Logistics Management Magazine Issue
Reverse Logistics in the "Age of Entitlement"
Logistics Management's Viewpoint on E-commerce: Leveraging available tools
View More From this Issue