Less-than-Truckload Market Update: Profitability improving
With pricing power back in the hands of the rejuvenated LTL sector, carriers are now laser focused on margins while concentrating on profitable freight.

John D. Schulz
· August 1, 2012
All current reports and analysis of the $33 billion less-than-truckload (LTL) sector indicates that the sector is enjoying a slow, yet uneven recovery from the depths of the Great Recession. With revenue growth on the back burner, top LTL carrier executives and analysts say that the top priorities are now yields and pricing.
David Ross, trucking analyst for Stifel Nicolaus, calls the LTL recovery "slow" and "choppy," yet he's predicting 1 percent to 3 percent annual growth in revenue at least through 2014. As a result, profitability is improving.
A recent analysis by Satish Jindel, principal of SJ Consulting, one of the leading trucking analyst firms in the country, shows that year-over-year operating margins of the top publicly held LTL carriers jumped 3 percent in this year's first quarter, with revenue per hundredweight (excluding fuel surcharges) up 2.6 percent.
In fact, profits are coming, but are uneven. The top publicly held LTL carriers had a 0.7 percent operating margin in the first quarter this year, although that figure was brought down by continuing losses at unionized carriers YRC Worldwide and ABF Freight System. Still, that first quarter figure was the first positive earnings for the publicly held LTLs in four years.
"However, yields are a good bit away from where they need to be," says Ross, adding that the pricing pendulum has swung back in favor of LTL carriers as they try to execute their strategy of raising profitability. "Manufacturing has been growing, which has helped, and carriers are generally choosing to raise rates, improve operations, and expand margins rather than add capacity, which is allowing for the rate increases to continue," adds Ross. "Volume is always important, as LTL is a network business and carriers need density."
Most LTL carrier executives say privately that there is currently at least 10 percent overcapacity in the marketplace. But there are a few network "pinch points" where capacity needs to be added or rates raised. And in some bad news for shippers, carriers say that they are increasingly shedding low-margin business in order to concentrate on their more profitable accounts.
Still, top LTL carrier executives are more bullish now than they've been in at least four years. Part of that optimism stems from newfound pricing discipline seen by virtually every carrier in most lanes.
"The industry seems to have found some religion on pricing," says Doug Stotlar, president and CEO of Con-way Inc, "and growth is now our core strategy. Do we want to grow the business 1 percent to 2 percent a year? Yes. But our focus now is on margin expansion and return on invested capital."
Analysts and executives say that there are three major market drivers nowadays—macroeconomics, capacity (trucks and drivers), and tougher rate negotiations—which will dictate LTL profitability over the next 12 months to 18 months. Logistics Management recently gathered the insight of a number of LTL market leaders to find out how they're coping with each of these critical factors.
It's still the economy…
The LTL business is a derived demand industry, highly cyclical and inexorably tied to overall economic conditions in the U.S. The overall economy appears to be softening, and year-over-year LTL industry volumes and rates have begun trending down.
Shippers and carriers both say that the U.S. is in midst of global macroeconomic uncertainty; and in turn, top LTL executives are seeing choppy freight demand. U.S. No industry segment seems to be doing exceptionally well, though carriers hauling auto-related materials report that business is fairly strong.
"Business is fair but very erratic," says Myron P. "Mike" Shevell, chairman of the Shevell Group and parent of Northeast regional LTL New England Motor Freight (NEMF). "You go through periods where you think it's going to rock and roll, and then it dies. We're hoping to get a shot in the arm later this year, but who knows."
Because of numerous false starts, LTL executives don't have much faith in even short-term economic forecasts. "Economic projections for the near-term appear less than stellar," says Jim Keenan, ABF's senior vice president of sales and marketing. "I believe LTL companies and shippers alike are feeling the slight breeze of an economic headwind, and likely will until world markets settle down."
All LTL carriers operating in a highly cyclical business with high-cost terminal infrastructure and expensive trucks "that depreciate whether they are fully utilized or sitting idle," says Steve O'Kane, president of A. Duie Pyle, another top Northeast LTL carrier. "As the economy slows, volumes drop, incremental costs increase," O'Kane says. "While these incremental costs increase, economic slowdowns create competitive pressures to reduce prices to put that idle capacity to work. So the slowing economy is top on my list of major impact items."
For the LTL sector to return to profit margins of the pre-Great Recession era, it would require either a burst of robust economic growth, which is unlikely, or the bankruptcy or cessation of one or more of the weaker unionized carriers, which is also unlikely. Until then, carriers are merely coping with the hand they are dealt.
"We're all still adapting and adjusting to what the new normal actually is," says Wayne Spain, chief operating office at Averitt Express multi-regional LTL giant. "We've seen signs of a recovery, but it's slow."
Is there too much capacity?
Analyst Ross says carrier capacity discipline is the key to LTL profitability. At this point in 2012, carriers are saying that capacity is, more or less, in alignment with demand—largely due to the downsizing of YRC Worldwide. Because of the Great Recession and more than $2 billion in losses the last five years, YRC has reduced itself from a $9 billion carrier to one that is projected to do about $5 billion this year.
"Taking $4 billion out of the LTL market is akin to closing a company the size of Roadway," says Con-way's Stotlar, referring to the LTL giant that was absorbed during the Yellow-Roadway merger nine years ago. "Real capacity has come out of the LTL environment, and that's the single best thing to happen to LTL carriers. We are right at capacity now, and margins are still not adequate," he says.
That, in turn, is causing carriers to re-examine their capital expenditures for new trucks. If fleets buy trucks, it's merely replacement—not adding any real capacity. "Until we get decent returns on capital, why should we be taking our shareholders' money to buy trucks?" Stotlar asks.
Along with rolling stock, the other factor affecting capacity is an adequate supply of drivers. The effects of CSA, the government mandated driver-monitoring program, are just now being felt, and there remains the possibility of a reduction in effective hours of service, which the government is studying.
Demographics, mandatory drug testing, and other factors are working against the industry as well, carriers say. "We simply are not producing enough drivers to fill the ranks of those leaving the profession," says O'Kane. "And this driver tightness exists in an economy with 8.2 percent unemployment. With a healthier employment level, there will be heightened demand for drivers and likely less supply as some drivers return to construction or other trades."
Proactive carriers aren't waiting. Con-way, for instance, has begun driver training schools where it recruits promising dock workers and trains them to get their Commercial Driver's License. A. Duie Pyle puts talented dock and warehouse employees through a 10-week program at its driver training academy. O'Kane says it costs more than $20,000 per driver to train new drivers, but it's worth it. "We find the market for drivers challenging at 8.2 percent unemployment," he says. "What will good economic times bring for those carriers that do not provide the high quality jobs that we provide?"
Drivers are often the face of the company and reflect, poorly or otherwise, on how a carrier treats its customers. "We are in a people business and the carriers that have the highest quality of people generally operate in the top percentile," says Pitt Ohio President Chuck Hammel.
Asking shippers to do their part
Interestingly, many leading carrier executive said rate negotiations with shippers increasingly are taking on greater importance. With capacity tightening and volumes increasing, carriers can afford to be more discriminating at what freight they haul and at what rates.
"We're getting murdered by every kind of cost," says NEMF's Shevell. "When I bought a new truck in 2006, it cost $65,000. That same truck today costs $100,000. Everything is up—fuel, driver pay, insurance, tolls, terminals. You can't build a new terminal anywhere in the Northeast today because of exorbitant cost and regulations. The only way we recover that is through rate increases."
Hammel of Pitt Ohio, a $305 million regional carrier, says the biggest challenge his company now faces is how does he keep rates stable while still offering the highest levels of service. "Our salaries, benefits, tires, truck parts have and continue to increase, yet customers balk during discussions of rate increases," he says. "We know how important low rates are to our customers, so we constantly look for ways to reduce our costs of doing business."
Technology and operating efficiency helps, Hammel says. He says the best LTL operators do a few things differently. "One way is that they use the newest and best technology to reduce any manual intervention possible," he says, adding that Pitt Ohio uses several different business intelligence tools.
Analyst Ross says that because carriers are less hungry for market share and more focused on margins, pricing, and operating efficiencies are the "chosen paths" to profitability. Density should come later, he adds. Carrier execs say that it's always a balancing act to find the right levels of pricing and service to each customer.
"Finding balance in pricing continues to put pressure on carriers," says Averitt's Spain. "There is value in services we provide, and we know our customers are looking for ways to take cost out of their supply chains."
ABF's Keenan adds that shippers are just now seeing results of strategies adopted by LTL carriers during the recession. The winners, he said, were those carriers that continued to invest in new services despite financial challenges.
"Those who invested in their business models are unveiling new dimensions to their service offerings, and able to provide new value to customers," says Kennan. "This is important because shippers are emerging from the Great Recession with new demands placed on their businesses."
Bottom line: Rates are rising. Analysts Ross and Jindel are predicting LTL rate increases in the 3 percent to 4 percent range for the next year or two. Most LTL carriers have taken a 6.9 percent general rate increase, effective midsummer. In the past, discounting has taken away about half that hike, but this year it appears that pricing power belongs to the carriers.
"We believe pricing power should remain with the carriers as long as capacity and pricing remain rational," Ross says.
About the Author
John D. Schulz John D. Schulz has been a transportation journalist for more than 20 years, specializing in the trucking industry. John is on a first-name basis with scores of top-level trucking executives who are able to give shippers their latest insights on the industry on a regular basis.
Subscribe to Logistics Management Magazine!
Subscribe today. It's FREE!
Get timely insider information that you can use to better manage your entire logistics operation.
Start your FREE subscription today!
Latest Whitepaper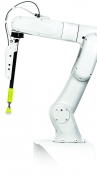 Warehouse Management Systems (WMS) / Inventory Management Technology: 6 Trends for the Modern Age
Here's how the next generation of warehouse and inventory management systems are evolving to help logistics operations operate more efficiently and improve their bottom lines in our brave, new digital age.
Download Today!
From the March 2018 Logistics Management Magazine Issue
Reverse Logistics in the "Age of Entitlement"
Logistics Management's Viewpoint on E-commerce: Leveraging available tools
View More From this Issue