Lift trucks: Financing for flexibility
With the economy warming, fleet owners are navigating a new array of customized financing options as their fleets return to normal utilization.

Josh Bond, Senior Editor
·
July 1, 2013
In recent years, leasing has grown in popularity and is now the preferred method for acquiring new equipment. However, many of the features that make leasing a cost-effective way to procure lift trucks and optimize operations can, if poorly managed, create even more problems.
For example, the end of the lease term presents a great opportunity to reevaluate a fleet and upgrade to the latest equipment. On the other hand, it can also signal the beginning of unnecessary monthly renewals and penalties for overages.
The key challenge when designing the right lease agreement is "uncertainty." When signing on the dotted line, how can a fleet owner possibly know what utilization will look like in five years? Thankfully, the uncertainty is now centered around how much more the lift trucks will be used, not how long they'll stay idle.
"Customers feel as if they're getting back to normal utilization, and they're hoping it stays that way," says Bob Piot, national sales and marketing manager for Toyota Financial Services. "Once the economy warmed up, the hours started going on those lift trucks pretty fast; however, they're really not sure whether what happened in 2012 will happen again."
Leasing on the rise
What happened in 2012 was a continued growth in forklift sales—and a continued growth in the number of those sales that were structured as leases.
Approximately 65 percent of all new purchases are acquired through a lease versus cash, according to Jim Kelly, senior managing director of equipment finance for GE Capital. Currently, 75 percent of those are fair market value leases, says Kelly, as distinct from lease-to-own arrangements.
The popularity of leases is not an accident. Following the economic downturn, finance companies and equipment manufacturers sought to stimulate sales with a growing array of new, more flexible lease structures. Although customers are more able than ever to tailor an agreement to provide the best possible value, Piot believes that the proliferation of options has become a problem.
"A lot of these programs are complicated and have confused customers who are not savvy," says Piot. "Some who were looking for low payments have ended up paying more, and spending more overhead in their accounts payable department."
After having been burned by leasing in the past, some customers have again transitioned from paying cash up front to leasing equipment, says Tina Goodwin, director of financial services for NACCO Material Handling Group. "Some were larger national accounts that had leased long ago and had no interest in doing it again," she says. "We took them through an analysis of just the pure financing savings, not including any maintenance, and the savings were substantial. At a minimum, you will save 5 percent and probably closer to 10 percent on equipment costs."
Capturing and predicting utilization data
The best leases match the term to the economic life of the truck, which is generally 10,000 hours of use. Assuming the lift truck will be used five days a week for eight hours a day, that's 2,000 hours per year for a lease term of five years.
However, as too many have learned the hard way, that assumption is a problem. Over-utilization leads to increased maintenance costs, increased downtime, and end-of-term penalties. Under-utilization equals money unnecessarily spent.
"In the past, lessees would have typically entered into a lease for 2,000 hours per year—the traditional annual usage—whether they thought that they would utilize it or not," says Kelly. "Today, lessees are looking to past utilization, coupled with their expected future needs, to derive their annual usage hours tied to the lease."
Nick Adams, business development manager for the Mitsubishi Caterpillar Forklift America fleet services group, agrees. "I have seen companies where procurement folks structure leases with a term and annual usage that is not in sync with the maintenance program term and annual usage as designed by operations," he says. "When they're out of sync, it usually results in additional costs to the company that could have been avoided."
Adams says that he's seeing more and more companies form cross-functional "decision committees" that are made up of both procurement and operational management people. The perception is that this approach complicates or extends the procurement process, says Adams, but it also reduces costs and significantly helps reduce downstream issues.
Detailed usage data is an essential foundation for procurement and maintenance to stay on the same page. Many customers are seeing the benefit of adding wireless forklift fleet and operator management systems to their equipment, says Jeff Bailey, director of Crown Credit Company. "These types of systems collect valuable data that can be analyzed to help reduce maintenance cost," he says. "This information also helps the procurement department determine when to replace equipment and the quantity needed."
Although new technology and telemetry units can enhance the quality and variety of utilization data captured, Bob Chambers, regional account manager for Hyundai Forklift, says that the discovery process does not need to be complicated. "If you're not looking to a third party to help, just get a spreadsheet and start looking."
Accurate data can allow a customer to dial in a 3,000-hour lease or a 700-hour lease as appropriate to each lift truck. Brian Markison, senior manager of national accounts for UniCarriers Americas (formerly Nissan Forklift) offers an additional best practice, suggesting the term should consume only 80 percent of the economic life of the lift truck.
"A five-year term at 2,000 hours per year will sap 10,000 hours, or substantially all of the unit's usable life," says Markison. "This can leave users at a wall at the end of the term, with few affordable options for extensions. A four-year term at 2,000 hours might make better sense, with plans to evaluate options when the time comes."
Preventing end-of-term dilemmas
Not having a plan for the end of the lease term is where even a perfectly tailored agreement can go wrong. "A lease should force you to look at things at the end of the term," says Chambers. "That can be a great tool for evaluating the state of the equipment and the fleet, but is too often a missed opportunity."
"One thing that many large lessees have issues with is lease expiration tracking," says Bailey. "Many times the leases go past maturity, which ends up costing additional maintenance money. Mom and Pop businesses can benefit from the same thinking."
Markison recommends that large fleet owners begin planning at least six months to nine months before the end of the term. "Check the lead time for your own internal approval processes and work backward from there," he says. "Whether leasing or buying, the challenge is getting through the capital approval process fast enough or deciding ahead of time what their triggers will be for action."
For many, delays around lease renewals have to do with the relative difficulty in securing capital expense dollars, even as maintenance dollars are easily found and spent. "I've seen customers who had short-term rentals for 18 months to 24 months," says Markison. "Getting capital expense money was hard, and the short-term view prevailed. There was personnel turnover and they took the path of least resistance. They were paying 30 percent or 40 percent more than they would have been paying if they were in the right lease."
It may be that the equipment has been under-utilized, and it doesn't make sense to replace it at the end of the term. In this case, default month-to-month lease extensions are rarely the best option. It's often possible to negotiate a new lease term and potentially end up with an even lower monthly payment, according to Goodwin.
"We saw a lot of customers over the last few years who extended their leases month to month," says Goodwin, who notes that a lot of customers were in a wait-and-see mode from 2010 through last year. "They had a lot of under-utilized equipment as a result of the downturn. We're to the point now where we're seeing equipment come back that has been extended for a couple of years, and they're finally confident and financially comfortable enough to return it. That's a new trend."
The new agreement
Those finally getting around to replacing equipment will enjoy a variety of options that were not available to them five years ago, such as non-traditional lease terms, early termination option leases, flex leases and lease-by-the-hour leases.
"Many customers are asking for some degree of flexibility in the lease that either allows them to adjust the fleet to the right specifications on the fly or return equipment early—at a reduced cost—should their business needs decline," says Bailey.
As opposed to "ballparking" a 36-, 48-, or 60-month lease assuming a certain number of hours per year, customers can expect dealers and finance partners to present a much more nuanced approach, especially when accurate utilization data has been collected. Traditionally, leases were ideal for customers with utilization in the 1,000-hour to 3,000-hour range. Now, those running 700 hours who might have had to rely on rentals to meet their needs can enter into lease agreements, according to Toyota's Piot.
The problem with renting is that, with intermittent periods of heavy usage and idle time, it's hard to nail down costs over the long term. Leases offer the benefit of predictable costs, and often contribute to significant overall savings. The move from renting too much to leasing just right could potentially halve your fleet costs, Piot says.
With detailed data in hand, a customer might also find benefits beyond structuring the right lease term for the utilization. Markison offered the example of customers who have worked with their finance partners and equipment manufacturers to guarantee the residuals at the end of the lease.
In other words, they know utilization and working conditions with such certainty that they also know the value of the truck at the end of the term. This eliminates the need to finance credit risk, which can create as much as a 2 percent reduction in the interest rate. For a $20,000 lift truck, that adds up to a savings of nearly $1,300, or 7 percent, in lease costs over five years.
"This does not even require advanced fleet management technology or practices on the part of the customer," says Markison. "It just takes a customer savvy enough to know it's an option."
Advanced telemetry, on the other hand, might facilitate "power by the hour" options that allow a lessee to only pay over a lease term for the hours that they utilize the lift truck. If a lift truck is used for 20 hours one month, the customer will be billed for 20 hours. Goodwin says that such programs enable true matching of the lease term to the economic life of the truck, as well as true matching of a customer's expense to their revenue.
"Recently, lease-by-the-hour programs are on the cusp of being more mainstream as the key to its success for both the lessor and the lessee is the accurate and cost effective capture of usage data," says Adams.
The key to fleet savings with regard to financing, says Markison, is to ask questions and be ready to answer them when a dealer or sales representative inquires. "Don't assume you only have one option," he says. "It's a matter of investing some time to explore."
July 16, 2013
About the Author
Josh Bond, Senior Editor Josh Bond is Senior Editor for Modern, and was formerly Modern's lift truck columnist and associate editor. He has a degree in Journalism from Keene State College and has studied business management at Franklin Pierce University.
Subscribe to Logistics Management Magazine!
Subscribe today. It's FREE!
Get timely insider information that you can use to better manage your entire logistics operation.
Start your FREE subscription today!
Latest Whitepaper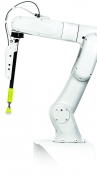 Warehouse Management Systems (WMS) / Inventory Management Technology: 6 Trends for the Modern Age
Here's how the next generation of warehouse and inventory management systems are evolving to help logistics operations operate more efficiently and improve their bottom lines in our brave, new digital age.
Download Today!
From the March 2018 Logistics Management Magazine Issue
Reverse Logistics in the "Age of Entitlement"
Logistics Management's Viewpoint on E-commerce: Leveraging available tools
View More From this Issue