Logistics-transportation earnings: FedEx reports strong Fiscal fourth quarter performance
Package growth, Asia and Latin American volumes help pave the way for solid quarter

Jeff Berman, Group News Editor
·
June 16, 2010
FedEx said today that net income of $419 million for the fiscal fourth quarter was up significantly from an $876 million loss for the same time frame a year ago. And for the full fiscal year net income—at $1.18 billion—was up from fiscal year 2009's $98 million.
Quarterly revenue of $9.43 billion was up 20 percent from $7.85 billion last year, and operating income at $696 million was up from an operating loss of $849 million a year ago. FedEx reported earnings of $1.33 per share compared to a loss of $2.82 per share a year ago, which was in line with Wall Street analysts' estimates of $1.20-$1.38 per share.
In a conference call with Wall Street analysts and member of the media earlier today, FedEx chairman, president, and chief executive officer Frederick W. Smith said FedEx finished the fiscal year with positive momentum following gradual economic improvement during the fiscal third quarter and a strong fourth quarter.
"Package volume grew significantly as major global economies began emerging from the recession in the second half of Fiscal Year 2010," said Smith.
"In addition to being aided by the economic recovery…we were able to successfully navigate the economic downturn for several reasons."
Among these reasons was a commitment by the FedEx team to come out of the recession stronger and in a better competitive position. Smith explained that FedEx made calculated decisions during the recession so it could leverage its unique global network and take advantage of the economic recovery it knew would come, Smith said.
Other reasons cited by Smith were building and maintaining an exceptionally strong balance sheet and planning and executing a business model that puts variable cost programs—which Smith described as "shock absorbers"—in place over many years throughout the company's networks so FedEx can quickly and efficiently flex up or down to match shipping capacity to demand.
Individual unit quarterly performances: FedEx Express quarterly revenue was up 23 percent at $5.58 billion, with an operating margin of 7.0 percent, up from last year's -2.8 percent. Revenue at FedEx Ground was up 15 percent at $1.96 billion, with an operating margin of 16.3 percent, compared to 11.9 percent last year. FedEx Freight revenue at $1.23 billion was up 30 percent from $948 million last year, with an operating margin at - 2.9 percent compared to -11.2 percent a year ago.
Average daily package volumes at FedEx Ground were up 7 percent, due to increases in the B2B and FedEx Home Delivery service markets, according to company officials, with FedEx SmartPost, its "last mile" delivery service partnership with the United States Postal Service up 23 percent year. And total U.S. domestic daily package volumes were up less than 1 percent at roughly 6,916 pounds per day, and revenue per package at $15.16 increased 7.2 percent from $14.07. FedEx International Priority average daily package volume was up 23 percent at about 560 pounds per day, due to exports from Asia, and revenue per package at $54.45 was up 5.8 percent, due to lower fuel surcharges.
At FedEx Freight, daily shipments were up 34 percent year-over-year, while yield fell 6 percent, due to what FedEx cited as effects of discounted pricing.
"The good news here is that over the last two quarters air volumes went up," said Jerry Hempstead, president of Hempstead Consulting. "That's really important if you consider FedEx an indicator of economic health using their 'air' as a barometer. Let's position this in conjunction with the UPS first quarter that ended March 31. Their volume was also up 1 percent. These are the first quarters since the end of 2007 with positive year-over-year package growth."
Hempstead also pointed out that DHL Express saw revenues up 8 percent and shipments up 6 percent year-over-year for the first quarter. And though March the United States Postal Service's shipping services were up 6 percent year-over-year. Hempstead said that the global economy has at the very least stabilized if not begun its climb back up. And while a 1 percent gain in package growth is not statistically significant, he said it does indicate "the worst is behind us."
Cost cutting pays off: In 2009, FedEx implemented various cost-cutting measures to lower overall expenses, including eliminating variable compensation payouts; a hiring freeze; volume-related reductions in labor hours and line-haul expenses; discretionary spending cuts; personnel reductions at FedEx Freight and FedEx Office; and other cost reduction measures to "mitigate the effects of deteriorating business conditions such as base salary decreases effective January 1, 2009, including a 20 percent pay cut for Frederick W. Smith, FedEx Corp. chairman, president and chief executive officer, a 7.5 percent to 10.0 percent reduction for other senior FedEx executives, and a 5.0 percent reduction for remaining U.S. salaried employees, as well as a suspension of employee 401(k) company-matching contributions for at least one year.
Smith said on today's call that FedEx is reinstating some of these programs and incentives in calendar year 2010. Some which were previously reinstated include resuming merit salary increases for calendar year 2010 and a 50 percent resumption of its 401(k) company match for most U.S. employees.
Looking ahead to Fiscal Year 2011, which began June 1, Smith said FedEx expects stronger demand for its services and continued growth in revenues and earnings as global economic conditions continue to improve.
"We think the restocking process in place will continue in the short term together with gains in the consumption and equipment sectors," said Smith. "We believe the improving economy will result in a more stable pricing environment, enhancing our ability to improve yields across all of our transport segments. These yield management initiatives combined with growth in volumes will improve our margins in FY 2011."
Smith also pointed out that shipments by air are growing largely aided by the current inventory cycle that companies find themselves to lean to meet customer demand using slower modes of transport. He added that international load factors are at their highest levels since 2000, and Asian and Latin American volumes have been particularly strong.
For Fiscal Year 2011, FedEx said it projects earnings to be $0.85-$1.05 per share in the first quarter and $4.40-$5.00 for the entire fiscal year. The company said this guidance assumes the current market outlook for fuel prices and a continued moderate recovery in the global economy. FedEx is forecasting Fiscal Year 2011 capital spending to come in at $3.2 billion, which includes the expected delivery of six Boeing 777F's and 16 Boeing 757s, as well as investments in IT, vehicles, and facilities to support its global growth strategy.
"We expect continued improvement in both revenue and earnings in fiscal 2011," said Alan B. Graf, Jr., FedEx Corp. executive vice president and chief financial officer, in a statement. "Resumed growth in industrial production and global trade is increasing demand for our transportation services, and yield management remains a top priority across all of our operating companies. However, we expect the growth in earnings in fiscal 2011 to be constrained by significant increases in fixed pension and volume-related aircraft maintenance expenses, along with higher anticipated healthcare costs. In addition, our earnings guidance includes increased costs related to the planned reinstatement of various employee compensation programs."
June 16, 2010
Latest Whitepaper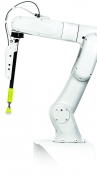 Warehouse Management Systems (WMS) / Inventory Management Technology: 6 Trends for the Modern Age
Here's how the next generation of warehouse and inventory management systems are evolving to help logistics operations operate more efficiently and improve their bottom lines in our brave, new digital age.
Download Today!
From the March 2018 Logistics Management Magazine Issue
Reverse Logistics in the "Age of Entitlement"
Logistics Management's Viewpoint on E-commerce: Leveraging available tools
View More From this Issue