Logistics news: Mid-term elections could have major impact on supply chains
Transportation interests are bracing—hoping might be a better word—for a flip in control of Congress as the mid-term elections approach with much anticipation in Washington and various state capitals. Trucking and rail, in particular, are watching the upcoming elections with high interest as their industries would be most affected by any tilt toward Republican control.

John D. Schulz
·
October 15, 2010
Transportation interests are bracing—hoping might be a better word—for a flip in control of Congress as the mid-term elections approach with much anticipation in Washington and various state capitals.

Trucking and rail, in particular, are watching the upcoming elections with high interest as their industries would be most affected by any tilt toward Republican control.

In the meantime, top industry leaders are bracing for any power shift away from Democratic control of Congress as President Barack Obama desperately tries to stem the tide away from Republican control of either the House or Senate.

In general, transportation interests say they feel a Democratic-controlled Congress means more regulation, higher taxes and higher operating costs for their companies. Privately, many transportation company executives are hoping for Republican inroads in the 112th Congress that convenes next January. Even if Republicans can't take control of either the House or Senate, privately many transport executives are hoping for enough Republican gains to at least temper what they feel is an overly aggressive regulatory agenda by Democrats.

A wild card in the equation is the chance that of a lame-duck session of Congress after the election but before next January. Past lame-duck sessions have proven that anything is possible, largely because some exiting members of Congress have nothing to lose in voting for their favorite pet projects on the way out the door of Washington.

Trucking leaders, in particular, have been proactive in anticipating any possible change in leadership as they have been in the forefront recently of preparing for any regulatory changes affecting their industry, from tighter truck driver hours of service to a requirement that all trucks be outfitted with electronic on-board recorders (EOBRs).

In fact, a coalition of five leading trucking companies recently got behind a just-introduced bill in the Senate that would require EOBRs on all trucks within three years.

"Part of our objective is to be forward thinking and to anticipate the regulatory environment is for us to meet our challenges to move much more freight in a much more congested environment in the future," says Steve Williams, president and CEO of Maverick USA, Little Rock, Ark.

"The macro issues are driving this," Williams continued. "This is part of that whole comprehensive look of the regulatory model that needs to be in place so we know how to build our Supply Chain 2.0. This gives us certain expectations of what shippers and carriers need to work on together."

Those "certain expectations" could possibly be changed if Republicans, as expected, make inroads toward regaining control of either the House or, less likely, the Senate.

First, some math:

Democrats currently own a 253-178 edge in the House, with four seats vacant. Republicans need to post a net gain of 39 seats in order to regain control of the House, which they lost on Jan. 5, 2007, after 12 years of Republican control.

Republican strategists are hopeful they can capitalize on the economic fears of some Americans, the growth of the so-called Tea Party movement and the usual losses that occur to the party in control of the White House to win those 39 net gains. Others are not so sure.

Almost certainly, the Democrats will lose some seats. Historically, that is nearly always the case when they control the White House. According to Politicsfirst.com, since 1862, the incumbent president's party has lost on average 32 seats in the House and two in the Senate during the mid-term elections.

So, if history is any guide, the Republicans will make some inroads, but will not gain enough to wrest control away from the Democrats, and House Speaker Nancy Pelosi, D-Calif.

On the Senate side, the math is even rougher for Republicans. Democrats effectively own a 59-41 edge in the Senate, counting independents Joe Lieberman and Bernie Sanders caucusing with Democrats most of the time. There are 34 seats up this election, but only 12 held by Democrats.

That would mean Republicans need to hold onto to all their incumbents and also need to win 10 of 12 Senate seats currently held by Democrats. That would seem unlikely. But highly respected analyst Charlie Cook of the Cook Report insisted recently that the "Senate was in play," telling CongressDailyAM that a GOP win in the Senate was "certainly possible" but "fairly unlikely."

"Certainly possible" but "fairly unlikely?" Talk about your Washington-ese!
"The odds still favor Democrats holding their majority, but that no longer is a given," Cook wrote in a recent column in National Journal.

So what happens to transportation regulations should control of either body of Congress shift?

Industry officials and analysts would expect that should Republicans take control of the House, the emphasis on further regulations would be severely hampered. Rep. John Boehner, R.-Ohio, would take over as House Speaker from Rep. Pelosi, and he has shown in the past to be a friend of industry in areas of fewer rules, less taxation and more industry self-regulation.

If the House and Senate were split, a possibility that likely would be more favorable to industry, as legislative gridlock likely would begin.

If the Republicans strike it rich and take control of both bodies, you might be able to hear the cheers of the GOP from your loading dock. That could mean a rollback of the President's hard-fought health care insurance reform, as well as more industry-specific regulations coming out of the transportation-related agencies.

For instance, prospects for changing the 30-year-old railroad pricing scheme that currently affects captive shippers likely would be dead, if Republicans take control of Congress. Sen. Jay Rockefeller, D-W. Va., chairman of the Senate Commerce Committee, has had a railroad "reregulation" bill sitting on the floor for nearly a year. But no action is anticipated until after the elections—if at all.

But captive shippers still have another option. The Surface Transportation Board currently is reviewing captive shippers' complaints in areas where there are few other transportation options. Not surprisingly, the Association of American Railroads is opposed to any further industry regulation, saying: "Imposing new Washington regulations will undermine the railroads' ability to sustain the private investments in the nation's rail network."

The action isn't all in Washington, either. With several governors' races too close to call, President Obama's desire to create a high speed passenger rail network over the country's freight rails' network is in jeopardy.

Funded initially by $8 billion in the President's $780 billion federal stimulus package, high-speed rail has proven to be a lightning rod for Republican criticism. Republican candidates for governor in several stakes from Wisconsin to California are opposing the plan, and have threatened to cut off funding in their states for any high speed rail projects.

In Wisconsin, Republican gubernatorial candidate Scott Walker has begun a Web site, http://www.NoTrain.com, and has begun television commercials that come right out and say: "I'm Scott Walker and if I'm elected your governor, we'll stop this train."

In California, Meg Whitman, another Republican candidate for governor, has parted ways with the incumbent Republican, Arnold Schwarzenegger, over high speed rail in the Golden State. California already has begun plans for a $45 billion rail project that would link San Francisco and Los Angeles with a train that would go up to 220 miles per hour. Whitman, a former founder of EBay, has threatened to derail the project, if she defeats former Gov. Jerry Brown in this year's election.
October 15, 2010
About the Author
John D. Schulz John D. Schulz has been a transportation journalist for more than 20 years, specializing in the trucking industry. John is on a first-name basis with scores of top-level trucking executives who are able to give shippers their latest insights on the industry on a regular basis.
Subscribe to Logistics Management Magazine!
Subscribe today. It's FREE!
Get timely insider information that you can use to better manage your entire logistics operation.
Start your FREE subscription today!
Latest Whitepaper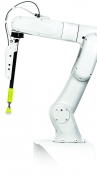 Warehouse Management Systems (WMS) / Inventory Management Technology: 6 Trends for the Modern Age
Here's how the next generation of warehouse and inventory management systems are evolving to help logistics operations operate more efficiently and improve their bottom lines in our brave, new digital age.
Download Today!
From the March 2018 Logistics Management Magazine Issue
Reverse Logistics in the "Age of Entitlement"
Logistics Management's Viewpoint on E-commerce: Leveraging available tools
View More From this Issue