Lehmkuhl takes the reins at Con-way Freight
Logistics Management Group News Editor Jeff Berman recently spoke with new Con-way Freight President Greeg Lehmkuhl and Con-way President and CEO Doug Stotlar about Con-way Freight, the LTL market, and other factors impacting the trucking industry.

Jeff Berman, Group News Editor
·
September 29, 2011
Freight transportation services provider Con-way Inc., recently announced that Greg Lehmkuhl has been named president of Con-way Freight, the company's less-than-truckload (LTL) subsidiary. Lehmkuhl takes the reins from Doug Stotlar, Con-way president and CEO, whom had been serving as interim president of Con-way Freight since August 2010.
Lehmkuhl's appointment comes at a time when Con-way Freight—and the LTL sector in general—have seen a rebound since experiencing some particularly tough times during the recession. Prior to this appointment, Lehmkuhl served as vice president of operations at Con-way Freight, and he joined the company in August 2008, coming from Con-way's third-party logistics unit Menlo Worldwide Logistics, where he served as vice president of Menlo's Automotive Group.
Logistics Management Group News Editor Jeff Berman recently spoke with Lehmkuhl and Stotlar about Con-way Freight, the LTL market, and other factors impacting the trucking industry. A transcript of their conversation follows below.
LM: How is business at Con-way Freight? Mr. Stotlar mentioned in the press release announcing Greg's appointment that Con-way Freight has "regained its footing."
Stotlar: We have absolutely regained our footing and continue to gain traction. The LTL/freight transportation recession really started in 2006. And the industry did not notice that the bottom was starting to fall out until 2007. By then, too much capacity was in place, and we all just sort of marked time until 2008, hoping we would grow out of this overcapacity situation but the bottom then fell out. The preceding few years were painful for the industry, with prices backtracking dramatically throughout the sector. There was a lot of downsizing, too.
LM: What type of downsizing?
Stotlar: In November 2008, we closed 43 locations and during the course of the downturn YRC almost singlehandedly corrected the capacity situation by basically closing a company the size of Roadway or Yellow when the downturn began. And as recently as January 2011 FedEx Freight put its two networks together in the freight environment and closed another 100 locations. A meaningful amount of capacity has come out of the industry, which has resulted in positive pricing—the first time we have seen sustained positive pricing in some time. The industry seems focused on margin improvement, and we are seeing that across the sector. It feels a lot better. On a Con-way-specific front we have focused on making our entire business a more sophisticated business and model. For 27 years, we lived on the fact that we had the best service product and were able to charge a little bit more for that. We did not have to be as sophisticated in all the other parts of our business, and this downturn kind of reset our expectations. We are focused on making every aspect of our business as good as the service product and have been focused on that for every segment of our LTL business. Greg and I have been working as partners on that endeavor since I began working on Con-way Freight in August 2010. It is quite satisfying to see it all come to fruition.
Lehmkuhl: The turnaround with the economy stabilizing and Doug taking over has been really dramatic in the company and our employee engagement and performance and just about every function and aspect of our business has materially improved. The focus to make the company more sophisticated starts with a Lean culture and starts with engaging employees and transitioning a command and control culture to one of servant leadership in which we are focused on continuous improvement in every area of our business.
LM: Let's talk about the demand side for a bit. A lot of capacity left the LTL market during the recession and during the first half of 2010 there was a tremendous inventory rebuild at play, which created a situation where demand was higher than truck availability. A year later, the economy is relatively flat. That said, what is your take on LTL market demand between now and then?
Stotlar: I can tell you what has happened and what the current situation is now, but it is tough to provide any forward visibility. That is the reality. We had too much volume in our network last year, when the economy really did recover. But in 2009 there was a strategic move made at Con-way Freight to attract some additional volume to leverage our fixed cost network. And I think it was underestimated how much concern there was by customers over the YRC situation. A lot of their customers moved their freight to Con-way quickly and by the time it got all stabilized the inventory rebuild just came over the bow again?
LM: What happened at that point?
Stotlar: We got aggressive with pricing and adjusted what we were doing for customers properly, bringing volume down in our network. We are still a little down volume-wise in our network compared to where we were last year at this time…but we are closing in on where we were a year ago. But every other aspect of what we do is materially improved from productivity and margin standpoint. Things on that front have increased and we are focused on making the business a very strong competitor in the marketplace. We follow as many economic indices as we can as a litmus test, but it does not really give us much in the way of forward visibility. With what most companies have done around their supply chains—building Just In Time networks and focusing on inventory management, when it happens, we get it. I can tell you by 5:30 p.m. how much tonnage we have in our network today and tomorrow morning when I get the revenue report I can tell you exactly how much we had today, but I cannot tell you how much we will have tomorrow.
LM: When we talk about things like yield management, having a balanced pricing strategy and culling unprofitable freight, how does that work and what are some of that major steps behind that process?
Lehmkuhl: There are really two segments to our business from a contractual standpoint. The majority of our customers are on 12 month contracts, and the minority are on our GRI or a standard Con-way contract. From a Con-way contract standpoint, which we call our 599, we increase it annually. It was increased in early August in lockstep with the rest of the industry. With the majority of our customers on 12 month contracts, what we do to approach these contracts is effectively look at each customer individually, understand what their freight needs are, they type of product they are shipping and how it fits into our network. We also look at the packaging and how it stacks and its overall profitability and contribution to our business. We look at these on a 1-to-1 basis and encourage our customers well ahead of the contract expiration date to get consensus on what the contract adjustment will be. Depending on the individual contract situation, that will determine how aggressive we are with any individual customer. Our LTL pricing team has done a good job of staying on top of those negotiations. We have been very fair with our customers and firm when we have to be to make sure we are looking out for our company. The LTL industry right now is probably more in lockstep with getting consistent rate increases, because most companies in our space are not recovering their costs of capital right now. Even with the stock market shocks going on, volumes are doing fairly well and prices are consistently marching up.
Stotlar: Any culling activity we did was really last year in the fourth quarter. We are not actively culling customers from our account base. There is some fall out that happens on a regular basis from being in this business as you take rate increases or there is a competitive dynamic out there. For a lot of different reasons, accounts move from company to company. We have not been actively trying to cull freight from the business for well over a year now.
LM: The American Trucking Associations recently reported that seasonal tonnage is fairly flat. How are you seeing volume-related trends in the market? Are things moving sideways?
Stotlar: I think that is a goods way of describing it. July was an interesting month in that the first half was very soft. The second half of the month rebounded to what we considered to be levels we were anticipating. August was just a little stronger than that, and September is a leg above August. We are seeing the normal season pattern although it may be a little bit muted. But we feel we are in an environment where it is not falling apart and not terrible. It is OK.
Lehmkuhl: With the capacity rationalization in LTL, I think most companies have enough volume in their network where they can operate very efficiently and with continued cost reductions and even moderate rate increases can be implemented.
LM: What in your opinion are the biggest challenges for trucking when we talk about the economy and industry-related regulations?
Stotlar: We are certainly impacted by both of those areas. CSA is a good regulation to be honest. It will create a more level playing field for the industry, and I like the overarching concept behind CSA. I also like the concept of tagging individual drivers behavior so that the "bad actors" cannot continue to remain employed in this industry and cannot leave one company due to bad behavior from a safety standpoint and then join another company and continue to be a danger to the public and themselves. But we have a long way to go before this becomes the real reality. For HOS, it is bigger deal for truckload than LTL. Our bigger concern is that we don't have too many runs that run into the 11th hour, which gives us a little bit of relief when other things come down the pike. Potentially mandating breaks and cutting the workday from 14 hours to 13 hours will force us to adjust how we staff labor and how we move freight during the window periods of the FAC (freight assembly center), which is where our drivers meet, cross-dock freight and then return home every night. We can staff around that issue. At our truckload unit, we have modeled a 4 percent reduction in capacity basically, given the proposed HOS changes. When we dip into the 11th hour of drive time, it is going to have a different impact on each company based on things like length of haul, HOS, where trucks run and other things. I am not too concerned about HOS becoming reality anytime soon. If the FMCSA goes forward with these changes, they are going to be sued by the industry, and if they don't they will get sued by Public Citizen and the Teamsters.
Lehmkuhl: On the LTL side, we do actively compete with truckload for larger shipments. And as capacity in truckload tightens, it will push freight into the LTL networks and support our continuing price increases that the entire LTL industry needs. Where the HOS changes would hurt us is that we use a substantial amount of outside purchased truckload to transport freight from service center to service center, specifically on coast-to-coast moves. That element of our cost structure would see inflation, relative to the rest of the truckload market.
LM: With such a large customer base with many individual variables, what are some of the biggest concerns you are hearing from your customers these days?
Lehmkuhl: The first one is fuel. Most of our customers did not budget for these current fuel levels this year. The unstable economy is also top of mind, too, as are competitor bankruptcies and how that could impact shippers' LTL capacity and medium-term pricing outlook.
Stotlar: CSA proposes some concern to customers because it does potentially limit some of the carriers they may have used in the past because of potential liabilities and for those shippers using a broker, they need to make sure brokers have vetted the carriers they use…in the event of a catastrophic accident of some type. The driver shortage issue is also a concern, as it also potentially limits truckload carriers from adding a lot of incremental capacity in the industry when volumes do pick up and that creates a more aggressive pricing environment that favors the carriers.
LM: What is your take on Peak Season prospects for this year?
Stotlar: The only real visibility I have seen with this is through our truckload unit; specific customers on the retail side have asked us to increase our trailer pools because they are anticipating increased volume and want to make sure they have adequate equipment to load on. Whether it comes to fruition or not is another matter, but I know at least they are planning and trying to cover their bases in terms of equipment availability.
September 30, 2011
Latest Whitepaper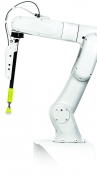 Warehouse Management Systems (WMS) / Inventory Management Technology: 6 Trends for the Modern Age
Here's how the next generation of warehouse and inventory management systems are evolving to help logistics operations operate more efficiently and improve their bottom lines in our brave, new digital age.
Download Today!
From the March 2018 Logistics Management Magazine Issue
Reverse Logistics in the "Age of Entitlement"
Logistics Management's Viewpoint on E-commerce: Leveraging available tools
View More From this Issue