December's Management Update
An executive summary of industry news

LM Staff
·
December 17, 2010
- Black Friday may have a sunny outlook. With total spending on the nation's busiest shopping day of the year up more than 9 percent annually at $45 billion, there may be cause for optimism, according to the National Retail Federation (NRF). This was reflected in the fact that 8 percent more shoppers—212 million—visited stores on Black Friday, and that the average shopper spent $365.34 compared to $343.31 a year ago. Should these trends continue into the remainder of the holiday season and beyond, it could mean good news is ahead in the form of steadier demand for freight transportation carriers and 3PLs.
- Reduce debt, raise the gas tax. A report issued by President Obama's bipartisan commission charged with reducing the national deficit­—led by Alan Simpson, former Republican Senate leader, and Erskine Bowles, White House Chief of Staff under President Clinton­—suggested to gradually increase the gas tax by $0.15 to fund transportation spending beginning in 2013. The report stated that raising the gasoline tax, which has been at 18.4 cents for gasoline and 23.4 cents for diesel and has not been increased since 1993, would "dedicate funds toward fully funding the transportation trust fund and therefore eliminating the need for further general fund bailouts." This report comes at a time when the prospect of raising the federal gasoline tax has been described as a "non-starter" multiple times as a way of increasing revenues for the Highway Trust Fund and other sources of transportation funding.
- Cartel price hike. Ocean carriers comprising the Transpacific Stabilization Agreement (TSA) announced that rates would be hiked by a significant margin next year. According to cartel spokesmen, "suggested" rate increases of $400 per 40-foot container (FEU) for cargo moving to U.S. West Coast ports and $600 per FEU for all other cargo are likely to be imposed by May 1, 2011. "It's unfortunate that this is being done before there can be any change to the Shipping Act," said Michael Berzon, out-going chairman of the National Industrial Transportation League's ocean cargo committee. "Carriers can raise rates in lockstep now without any concern that such behavior represents a violation of anti-trust laws," he added. TSA lines have further recommended full recovery of costs for other equipment sizes and improved collection of floating bunker and inland fuel charges as well as Panama Canal, Alameda Corridor, and other fixed accessorial charges.
- Air cargo uptick. A slight surge in air cargo demand has some industry analysts predicting a prolonged rebound. The International Air Transport Association (IATA) announced international traffic results for October showing a 14.4 percent year-on-year increase for freight. "As we approach the end of 2010, growth is returning to a more normal pattern," said Giovanni Bisignani, IATA's Director General and CEO. "Where we go from here is dependent on developments in the global economy." According to Charles Clowdis, managing director of transportation for IHS Global Insight, the freight sector may have reached a "turning point." The picture going forward is anything but clear, but for the time being, the recovery seems to be strengthening, analysts agreed.
- Capacity is top of mind. In an interview with LM at the Transcomp expo last month, US Xpress Enterprises Co-Chairman and President Pat Quinn said shippers have "become enlightened on capacity and are concerned about it" and view it as the biggest challenge going forward. Quinn explained that in May and June there was a lack of capacity and that there does not have to be too much of an uptick in the economy for capacity to tighten. "It's hard for carriers to justify the rate of return when considering adding capacity now," he said. And therein lies the rub, according to Quinn. "If we add a tractor and three trailers, the cost of that in 2006 was about $130,000. If we add it today, it is $195,000. Who is paying me that differential to do it? Nobody. As a consequence, until that rate of return pays itself off nobody is going to do it," Quinn said.
- Spot market still on a strong run. As has been the case in recent months, the spot market continues to post impressive gains on an annual basis, according to data from the TransCore North American Freight Index. In its most recent release, TransCore reported that spot market freight availability was up 69 percent year-over-year, representing the third straight month in which spot freight hit its highest year-over-year levels since 2005, which TransCore said was a peak year for spot market volume. August and September spot market annual gains were 75 percent and 65 percent, respectively, and October's load volume was relatively flat, with a 0.9 percent sequential gain from September. While freight volumes are showing some modest signs of improvement, TransCore said that will likely result in annual spot market comparisons heading down.
- Near-sourcing gains traction. Since issuing its study last summer, global consultancy IDC Manufacturing Insights contends that U.S. manufacturers are continuing their flight from low-wage outsourcing. "We've seen a definite reversal of strategy," said Simon Ellis, practice director of supply chain strategies at IDC. "Our study in July coincided with President Obama's pledge to concentrate on U.S. exports, so that may have had something to do with it." In any case, said Ellis, U.S. companies are favoring a "hybrid model" these days as they cut their reliance on low-wage nations. "As anyone can see," added Ellis, "the wage structure in many developing countries is changing, and it may not always be cheaper to pursue this way of doing business, especially when supply chain costs continue to rise."
- Domestic intermodal chugs along. While various freight trends have seen numerous stops and starts in 2010, intermodal transportation is not one of them, according to the results of the third quarter Market Trends report from the Intermodal Association of North America (IANA). In the third quarter, IANA stated that intermodal loadings—at 2,995,043—were up 20.3 percent year-over-year. This was ahead of the second quarter's 2,829,971 and behind the first quarter's 3,019,310. According to the report, domestic volumes—at 1,591, 227 containers and trailers—hit an all-time high in the third quarter, while domestic container shipments continue to outpace the overall economic recovery in conjunction with intermodal shipments gaining share over other modes of freight transportation.
- ATA's seasonally-adjusted tonnage up in October. As the economy continues its slow-paced recovery, the American Trucking Associations (ATA) added a dose of optimism to the overall outlook, reporting that truck tonnage in October was up for the second straight month. The ATA's advance seasonally-adjusted (SA) For-Hire Truck Tonnage index was up 0.8 percent in October on the heels of a revised 1.8 percent September gain. The current SA index is at 109.7 (2000=100). On an annual basis, the ATA said the SA is up 6 percent compared to October 2009, which is slightly better than September's 5.3 percent annual increase. The ATA also reported that its not seasonally-adjusted index (NSA), which represents the change in tonnage actually hauled by fleets before any seasonal adjustment, hit 112.9 in October for a 0.3 percent gain from September. Compared to October 2009's 109.6 NSA, the October 2010 NSA is up 3.3 percent.
- YRCW chief says company intends to counter-sue ABF Freight Systems. Less-than-truckload (LTL) services provider ABF Freight Systems (ABFS) signaled its intent to take legal action against the International Brotherhood of Teamsters, various subsidiaries of YRC Worldwide, and other entities, following a ratified labor agreement by YRCW Teamsters members. ABFS said the reason for taking legal action is on the grounds that these organizations are violating the National Master Freight Agreement that serves as the collective bargaining agreement for the majority of U.S.-based trucking employees. YRCW's agreement, which is the third one its Teamsters members have ratified going back to 2008, extends its previous agreement with the Teamsters that was slated to expire in 2013 to March 31, 2015. Some of the key components of the deal include resuming pension contributions on June 1, 2011, at a 25 percent contribution rate and a renewal of its expiring ABS facility. YRCW expects this deal to save the company $350 million annually during the duration of the agreement.
- Hectic holidays for FedEx and UPS. If forecasts are correct, December 13 and December 22 will be very hectic days for FedEx and UPS, respectively. FedEx reports that it expects to move more nearly 16 million packages through its express and ground networks on December 13. To put this volume into perspective, FedEx says about 8 million packages move through the FedEx system on an average day. Similarly, UPS expects its daily package volume on December 22 to spike by almost 60 percent to roughly 24 million deliveries.
- Green partnership. In a unique regional act of cooperation, harbor commissioners from Los Angeles and Long Beach came together for a special joint session last month, approving a new version of the San Pedro Bay Ports Clean Air Action Plan (CAAP). The 2010 CAAP Update builds upon the success of the original act that, since being enacted in 2006, has initiated a wide range of air pollution-reducing measures for the vessels, trains, trucks, and other heavy machinery used to move approximately $300 billion worth of freight through the port complex each year. The 2010 CAAP Update is part of the original pledge to ensure that the CAAP is a "living document" that will be adapted as needed to add new pollution-control measures. The 2010 CAAP Update sets even more aggressive goals for reducing air pollution and health risks from port operations.

- Bullish seaports. America's waterborne foreign trade in September continued its rebound from last year's lows, noted the American Association of Port Authorities (AAPA) last month. Though down from the preceding month, the September data reported by the U.S. Census Bureau showed healthy tonnage increases from a year ago for both imports and exports. In fact, July-September was the strongest tonnage quarter of 2010.?"Imports posted their seventh consecutive month of year-on-year growth, thanks in great part to strong demand for petroleum, steel, and containerized merchandise, but remained below 2008 levels for the month and the year-to-date," said AAPA spokesman Aaron Ellis. "Exports posted double-digit gains both from a year ago and from September 2008. In sum, cargo trade, though much improved, hasn't yet fully recovered from the recession," Ellis added.

- New air coalition. Four organizations signed a letter of intent committing to work toward the formation of an industry advisory group facilitated by The International Air Cargo Association (TIACA) to ensure the air cargo industry has a strong, unified voice in its dealings with worldwide regulatory authorities and other bodies whose decisions directly affect air cargo. The agreement commits TIACA, the International Air Transport Association (IATA), the International Federation of Freight Forwarders Associations (FIATA), and the Global Shippers' Forum (GSF) to work together to look at their current positions on issues such as security, customs reform, e-commerce, and the environment as well as finding common ground to best protect and promote the interests of the air cargo industry, the organizations, and customers.
- Ports plea for DERA. While "the new austerity" is shaping public policy in Washington these days, there's concern among ocean shippers that there may be a negative impact on some supply chains. This position appears to be shared by The American Association of Port Authorities (AAPA) that recently delivered a letter to Congress urging it to support S. 3973—legislation to reauthorize the Diesel Emissions Reduction Act (DERA). "Over the past five years, DERA has been invaluable in reducing emissions from older diesel engines, especially those in use at America's ports along the Atlantic, Pacific, Gulf, and Great Lakes coasts," said AAPA president and CEO Kurt Nagle. The legislation, introduced by Senator George Voinovich (R-Ohio), would enable the ports to fund projects with government money rather than tapping into shipping stakeholders.
December 20, 2010
Subscribe to Logistics Management Magazine!
Subscribe today. It's FREE!
Get timely insider information that you can use to better manage your entire logistics operation.
Start your FREE subscription today!
Latest Whitepaper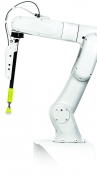 Warehouse Management Systems (WMS) / Inventory Management Technology: 6 Trends for the Modern Age
Here's how the next generation of warehouse and inventory management systems are evolving to help logistics operations operate more efficiently and improve their bottom lines in our brave, new digital age.
Download Today!
From the March 2018 Logistics Management Magazine Issue
Reverse Logistics in the "Age of Entitlement"
Logistics Management's Viewpoint on E-commerce: Leveraging available tools
View More From this Issue