Multi-year transport funding programs key part of U.S. Chamber's 2014 goals
The U.S. Chamber of Commerce will make a major push this election year to push Congress to pass multi-year surface transportation funding programs that are due to expire at the end of the September, the nation's top business lobbyist vowed Wednesday.

John D. Schulz
·
January 8, 2014
The U.S. Chamber of Commerce will make a major push this election year to push Congress to pass multi-year surface transportation funding programs that are due to expire at the end of the September, the nation's top business lobbyist vowed Wednesday.

In delivering his annual "State of American Business Address" in Washington, U.S. Chamber of Commerce President and CEO Thomas J. Donohue said, "The state of American business is improving and economy is gaining strength."

But he added that a "safe, seamless and modern infrastructure" was necessary to help speed that economic recovery.

"Trading around the world and moving energy across the country requires a safe, seamless, and modern infrastructure," Donohue told U.S. business leaders and others at the Chamber headquarters across the street from the White House. "Families, workers, visitors, tourists, and our environment need it too—to speed mobility, conserve energy, clean the air, and save lives."

Toward that end, Donohue vowed the Chamber will work for a multi-year reauthorization of the nation's core surface transportation program, which expires at the end of September.

"And we're asking Congress to complete work on a major water resources bill as soon as possible," Donohue said.

Separately, the American Trucking Associations called on lawmakers and policymakers in Washington to take several steps to improve the nation's economy and make highways safer.
"This time of year is a good one for self-reflection and analysis," said ATA President and CEO Bill Graves. "We hope our leaders in Washington will take the necessary steps to make our roads safer and improve the flow of goods in our economy."

ATA's top legislative priority is to identify sustainable, efficient and reliable funding for our nation's roads and bridges rather than seeking out the "easy money" of tolls and privatization, it said.

The Chamber has estimated that aging infrastructure and bottleneck delays cost this nation $200 billion annually—or 1.6 percent of Gross Domestic Product. It is backing its "Rebuild America" initiative, has been quietly backing a movement to raise the federal taxes on motor fuels.

The Chamber says by paying more in user fees and taxes, investing up to $250 billion in public-private partnerships, bringing together the latest technology and management practices, and building support for smart investment, the country can modernize its infrastructure and grow the economy at the same time.

Among the Chamber's other 2014 legislative priorities are
-Expanding global trade by passing Trade Promotion Authority, or TPA. TPA allows Congress to set negotiating objectives for new trade pacts;
-Advancing and protecting the U.S. energy revolution. In 2012, unconventional oil and gas alone added $284 billion in GDP; generated nearly $75 billion in federal and state tax revenues; and supported 2.1 million jobs, Donohue said;
-Reining in entitlements such as Social Security, Medicare and Medicaid. "We won't have the money to invest in infrastructure until we stop ignoring the big smelly elephant in the room—American's entitlement programs," he said. "We still have a serious overspending problem—and entitlement spending is the primary cause";
-Addressing health care reform by "fixing" the Affordable Care Act. Notably, Donohue did not call for repealing the law known as Obamacare;
-Trimming regulations and advancing tax reform; and
-Expanding opportunities for all by growing the American economic pie.
"The fact that we have many Americans who are successful is not a problem," Donohue said. "The fact that many Americans don't get a fair chance to succeed is a problem. We know what doesn't work. Getting stuck in stagnant growth, as has been the case for the past five years, doesn't work. And doubling down on the policies of tax, spend, regulate, and mandate won't work."

The Chamber unveiled its 2014 lobbying agenda by saying its goals for this election year are to "expand trade, produce more domestic energy and improve our infrastructure."

The fact that it's an election year does not phase Donohue. He declined to assume that Washington gridlock will be the order of the day at least until the mid-term elections.

"We hope to turn that assumption on its ear," Donohue said.

With more than $250 million in election-year contributions to spend on the mid-term elections to help elect pro-business legislators, Donohue vowed to work tirelessly to elect candidates in November's elections.

"If you can't make them see the light, at least make them feel the heat," Donohue said.

He again called for building the Keystone pipeline in the Midwest to help the flow of oil from the Canadian oil sands to export facilities in New Orleans.

"It's time to unleash our energy potential," Donohue said.

Regarding infrastructure, the issue is not so much the need but how to pay for it. Congress is especially reluctant to raise any tax in an election year, and spending is still the big unanswered question.

Joshua L. Schank, president and CEO of the Eno Foundation, a Washington transportation think tank, said in a white paper recently that until the funding issue is addressed, "all the other work in this area will be for naught."
"Without a funding stream at the national level, we are unlikely to make freight investments that are in the national interest," Schank wrote. "While states and localities may choose to make investments in freight on their own, they have little incentive to make investments that create national rather than local or regional benefits."

A strong national freight program—particularly a discretionary grant program where funding is distributed based on performance—will require a sustainable funding source. They could come from any of the following methods:
-Greater use of tolling. This has backing from libertarians, conservatives, environmentalists and rail advocates but has drawn strong opposition from the trucking industry, which abhors the idea of having to pay for something that it currently enjoys for free;
-Increase the federal tax on gasoline and diesel, currently unchanged since 1993. ATA has supported a gas tax increase, including an increase in the diesel tax, for some time. So does Rep. Earl Blumenauer, D-Ore., who has introduced a bill that would increase the diesel tax from 24.4 cents to 39.4 cents per gallon over three years; and
-Introduction of a multimodal freight fee. The Bipartisan Policy Center recommended a mode-neutral freight fee in the original report of the National Transportation Policy Project, and the report of the National Surface Transportation Infrastructure Financing Commission analyzed several options of this kind. One possibility is a freight waybill fee, essentially a sales tax or value-added tax on shipping costs for freight. Such a fee already exists in the air passenger sector.
January 8, 2014
About the Author
John D. Schulz John D. Schulz has been a transportation journalist for more than 20 years, specializing in the trucking industry. John is on a first-name basis with scores of top-level trucking executives who are able to give shippers their latest insights on the industry on a regular basis.
Subscribe to Logistics Management Magazine!
Subscribe today. It's FREE!
Get timely insider information that you can use to better manage your entire logistics operation.
Start your FREE subscription today!
Latest Whitepaper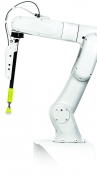 Warehouse Management Systems (WMS) / Inventory Management Technology: 6 Trends for the Modern Age
Here's how the next generation of warehouse and inventory management systems are evolving to help logistics operations operate more efficiently and improve their bottom lines in our brave, new digital age.
Download Today!
From the March 2018 Logistics Management Magazine Issue
Reverse Logistics in the "Age of Entitlement"
Logistics Management's Viewpoint on E-commerce: Leveraging available tools
View More From this Issue