NASSTRAC Shipper of the Year: Best Buy meets the multi-channel challenge
The big-box retailer's flexible logistics model has enabled an innovative store remodel strategy—and helped cut price per shipment by just over 30 percent in its first year in service.

John D. Schulz
·
October 1, 2012
As logistics professionals know, there's more to the supply chain than simply moving product. An innovative supply chain not only connects retailers to manufacturers and customers, but it can offer ancillary benefits including improved inventory control, lower costs, and even cleaner stores.
A leading example of that is Best Buy, the Richfield, Minn.-based "big box" retailer of electronic goods. Faced with rising transportation costs two years ago, Best Buy set out to change its logistics strategy while remodeling some of its 1,059 U.S. retail locations to offer smaller, more intimate shopping environments with a "cleaner" look.
Two years later, Best Buy has reduced transportation expenses by 30 percent per shipment in the stores that were remodeled. Its new transportation network also provided logistics flexibility and created a template that can be plugged in as more of its locations are converted to the new, multi-channel format.
"By reducing transportation expense and providing flexibility, we're able to remodel Best Buy stores to our new format more efficiently and effectively," says Peter Zedler, Best Buy's senior manager for transportation planning and support. "Over the long term, this will enable Best Buy to remodel more stores to a format we feel better services the customer."
For this innovative thinking, Zedler and Best Buy have been named NASSTRAC's 2012 Shipper of the Year—the second time the company has received the award in the past eight years. According to NASSTRAC Executive Director Brian Everett, this is the first time that a company has received the coveted award multiple times. "They truly do some innovative things," says Everett. "Best Buy's program demonstrates that a retailer, or any shipper for that matter, now has to think about more than just product movement throughout the supply chain."
Everett calls Best Buy's innovation "a classic model of inventory postponement," leveraged in a unique way. "It's a great supply chain story," he says. "By having the fixtures and supplies for the upgrade projects closer to the end user or installer, the last-minute changes done during the store remodeling process are more easily accommodated."
Zedler and Best Buy's logistics team has also realized huge savings in expedited shipping costs by deploying retail items to the local warehouse in advance of sale date. "By having goods a few miles away from its stores, versus hundreds of miles in the past, changes are handled nimbly and at a far less cost," Everett says.
Best Buy's customers are also winners in this. "Our new store format is really about finding a solution for the customer and not shoving as much product in their face as possible," says Zedler.
Meeting the remodel challenge
In previous cycles of remodeling its stores, Best Buy had shipped via truckload (TL), less-than-truckload (LTL), and expedited carriers direct to the stores that were in the process. Over time, Zedler and the logistics teams started to notice that with conversion into the new format, more stores were downsizing in square footage.
The team quickly realized that it needed a new logistics model in order to reduce the transportation expense of remodeling. With that savings in mind, it was decided to roll out the new stores one market at a time. The transportation team then designed a plan to implement an in-market warehouse model in each market for the duration of the remodel cycle.
After gathering business requirements and proceeding through an RFP, Koch (pronounced Cook) Logistics, a longtime Best Buy partner, was hired to handle the warehousing, TL inbound into the warehouses, and the outbound and returns to and from the various stores in each market. "Koch's strength is being able to flex to our needs," Zedler says. "They're able to ebb and flow."
Warehouses were set up in Minneapolis, San Antonio, Houston, Corpus Christi, and Baltimore. Beginning last year, it rolled out these new format stores a market at a time, with Koch acting as the primary logistics services provider on the program.
Best Buy's team of Jennell Johnson and Suzanne Miller, senior analysts, and Jake Kasper, a specialist in the retailer's global business services department, ran the numbers and came up with three options for product shipments to the remodeled stores:
all shipments direct-to-store, but everything had to be five-day transit time or TL. This showed a potential savings of 8 percent;

run all items through the warehouse, but this would require substantial work on the front end;

or form a hybrid model and have a combination of direct-to-store and warehoused items within the market being done.
After collaboration and analysis, Best Buy proceeded with the third option. This allowed for TL quantity shipping into the warehouse for overall load reductions and trailer utilization, flexibility for the field crews in the stores to pull the fixtures and parts as they need them, and allowed Best Buy to keep stores clean of extra parts and fixtures. Extra common parts are now stored at the warehouse in case of urgent needs.
"Extra parts at the end of cycle can be shipped directly to the next market for usage and eliminates waste," Zedler explains. "This program reduces mileage and disposal of extra parts, which help Best Buy meet its sustainability initiatives."
But the program met with a few
initial glitches, Zedler admits. At first, it had limitations on the system's ability to insert two dates—one for pick-up and the second for delivery. Stores tend to change implementation, for various reasons, and teams had to keep track of these date changes because they're weren't able to change all of the orders in a quick efficient manner.
But soon some "soft wins" began to materialize. A quick solution was discovered for stores that required schedule dates changes. They decided to route shipments first to the local warehouse, giving Best Buy the ability to pull parts as needed, with the carrier being informed. "We've been able to pull parts from one store to another, again offering flexibility into the overall program," adds Zedler.
Specific pieces were brought in as "safety stock"—retail lingo to ensure that sufficient inventory is on hand for popular items that go on sale. For these items, a system was devised to create a quick turn-around from warehouse to store. When stores have too many fixtures on location, they can pull the extra fixtures pallets, store them in the warehouse, and have them return on the new date that they're needed—
giving the store more space and freedom to do the remodel.
According to Jeff Faust of Koch Logistics, the mapping of the specific needs and processes for each project upfront was essential to the success of the program.
"So is establishment of clear lines of communication along with authority levels for decision making needs," says Faust. "Accurate measurement tools were needed to benchmark each piece of the project and are a mandatory requirement, as is collaboration of teams from Best Buy and Koch to ensure execution of the goals
established."
Internally, it's been a win for Best Buy was well. Jon Knez, a lead deployment manager in Best Buy's properties department, says that it's been "awesome" to have a facility to store and stage shipments as they arrive. "The ability to do this allows the teams in the store to focus on the remodel and not have to constantly move pallets around," Knez says. "It also helps the on-site storage of parts and keeps the store less cluttered."
Hard savings
As one can imagine, Best Buy's annual transportation spend is substantial. Even though Best Buy's current projects are larger than those it did in the test environment, it was able to reduce the average price per shipment by just over 30 percent in its first full fiscal year in service. This was done through loading TL out from the vendor with multiple stores, bringing those into the local warehouses, and then adding the items onto the shipments already designated for delivery on a specific date.
Approximately 37 percent of shipments are going via full TL from vendors to warehouse. Another 38 percent of full TL moves are going directly to stores, posting another savings over LTL shipments. Meanwhile, 25 percent of full TL moves are now going from warehouse to stores.
Of the 1,798 total shipments this year, from the start of project through late August, 870 shipments moved via TL. Roughly 22 percent of the 870 shipments were multi-store loads, while another 928 were sent via expedited carrier. Of the 870 full TL moves, 325 were vendor to warehouse, 216 went warehouse to store, and 329 went direct to store.
Besides efficiencies and hard savings, there are ancillary benefits to Best Buy's new program. Carriers produced a spreadsheet that lists all of the shipments that are scheduled to deliver to the store. "This gives the field and corporate folks a quick snapshot of what the stores are receiving on any day or for the entire week," Zedler says. Carriers also perform visual inspections as the fixtures are unloaded at the warehouses. "If there's any damage this gives us the ability to reorder before the shipment actually delivers to the store," he says.
The program has also expanded Best Buy's visibility of shipments to field installation teams. The retailer can now pull out some shipments early from the vendor, giving them more dock space to work with over the long run. "A bottleneck is no longer created at the vendors' docks waiting to pick-up the freight," Zedler says.
And as Best Buy rolls out more store remodels next year, Zedler says he anticipates this same distribution model will be utilized. By the end of the year, the company anticipates 61 of its stores will be under the new plan.
"We're really going down the path of fulfilling from multiple channels," Zedler says. "If we don't have it, we'll transfer it from a store or get it from a warehouse, or we have employees directly order it online and send it to your house."
Zedler says that the biggest key to success was the "very collaborative" manner in which these changes were enacted. "Our properties team came to our transportation team with a need. Our global procurement group was involved, and we really collaborated on scoping out what was needed—and what was needed to fulfill retail's need. There was a lot of team effort."
And for that collaboration, the Best Buy team walks away with yet another Shipper of the Year Award.
October 14, 2012
About the Author
John D. Schulz John D. Schulz has been a transportation journalist for more than 20 years, specializing in the trucking industry. John is on a first-name basis with scores of top-level trucking executives who are able to give shippers their latest insights on the industry on a regular basis.
Subscribe to Logistics Management Magazine!
Subscribe today. It's FREE!
Get timely insider information that you can use to better manage your entire logistics operation.
Start your FREE subscription today!
Latest Whitepaper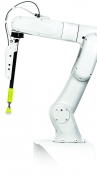 Warehouse Management Systems (WMS) / Inventory Management Technology: 6 Trends for the Modern Age
Here's how the next generation of warehouse and inventory management systems are evolving to help logistics operations operate more efficiently and improve their bottom lines in our brave, new digital age.
Download Today!
From the March 2018 Logistics Management Magazine Issue
Reverse Logistics in the "Age of Entitlement"
Logistics Management's Viewpoint on E-commerce: Leveraging available tools
View More From this Issue