Ocean Cargo Market Update: Can we still be friends?
Analysts agree: One of the greatest challenges facing both shippers and carriers over the next year will be rebuilding relationships on the high seas.

Patrick Burnson, Executive Editor
·
August 1, 2012
While repairing their bottom lines has become a top priority for world's ocean carriers, leading industry analysts contend that they're also looking to restore customer relationships over the coming year. To do this, David Jacoby, president of Boston Strategies International, says that carriers are now initiating their own analytics designed to measure on-time reliability.
So, how are shippers responding? "Shippers will inevitably attempt to work the metrics into their contracts, as some of them have worked rate indexing in," says Jacoby. "Meanwhile, carriers and forwarders are very pleased to see these metrics, because they've been surprisingly widely accepted in a very short time—compared to other changes that the ocean shipping industry has tried to make."
Jacoby adds that certainly doesn't hurt that Maersk—the largest player on the block—is now focusing intensely on the customer and has its own network of terminals to influence the metrics in a positive direction. "This is all good news for shippers," adds Jacoby.
Benchmarks rule the day
By way of helping importers and exporters benchmark their performance, several carriers are encouraging constant feedback through social networks and regular surveys.
MOL (America) Inc., for example, gathers key performance indicators (KPI) from its shippers in the following categories: operations, customer service, and electronic data interchange (EDI). The results are available on a monthly basis, while a set of goals has been established for each KPI in an effort to offer transparency to demonstrate the carrier's commitment to service.
At the same time, independent market intelligence enterprises are introducing their own KPIs. For a subscription fee, shippers can engage analysts to provide them with metrics at the "container level" rather than the ship-level. The new KPI will monitor not only the performance of the physical port-to-port shipping operation, but also the performance of commercial processes, as well as regional inland transport performance and port dwell times.
More transparency, accountability, and comparability in other key aspects of container carrier performance is also being shared by shippers comprising special interest groups. The Washington DC-based Agriculture Transportation Coalition (AgTC), for example, recently released its annual Ocean Carrier Performance Survey. On-time performance is measured by this group, along with information on "guaranteed standard of service" compensations for delays. Shippers gave the highest marks in the 2012 survey to APL, K-Line, and OOCL.
"Ocean carriers understand that visibility and reliability are key elements of the supply chain value proposition, says Brian Conrad, executive administrator of the Transpacific Stabilization Agreement (TSA). "Carriers have developed their own internal schedule integrity metrics for multiple reasons, but they broadly recognize the competitive benefits of improved schedule reliability."
He adds that beyond that, carriers need to understand internally how their particular service configurations and business processes affect schedules, space, equipment, and other service elements. Conrad also noted that carriers must identify "choke points" and solutions across the entire operation, alongside perspectives from individual accounts and third parties.
Global economy falters
With the Eurozone's problems not likely to improve this year, many shipping experts are counting on Asia to propel and sustain the developed world's economic rebound.
Ocean cargo shippers can expect greater ease of doing business in the region if The Trans-Pacific Partnership (TPP) Agreement is signed and ratified this year. The TPP—currently under negotiation by Australia, New Zealand, Chile, Peru, Singapore, Malaysia, Vietnam, Brunei, and the U.S.—is seeking to create a trade agreement that could be seen as a model within the Asia-Pacific region. If successful, even more new members may be added.
The Asia-Pacific region is a key driver of global economic growth, representing nearly 60 percent of global GDP and roughly 50 percent of international trade.
According to the World Bank, the average GDP growth rate in the rapidly growing and dynamic countries in this region was 5.3 percent last year, compared with the world average of 3.8 percent. Furthermore, over the past two decades Asia-Pacific goods trade has increased by 300 percent, while global investment in the region has increased by over 400 percent.
Trade is remarkably simplified with the ability to market worldwide over the internet, with business-to-business portals, social media and online payment. New bilateral and multilateral trade agreements will offer even small and mid-sized businesses in emerging Asian markets expanded opportunities to conduct global business across the Pacific.
It's worth pointing out in a general sense, however, that the increase in global capacity seen in recent months as new larger ships are delivered, does not have the same effect in the transpacific as in other cargo markets. Infrastructure constraints, mainly channel drafts at most U.S. ports and in the Panama Canal as well as terminal productivity levels, will continue to limit average vessel size and loadability through 2013. So the largest ships, and many of the cascaded ships they replace, will remain in other trades.
Maritime economists see the U.S. market steadily recovering, with demand already picking up in the automotive sector and "green shoots" in many areas of retailing, including apparel, footwear, home/garden supplies, appliances, and toys. They also expect other segments to pick up as the job market and housing crisis improve.
Analysts add that a rising entrepreneurial middle class in Asia is likely to translate into new business formation with an eye to exports as well as domestic consumption. A large share of two-way transpacific trade is related to two-way manufacturing and retail investment.
And that trend is likely to continue and expand. In the meantime, all of this new trade growth will translate into cargo growth as 90 percent of physical goods moves by ocean, much of it in containers.

Tracking regulations
Finally, when evaluating risk mitigation in the marketplace in 2012 and beyond, ocean cargo shippers should ask their lead logistics providers to advise them on liability issues this year. For example, The Rotterdam Rules—which will extend and modernize the existing international rules relating to contract of maritime carriage of goods—will come into force one year after ratification by the 20th United Nations Member state.
Shipper organizations firmly believe that this will achieve greater global uniformity for cargo liability, facilitating e-commerce through use of electronic documentation, reflecting modern "door-to-door" services involving other modes of transport in addition to the sea-leg and "just in time" delivery practices.
Tracking environmental regulations will also be key for ocean cargo shippers through the next several years, even though here is little if any dispute about the fact that shipping is the most carbon-efficient mode of transportation.
The International Maritime Organization's expert working group says international maritime shipping accounts for 2.7 percent of annual global greenhouse gas emissions. And according to analysis by the Swedish Network for Transport and the Environment, shipping also produces fewer exhaust gas emissions—including nitrogen oxides, hydrocarbons, particulates, carbon monoxide, and sulfur dioxide—for each ton transported one kilometer than air or road transport. Still, the sheer scale and global nature of containerized shipping makes it important for the industry to continuously work to reduce its environmental impact.
A recent study by Lloyd's Register suggests evidence that the industry has made significant progress. According to researchers, the fuel efficiency of container ships with 4,500 TEU capacity has improved 35 percent between since the mid-1980s. Comparison between a modern 12,000 TEU ships built in 2007 and a 1500 TEU container in 1976 shows the carbon efficiency on a per-mile cargo volume basis has improved 75 percent in 30 years.
In turn, shippers may expect a "greener" industry, made safer by regulatory change. Containerized shipping will also become profitable for carriers, too, as a new era of collaboration is ushered in. Analysts advise shippers to remain in close contact with their providers for guidance and leadership.
August 6, 2012
Latest Whitepaper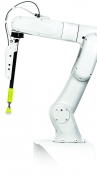 Warehouse Management Systems (WMS) / Inventory Management Technology: 6 Trends for the Modern Age
Here's how the next generation of warehouse and inventory management systems are evolving to help logistics operations operate more efficiently and improve their bottom lines in our brave, new digital age.
Download Today!
From the March 2018 Logistics Management Magazine Issue
Reverse Logistics in the "Age of Entitlement"
Logistics Management's Viewpoint on E-commerce: Leveraging available tools
View More From this Issue