Ocean Cargo Roundtable: Business in the balance
Our panel of market insiders put the new business dynamics of ocean shipping into perspective and help shippers better understand how to manage their cargo on now roiling seas.

Patrick Burnson, Executive Editor
·
July 1, 2013
As carriers continue to introduce new capacity into major global trade lanes, shippers have been able to leverage rates to their advantage. But analysts contend that trend may soon be reversed if vessel owners show a willingness to sacrifice volumes to protect further pricing erosion. The arrival of a Peak Season—if there actually is one—will certainly tell the tale.
In an effort to put these new dynamics into perspective and capture a mid-year rate forecast for Logistics Management readers, we've asked three prominent industry experts to share their insight and market intelligence.
Joining in the our 2013 Ocean Cargo Roundtable discussion are Martin Dixon, research manager at Drewry Supply Chain Advisors in London; Paul Bingham, economics practice leader at consulting firm CDM Smith; and Don Pisano, ocean cargo chairman for the National Industrial Transportation League and vice president in charge of imports for the American Coffee Corporation. Here's what they had to say.
Logistics Management (LM): Given the uncertainty in the current marketplace, are shippers making their Peak Season preparations earlier this year?
Martin Dixon: The bigger question remains whether there will be a Peak Season at all this year, particularly on the main eastbound trans-Pacific. Peak Season in the past two years has proven particularly disappointing to ocean carriers and forwarders, and many providers fear another repetition this year. In fact, we're forecasting that demand on the eastbound transpacific will grow at a similar rate to last year, at a little under 3 percent. With abundant capacity there's little reason, from a shipping perspective, for shippers to need to start planning Peak Season sooner.
Paul Bingham: Martin makes a good point. The trend has been towards a gradually earlier Peak Season planning period for most of the last several years. Not all shippers act uniformly, however, and even just within retail there are subsectors that see their own peaks at different times and planning to match.
Supply chain practices continue to evolve, and because the ocean shipping leg is only one component of international logistics sourcing, Peak Season services and rates don't independently determine Peak Season planning by shippers. One other factor is the reduction in threat of port labor disruption compared with last year, so that may affect some timing of shipments this year.
LM: How will carriers position themselves in anticipation of demand?
Don Pisano: I expect that individual liner carriers will do as much as possible to manage capacity deployed to meet their forecasted demand. They've demonstrated much greater control and will avoid carrying freight with negative net returns.
Bingham: During this time, carriers have tried to influence perceptions of effective deployed capacity and consequential rate expectations, including announcements of new rounds of general rate Increases (GRIs) in the hopes that they can keep or even boost rates for Peak Season.
Dixon: Many carriers have already launched new services with bigger ships in the hope of strong Peak Season demand, which could equate more capacity than necessary to meet likely cargo needs. Evergreen and Cosco started a new service between Southern China and the U.S. West Coast in the middle of May.

LM: Will slow steaming continue to play a role in carrier strategies?
Bingham: Absolutely. Carriers have strong incentive to save fuel, reduce emissions, and reduce effective deployed capacity through slow steaming. Despite the lengthened shipping times, the market overall hasn't shown enough willingness to pay for faster services for carriers to revert to higher-fuel-cost service offerings. Until a future year when vessel capacity could be less in surplus globally, there isn't the growth in demand sufficient enough to have carriers reduce their use of slow steaming.
Dixon: The freight rate war currently taking place between Asia and Europe, as well as between Asia and the U.S., along with the addition of new ships, will force carriers to resort to more slow steaming. Slowing down ship speed enables carriers to soak up more excess capacity. In fact, Drewry expects acceleration in the deployment of slow steaming across multiple trades as ocean carriers grapple with the challenge of how to prevent freight rate erosion with too many big ships chasing too little cargo.
Pisano: I agree. Slow steaming is here to stay and will be managed to maximum fuel efficiency. I believe most shippers have already made adjustments in their supply chains and adapted to this reality.
LM: What progress is being made by carriers to establish international standards for business process and data exchange?
Pisano: Actually, the carriers have taken significant steps, but this is an evolutionary process. Shippers still need to upgrade their own systems to maximize the benefits.
Dixon: We're seeing that standardization of business processes and data exchange are being driven by the e-commerce portals such as INTTRA, GT Nexus, and Cargo Smart. These enable shippers to use a common portal through which to book and manage their shipments across multiple carriers. The rise of these organizations has necessitated the establishment of international standards.
Bingham: The carriers continue to work with intermediaries and some international efforts in this direction for sure, but we see change being incremental. The market isn't providing enough financial incentive or pressure from big shippers or governments to make it clear to the carriers that they can justify the investment to accelerate the process.
LM: Is this something shippers regard as "value-added"?
Bingham: For some larger shippers, this data transfer would certainly be value-added and help reduce transaction costs; however, shippers are reluctant to step forward into the lead at their own expense if they think the carriers will eventually shoulder the cost. The shippers also don't want to be caught paying for this and then watch their competitors capture the benefit from the investment.
Dixon: Most shippers expect this kind of capability as a condition of doing business. The key differentiators between ocean carriers in this regard has more to do with the speed and accuracy of milestone updates and confirmations.
LM: Are so-called "talking agreements" an effective tool for carriers?
Pisano: Cleary, they are viewed as an effective mechanism by the carriers. But frankly, I don't know one shipper who believes that carrier agreements are necessary or that carriers need the anti-trust immunity that these agreements include. In today's world of international business, every other industry operates on the basis of setting prices and services based on market conditions, their individual costs, plus a reasonable return on investment. This extraordinary privilege simply has no place or relevance in today's marketplace.
Dixon: Regulated rate setting agreements between carriers are a key feature on U.S. trades, but have been banned on other trades, such as Europe. Carriers believe that they are an effective tool at bringing some stability to the trade, both in terms of price and available capacity. However, many shippers harbor suspicions that they provide carriers with too much collective power to unduly influence the market.
But the evidence of both is mixed. Pricing on U.S. trades has tended to be less volatile than on the less regulated European trades, but there are many other factors, such as the greater dominance of forwarders. Meanwhile, despite the best attempts of carriers, rate levels on the eastbound trans-Pacific in particular, have remained below carrier break-even levels for the past two years.
Bingham: I think there is value in exploring talking agreements as long as expectations aren't too high from what really can be achieved. Expectations have been raised at times that likely exceed what can be done on a sustained basis given the temptations and competitive pressures on the companies.
LM: What about shipper coalitions? Are they gaining traction as negotiating entities?
Bingham: For shippers who can make the effort to coordinate with others in a coalition, the benefits can be real. There are limitations in how much of a cost savings can really be achieved in today's market conditions, and alternatives such as use of third-party freight forwarders may provide some savings under certain conditions as well. In any negotiating situation with the carriers, having greater volumes to commit can result in lower costs.
Pisano: Shipping associations have been around for a long time and will continue to serve a valuable role for specific industries or groups of shippers. In the U.S, they operate under guidelines issued by the U.S. Department of Justice to ensure that they are in compliance with U.S. anti-trust laws.
Dixon: These coalitions continue to thrive in the U.S. as cargo owners seek protection in scale to get better rates and access to more reliable sources of capacity. We're also seeing more conglomerate organizations taking advantage of their combined buying power across their operating subsidiaries to leverage lower transportation costs.
LM: Finally, do you see index-linked contracting as a meaningful step forward?
Dixon: Yes, Drewry believes that index-linked contracts are the right way for both carriers and shippers to manage their contractual relationships at a time of continuing freight rate volatility. Current annual fixed rate contracting is struggling in this era of volatility leading to high levels of contract default—when either party breaks the contract or demands a renegotiation of terms when the spot market diverges significantly from the agreed contract rate. Contract default can have serious consequences for the parties, as it can leave the carrier without cargo to fill ships or cargo owners without space on ships to move their freight.
Pisano: I agree with Martin. I believe index-linked contracts will find greater market penetration once the industry gets more familiar with the products, process, and financial implications for the carriers and shippers alike.
Bingham: We all seem to agree on this issue, but I have a few concerns—and a few caveats. The initial development of index-linked contracting is useful, though limited in its application. The utility of indexes for linked contracts is constrained by the availability and applicability of indexes to use.
The reliability and composition of indexes over time is important as well, as financial incentives to influence index values creates a need for independent validation that the indexes actually track what they are described as tracking. The number of observations available from which to construct an index also matters, so the underlying velocity and quantity of transactions matters as well.
July 16, 2013
Latest Whitepaper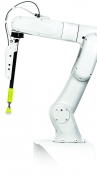 Warehouse Management Systems (WMS) / Inventory Management Technology: 6 Trends for the Modern Age
Here's how the next generation of warehouse and inventory management systems are evolving to help logistics operations operate more efficiently and improve their bottom lines in our brave, new digital age.
Download Today!
From the March 2018 Logistics Management Magazine Issue
Reverse Logistics in the "Age of Entitlement"
Logistics Management's Viewpoint on E-commerce: Leveraging available tools
View More From this Issue