Parcel Express Roundtable: Service Showdown
The parcel market has bounced back with an exuberance not seen in express and ground for years. Volumes are up, and for at least two carriers, margins are improving impressively. The only downside: a "duopoly" is here to stay.

Patrick Burnson, Executive Editor
·
February 24, 2011
When we had three of the most knowledgeable analysts in the business speak to us last year about the state of the parcel express market, the recession had reached its nadir.
Now with things looking up, we invited the same three market gurus back to share their observations and forecasts for 2011.
Once again we're joined by;
Martinez, Hempstead, and Ross engage in a free-flowing exchange of views on price trends, service enhancements, and operational strategies being implemented in the parcel express sector.
Will shippers pay more and will their options be reduced? Yes, on both counts, our panelists agree.
Logistics Management (LM): When we convened this panel last year we discussed that parcel express carriers had hit their lowest point in terms of revenue. How has the market adjusted over the course of 2010 and what kind of "health" does it find itself in heading into 2011?
Rob Martinez: Certainly a lot has changed in a year. Following a dismal 2009, stock valuations at FedEx and UPS are approaching 2008 highs. Given the current sanguine environment, it's hard to remember that only 12 months ago FedEx froze bonuses and management salaries, rationalized networks, and suspended 401k contributions along with other measures to control costs. However, 2011 promises to be a banner year for shareholders, the result of many factors including an improving economy, disciplined yield management, lack of domestic competition, globalization, and other positive trends.
Jerry Hempstead: Rob is right on. Last year we heard from the publicly traded carriers that 2010 was the year to focus on yield improvement. Each quarter we witnessed progressive positive movements in both ground and air volumes in the marketplace with the appearance that the rate of growth was improving over time. Certainly not the market growth we witnessed in earlier years before the recession, but at least all carriers were showing year-over-year improvement in ground, air, and international.
Furthermore, they did so by not cannibalizing each other or by prostituting the price charged. If one considers that the number of parcels available for transport is a valid early warning indicator of the economy, then surely the recession ended in December of 2009.
David Ross: In fact, the parcel market, express, and ground, has shown a nice rebound in volumes in 2010, and carriers are now improving margins and returning to good health. The USPS is another story.

LM: We understand it was a "rounding error" in terms of market share, but has the dust settled from the DHL pull out? Who is winning the customer battle there?
Ross: Yes, the dust has settled, and the winners (to-date) have been the shippers as the larger former DHL customers were able to get very competitive pricing from FedEx and UPS—some for multi-year deals. Others were forced to switch modes, as express was no longer affordable, and saved money. Of the three carriers, we do not think one bested the others by a wide margin.
Hempstead: True, but UPS had the most organized approach toward attracting and capturing former DHL customers. They were more responsive and FedEx was reactive. UPS had a well thought-out plan to attract the laid off DHL salespeople, and they went after and won the two largest DHL resellers.
Martinez: And with no true third player in the marketplace, the days of the "price wars" are over. FedEx and UPS have no interest at gaining market share at the cost of margin erosion. Pricing has rationalized and rates will continue to rise as evidenced by the 2011 General Rate Increases. Parcel pricing is up 6 percent to 10 percent at key weights and zones, and the changes to the dimensional rule will result in increases as high as 20 percent for some shippers.

LM: Can you give us an update on the USPS front? How did they progress over the course of 2010? They unleashed a number of new services and nifty pricing options over the last 12 months.
Martinez: Quite frankly, it was a quiet year for the USPS. We had expected a greater number of announced Negotiated Service Agreements (NSAs) resulting in modest market share erosion at the private carriers. Instead, news of the Postal Service's financial troubles dominated the headlines.
Ross: USPS is still far behind in competing with UPS and FedEx on parcels, and that gap widens every year as UPS and FedEx invest billions of dollars in technology and service enhancements, while the USPS does not. They still haven't negotiated many pricing deals with large shippers and are having a difficult time raising rates, even though they need it more than UPS or FedEx.

LM: What can shippers expect to see out of the USPS heading into 2011?
Martinez: Unfortunately, we see more financial woes for USPS. Given their fixed cost structure, how can they possibly compete for financial performance with the private carriers?
Ross: Besides a likely move to the five day mail week, we expect to see more emphasis on flat rate boxes and potentially increasing partnerships with UPS, FedEx, and other logistics and transportation providers. This "coopetition" should benefit all parties.
Hempstead: The announced annual general increase was very moderate when compared to the charges of commercial carriers. But one thing remains the same: The charges are "front-end loaded" with larger increases in the lower weights and the further distances.

LM: What was the economy's effect on service levels during the downturn?
Ross: We noticed no significant impact on service levels in the downturn. The quick upturn in express may have challenged service levels at first, but service is pretty good right now. Ground service continues to improve and eat into express market share.
Martinez: I agree with David. Our firm audits service performance for hundreds of volume shippers. To the carrier's credit, despite network rationalization in 2009, service levels were maintained.
Hempstead: I'd add that any visible deterioration in service levels would occur if shipments increased faster than the carriers could add capacity. For the most part, that did not happen.

LM: Where do you see service levels heading in 2011?
Martinez: We've talked a lot about rising costs and bad news for shippers. Well, the good news is that service levels—already at all-time highs—will continue to improve into 2011. The more profitable the business, the greater the ability to invest in people, infrastructure, technology, sorting facilities, aircraft, trucks and delivery vehicles, maintenance facilities, and contingency plans.
Hempstead: This is where I disagree, gentlemen. It will be hard to observe any noticeable change in the level of service offered by FedEx and UPS in 2011. If the economy improves, it will be moderate and the carriers can easily absorb incremental business without compromising service levels. But I believe it's more likely that the economy will continue to deteriorate in 2011 as the federal government attempts to deal with the deficit and state governments fight to stay liquid.

LM: Taking all of this into consideration, where do you think rates are headed? More importantly, why do you see rates headed in that direction?
Hempstead: In a word: Up. Carriers are going to impose pricing discipline, yield management, and rationality.
Martinez: Jerry is certainly correct. With the carriers emphasizing margin improvement and with few alternatives in the market, rates have and will continue to move upward. Just look at the 2011 General Rate Increase: Base rates are up 6 percent to 10 percent, and accessorial charges like Delivery Area Surcharges and Residential Surcharges are up 9 percent to 11 percent. And the new domestic dimensional divisor of 166 (139 for export) amounts to a 15 percent to 20 percent increase for many shippers.
Ross: Think of it this way: Carriers need to recoup lost margin from the great freight recession, with ground rising faster than air in order to offset some of the cannibalization of business. We believe a higher percentage of the list rate increases should stick in 2011, as the competitive landscape has changed to benefit the carriers.

LM: Because you're all in agreement on rates, what advice do you have for parcel shippers this year?
Ross: Shippers should look at their freight with the goal of optimizing mode and service selection to mitigate rate pressure. Give regional parcel carriers a try, if it makes sense.
Martinez: We see several ways for shippers to keep costs in check. The first one that comes to mind is to leverage the fact that FedEx and UPS are now multi-modal transportation providers. If you use these carriers exclusively for domestic parcel services, but have other transportation needs—LTL, TL, international forwarding, ocean—your combined volumes may enhance your overall discounts.
Hempstead: I suggest shippers learn how to convert their parcel invoices into usable data using pivot tables or service bureaus. Then they should manage their data, each week, each month, and each quarter to spot trends and to be able to recognize and react to changes within their shipping profile. The power is in preparation and knowledge.

LM: What do you think the parcel landscape will look like five years for now?
Hempstead: It's no secret that the USPS is not covering its costs with the current pricing. Five years from now I believe that free Saturday delivery will be a thing of the past. I suspect they are going to be forced to deal with their ongoing losses with drastic headcount reductions, post office closures, and network rationalization. Meanwhile, global service will be improving as Fedex and UPS move more and more into the book of international traffic currently enjoyed by DHL and TNT.
Martinez: Realistically, we don't foresee a significantly altered landscape in the future. With a huge head start, little competition and enormous financial requirement to develop a third player, we don't anticipate competition of any significance in the near term. Look to UPS and FedEx to only get larger, maintaining or even outpacing global economic growth. We expect both carriers to continue making strategic acquisitions to fill modal gaps in service portfolios.
Ross: We are all on the same page here. FedEx and UPS will remain the two main players in the U.S. parcel and express market. But the regional players may have gained another market share point or two. Finally, USPS will be downsized, although it may seek to partner with the duopoly players.
February 24, 2011
Latest Whitepaper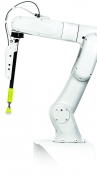 Warehouse Management Systems (WMS) / Inventory Management Technology: 6 Trends for the Modern Age
Here's how the next generation of warehouse and inventory management systems are evolving to help logistics operations operate more efficiently and improve their bottom lines in our brave, new digital age.
Download Today!
From the March 2018 Logistics Management Magazine Issue
Reverse Logistics in the "Age of Entitlement"
Logistics Management's Viewpoint on E-commerce: Leveraging available tools
View More From this Issue