Pro-roads legislators urge do-nothing Congress to prevent Highway Trust Fund meltdown
Lawmakers are struggling to head off a pending crisis in the Highway Trust Fund. That fund is scheduled to run out of money around July 18. That would cause another bailout of the HTF from the General Treasury, something that has happened at least six times in the past decade or so.

John D. Schulz
·
June 19, 2014
There is an old saying in Washington that there are neither "Republican roads or Democratic roads," merely roads used by all Americans to speed themselves and commerce throughout our 50 states.

That axiom is being severely tested during this contentious legislative session as lawmakers struggle to head off a pending crisis in the Highway Trust Fund. That fund is scheduled to run out of money around July 18. That would cause another bailout of the HTF from the General Treasury, something that has happened at least six times in the past decade or so.

"This is important for our quality of life, so we don't spend 40 hours stuck in traffic jams," said Sen. David Vitter, R-La., at a June 11 "Rally for Roads" at the foot of the U.S. Capitol before about 200 pro-roads members of unions, construction and business interests. "The good news is there is a growing recognition of that in Congress."

Vitter is a member of the Senate Environment and Public Works Committee, which has approved a six-year, $265 billion highway bill to replace current legislation that expires Sept. 30. Included in that $265 billion is $6 billion that would go to freight-related projects.

Senate EPW Chairman Barbara Boxer, D-Calif., said "there is no excuse" for not funding what she called a "robust" multi-year highway bill. The trick is how to pay for it, with most Republicans eschewing any talk of raising the federal fuel tax (18.4 cents a gallon on gasoline, 24.4 cents on diesel, unchanged since 1993) in an election year.

"Isn't this the greatest country on earth?" a hoarse-sounding Boxer asked at the rally, then wondering aloud why this country still has 70,000 structurally deficient bridges and as many as 50 percent of Interstate highways in less-than-pristine condition. She said there is "no earthly excuse" for not passing a well-funded, multi-year highway bill and ripped Republicans' proposals to kick the can down the road through a short-term three-to-six-month continuing resolution to extend the current law.

"I don't want to see gimmicks, I don't want to see short-term fixes," Boxer implored. "I don't want to see patches. We need a long-term solution. If David Vitter (a conservative Repulican) and I can see eye-to-eye on this, everybody can.

"This is an American value," Boxer continued. "This is not a Democratic value, not a Republican value, not a Tea Party value. We need safe roads and safe bridges so we can keep 3 million (highway construction) workers on the job. We need a long-term bill. We need a smart bill, and we need it now."

Sen. Chris Murphy, D-Conn., has introduced a bill that would raise the fuel tax six cents a year for the next two years. "Money is not going to fall off trees to fund this," Murphy said. "It's time people put their ideas on the table. If you don't have any ideas, go home."

On the House side, Rep. Earl Blumenauer, D-Ore., said he has a sound idea to fix the HTF.
Wearing a gold bowtie, he said the solution is "going for the gold," by raising the fuel tax by a nickel a year for the next three years to help restore the HTF and at least help keep the tax indexed to inflation.

"For the first time in 21 years, let's raise the gas tax," Blumenauer said. "We have environmentalists, trucks, the AAA and some bicyclists all saying that. Let's not throw another Band-Aid on this."

Fearing a July bust of the Highway Trust Fund would play havoc with states' ability to build roads in the short term, Blumenhauer is calling for a "short-term fix" to get through the summer construction season. Then he wants the fuel tax measure brought up during a special lame duck session of Congress after the November elections.

"Congress should not be able to go home without passing a robust six-year bill," he said.

Besides the fuel tax there are less traditional and more novel ways to restore the Trust Fund in the short term. Among these longshot ideas:
-House Ways and Means Chairman Dave Camp, R-Mich., wants to close tax loopholes and send the money saved to the HTF;
-Senate Majority Leader Harry Reid, D-Nev., and Sen. Rand Paul, R-Ky., are backing a "tax amnesty holiday" for U.S. corporations to lure multinational companies to bring profits home from overseas. This might produce $20-30 billion in revenue, which could be used to fund the HTF; and
-Rep. Peter Fazio, D-Ore., favors doing away with the fuel tax collected at the pump. Instead, he wants to move the tax "upstream," and tack on a $1 tax per barrel of oil on the oil companies, which he says would produce $5 billion annually for the HTF.
Perhaps the longest shot in the field is an idea to end Saturday delivery of the U.S. Postal Service, and send that $20 billion or so in savings to the HTF.
All these ideas are floating around Washington. But one veteran member of the House Transportation and Infrastructure Committee says they are distracting legislators from the big idea—how to pay for it.

"Washington seems to be stuck in neutral," said Rep. Nick Joe Rahall, D-W. Va., a 19-term congressman and ranking member of the T&I Committee. "People have lost confidence in
Washington's ability to get big projects done. We must go big—or the Highway Trust Fund will go belly-up if we don't pass a highway funding bill. The big elephant in the room is how to pay for it."

Rep. Elizabeth Holmes Norton, D-D.C., the non-voting delegate who is completing her 24th year on the T&I Committee, struck a cautionary note about Washington's ability to raise the fuel tax in an election year—even though six states and D.C. already have raises their levies on fuel recently.

"The gas tax is a lost cause," Norton said. "It's lost because of fuel efficiency."

Greg Cohen, president of the American Highway Users Alliance, said highway users are willing to pay more in fuel taxes. That echoes what the U.S. Chamber of Commerce, the American Trucking Associations and other business groups have been saying for years.

"Users of the system are willing to pay more," Cohen said. "Americans want that. The users of the system are not stupid. They know you don't get something for nothing."

Rep. Rodney Davis, R-Ill., another member of the T&I Committee, said the issue is the rare one that brings organized labor and business interests together.

"We (Washington) don't create jobs, but we certainly can kill them—if we don't do the right thing," Davis said. "We have to come up with solutions—not just answers. Solutions are the ones that put Americans back to work."

Rick Paddock, chairman of the Association of Equipment Manufacturers, a trade association, said everybody in Congress understands the need for more money. The trick, he said, is finding it.

"It seems like we've been talking about this issue forever," he said. "We need to increase the taxes. We can't wait until next year. We need to get it done."
June 19, 2014
About the Author
John D. Schulz John D. Schulz has been a transportation journalist for more than 20 years, specializing in the trucking industry. John is on a first-name basis with scores of top-level trucking executives who are able to give shippers their latest insights on the industry on a regular basis.
Subscribe to Logistics Management Magazine!
Subscribe today. It's FREE!
Get timely insider information that you can use to better manage your entire logistics operation.
Start your FREE subscription today!
Latest Whitepaper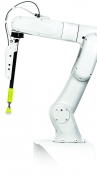 Warehouse Management Systems (WMS) / Inventory Management Technology: 6 Trends for the Modern Age
Here's how the next generation of warehouse and inventory management systems are evolving to help logistics operations operate more efficiently and improve their bottom lines in our brave, new digital age.
Download Today!
From the March 2018 Logistics Management Magazine Issue
Reverse Logistics in the "Age of Entitlement"
Logistics Management's Viewpoint on E-commerce: Leveraging available tools
View More From this Issue