Proposed fiscal year 2012 budget represents increases for transportation funding
From a supply chain and logistics perspective, the most interesting part of this budget is the proposed six-year, $556 billion surface transportation and reauthorization proposal.

Jeff Berman, Group News Editor
·
February 14, 2011
While there is an ongoing focus on fiscal austerity in the nation's capital, the White House's proposed fiscal year 2012 budget request for the Department of Transportation of $128 billion represents a 38 percent increase over the proposed amount in fiscal year 2011 and a 39 percent increase over the $77 billion that was enacted for fiscal year 2010.
From a supply chain and logistics perspective, the most interesting part of this budget is the proposed six-year, $556 billion surface transportation and reauthorization proposal, which, if enacted, would be more than 60 percent above the inflation-adjusted levels of SAFETEA-LU (The Safe, Accountable, Flexible, Efficient Transportation Equity Act: A Legacy for Users), which expired on September 30, 2009, and has been kept afloat at the same funding level by a series of continuing resolutions since expiring.
In comments accompanying its proposal, White House officials said that this new authorization would "modernize the country's surface transportation infrastructure, create jobs, and pave the way for long-term economic growth," adding that President Obama will work with Congress to ensure the plan will not increase the nation's deficit.
Included in this new six-year plan are funding for highways, transit, highway safety, passenger rail, and a National Infrastructure bank, which would be allocated $30 billion in loans and grants to support individual projects and broader activities of significance for the Nation's economic competitiveness, according to the White House. The drum roll for an infrastructure bank has been beating for a while under Obama's watch, having been prominently mentioned during his presidential campaign and also during a labor rally in Milwaukee last September, which he said could expand and upgrade U.S. roads, railways, and runways to enable the country to have the best infrastructure in the world.
Also included in the budget was a proposal to boost transportation spending by $50 billion above current law spending in the first year of the authorization for roads, railways, and runways. The White House noted that while infrastructure projects take some time to get underway, this $50 billion alone would generate hundreds of thousands of jobs in the first few years in industries suffering from protracted unemployment.
Methods to how to appropriately finance this endeavor were also made clear, with the White House stressing that the current framework for financing and allocating surface transportation investments is not financially sustainable. Officials explained that the President is committed to working with Congress to ensure that funding increases for surface transportation do not increase the deficit. And they said that this budget proposes to make all surface transportation reauthorization programs subject to PAYGO in which federal funding comes from available financing rather than borrowed sources of capital.
"In this Budget, I am proposing a historic investment in repairing, rebuilding, and modernizing our transportation infrastructure," Obama said in prepared marks to Congress. "The Budget features an immediate, up-front investment of $50 billion to both generate jobs now and lay a foundation for future economic growth. Looking toward the future, the Budget provides funds to develop and dramatically expand access to high-speed rail as well as the creation of a National Infrastructure Bank to support projects critical to our national competitiveness. While this transportation bill is a major investment of funds, it is also a major reform of how transportation funds have been invested in the past."
Even though this proposed budget ostensibly remedies much of what ails domestic transportation, a major hurdle remains how to appropriately finance them.
As an example, the federal gasoline tax at 18.4 cents for gasoline and 23.4 cents for diesel has not been increased since 1993. In November, a draft of a report issued by President Obama's bipartisan commission charged with reducing the national deficit proposed to gradually increase the gasoline tax by $0.15 to fund transportation spending beginning in 2013. The commission added that raising the tax would "dedicate funds toward fully funding the transportation trust fund and therefore eliminating the need for further general fund bailouts."
As things currently stand, the prospect of raising the federal gasoline tax has been described as a "non-starter" multiple times as a way of increasing revenues for the Highway Trust Fund, which has been on the brink of solvency since SAFETEA-LU expired on September 30, 2009, and other sources of transportation funding.
"If the money is going to be applied to the Highway Trust Fund and to the users prescribed by it, I think that is absolutely we would support," said Leslie Blakey, executive director of the Coalition of America's Gateways and Trade Corridors. "Most people in transportation would agree that gasoline taxes need to be increased sooner than 2013 in order to avoid the Highway Trust Fund being bankrupt by then. The schedule needs to be accelerated. The long-term stimulus effect of this would more than offset the relatively minimal economic drag that an increased fuel tax would have."
But Department of Transportation Secretary Ray LaHood told LM at last month's SMC3 Winter Conference in Atlanta that raising the tax is not likely.
"The President has indicated on any number of occasions that he is opposed to raising the gas tax in a very, very lousy economy, with unemployment still over 9 percent," said LaHood. "Many people are hurting, and some cannot even afford to buy a gallon of gas, let alone have the gas tax raised. We are not recommending that, and we are not suggesting that. That is not something the President is for, so we will not be making any proposals to raise the gas tax."
For more articles on transportation infrastructure, please click here.
February 14, 2011
Latest Whitepaper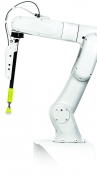 Warehouse Management Systems (WMS) / Inventory Management Technology: 6 Trends for the Modern Age
Here's how the next generation of warehouse and inventory management systems are evolving to help logistics operations operate more efficiently and improve their bottom lines in our brave, new digital age.
Download Today!
From the March 2018 Logistics Management Magazine Issue
Reverse Logistics in the "Age of Entitlement"
Logistics Management's Viewpoint on E-commerce: Leveraging available tools
View More From this Issue