Quarterly Transportation Market Update: Truckload near perfect balance… for now
Truckload carriers are aiming for that "sweet spot" when the market hits supply and demand "equilibrium." It's close right now, but carrier executives fret that the hunt for drivers, rising fuel costs, and regulatory restraints make for a most uncertain future.

John D. Schulz
· June 1, 2012
The $300 billion-a-year truckload (TL) sector is the engine that drives the American trucking industry—and now it's back on the upswing. Brutalized and downsized by as much as 15 percent during the Great Recession, truckload fleets have regained profitability with pricing and yields rising as demand for capacity increases, according to top industry officials and analysts.
John White, president of U.S. Xpress (USX), the nation's fifth-largest TL carrier with $1.57 billion revenue last year, says he sees current truckload supply and demand equilibrium—there are just about the right number of trucks as there is demand for freight services. And that's a positive for carriers since they're now able to match their rolling stock to the level of freight demand. In fact, truckload leaders are saying that 2012 will be the best overall year for truckload since at least 2007.
"I wouldn't portray the economy as overly robust," says White. "Instead, the balance is being driven in truckload by the capacity that exited the market place during the recession."
Mark Rourke, president of transportation services for Schneider National, the nation's second-largest truckload carrier, is in agreement with White's assessment. "As a macro play, things are pretty much in prefect balance, which is a good thing," says Rourke. "It was an excellent first quarter; and unless fuel goes to $6 a gallon, I would expect very similar conditions to continue for the rest of 2012. Nothing outside of housing is negative right now."
Yet, this forecast for continued carrier success is tempered by a large bank of storm clouds developing on the horizon—namely, rising costs for a number of basic fleet items, tight driver supply, and an aggressive truck regulatory push from Washington that some executives fear could choke off the industry's recovery.
New trucks cost about $25,000 more than they did just five years ago, partially due to federally mandated emission controls on engines. Drivers are scarce and becoming more expensive to find and retain due to challenging demographics. And new federal regulations—such as CSA—and increased driver scrutiny could eliminate as many as 150,000 of the estimated 3.5 million long-haul drivers from the work force.
As the major public truckload carriers report mostly double-digit revenue and bottom-line gains in the first part half of 2012, Logistics Management now takes a deeper look at the key factors that will most certainly challenge carrier profitability and rates for the foreseeable future.
Fuel: All-time record expense
Diesel fuel remains stubbornly above $4 per gallon, and collectively the trucking industry is on pace to spend in excess of $155 billion for diesel this year—an all-time record, according to figures tallied by the American Trucking Associations.
"Four-dollar-a-gallon diesel hurts the small, under-capitalized carriers running old equipment," says trucking analyst John Larkin, managing director of Stifel Nicolaus. "They don't have as much leverage in price negotiations with shippers and are likely to have weak fuel surcharge recovery. The big companies are much more polished when it comes to keeping fuel cost and fuel consumption down."
The larger fleets have several built-in advantages. First, they have better leverage with shippers and third-party logistics providers in obtaining fuel surcharges. Second, they operate more modern fleets that utilize smaller and more fuel-efficient engines. And third, they're more likely to employ cutting-edge fuel-saving technologies such as super-single tires, side skirts on their trailers, nose cones on cabs, tail cones on their trailers, and fully aerodynamic packages on their tractors, according to analyst Larkin.
They also tend to run later model tractors. For example, P.A.M. Transportation, a major Arkansas-based TL carrier, has lowered the average age of its fleet over the past couple years from 3.28 to 2.43 years. Not coincidentally, P.A.M. recently reported a quarterly operating profit of $1 million—the first time in five years the carrier has been in the black in any first quarter, usually the slowest period for truckload carriers.
Like P.A.M., the larger, well-capitalized TL carriers are using fuel optimization systems to optimize fuel purchases on the road, have installed better driver training programs, and are using fuel efficiency bonuses for drivers to help lower their fuel bills. Smaller, less well-capitalized fleets are hard pressed to use such innovations because of their upfront costs, analysts say.
"All this points to accelerating industry consolidation, especially if fuel prices spike," says analyst Larkin. "Long-term high diesel prices will spur the development of engines that run on compressed natural gas (CNG) and liquefied natural gas (LNG.) This is a big discussion point across the board for carriers, truck manufacturers, and truck stop chains."
In fact, the people who run the nation's truck stops say they expect to continue to see wild fluctuations in the price of fuel as everything from rumors of the latest unrest in the Middle East to domestic refinery capacity affects the cost.
"We know exactly what oil is going to do—it is going to be volatile," says Mark Hazelwood, executive vice president of Pilot Flying J, one of the nation's two largest truck stops.
"There will be extreme volatility, whether it's from a geopolitical event such as what's going on in the Middle East or just market fundamentals."
A barrel of West Texas Intermediate crude oil has been as high as $112 a barrel recently and was hovering in the $90s at press time. Hazelwood expects "if something bad were to occur" that price would jump to $125 pretty quickly. But on the other hand, if tensions with Iran—the world's third-largest oil exporter after Saudi Arabia and Russia—were to be defused, he says oil could crater to as low as $85 a barrel—which would result in more than a dollar decrease in the cost of fuel.
Fuel surcharges currently hover around 40 percent in the TL sector. When they get that high, some shippers are asking carriers to "cap" their fuel surcharges. Carriers may be willing to do that, but those shippers requesting that cap should be prepared to pay more in overall rate increases.
"There are free lunches when it relates to fuel costs in the industry," Rourke says flatly.
Drivers: Retention works best
Truck driver turnover, which has often exceeded 100 percent at some large TL carriers, unexpectedly dropped during the fourth quarter of 2011. At fleets with more than $30 million in annual revenue, turnover rate was 88 percent; and for those under $30 million in revenue, turnover fell to 55 percent.
Nobody understands exactly why, but experts say the industry got a rare one-time "reprieve" from the chronic driver shortage. They expect scarcity and cost of drivers to be a major headache for the industry, as the overall unemployment picture brightens in the U.S. and regulatory scrutiny of unsafe drivers increases.
"I would say that the driver turnover blip in the fourth quarter was an aberration," says Larkin. "Standards keep being tightened and carriers struggle to find enough qualified drivers.
Only those with driver training schools aren't complaining."
Top fleet executives agree that finding, training and retaining drivers will be one of the biggest factors separating the most profitable fleets from those in the middle of the pack. "Any way you look at it, the biggest challenge is drivers," says White of USX. "The challenge is simply attracting them to the industry."
Those who make their living visiting truck stops and trucking terminals can bear this out first-hand. Hazelwood of Pilot Flying J says he recently visited 18 truckload carriers in a week. "Only one of the 18 did not mention that they had a driver issue," he says. "So it's definitely out there and something that confronts the industry."
Top truckload executives say that the key is to offer a wider range of driver jobs rather than just a single over-the-road, long-haul job that often requires being away from home as long as 21 days at a time. "If you're strictly long-haul, you're probably having problems," adds Schneider's Rourke. "But if you offer jobs in intermodal, dedicated carriage, and drayage, you're probably better off. The portfolio of jobs is most critical."
Rourke says that the industry needs to adjust driver pay as well. Schneider has recently started a "pay-for-performance" system that allows new drivers to move up the pay scale faster. In the meantime, truckers have shortened the period of time it takes to reach top scale in the industry, which can reach as high as 55 cents a mile for long-term drivers (or about $65,000 a year). But most TL drivers earn considerably less with the average pay about $40,000 to $45,000 for a five-year driver.
"Now we're looking at different methods to accelerate top performers regardless of tenure with the industry or company," says Rourke.
White of USX says that he's seen "isolated movement" in driver pay, but that would accelerate if the overall economic conditions improve. Often, trucking competes with housing construction for drivers, and if the housing market were to fully recover, that would add to the pressure of driver supply.
"Real income of drivers has not kept pace with inflation," says White. "At some point that's going to have to be addressed. We've done a great job since deregulation to manage down costs, but now we're going to have to find more efficient ways to work with our shippers to attract more drivers."
There is also a newfound emphasis on driver wellness. Trucking companies and truck stops are offering more and better shower facilities, exercise rooms, healthy menus, convenience stores, and safer and more secure environments to keep their best drivers happy and fit.
Nearly every carrier executive realizes that keeping highly qualified and safe drivers is a much better and more cost-effective strategy than trying to "poach" drivers from rival companies—or, worse yet, hire somebody else's headache.
"Keeping the top drivers you have is the best defense," adds Rourke.
Regulations: The noose tightens
The Obama administration continues to have trucking in its regulatory crosshairs. The new "Compliance, Safety, Accountability" initiative, better known as CSA, has probably reduced the driver population already by about 2 percent to 4 percent, according to Larkin.
The government is also threatening to tweak drivers' hours of service rules. By the middle of 2013, there could be a rule proposal that might cost TL carriers as much as 4 percent of their productivity. By all reports, it will probably retain the current 11-hour driving daily limit, but will require at least two more mandatory rest breaks. This move could affect longer-haul TL carriers by effectively reducing a driver's work week as well as his pay, considering drivers are paid by the mile.
All this is going to manifest itself in higher TL rates. Depending on geographic lane and a shipper's particular freight profile, Larkin estimates TL rates to rise between 2 percent and 6 percent this year. "Dedicated freight business seems more competitive, and carriers are happy if they can get the 2 percent," Larkin says.
Besides CSA, there are calls for mandatory electronic on-board recorders designed to reduce cheating on driver hours of service. However, the recorders will also affect overall capacity and could result in higher costs for fleets because they might have to hire additional drivers and buy more trucks to handle the freight load.
But it's not just the federal government targeting trucking. With most state budgets in need of additional capital, the trucking industry often is looked upon as a reliable source for new revenue through higher state fuel taxes, registration fees, and tolls.
As many as 10 states have already raised truck tolls in the past 12 months, and more are considering it. "From a regulatory perspective, if tolls go up, I don't know how I offset that to become more efficient," says White. "They have to get passed onto the shipper."
This increased scrutiny could definitely result in higher driver pay. But analysts and executives say that there are steps that shippers can take in order to create more internal efficiencies for carriers on the way to helping them hold the line on rates.
How shippers can help
Going forward, shippers can definitely be expected to help carriers in reducing their empty miles, which carriers say can mitigate rate increases. "Certainly, with the market in equilibrium, we place a lot more scrutiny on what we expect in terms of empty miles," says Schneider's Rourke.
With diesel hovering around the $4 a gallon level, fleet executives say they have no choice by to run the most efficient operation possible. "Efficiencies in the network become even more critical at this cost level," Rourke says.
What shippers have to understand, say carrier executives, is that it takes a healthy investment of capital to run the most efficient fleets. Tractors are more expensive. High-mileage tires are more expensive. But those investments are critically important to keep costs down.
Shippers who realize the facts revolving around these elements will be given priority during the upcoming Peak Season. It's unclear how tight capacity will be during the peak, but several TL executives say that shippers have to look at the overall supply chain and the role their carriers play in it during contract negotiations.
"I always believe that there is a difference between price and cost," adds White. "Shippers need service, equipment and stability. It's hard to put an exact percentage cost on that."
About the Author
John D. Schulz John D. Schulz has been a transportation journalist for more than 20 years, specializing in the trucking industry. John is on a first-name basis with scores of top-level trucking executives who are able to give shippers their latest insights on the industry on a regular basis.
Subscribe to Logistics Management Magazine!
Subscribe today. It's FREE!
Get timely insider information that you can use to better manage your entire logistics operation.
Start your FREE subscription today!
Latest Whitepaper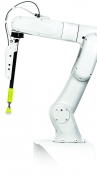 Warehouse Management Systems (WMS) / Inventory Management Technology: 6 Trends for the Modern Age
Here's how the next generation of warehouse and inventory management systems are evolving to help logistics operations operate more efficiently and improve their bottom lines in our brave, new digital age.
Download Today!
From the March 2018 Logistics Management Magazine Issue
Reverse Logistics in the "Age of Entitlement"
Logistics Management's Viewpoint on E-commerce: Leveraging available tools
View More From this Issue