Quarterly Freight Transportation Market Update: Truckload's volatile nature
While top truckload carrier executives are doing their best to manage the elements currently battering their returns, we set our sites on three areas that carriers say will make the biggest impact on their ongoing relations with shippers-capacity, regulations, and fuel.

Dagmar Trepins
· June 1, 2013
The truckload (TL) business is volatile by nature. Freight demand levels spike and fall with customer demand as well as the normal cyclicality and seasonality of business—and carriers have certainly come to understand these natural occurrences.
However, the past three years have been more volatile than normal. Coming out of the 2008-2009 recession in which many TL carriers idled thousands of trucks, the sector has slowly rebuilt its capacity to basically where it was six years ago. But where it goes from here is almost anyone's guess. Price increases in the truckload market were relatively subdued during 2012. In 2013 there is a wide range of theories on where pricing is headed—from nearly flat to double-digit gains.
Richard Mikes, managing partner for Transport Capital Partners (TCP), a firm that closely tracks trends in the TL market, says that 2013 has been "a very unusual year" with many false starts to a full economic recovery. "Truck tonnage has been up and down," he says. "March was up 9 percent year over year. But first-quarter tonnage is only up 3.9 percent year over year."
TCP's survey of TL carriers showed that rates continue to be stuck in neutral. Seventy-seven percent of carriers report that freight rates have remained the same over the last three months. However, larger carriers (those over $25 million revenue) seem to be faring better than smaller carriers. Some of those under $25 million-a-year carriers are actually reporting slightly falling year-over-year rates on some lanes. "The numbers show that the pressure is clearly on the smaller carriers," Mikes adds.
Large carrier executives agree. Mark Rourke, president of transportation services for Schneider National, the nation's second-largest TL company, says "caution" is the byword of the times. "The shipper and carrier communities are fairly cautious and conservative—nobody is planning on this year being much different than what we saw in 2012," says Rourke. "There are still concerns over the economy, and the carriers coming out of the 2009 recession are more cautious in using the assets they have. There is now a focus on margins rather than growth."
Rourke then ticked off some areas where TL carriers' costs are rising—health care, regulatory impacts, equipment, emissions controls. "That's a heck of a lot of costs," he says. "You have to think about returns before you think about growth."
And while carriers are focusing on those elements affecting their returns, let's focus on three areas that TL carriers say will make an impact on their ongoing relations with shippers—capacity, regulations, and fuel.
Capacity at equilibrium, costs are not
When you speak to TL executives, the word you hear to describe the current supply-demand situation is "equilibrium"—meaning there are just about as many trucks right now for the volume of TL freight tendered.
"It's still unpredictable," says Saul Gonzalez, president of Con-way Truckload, a $559 million unit of Con-way Inc. Gonzalez noted the first quarter was solid although was impacted to some extent by the weather. The traditional surge in spring shipments was delayed because of the cold weather and extended rains that hit most of the Midwest and East.
"We're starting to see a more normal seasonal uptick as retailers begin to stock spring goods, but it's late and there's still a lot of unpredictability," Gonzalez says. "Customers are cautiously optimistic."
Except for a few 50-truck to 100-truck operators, few fleets are actually adding much over-the-road equipment. Class 8 truck sales, while robust and projected to hit roughly 260,000 units this year, are nearly entirely being bought for replacement vehicles as carriers are eager to modernize their fleets—but not expand them.
"With perhaps one or two exceptions, and maybe a regional player adding trucks, carriers are being cautious and conservative," says Rourke. "On any given day, supply-demand is pretty close to equilibrium—it's choppy, but overall it's close to balanced."
John White, executive vice president of sales and marketing for U.S. Xpress, the nation's fifth-largest TL carrier, says that there has been a somewhat prolonged period of equilibrium for the TL sector. "The overall tonnage continues to grow, but at a fairly muted rate, up 3.9 percent for the first three months year-over-year, according to American Trucking Associations' figures. But on the global economic side, we're just bumping along. There's not a ton of robust news that says we're getting into a capacity crunch."
While that may be good news for shippers, that's offset by sharply rising carrier costs for everything from equipment, drivers, fuel, insurance, and borrowing costs. "Some lesser financially stable carriers are finding that the financing costs are significantly more to buy a truck than in the past," says White. "Some carriers have had to trade in two to buy one."
That might indicate capacity constraints are coming back; but on the other hand, there's not a ton of capacity exiting the market place. With that in mind, truck fleet size appears adequate heading into the peak-shipping season.
"Capacity has basically been at equilibrium for the past 12 to 18 months," says John Steele, executive vice president and CFO of Werner Enterprises.
But Steele says this overall balance contains inherent challenges. Seasonal volume spikes, product surges, and unplanned product demand continue to challenge shippers to find the necessary capacity when it's needed.
"So while overall supply and demand remain somewhat in check, imbalances occur frequently," Steele explains.
However, that doesn't mean there aren't challenges out there. "We could see tightening the second half of the year," White warns. "But right now we don't see it or feel it. We don't see any markets where capacity is constrained. Usually, we see a spring surge and more demand—we're seeing a little bit, but it's muted compared to what we saw the last two or three years."
HOS conundrum
The government is poised to reduce a driver's effective on-duty time by at least a half-hour on July 1, thanks to another revision in truck driver hours-of-service (HOS) regulations. That's because it's requiring drivers to take a pair of 15-minute breaks.
That 30 minutes of lost productivity must come within eight hours of when a driver comes on duty. The new rules also limits a driver's ability to "restart" his or her workweek after 34 hours off duty unless those new two 15-minute breaks include two periods from 1 a.m. to 5 a.m. This is at least the fifth change to HOS regulations in the past 10 years.
Such a small tweak may not sound like much, but Schneider is forecasting the new rule will cost the carrier between 2 percent and 4 percent more in terms of productivity—meaning they'll need more trucks and more drivers to handle the same amount of freight.
TL carriers have already spent considerable sums in re-optimizing software and making other changes to their internal operations on the assumption that the July 1 changes are going into effect. "We're all assuming now that it's going into effect," says Schneider's Rourke. "We're spending the money, and we're acting as if the future is now."
These changes come on top of last year when analysts estimated that TL driver costs grew 3.5 percent—somewhat of a surprise given the relatively tight market. According to TL analysts, tight capacity management and the weak employment markets likely aided fleets last year. And it only figures to worsen next year when electronic on-board recorders are mandated to add "teeth" to enforcement of the new HOS regulations—the recorders will make it much harder for drivers to cheat on their legal hours.
The government's HOS rules are already noticeable because they've resulted in a shrinking of the pool of qualified, compliant drivers. Unless a federal appeals court issues an emergency stay on the latest changes, expect them to go into effect on July 1.
Rourke says that there is "no easy answer" to the HOS changes, but adds that Schneider is already examining every account to decide which freight is causing drivers to waste time. If those shippers don't change, he warns, carriers will be shedding those accounts. "It's kind of crazy when you consider the state of the economy, but there is a lot of churn activity," he says. "That's because wasteful freight will become so much more pronounced under the new regulations."
Shippers most affected by the new regulations will be those with crowded loading docks or those who ship multi-stop freight. All that requires extra time and will translate into higher freight rates, carrier executives say.
Fueling up
TL carrier executives will be quick to tell you that they're focusing on their variable costs in this new regulatory environment. One executive even called it a "full frontal attack" by carriers to drive out variable costs, such as fuel, labor, and other expenses. Chief among the costs that need to be driven out is fuel, carrier officials say.
For an industry expected to pay upwards of $165 billion in fuel costs over the course of 2013, carriers are examining everything that will help them reduce that fuel tab. Fuel costs rose less than 5 percent this year, an improvement over the 30 percent to 40 percent annual swings the past two years, but it's still a major expense to any TL carrier.
Truck engines changed for the 2010 model year because of new environmental regulations; however, a TCP survey of TL carriers showed mixed results for fuel economy. Some 52 percent of carriers reported miles per gallon have increased using EPA 2010 engines, with an average increase of 8.7 percent. Just over 8 percent of carriers report a decrease, with an average decrease of 5 percent.
There is a push by natural gas magnate T. Boone Pickens to introduce either compressed natural gas (CNG) or liquefied natural gas (LNG) into the trucking industry. It costs about one-third less than diesel, achieves similar or better gas mileage, and is domestically produced.
But there are concerns by TL industry executives. First, current heavy-duty engines cannot run on CNG, which is currently in use mostly for trash and utility vehicles. The fueling infrastructure is simply not there yet. And, perhaps most prohibitively, natural gas-run trucks cost between 25 percent and 40 percent more than current diesel-powered vehicles. With a tax incentive from Washington, fleet operators say they simply can't afford these new engines right now.
Most TL carriers run irregular long-haul routes, averaging 1,000 miles or more, and they use 13-liter or 15-liter engines, which operate better on LNG. But there's currently no national network of LNG fueling stations since there's currently no demand for LNG.
But that could change. Once a heavy-duty, large-liter engine gets tested and vetted in real world operating conditions, then some fleets might take the plunge in an LNG experiment. For dedicated and local operations running over a smaller, more predictable network, CNG has greater potential.
Rates rising in future
One of the surest predictions in trucking is that TL rates will rise. The real issue is by how much—and when.
Without changes in HOS factored in, TL carriers have been successful in obtaining rate increases in the 2 percent to 4 percent range, excepting fuel surcharges. The HOS changes could perhaps add another couple of percentage points—or more. Some analysts say rate increases of as much as 10 percent could be necessary just to cover carriers' additional costs.
Those rate increases could show up first on the spot market and really kick in during 2014 as contract rates really start to move. There is some historical precedent for this. In 2005, the last peak year when TL capacity was strained, real rate increases of 6 percent to 8 percent (excluding fuel surcharges) were common. That capacity shortage occurred one year after a previous change to hours of service was implemented in 2004.
Of course, analysts warn that the national economy will largely dictate whether we return to such a period. Housing, auto, and energy continue to show strength; but overall consumer spending is soft, and the unemployment figures remain stubbornly high.
"Rates will be going north," Schneider's Rourke says flatly. "There are a lot of contrarian views, but we're already seeing 2 percent to 4 percent increases in over-the-road rates. If we hit a substantive driver impact from HOS, those increases will be more. There is no margin to absorb more changes in the driver market."
Fleet executives say that hiring compliant drivers remains exceptionally difficult. Carriers are paying more in performance-based pay increases, but even that has not attracted many new drivers to the market.
Spot truckload rates, which account for perhaps as much as a quarter of all TL moves, are more volatile, according to DAT RateView, an organization that closely tracks TL rates. In late April, it noted that trucking rate increases had stalled and were actually trending downward year-over-year.
Spot rate averages in the West, Midwest, South Central, and Northeast regions at that time were all trended downward—the Southeast faring only slightly better. DAT called this downward rate at this time of year "a slightly unusual" spring pattern. But large TL carrier executives say that they've been successful in obtaining contractual rate increases in the low-to-mid single digits, another indication that it's the smaller carriers who are buying market share via rate discounting.
"There are some things that we can do to offset the impact of these costs, but there's still going to be impact," USX's White says. "Some of it will be customer specific. Those customers who give us operating flexibility will fare better. However, the bigger challenge will be those customers with demands to pick up and deliver at certain specific hours, with demands down to the minute—that will be a challenge."
About the Author
Dagmar Trepins European Consultant
Subscribe to Logistics Management Magazine!
Subscribe today. It's FREE!
Get timely insider information that you can use to better manage your entire logistics operation.
Start your FREE subscription today!
Latest Whitepaper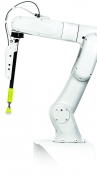 Warehouse Management Systems (WMS) / Inventory Management Technology: 6 Trends for the Modern Age
Here's how the next generation of warehouse and inventory management systems are evolving to help logistics operations operate more efficiently and improve their bottom lines in our brave, new digital age.
Download Today!
From the March 2018 Logistics Management Magazine Issue
Reverse Logistics in the "Age of Entitlement"
Logistics Management's Viewpoint on E-commerce: Leveraging available tools
View More From this Issue