Resilient infrastructure: What's wanted, what's needed, what's affordable
Washington finally seems semi-serious about infrastructure. There are dueling bills circulating on Capitol Hill, with Senate Democrats favoring a two-year, $109 billion proposal and House Republicans offering a six-year, $230 billion deal to replace the six-year, $286 billion transportation funding law that expired 23 months ago.

John D. Schulz
·
July 20, 2011
Washington finally seems semi-serious about infrastructure. There are dueling bills circulating on Capitol Hill, with Senate Democrats favoring a two-year, $109 billion proposal and House Republicans offering a six-year, $230 billion deal to replace the six-year, $286 billion transportation funding law that expired 23 months ago.

One side wants to cut our way out of the problem. The other wants to spend our way out. Who's right?

For his part, President Barack Obama is thinking big—huge, actually. The president wants to spend $556 billion on transportation over six years—probably a fantasy given the current budget restraints on all spending.

Now charging into the fray is the hugely influential U.S. Chamber of Commerce, which has been out front in calling for a big increase in spending on highways, bridges, airports and other infrastructure. It has called the House Republicans' $55 billion-a-year plan "unacceptable" that would destroy jobs, hamper U.S. competitiveness and destroy any recovery momentum the economy might have.

On July 19, the Chamber hosted a briefing on the need for greater infrastructure investment. It is emphasizing greater private sector investment, a reflection of tight government spending and a reluctance to raise any taxes or user fees (the 18.4-cent –per-gallon federal fuel tax is unchanged since 1993). To show the importance of private spending, the Chamber dedicated its first "business horizon series" to infrastructure strategy.

And infrastructure is not just for transportation efficiency. There are economic, ecological and national security implications from the nation's crumbling infrastructure. That's the word from Adm. Thad W. Allen, senior fellow at the RAND Corp. Allen is retired U.S. Coast Guard Commandant who was the principal federal official in charge of the cleanup of Hurricane Katrina in 2005 and served as national commander for the government's response to the Deepwater Horizon oil spill disaster, which went on for 85 days in 2010.

"It's time to rethink how we think," Allen says.

Allen is favoring a radical new way of thinking about infrastructure spending. The government needs to play a role, for sure. But he says private enterprise needs to play a larger role than ever in infrastructure planning, development and spending.
"During the cleanup of the Horizon oil spill, one of the enduring arguments was what is the relevant role of government," Allen recalled. "There's a blurring on what is the public and private good."

The basic assumptions of what should be built and who pays for it should be challenged in this changing economic environment, Allen said.

"There is a case for return on investment for resilient infrastructure," he said.
He said resiliency is the ability to recover and rebuilt and gain a sense of stability following national disasters such as the Gulf oil spill and the recent tsunami and earthquake that crippled that nuclear power plant in Japan. He compared it to the human body's ability to recover following a serious illness.

"The marginal cost of doing some of these things (infrastructure improvements) would be fairly low and the return on investment would be fairly high," Allen said. "There's a sweet spot in there somewhere."

From the WPA projects during the Depression through creation of the Interstate Highway System in 1956 are crumbling. There are locks and dams on the Mississippi River that are over 100 years old. All those projects the U.S. built in the 1930s through the 1960s are running out of their useful lives, Allen says.

"I believe over the years it's easy to take your eye off the ball and think about other things," Allen said. "The government is guilty of being involved in what I call the tyranny of the present."

Allen says there's a need for a new way of talking about infrastructure. He favors collaboration and public-private partnerships to address the current problems. "We have to watch the store together," he says. "We have to build the store together."

"We need to figure out how to do this together because I don't think there is any other way to do it," Allen says. "The American people expect it."

China and India are spending nearly 10 percent of their GDP on infrastructure. That would translate to about $1.4 trillion in spending for this country, which is unrealistic.
"But clearly we are falling behind," Allen says.
Janet Kavinoky, the Chamber's executive director of transportation and infrastructure, said projects should be funded on a need basis and not for those with the biggest political muscle.

"This country cannot get back on its feet without moving people and goods efficiently," Kavinoky said. "We can't just focus on the dollars. We have to have policy reform."

The U.S. Chamber of Commerce released a new "transportation performance index, (TPI)" which aims to measure the performance of infrastructure as it meets the needs of businesses. Criteria include availability and accessibility, reliability, predictability, safety and capacity to accommodate future growth.

The good news is the TPI in 2009 spiked to 56.6, the largest improvement in a single year since 1990. Traffic congestion, decreased delays in locks on waterways, and improvements in rail safety were cited for the improved score, greatly aided by the Great Recession.

The bad news is despite years of improvements in the TPI, underperformance is costing the U.S. economy nearly $2 trillion in 2008-09. Each point on the TIP is correlated with a 0.03 percent increase or decrease in the Gross Domestic Product (GDP).

Recently, U.S. Chamber President and CEO Thomas J. Donohue said the U.S. is "missing a huge opportunity to ignite economic growth, improve our global competitiveness and create jobs. This is not just transportation for transportation's sake."

Al Martinez-Fonts, executive vice president at the U.S. Chamber Foundation, said without additional infrastructure spending the "strengths of being the world's greatest economy will pass us by…We are coming to the end of the useful life of much of the infrastructure built in the 1950s and 1960s."

During a panel discussion, Todd Keil, assistant secretary for infrastructure protection at the Department of Homeland Security, said the nation endures despite what he called a "dynamic threat environment" and needs critical infrastructure to be resilient.

"We're never going to be able to eliminate the risks to our critical infrastructure," he said. "But we can mitigate them."

Brian Kamoie, senior director for preparedness policy at the White House's national security staff, said the president favors a small infrastructure bank to help fund projects of national importance. Whether that passes in the current political environment is an open question.

"In everything we do we are aiming to integrate all levels of government," Kamoie said. "We will mix and match where needed. We don't need to reinvent the wheel."

John Flaherty, principal with the Carlyle Group, a major private equity group, said innovative financing in transportation is necessary because federal and state monies are going to be scarce. He estimated some $39 billion in private equity is available now for projects, but will only be invested where opportunities are best—whether in this country or overseas.

"We need to be able to talk with each other to get that collaboration," Flaherty said. "Business people are used to talking to other business people, B2B. Businesses talking to government is different."

The best public-private partnership is the $2 billion intermodal facility in the Alameda Corridor outside Los Angeles. But there are not many others. The president would like to create a network of high-speed rail projects, but Republicans have moved to kill any funding for that.

Clearly, dollars are tight. In addition to the highly anticipated highway authorization bill, Congress is working on an extension to the Federal Aviation Administration funding and maritime spending bills. Clearly, dollars are going to be scarcer than ever.

"We have to think differently," Kavinoky said. "As individuals, we understand this. Businesses expect that from their transportation systems. States and localities need to rebuild their mindsets. That means opening their minds to public-private partnerships. It's past time for us to start rebuilding America."
July 20, 2011
About the Author
John D. Schulz John D. Schulz has been a transportation journalist for more than 20 years, specializing in the trucking industry. John is on a first-name basis with scores of top-level trucking executives who are able to give shippers their latest insights on the industry on a regular basis.
Subscribe to Logistics Management Magazine!
Subscribe today. It's FREE!
Get timely insider information that you can use to better manage your entire logistics operation.
Start your FREE subscription today!
Latest Whitepaper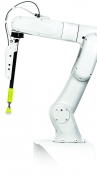 Warehouse Management Systems (WMS) / Inventory Management Technology: 6 Trends for the Modern Age
Here's how the next generation of warehouse and inventory management systems are evolving to help logistics operations operate more efficiently and improve their bottom lines in our brave, new digital age.
Download Today!
From the March 2018 Logistics Management Magazine Issue
Reverse Logistics in the "Age of Entitlement"
Logistics Management's Viewpoint on E-commerce: Leveraging available tools
View More From this Issue